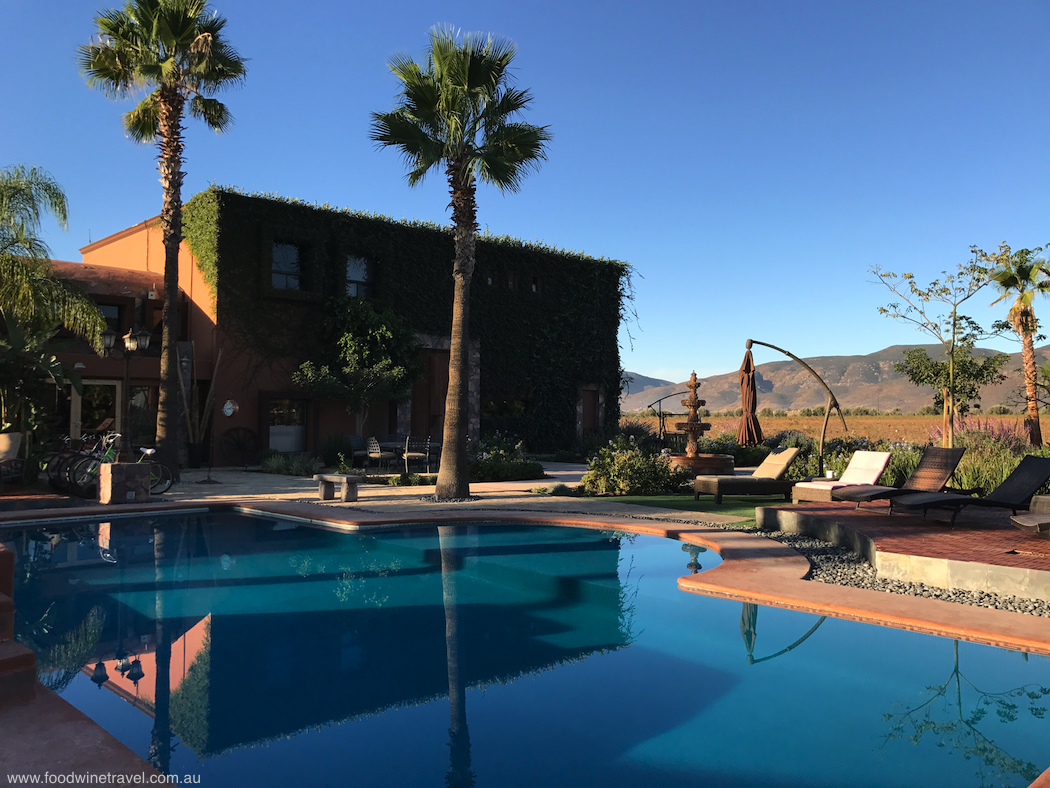 This charming hotel in the heart of Mexico's Valle de Guadalupe wine region is totally at one with its surroundings. Called simply Hotel Boutique, its terracotta walls blend imperceptibly into the parched earth, while rocks, timber and other natural elements feature prominently. Even the swimming pool almost disappears from view under the intense blue sky.
This up and coming wine region, just two hours' drive from the U.S. border, is a great spot for indulging in fine food and wine at venues ranging from the rustic to the sublime. And when you have to put your head down for the night, Hotel Boutique offers all you could want in a beautifully landscaped setting, surrounded by mountains and vineyards.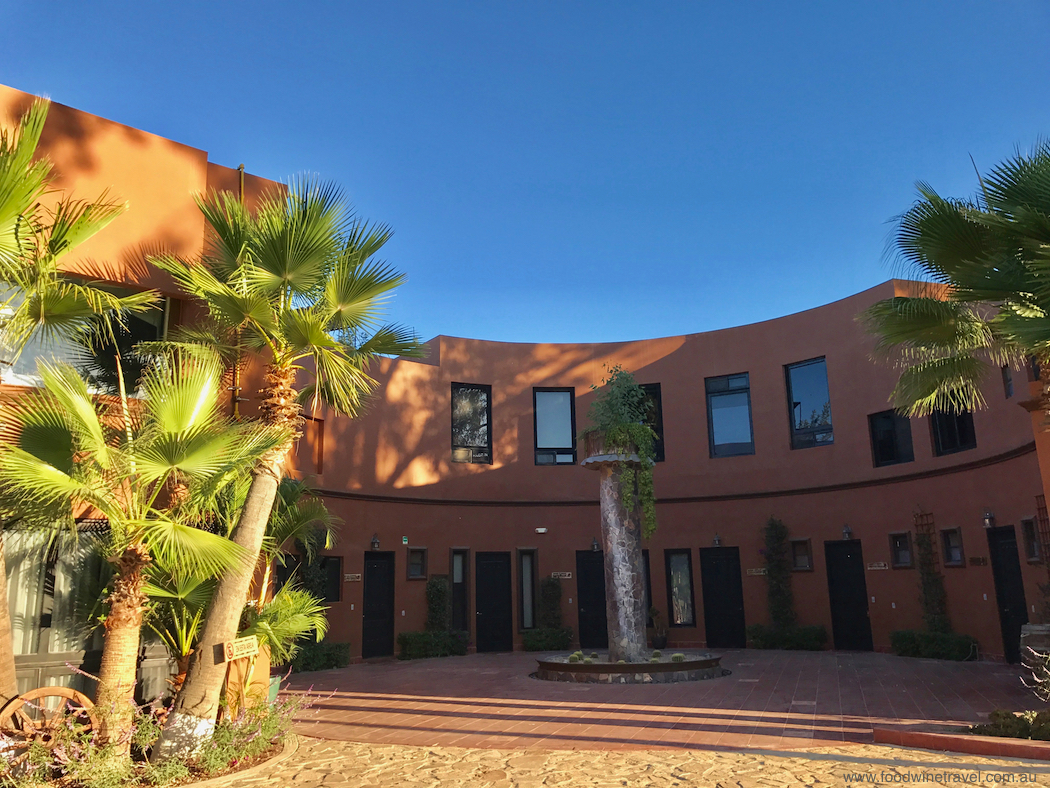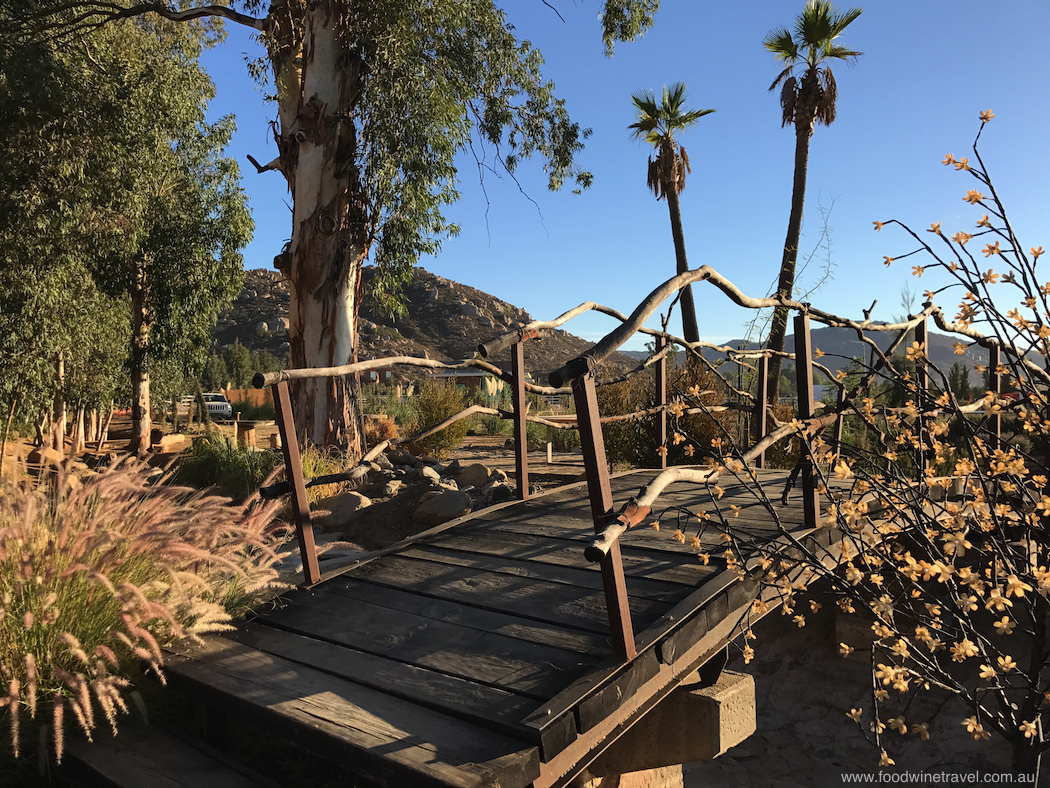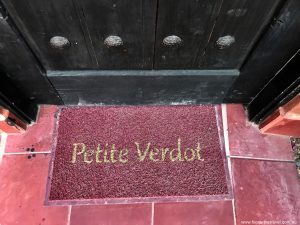 The 24 air-conditioned rooms come in a variety of configurations, from loft rooms, suites and double rooms, to chalets and villas. Wifi is free throughout.
Each suite is simply but elegantly furnished with decorative touches that pay tribute to the world of wine. Even the bathroom toiletries are organic Viniphera products, made locally from grape must and olives.
Hotel facilities include a shared lounge, a games room, a spa and a swimming pool surrounded by palms and sun lounges. Restaurant Fuego features the work of highly regarded chef Mario Peralta. We didn't have a chance to try his cooking but he reputedly uses artisanal cheeses, fish, seafood and organic meats from local farms. There is a nicely maintained kitchen garden on site.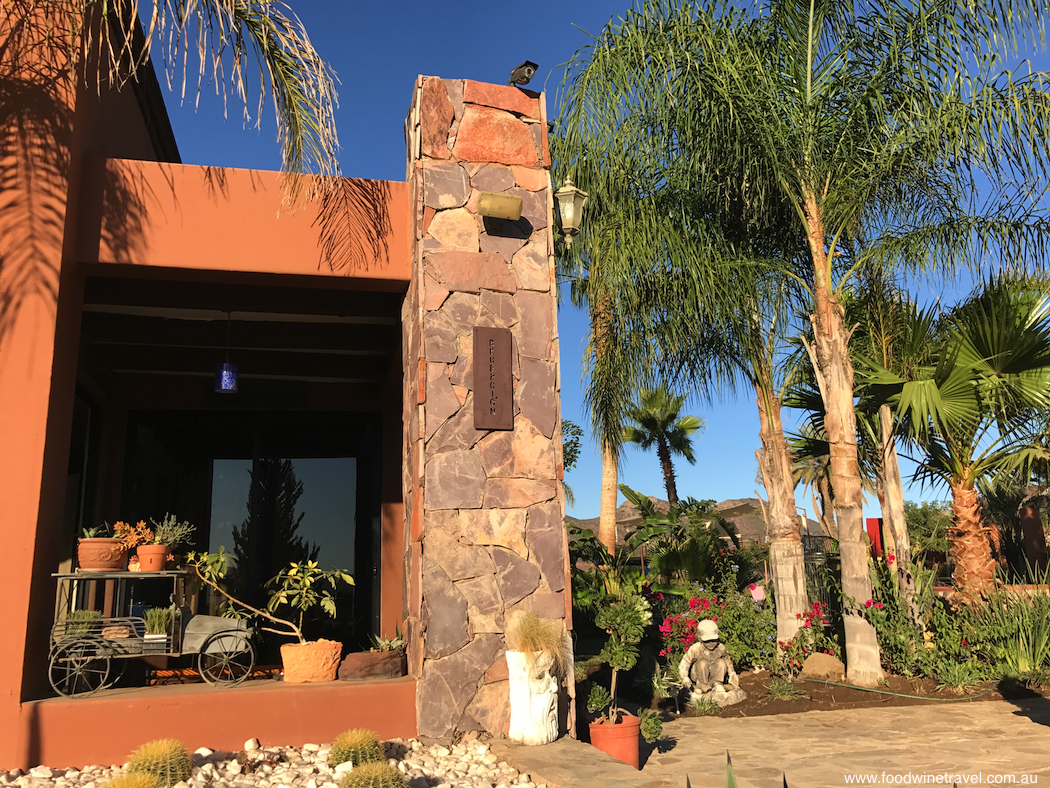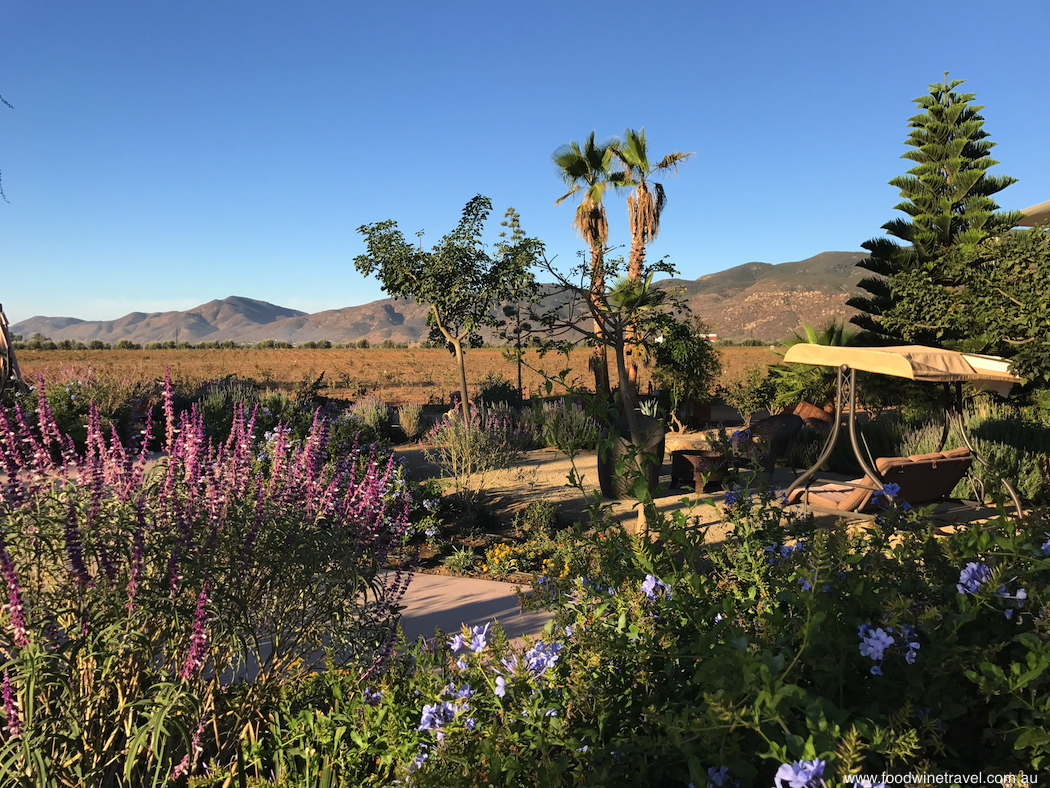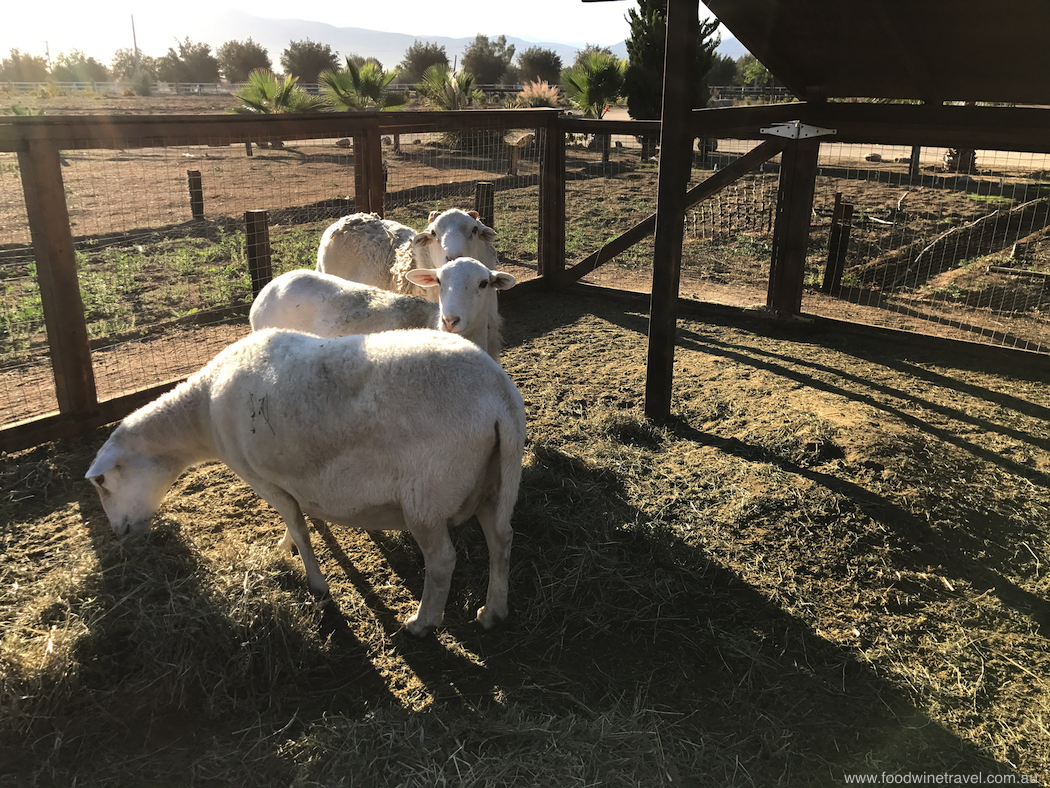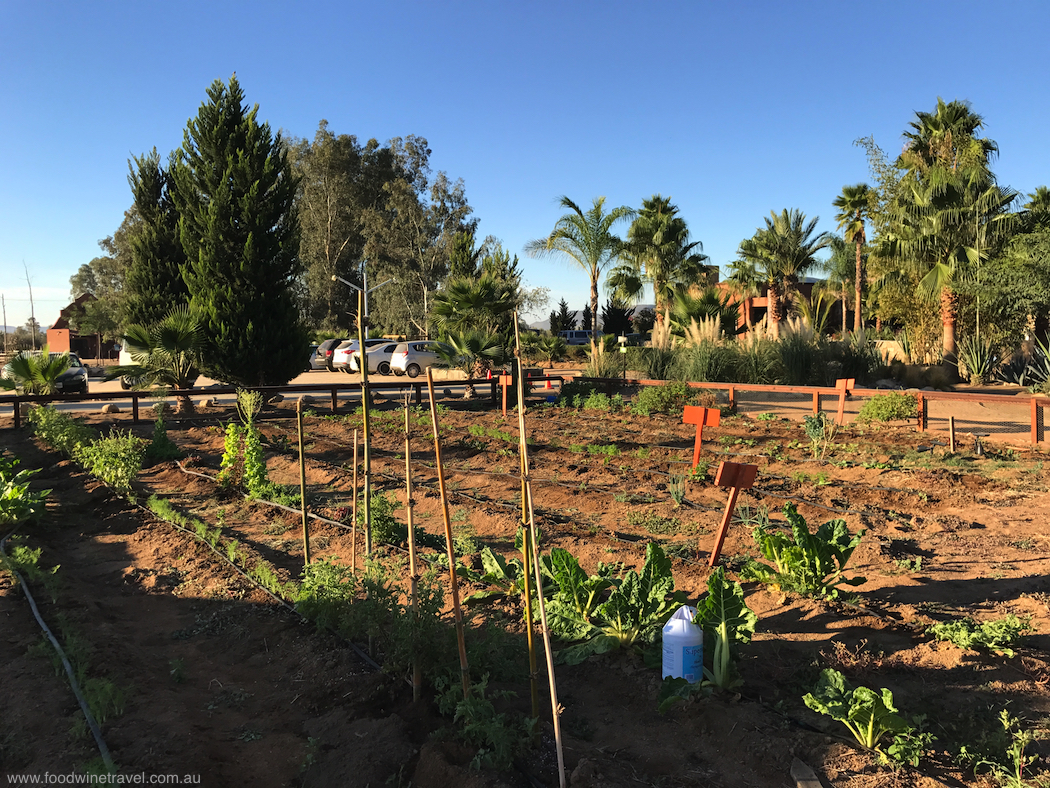 A terrace provides panoramic views across the vineyards towards the mountains in the distance. It's a top spot for kicking back and tasting some of the local wines. There really isn't any excuse for being bored here, even if you're a non-drinker or the designated driver.
An equestrian club on site offers riding lessons and horseback trips around the valley. Cycling, billiards and table tennis can be freely enjoyed, while hot-air ballooning, helicopter rides and horse-back trips are available for additional cost.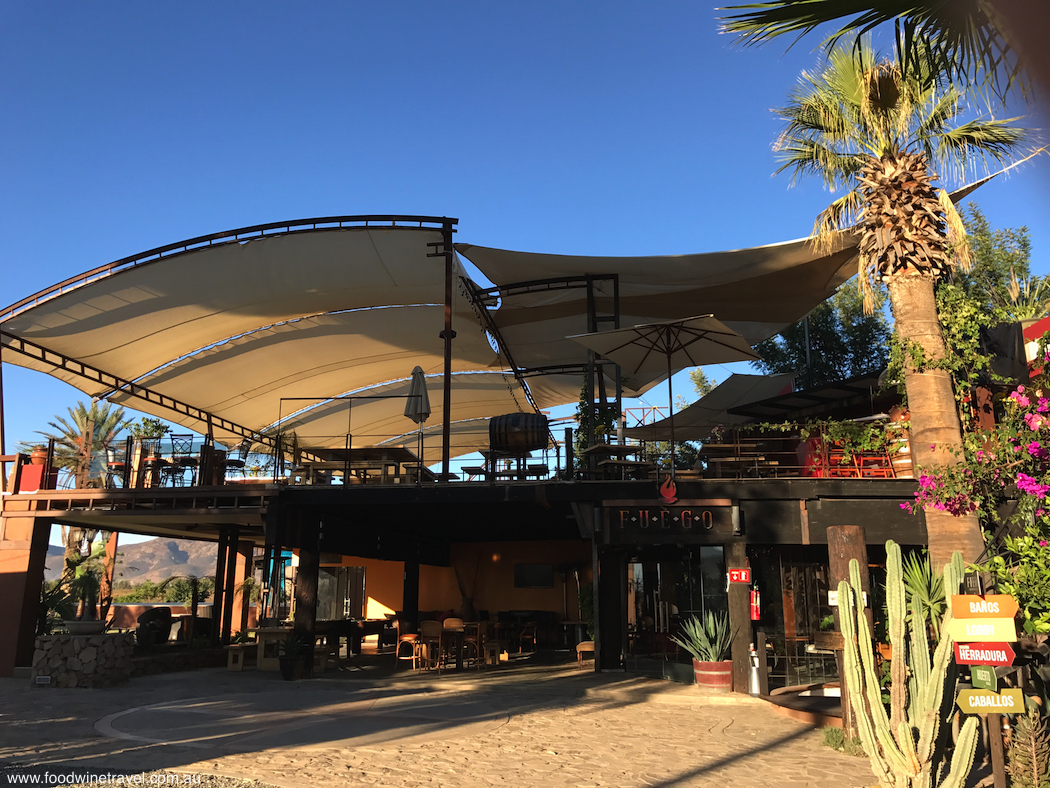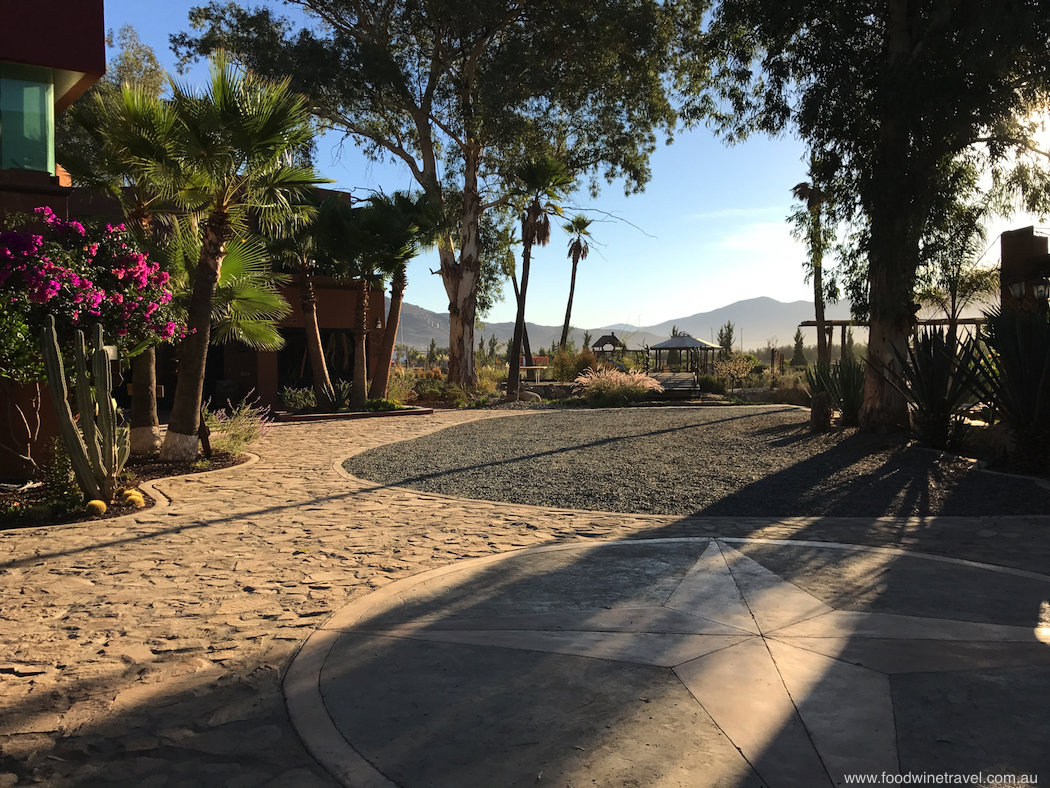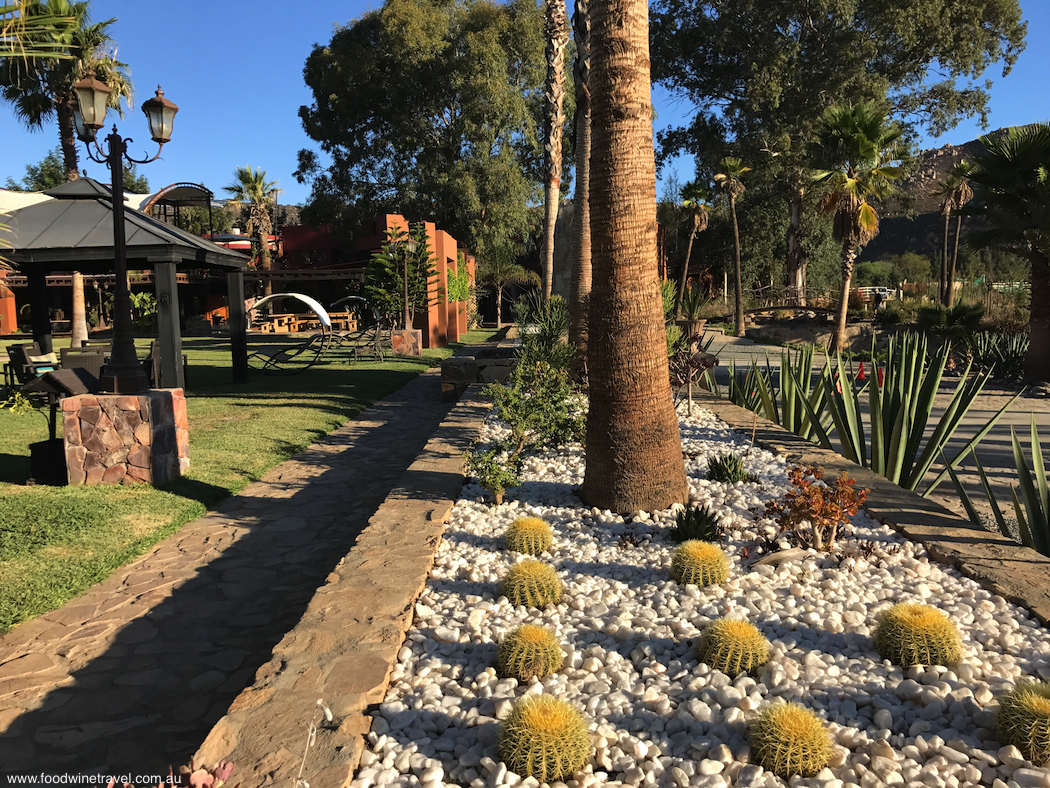 The coastal city of Ensenada is 35 minutes' drive from Hotel Boutique, while Tijuana International Airport is a bit over an hour away.
If you go:
Hotel Boutique
Camino de los Ranchos #1, Parcela #7
22750 Valle de Guadalupe
Mexico
www.hotelboutiquevalledeguadalupe.com
Food Wine Travel's visit was hosted by the Ministry of Tourism of Baja California.