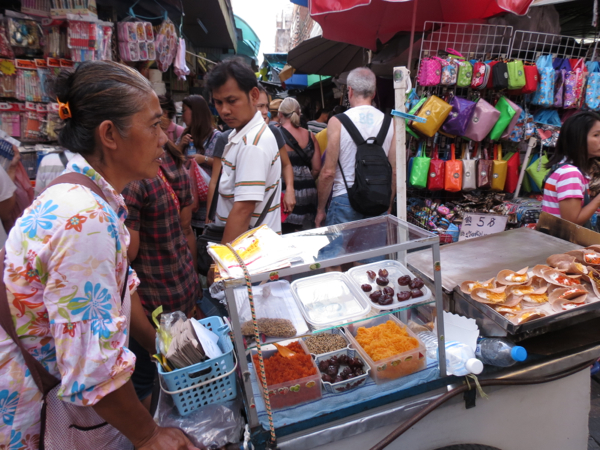 It's been a scorcher today – 39 degrees C to be precise – and I think just about everyone in Bangkok was in Chinatown. The streets and alleys leading off Charoenkrung and Yaowarat Roads were unbelievably crowded, with shoppers battling shoulder-to-shoulder crowds, and stallholders pushing their way through with carts and trolleys.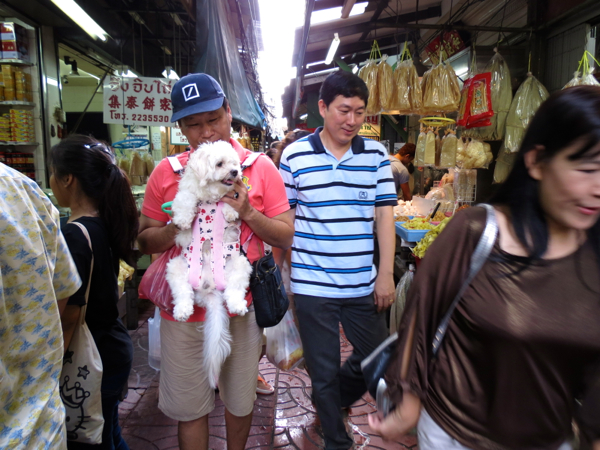 Chinatown is in one of the oldest areas of Bangkok. With endless rows of wooden shop-houses that are almost impossible to appreciate because of the crowds, it's colourful by day but especially vibrant at night. The area is packed with market stalls and outdoor eating, while tuk-tuks, motorbikes, buses and hot pink taxis jostle for space on the main roads. Some of the fresh produce is imported, such as cherries from the USA and apples from New Zealand, all of it exquisite.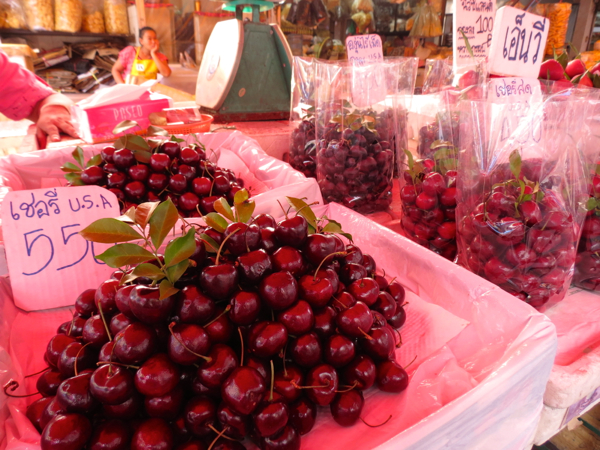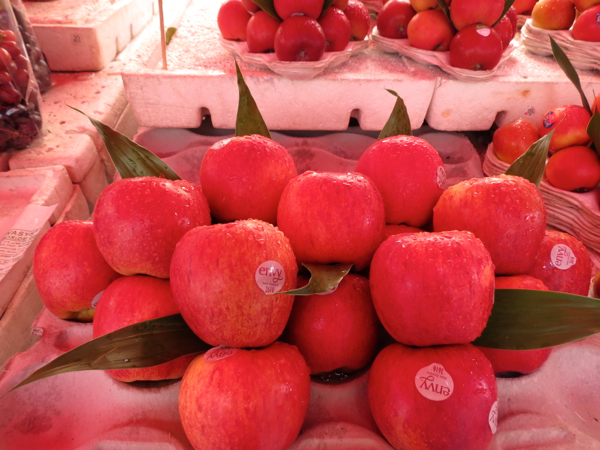 It's great fun poking around to see what goods are on sale – crabs piled in big metal bowls, dried fish, fruit arranged in small pyramids, dried mushrooms, pickled cabbage, large drums of beans, watermelon seeds (below left), the prized durian fruit (second pic down), and the list goes on.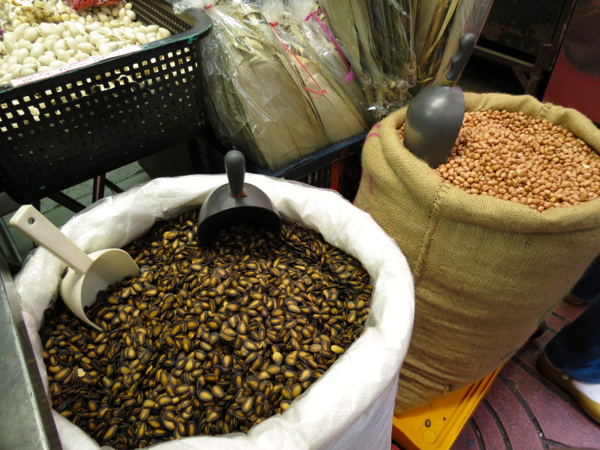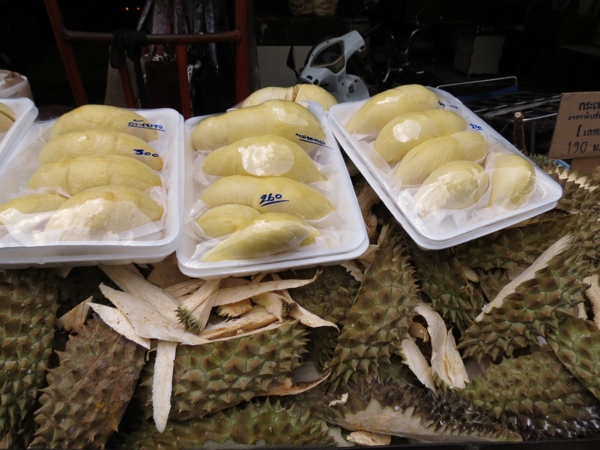 Here's a taste of what's on offer.
Oh and by the way, this is Poom, who is mad about food and has been a wonderful guide, courtesy of the Tourism Authority of Thailand.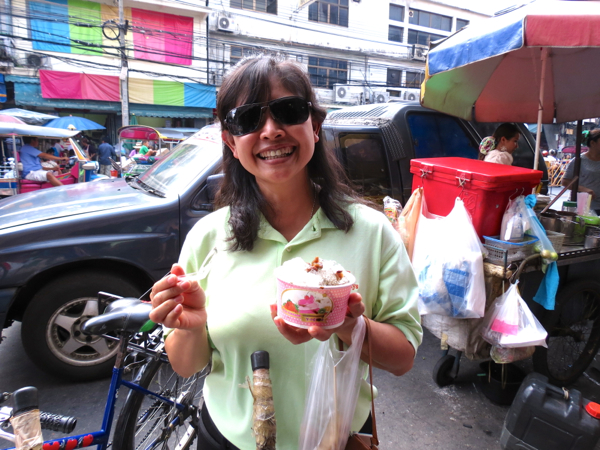 How to get there?
By boat: Get off at Ratchawong Pier and walk up Ratchawong Road to Sam Pheng Lane or Yaowarat Road.
By train: Take the subway to Hua Lampong Station and then walk a short distance to Wat Traimit.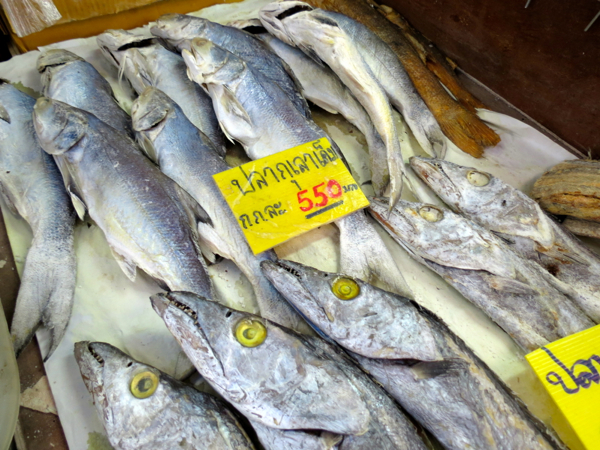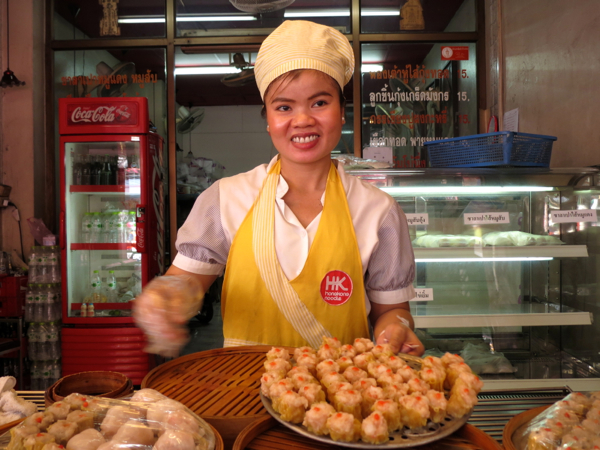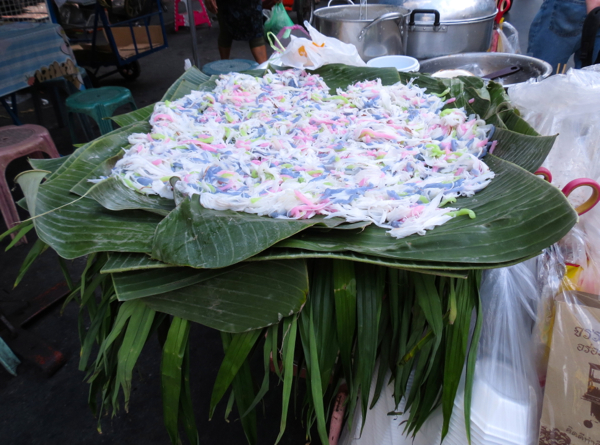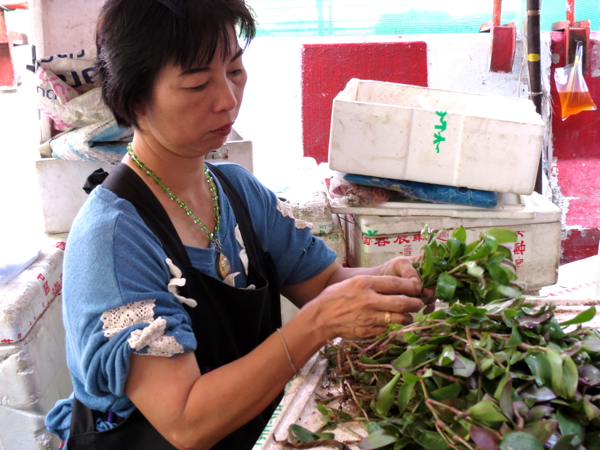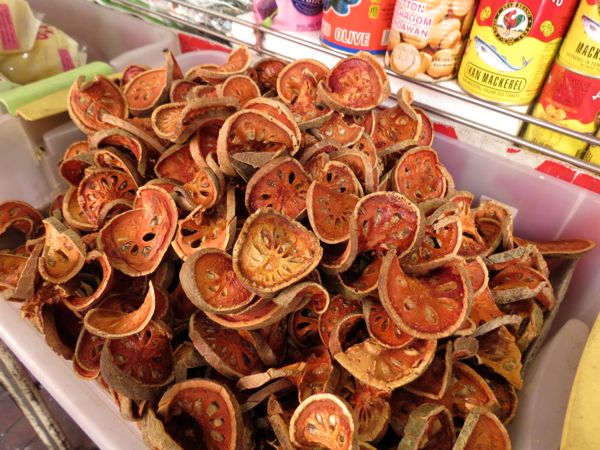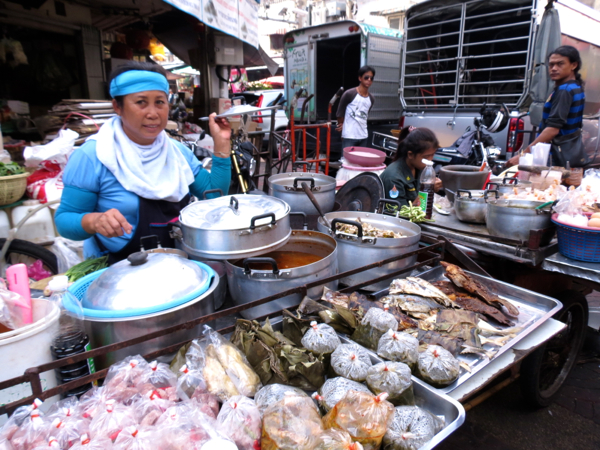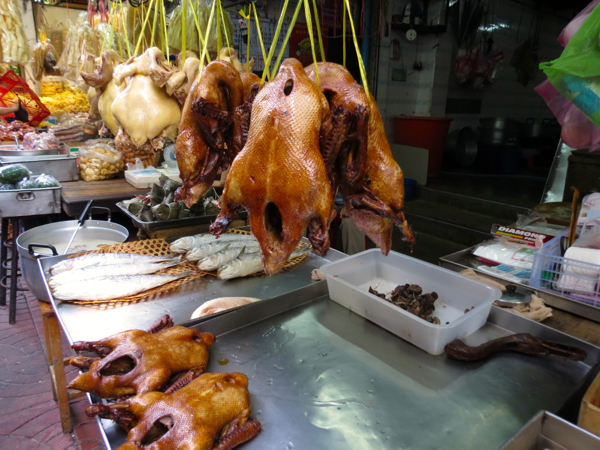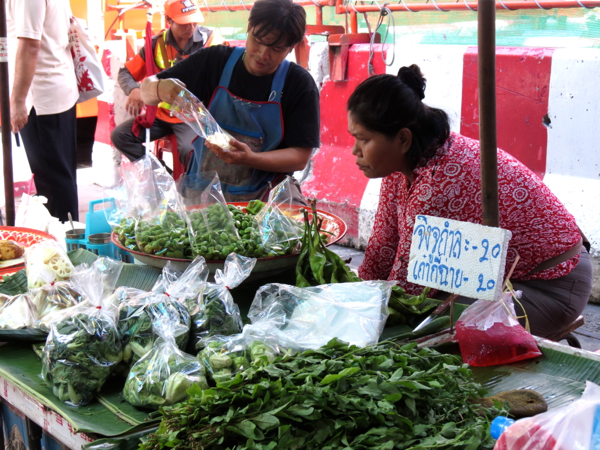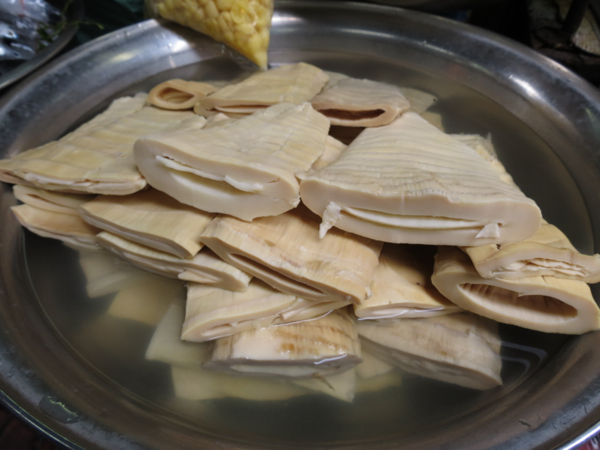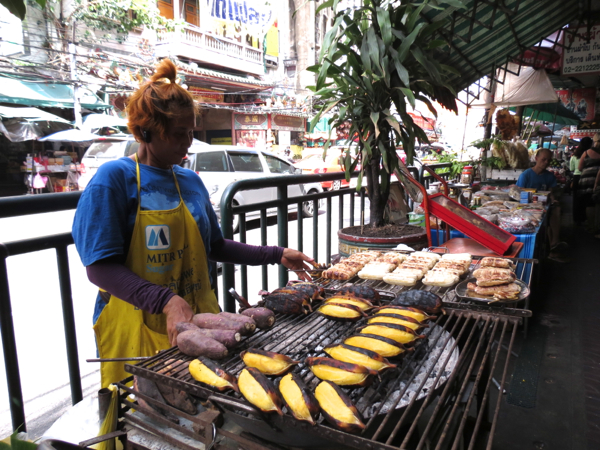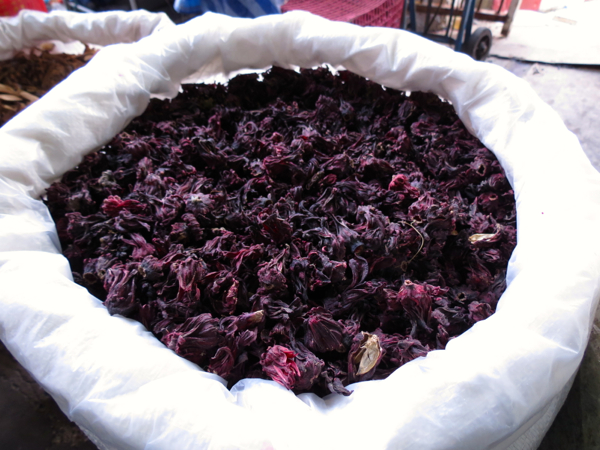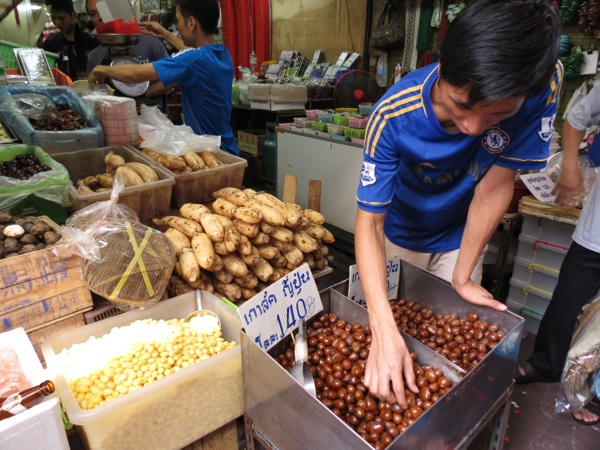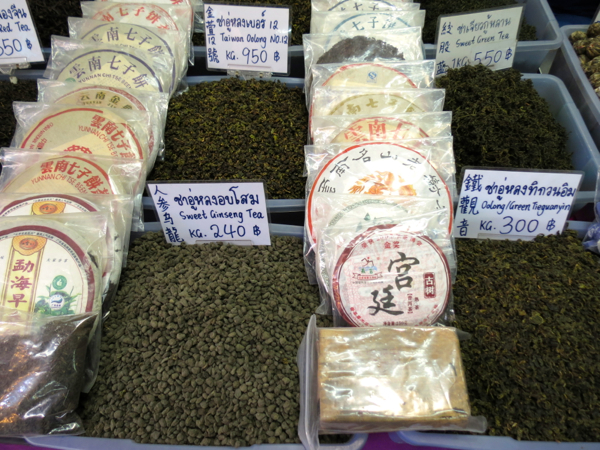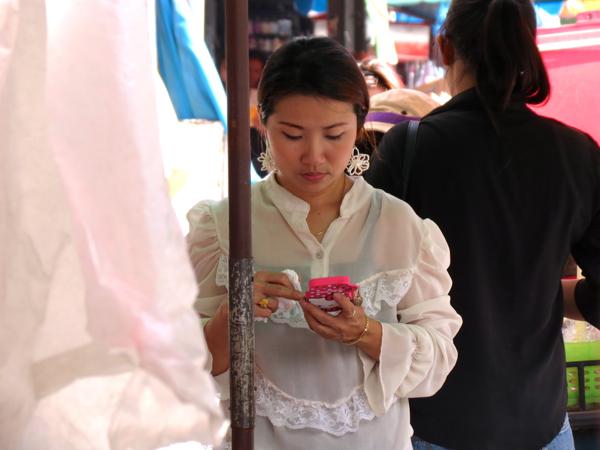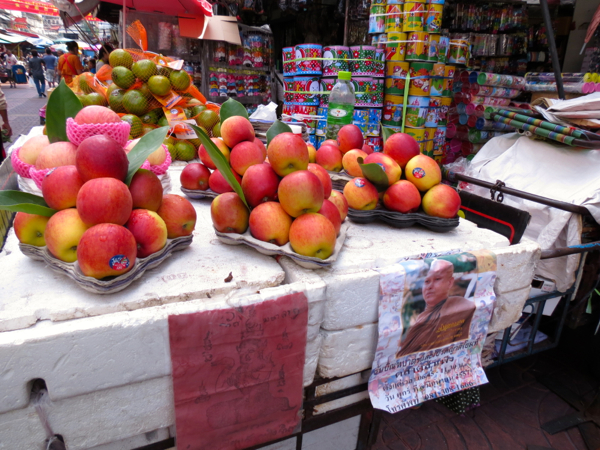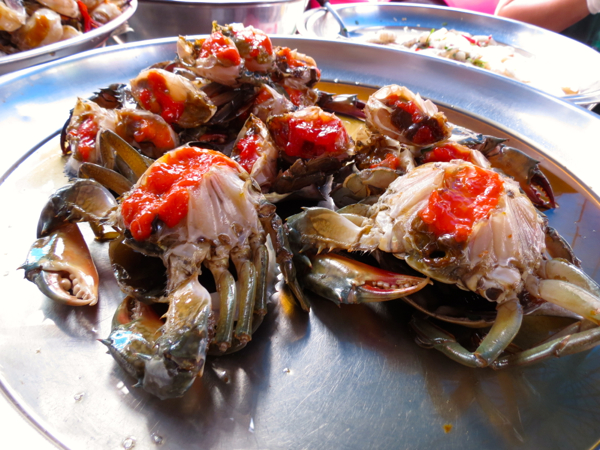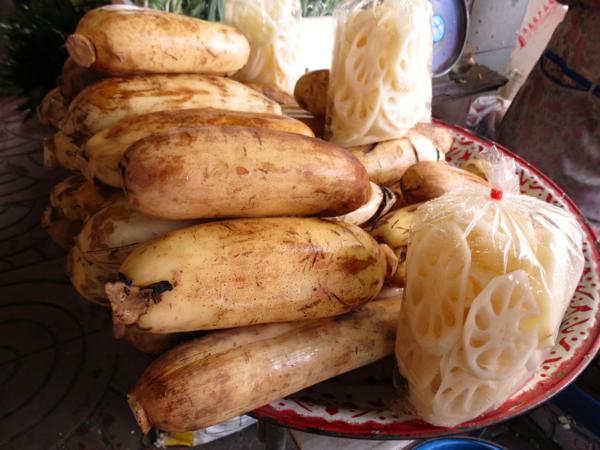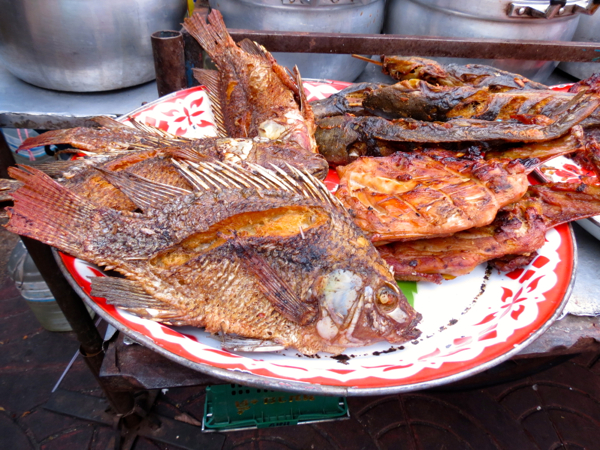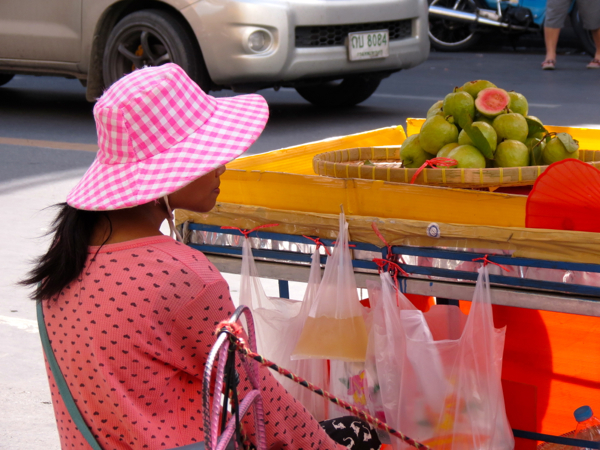 You might also enjoy: Thailand Needs You