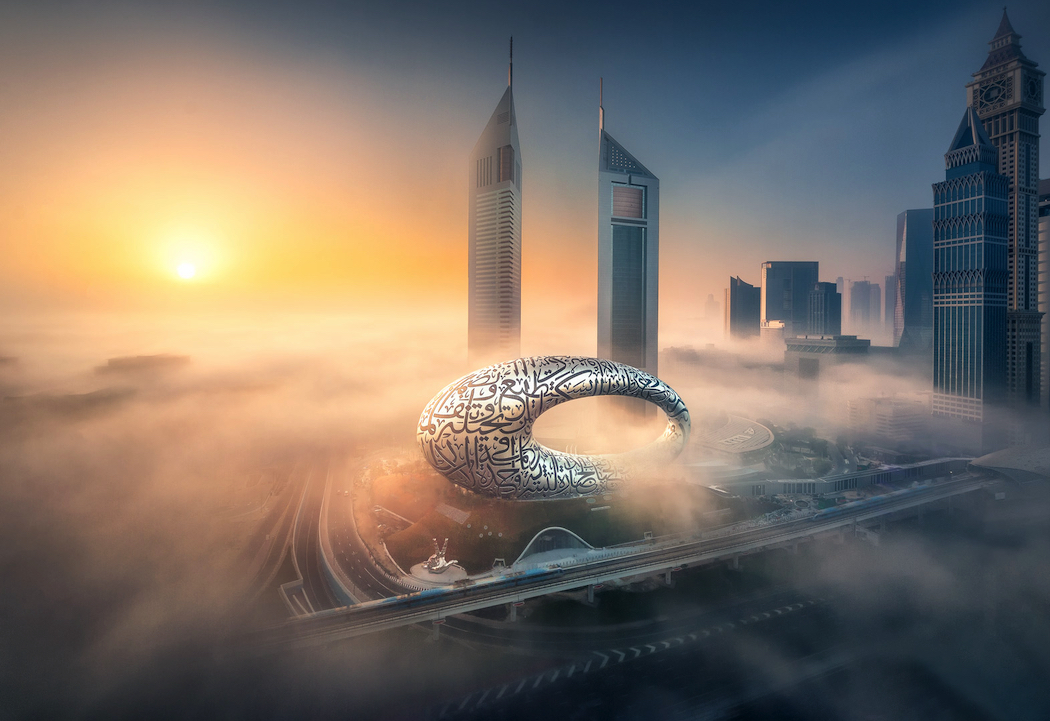 Even in a city such as Dubai where buildings rise from the ground up with extraordinary speed and precision, the Museum of the Future stands out. With its asymmetrical curved shape and cutting-edge design, it will surely become one of the world's most recognized landmarks.
Standing 77 metres tall, the avant-garde façade is made of stainless steel and glass, consisting of 1,024 separate panels, each one created by robots and algorithms. Windows allowing natural light to flood into the seven-storey building are designed in the form of Arabic calligraphy offering messages of inspiration, hope and motivation.
Among them is this quote from Sheikh Mohammed Bin Rashid Al Maktoum, Vice President and Prime Minister of the UAE and Ruler of Dubai: "The future belongs to those who can imagine it, design it, and execute it. It isn't something you await, but rather create."
And create the future this museum does, inviting visitors to imagine a future 50 years from now. In an expansive experience tapping into all five senses, its interactive exhibitions invite people to experience the technologies and trends that will shape the future of humanity.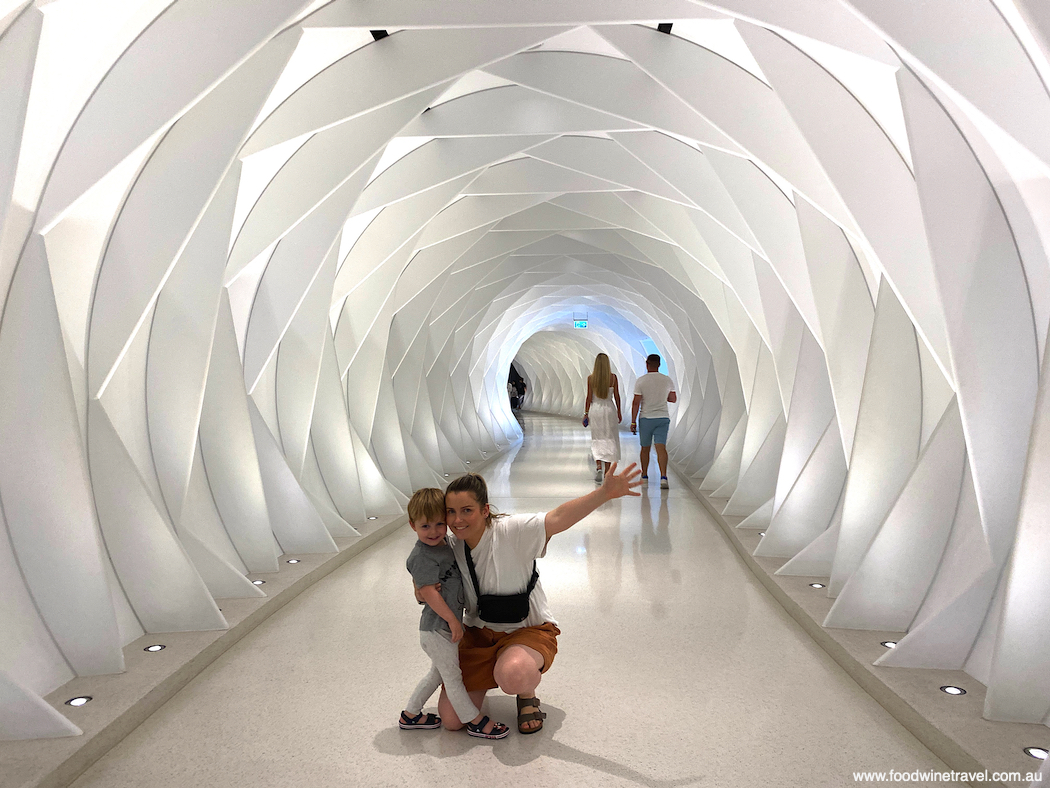 Opened in February 2022, the museum brings to life the latest developments in science, technology, AI and robotics, across key pillars of sustainability, health, wellbeing, mobility and space.
The journey begins with a visit to outer space, paying tribute to the Emirates Mars Mission project that saw the Hope Probe successfully enter Mars' orbit last year. Visitors blast off in a Falcon space capsule to the Orbital Space Station (OSS) Hope where you learn about what life could look like on a huge space station in the year 2071.
Returning to Earth, you land in a rainforest in the heart of Dubai – yes, that's right, nothing is impossible in this imaginary future. It's here in the 'Heal Institute' that you get to explore the Library of Life, a spectacular DNA library of 2,400 species on display from floor to ceiling.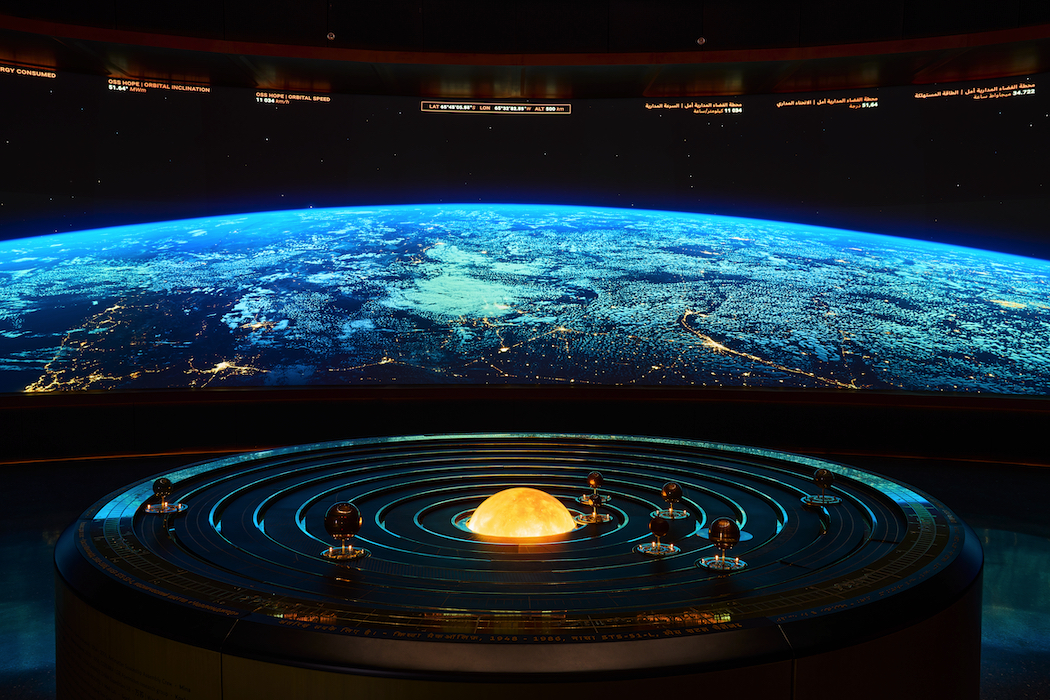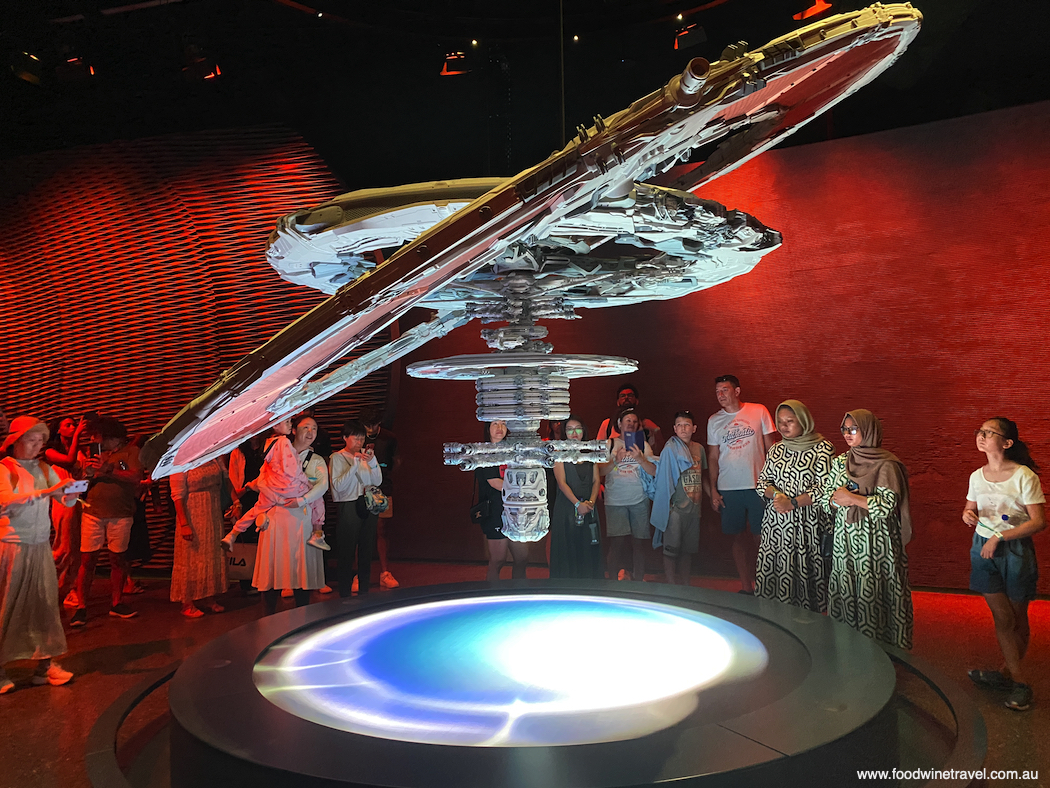 On another floor, you embark on a journey to Al Waha, which is centered around health and wellbeing. We liked this section a lot as it was a serene haven where you were invited to detach from technology (not as easy as it sounds!) and immerse yourself in an oasis that stimulated all the senses.
Taking over an entire floor, the fascinating Tomorrow Today exhibition is a testament to human ingenuity, unveiling a world where sustainable practices and transformative technologies pave the way towards a greener and more resilient future.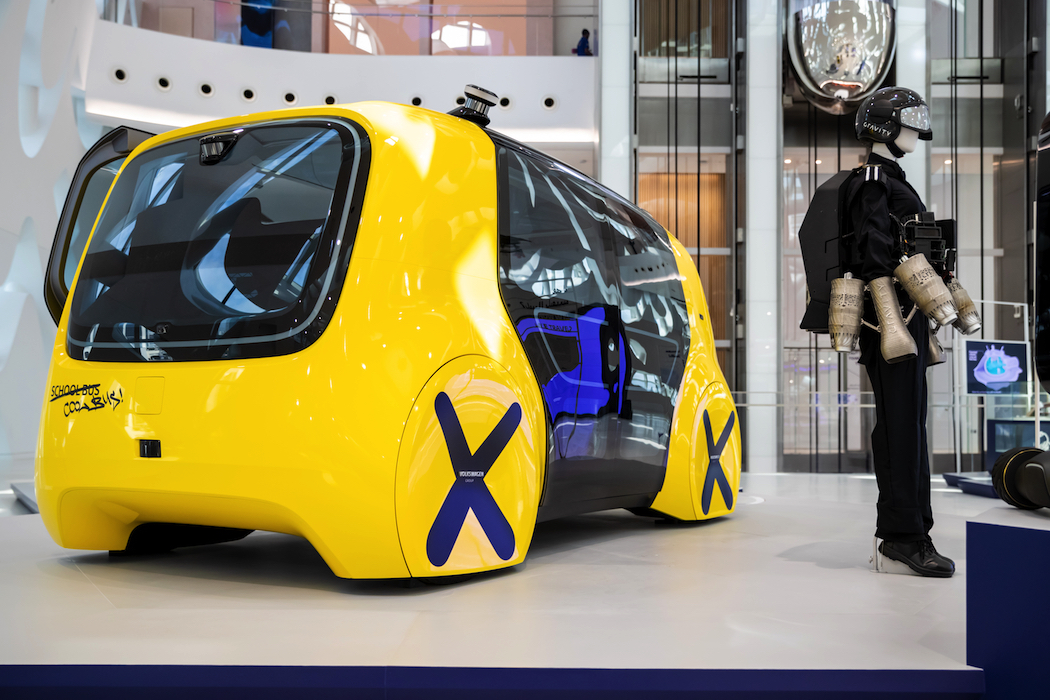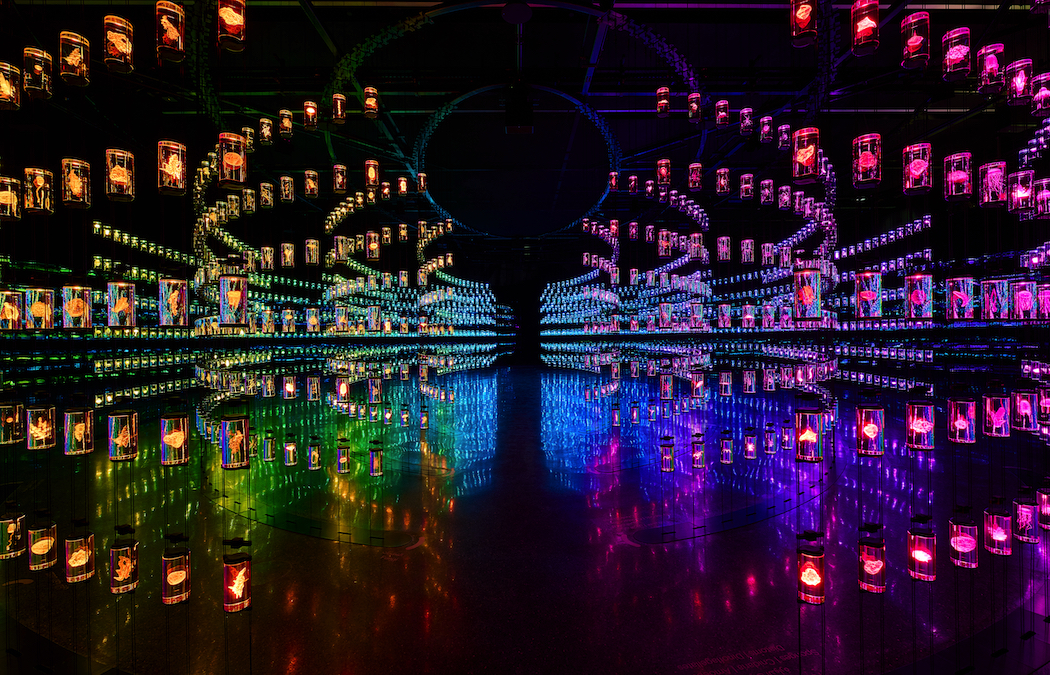 Imagination converges with cutting-edge technology as visitors get up close and personal with products and prototypes that are set to shape the future of waste management, environment, food security, agriculture, and city planning. One of the highlights is the pioneering development of biodegradable plastic derived from seaweed. This revolutionary material, poised to enter the market within the next 5 to 10 years, presents a game-changing alternative to traditional plastics.
Beyond sustainable consumption, the exhibition presents a cornucopia of innovations that redefine the notion of construction and urban planning. From building materials crafted from coconut fibre waste and mycelium to revolutionary 3D-printing techniques utilising sand, moss, gravel, and clay, the exhibition showcases the limitless possibilities of sustainable construction practices.
Finally, there is 'Future Heroes', a dedicated space for kids under 10. Designed to encourage exploration, play, and the development of future-proof skills including curiosity, creativity, confidence, communication, and collaboration, this floor has loads of educational and fun activities that are the ultimate learning experience for kids.
If you go:
Where? The Museum of the Future of is directly adjacent to Jumeirah Emirates Towers in Dubai, United Arab Emirates.
When? Opening hours are 10am to 9.30pm daily (tickets available till 7.30pm). Entry is timed and bookings are recommended.
Cost? Tickets cost AED 149.00 and can be booked through the Museum of the Future website. Entry is free for kids under four.
How to get there? Parking is available (subject to availability) but the best way to get to the museum is the Dubai Metro. Take the Red Line and get off at Emirates Towers Station. An air-conditioned bridge links the station directly to the museum.
With thanks to the Museum of the Future for hosting our visit to this awe-inspiring museum. Photos are our own where indicated. Other photos supplied by the Museum of the Future and used with permission.