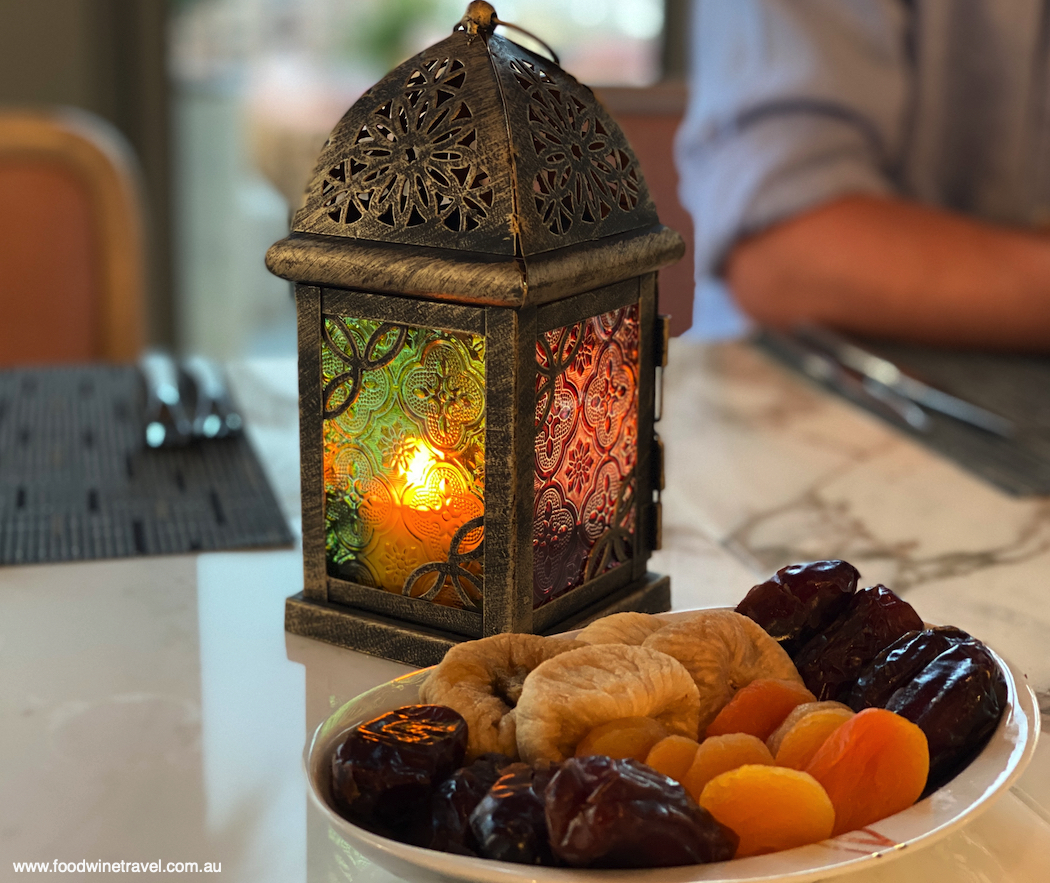 Contrary to what you might think, Ramadan is a great time to visit Dubai. The emirate celebrates in a very big way, with street decorations; social, religious and cultural events; and lavish nightly buffets. Not surprisingly for one of the world's great food destinations, Dubai restaurants pull out all stops to produce the most wonderful iftar, the meal consumed after sunset during Ramadan.
There's a great feeling of community as family and friends come together to break the fast. Non-Muslims are very welcome, encouraged even, to join in the feast. Having never experienced iftar before, I didn't know what to expect during my recent visit to the UAE. We booked for dinner at The St. Regis Dubai, The Palm, one of the emirate's newer hotels, and to say that I was dazzled by the experience is an understatement.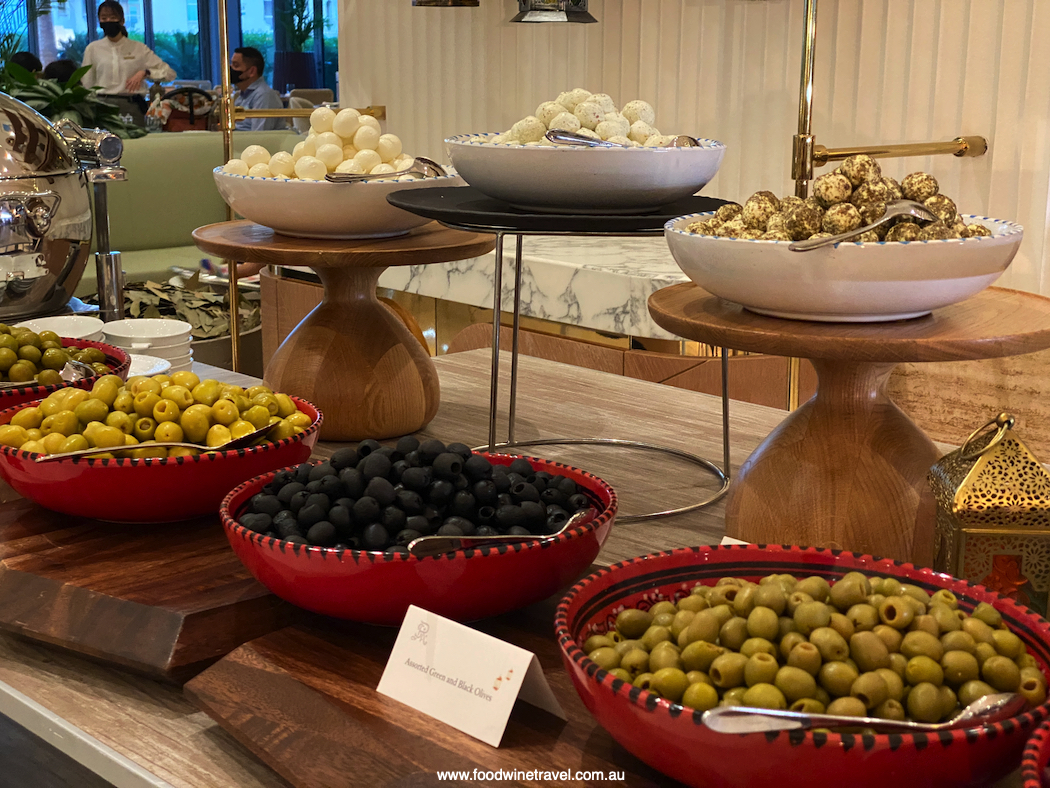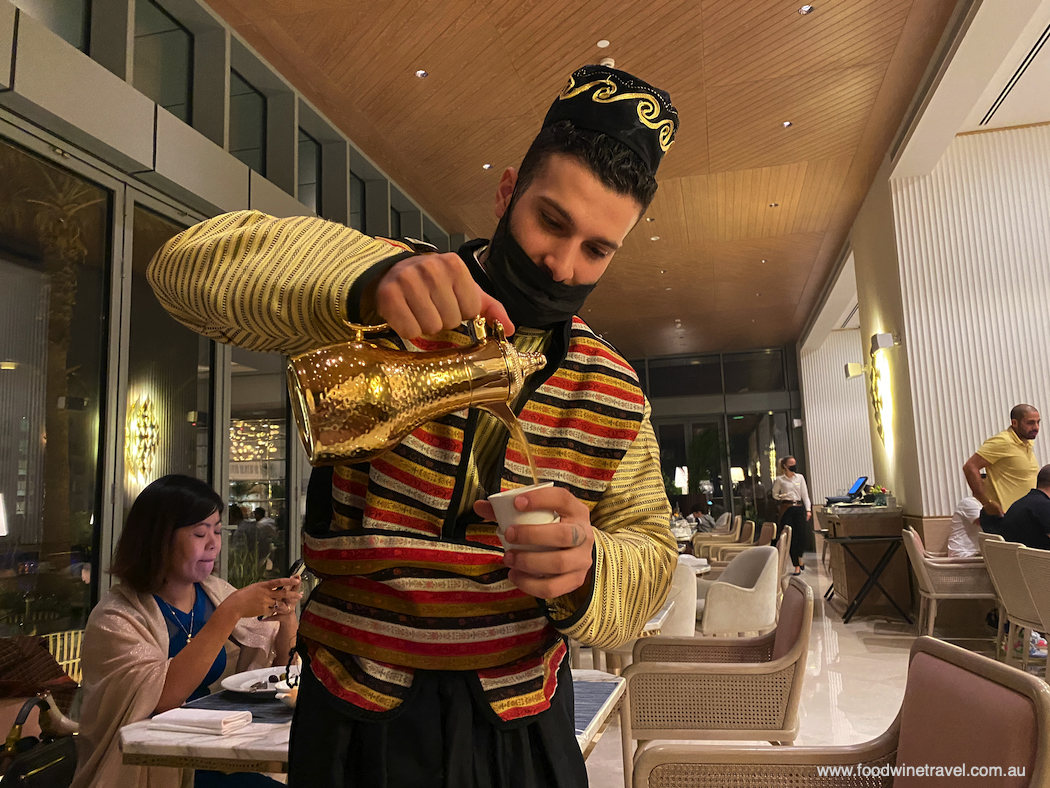 The buffet was so extensive that, fast or no fast, you couldn't possibly try everything. There must have been at least 30 different desserts and sweets alone, not to mention dozens of breads, cheeses, Middle Eastern, Indian, Asian and Mediterranean dishes. Talk about being spoilt for choice!
The St. Regis opened in the luxurious Palm Tower in May last year, so this was the first iftar the hotel had held. Its fine dining restaurant, Cordelia, is spacious and elegant with marble floor and bars, funky modern lights, Arabic hanging lamps, and lots of greenery. The restaurant overlooks an outdoor lounge with infinity pool, though the sea views are partially obscured.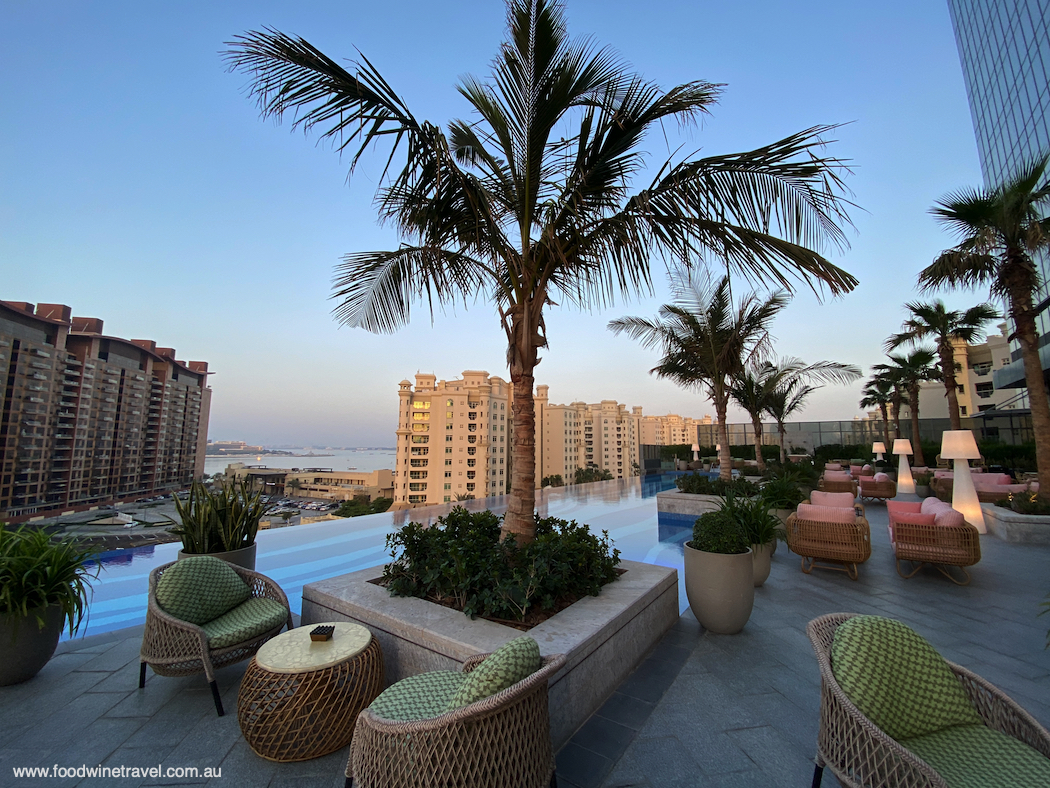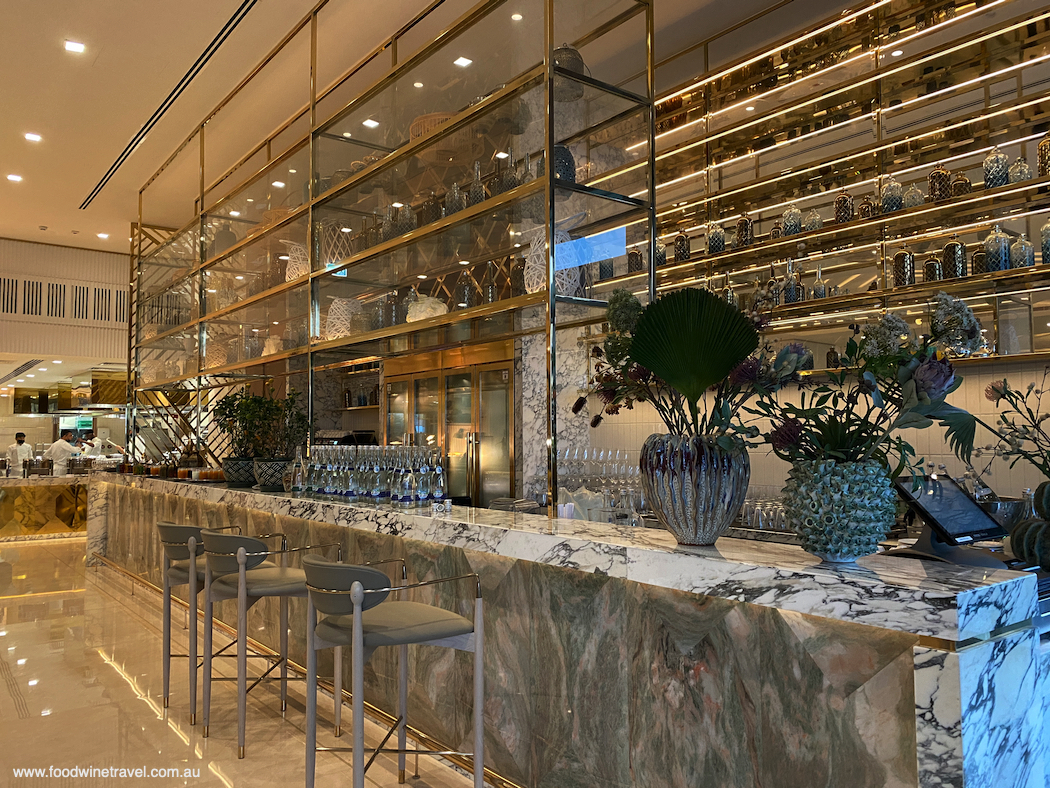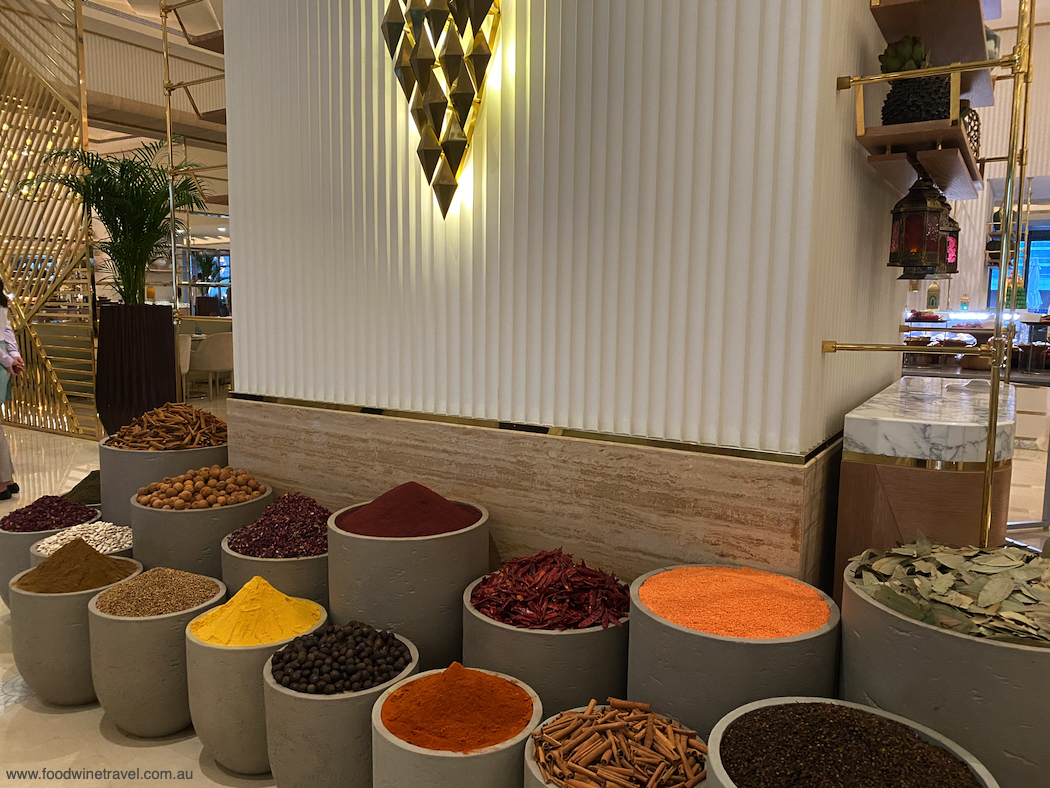 We passed a myriad of fragrant, colourful spices in large tubs as we were shown to our table, where we were greeted with a plate of dates, apricots and dried figs. The dates ("bread of the desert") are traditional for breaking the fast. The prophet Muhammad is said to have broken the fast with dates and laban (buttermilk) so, following his example, these are the first things consumed after the sun goes down.
In addition to laban, various other drinks were on offer, including apricot juice, karkadeh (iced hibiscus tea) and, later in the meal, strong Arabic coffee. We started with tomato soup and beautiful bread before working our way through cheese, charcuterie, hot and cold mezze, seafood and salads, and various cooking stations.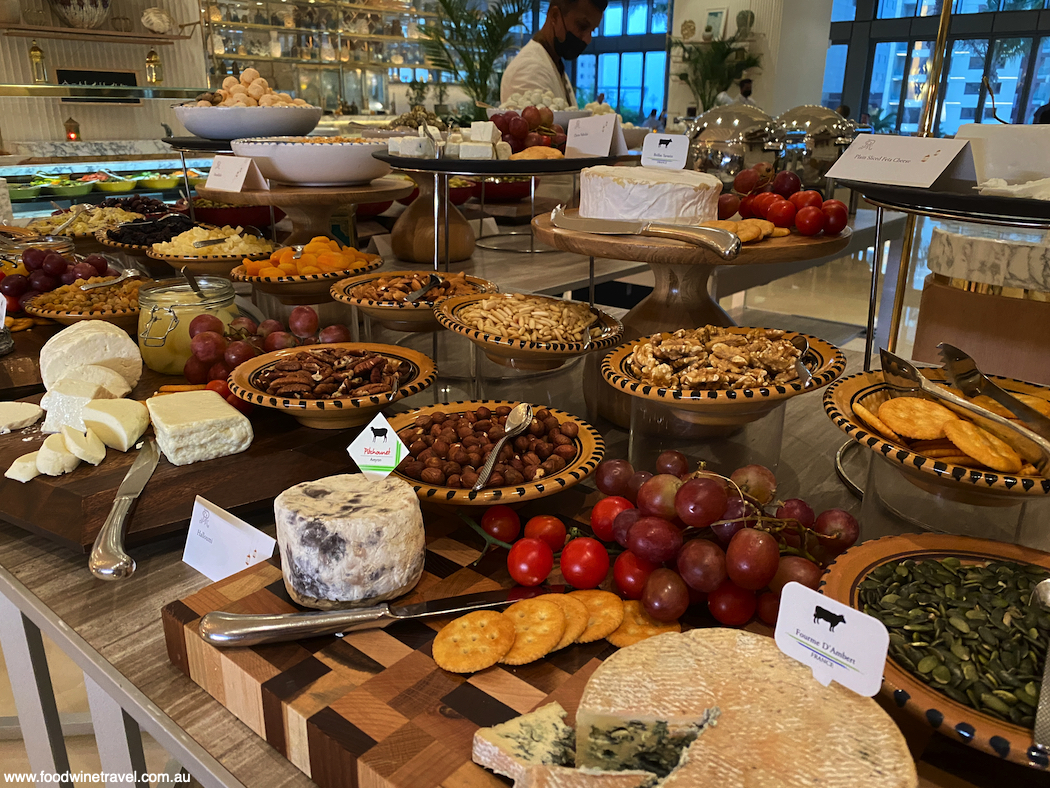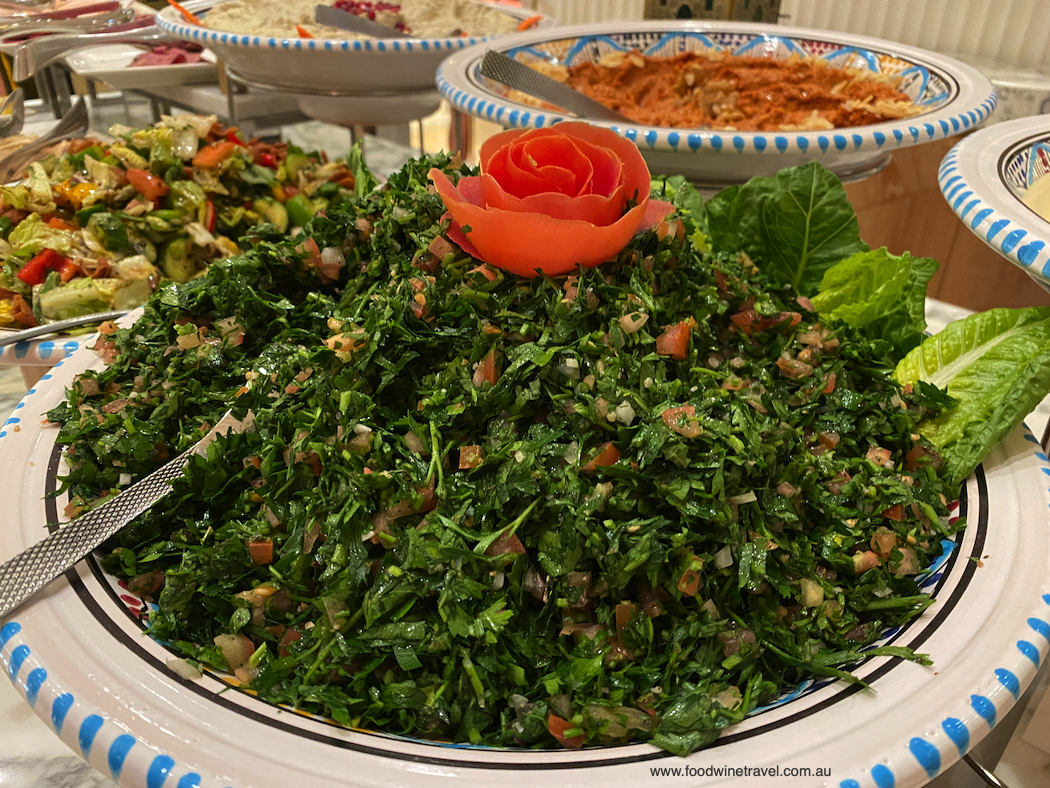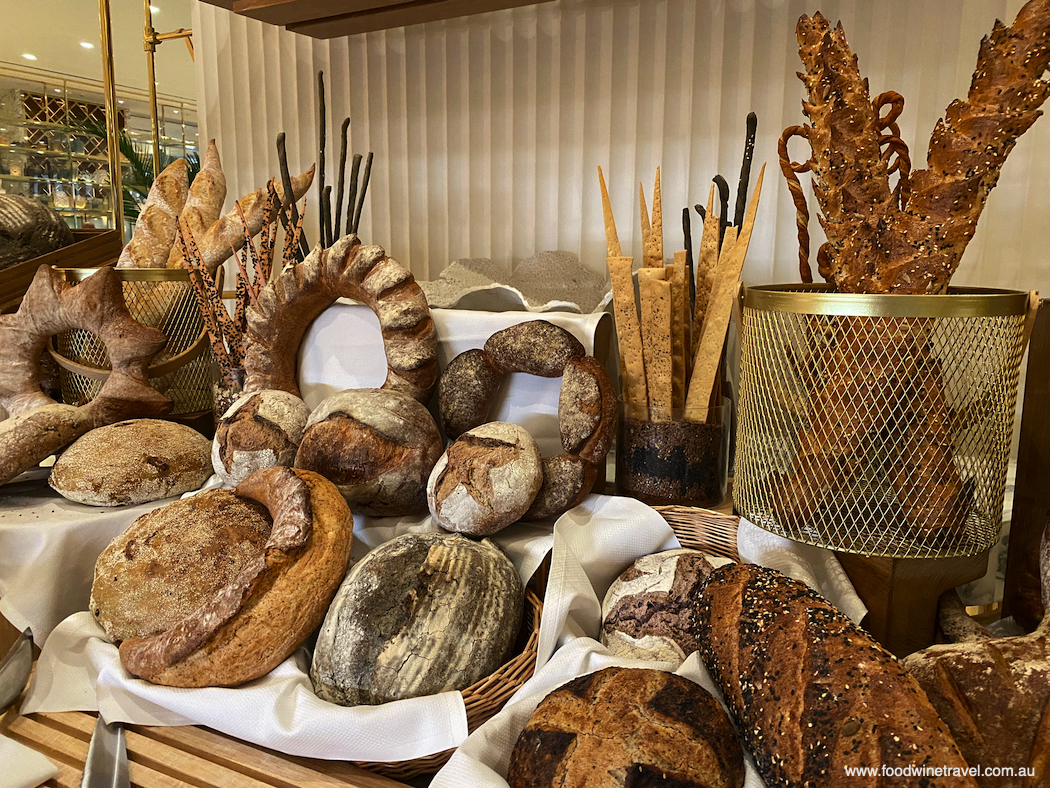 Highlights were the cooked-to-order grilled lamb cutlets, shish barak (meat dumplings in a yoghurt sauce), beautiful whole salmon, and a superb tabbouleh. The dessert corner had towers of stuffed dates, sweets and macarons, along with favourites such as um ali, gulab jamun, khunafa, Turkish delight, awama (crisp doughnut balls), rosewater crème brulee, numerous flavours of Turkish icecream, and other treats.
The cost was AED235 per person, which at the current exchange rate is about $85 a head. Ramadan is now in full swing and continues until May 1. If you happen to be in Dubai between now and then, we can highly recommend booking for iftar at any one of the hundreds of restaurants where it is on offer. It's a wonderful way to get into the spirit of the place.
All over Dubai were signs saying Ramadam Kareem, which translates as "may Ramadan be generous to you". Generosity indeed.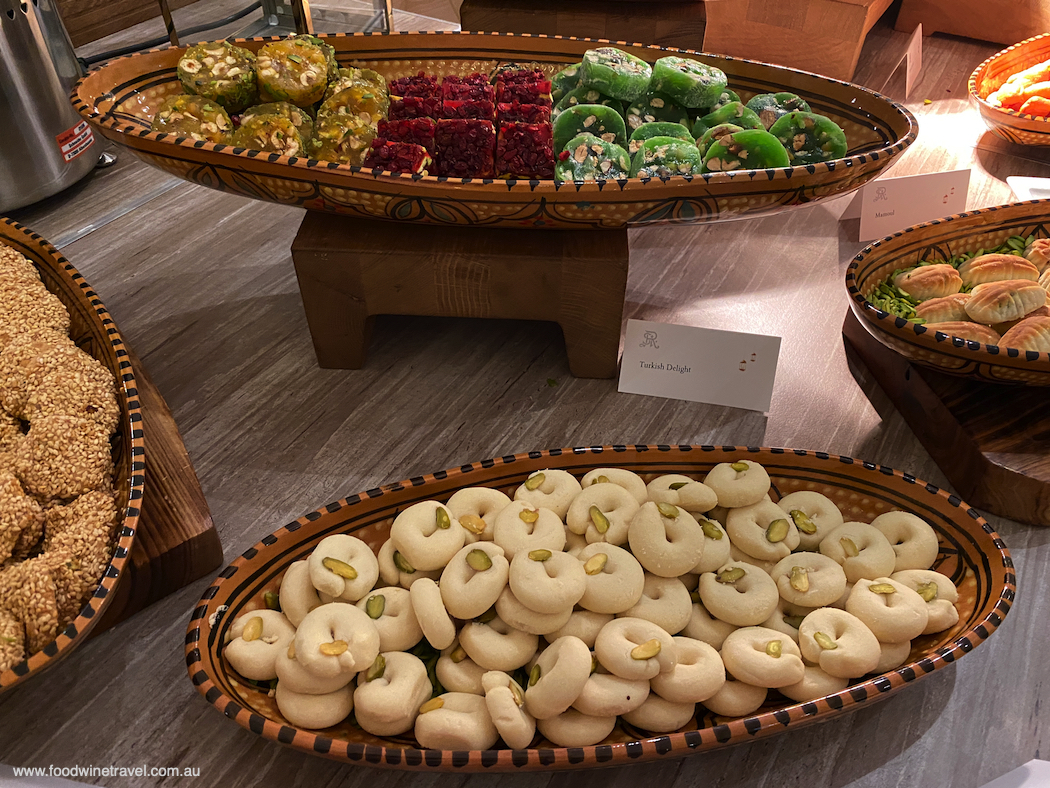 If you go:
Cordelia
The St. Regis Dubai, The Palm
The Palm Jumeirah
Dubai – United Arab Emirates
+971 4 218 0125
www.marriott.com
*During the holy month of Ramadan, many Muslims fast during daylight hours. In the early morning before sunrise, they have suhoor while in the evening they have iftar, which literally means to break the fast. Iftar starts at sunset (in Dubai around 6.30) and continues until around 8.30-9pm every day during Ramadan.