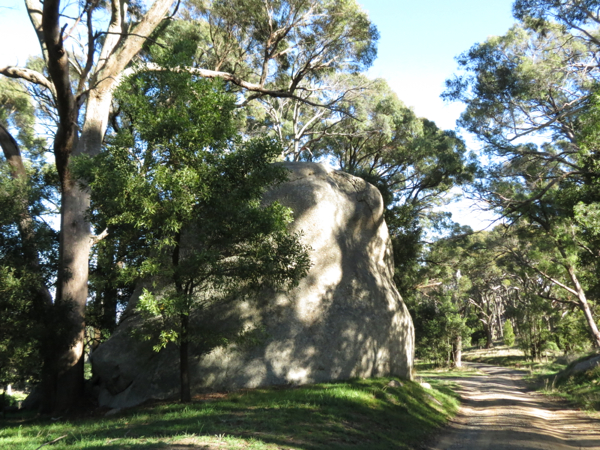 It's always nerve-wracking arriving at accommodation on unfamiliar country roads late at night. It's one of the few things that creates tension in our happy little partnership.
But sometimes you just can't avoid it and, dare I say it, it can add a frisson of excitement to the journey. I rather like the element of surprise that comes with waking up to a vista you never knew existed the night before!
The drive from Yea to our accommodation at Arora Castle Cottages took us up a winding mountain road in what we later discovered to be a particularly picturesque part of the Goulburn Valley.
Daybreak revealed a peaceful rural paradise punctuated by the sound of kookaburras in the gum trees.
Running off Ghin Ghin Road in front of us was Granite Hills Road and it quickly became clear how it got its name, for it twisted and turned on a plateau abundant with granite monoliths.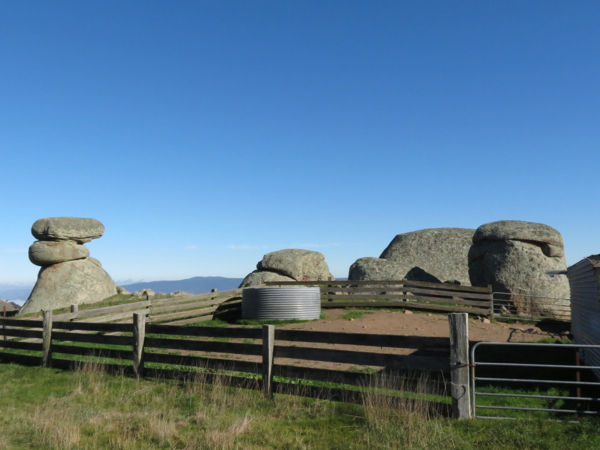 Related post: Going Slow in Yea