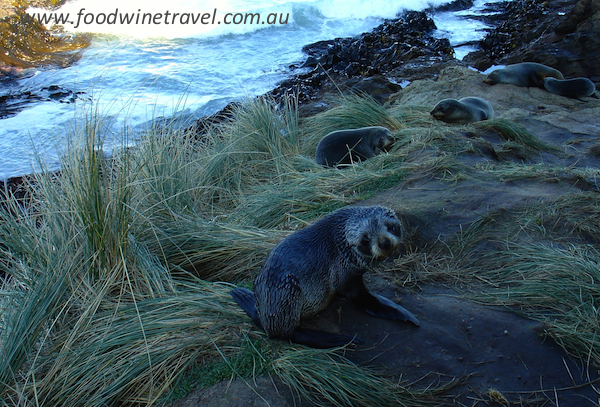 Perry Reid, the ebullient owner of Nature's Wonders, proudly takes visitors to the highest point of his property with its sweeping views of snow-capped mountains, sandy beaches and the city of Dunedin.
"I have a dream and you can't put a price on dreams. If you're not scared of your dreams, they're not big enough," says the man who has spent $5 million on developing a visitor attraction that both protects and showcases the stunning landscape and its incredible wildlife.
Perry (below) was born on the property and spent 28 years saving the money to buy it back after it passed out of family hands. He has shared his dream with travellers as old as 87 and as young as five weeks, all of whom are ferried around the property in eight-wheel drive, all-terrain Argo vehicles that he describes as the "jet boats of the land".
With his big toothy grin and an enthusiasm that is infectious, he takes visitors to specially constructed hides and viewing platforms where he points out a huge array of birds, seals and extremely rare yellow-eyed penguins.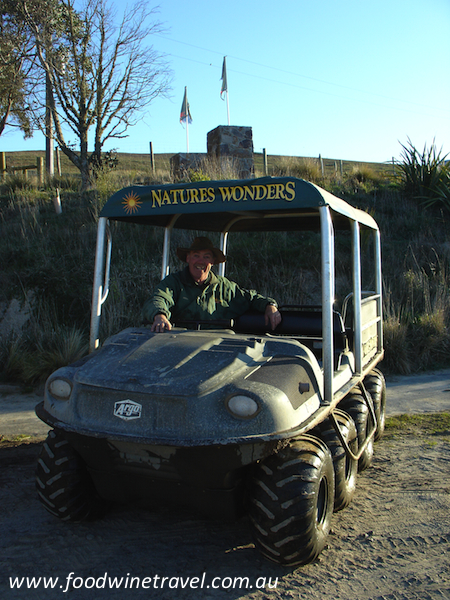 The property is on New Zealand's Otago Peninsula, not far from the Royal Albatross Centre, where you could spend hours watching the impressive and majestic birds with their huge three-metre wing span.
There must be something in Dunedin's water that makes its tour guides so cheery. "Kaz", our guide at Cadbury World, has an enthusiasm that's worth bottling as she takes visitors on a tour of the chocolate factory, plying everyone with samples along the way.
So too does John Ingram, the co-ordinator of visitor programs at the Otago Settlers Museum, who delights in telling the story of how a little bit of Scotland was transplanted to New Zealand. Almost half of Dunedin's population identify themselves as having Scottish roots, and many of the city's streets are named after those in Edinburgh.
Dunedin was the commercial capital of New Zealand right up until the 1930s, and a general downturn in the city's fortunes means that many of its old buildings remain intact, providing a wonderful legacy of charming streetscapes and heritage properties that provide a fascinating glimpse into the past.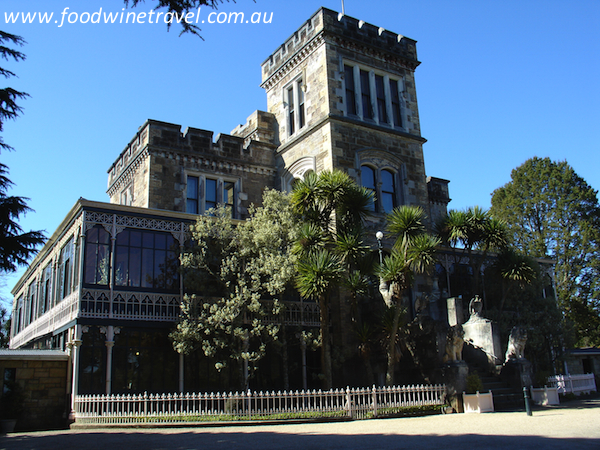 Heading the list of attractions is Larnach Castle, the grand home built in 1871 by a member of parliament who experienced a number of family tragedies before committing suicide in 1898. Yet the house is testament to his vision and faith in the region, and today it has been beautifully restored by a private owner, who also takes care of the surrounding 35 acres of gardens.
Larnach's tomb is in the cemetery adjacent to the Dunedin Botanic Garden, which is awash with beautiful rhododendrons, azaleas, magnolias and daffodils.
There's also a lovely garden at Olveston House, a 35-room mansion that is unique for the window it provides on the Edwardian era. Built between 1904 and 1906 for the Theomin family, it is the only house in New Zealand that retains all its original contents.
With electricity, central heating and flush toilets, it was a modern marvel for its time, and the well-travelled Theomin family furnished it with an astounding collection of objects and artworks from around the world. Some 240 paintings grace its walls, providing a fascinating tour in themselves.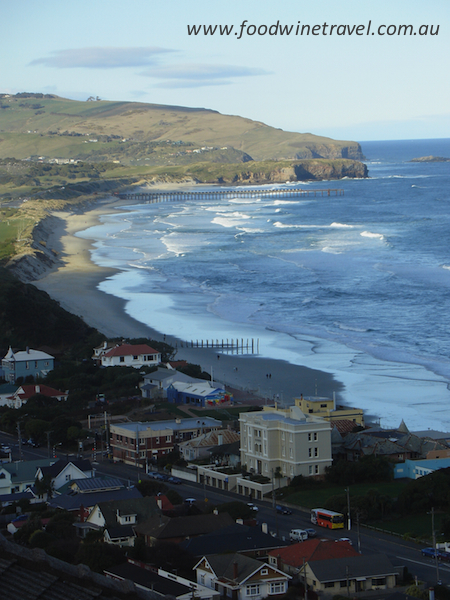 Some of the city's historic buildings have been transformed into visitor accommodation, providing a perfect opportunity to soak up the history of the area. In the old Wain's Hotel, the Mercure Hotel Dunedin has been renovated and restored to its Victorian elegance, complete with vintage lift. Yet its 50 rooms are beautifully appointed with a contemporary décor that doesn't look out of place against its heritage backdrop.
The Mercure Hotel has an excellent restaurant, Relish, with a menu focusing on fresh, local produce. It is one of a number of restaurants specializing in the wonderful regional produce. Others worth checking out include Plato Café, with a 1950s retro feel and an emphasis on seafood including mussels, scallops, octopus and the much-prized paua (abalone).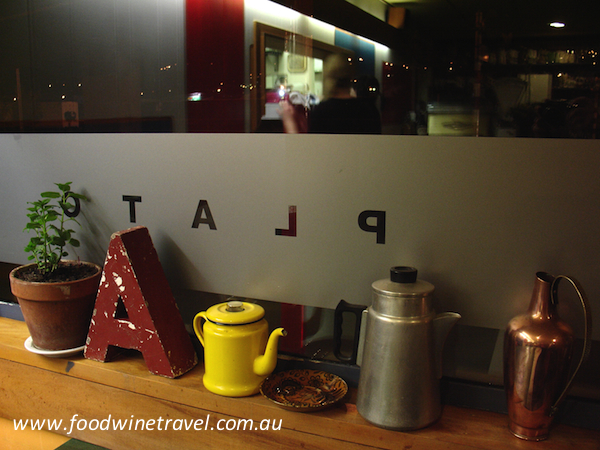 Bell Pepper Blues is a fine dining restaurant with superb dishes created by internationally recognised chef Michael Coughlin, while Fleurs Place in nearby Moeraki is a seafood restaurant with loads of ambience.
Hearty fare is on offer at Speight's Ale House Bar and Restaurant, located in the historic Speight's Brewery which has been brewing its famous ales on the same site since 1876. It's a great place to drink a toast to a city that has wonderful food and wine, history and natural attractions in spades.
Fact file:
Dunedin I-SITE Visitors Centre, 48 The Octagon, Dunedin Central,
Phone: +64 (0)3 474 3300, www.dunedinNZ.com
Mercure Hotel Dunedin, 310 Princes Street, Dunedin
Phone: +64 (0)3 4771145, www.mercuredunedin.co.nz
This story was originally published in Senior Traveller, August 2008.
© Christine Salins
Related post: Dunedin: Southern Delight.