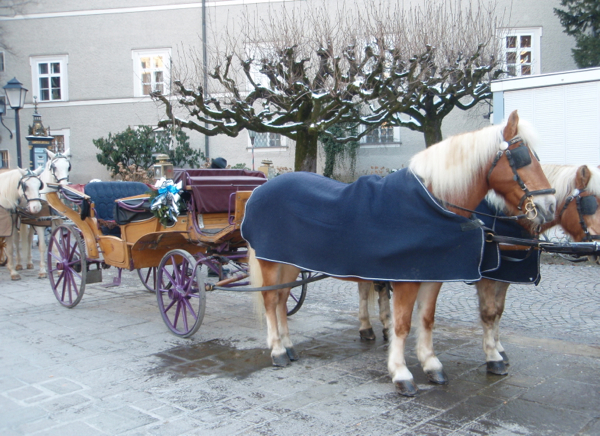 Nuremberg has Europe's oldest and largest Christmas market but there's a romantic, more personal one at the Thurn and Taxis Palace in Regensburg. I say that with some authority, having sailed the Danube from Nuremberg to Budapest on a Christmas Time Cruise, wallowing in one or two markets each day.
Some people, myself included, could never have too many markets, although I have to admit that by the end of the trip I was whipping through them at a cracking pace. Others might tire quickly of the dolls, angels and knick-knacks, even if they're happy to soak up the copious cups of Glűhwein.
The beauty of river-cruising is that you can do as little or as much as you like, peeling away from the walking tours if something takes your fancy, even staying on the ship if you can't be bothered venturing out.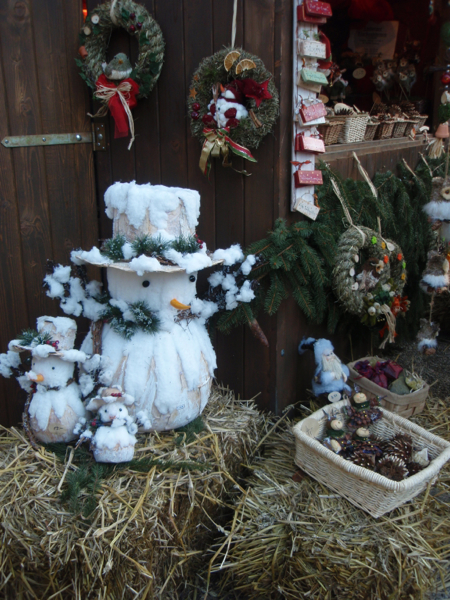 Ms Amadagio and Ms Amalegro, operated in a partnership between APT (Australian Pacific Touring) and Amadeus Waterways, are certainly comfortable enough for those who want to stay on board and enjoy the view through picture windows. The 75 cabins are well-appointed with ensuites and French balconies, there's a spacious lounge and bar and the restaurant serves exceptionally good food, with wine and softdrinks included.
The quality of the entertainment is also high, with folklore performances reflecting the landscape – thigh-slapping oompah music, classical performances, four former members of the Regensburg Cathedral Boys Choir singing Bavarian and Christmas songs, and gypsy violins in Budapest.
Europe has a special appeal at Christmas, especially when it is draped in snow, as it is for much of our trip. I'm travelling with my 13-year-old son who tires of the Christmas markets long before I do, but still declares it to be the best trip he has done. What's particularly fantastic is how so many of our fellow passengers, most of them American, engage him in conversation.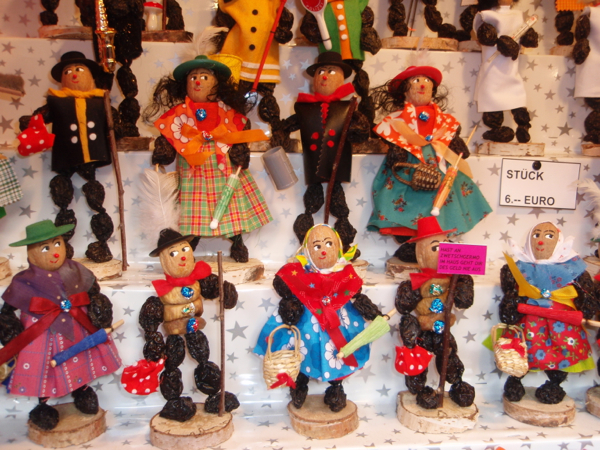 Boarding the ship in Nuremberg, we are surprised to find that we are on the Ms Amadagio, not the Ms Amalegro as we expected. Higher than usual water levels mean an optional coach tour to Salzburg has become a compulsory tour as we transfer from one ship to the other mid-way through the cruise. It means more packing and getting to know a new crew, although gregarious cruise director Maddy remains with us for the entire journey.
The expected fiddle isn't so bad. The baggage transfer is handled for us, we get a Salzburg tour for free that would normally cost extra, and the crew go out of their way to make things up to us, though a few passengers whinge about the Ms Amalegro not having the same ambience. You can't please everyone.
As for Ben and I, we're in the Christmas spirit and loving every minute of being able to explore historic cities and towns minus the summer crowds. Our tour of Nuremberg takes in the 900-year-old ramparts, the Imperial Castle, Hitler's rally grounds and the Justice Palace where the War Crimes Tribunal sat in 1946.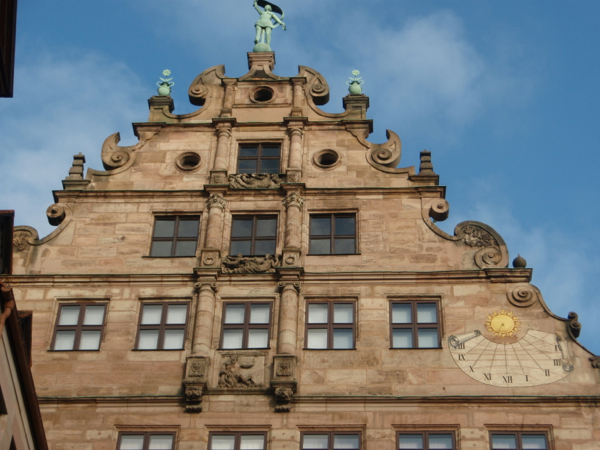 It's then time for some light relief at the Christmas market where nearly 200 stalls, festooned with red-and-white cloth, sell their bakery goods , sweets, and arts and crafts, including a local speciality, "Nuremberg Plum People",  figures made from prunes.
Next stop, Regensburg, is one of Germany's best preserved medieval cities. It has World Heritage listing and is simply a delight to walk around. The festive stalls adorned with fir branches in the Old Kornmarkt draw a huge crowd but it is the market at the Thurn and Taxis Palace that captivates me.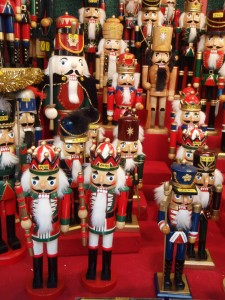 My son has given up and returned to the ship, leaving me free to linger in its warm embrace until after dark. I tour the palace, savour local culinary specialities and fuss over the exquisite crafts, some of them created on the spot. The stalls nestle amongst trees in the palace courtyard and grounds, where there are fires to warm one's hands and an old-fashioned carousel.
Salzburg is blessed with sunny skies and powdery snow,  perfect for wandering around cobbled streets with Mozart memorabilia and more Christmas treats, before the long coach tour to join the ship, with a break enroute to see the church where Maria married Captain Von Trapp in The Sound of Music.
Melk is also a picture as we explore its Benedictine Abbey, one of Europe's largest Baroque monasteries, before cruising on to Vienna for a fabulous performance of Mozart and Strauss waltzes by the Vienna Residence Orchestra (an optional extra).
It is bitterly cold in Vienna so the Christmas markets get only a cursory glance and Ben and I take refuge in the Hotel Sacher to celebrate my birthday with a slice of the legendary Sacher Torte. The pianist in the ship's lounge serenades me that night, and the crew deliver me a birthday cake with sparklers.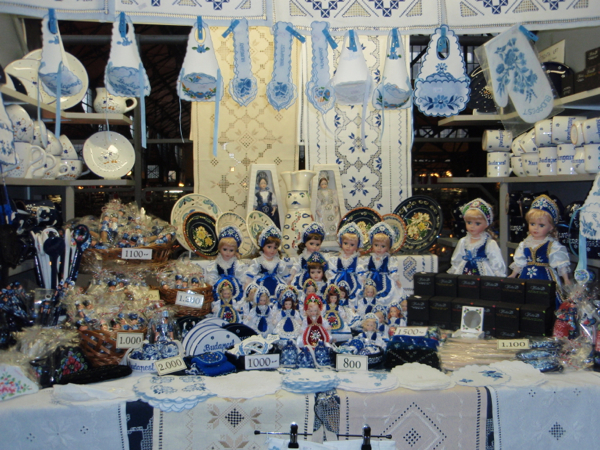 Sailing into Budapest on the final day is very special, despite the barely-improved weather. With its wide boulevards, splendid food market and historic Buda Castle and the Fisherman's Bastion looming high, it is easy to fall in love with this charming Baroque city.
In Budapest, they say the Danube is only blue when you're in love. It's a muddy brown but I'm in love. And it has a great Christmas market.
Fact file:
Inquiries: 1300 656 985, www.aptouring.com.au or see a travel agent.
© Christine Salins
This story was originally published in The Sunday Telegraph, August 17, 2008.
Related post: Accolade For River Cruise Dining; Châteaux, Rivers & Wine; Rhine River Dreaming.