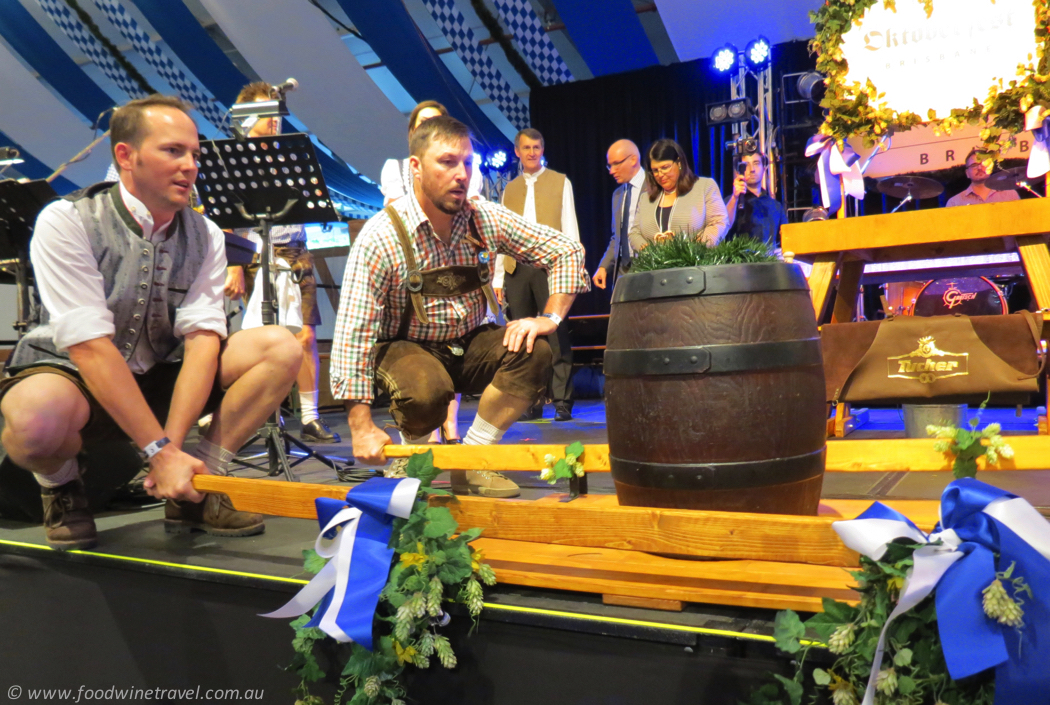 Australia's largest German festival, Oktoberfest, has once again transformed the Brisbane Showgrounds into a mini Bavaria. The event, said to be the 10th biggest Oktoberfest in the world, is on this weekend and next weekend.
2016 is a significant year for German beer because it's the 500-year anniversary of Das Bayerische Reinheitsgebot, the Bavarian Purity Law that defined water, malt, hops and yeast as the only ingredients allowed in brewing German beer.
Embracing our inner German – and still in the spirit of our trip to Germany a few months ago – we accepted an invitation to Anzapfen, the festival's opening ceremony. If you haven't heard about Anzapfen, it's a tradition that's been celebrated at Oktoberfest in Munich for a century, with the city's Lord Mayor tapping the first keg of beer and offering the first stein of beer to the Head of State, announcing "O'zapft is" ("It is tapped").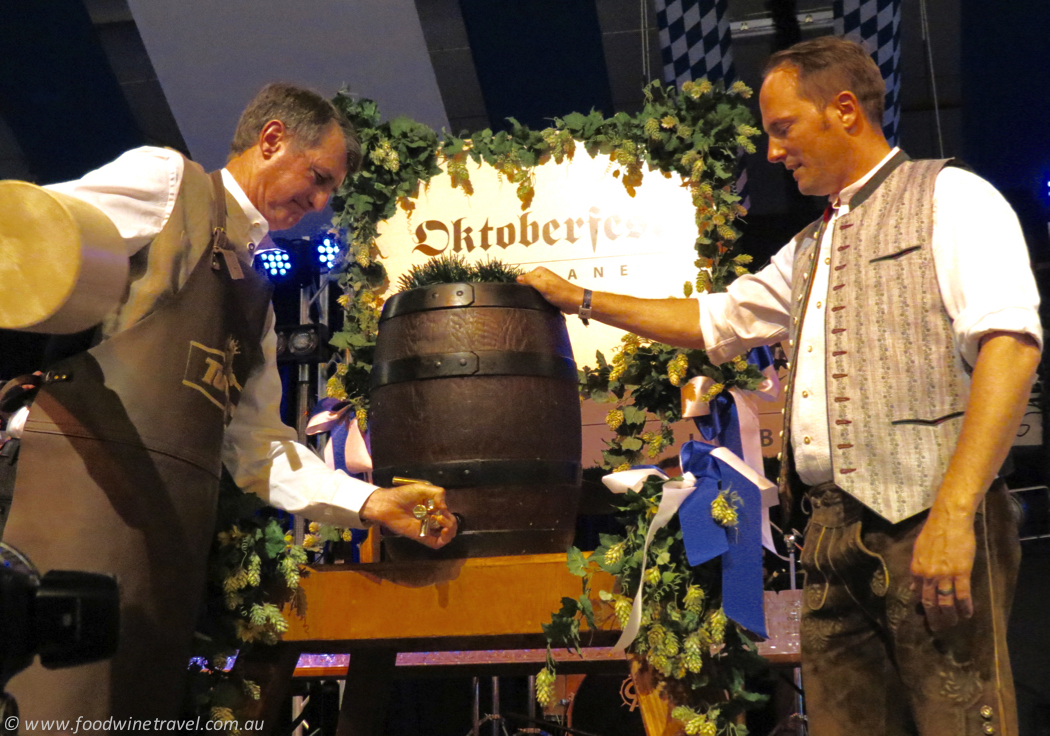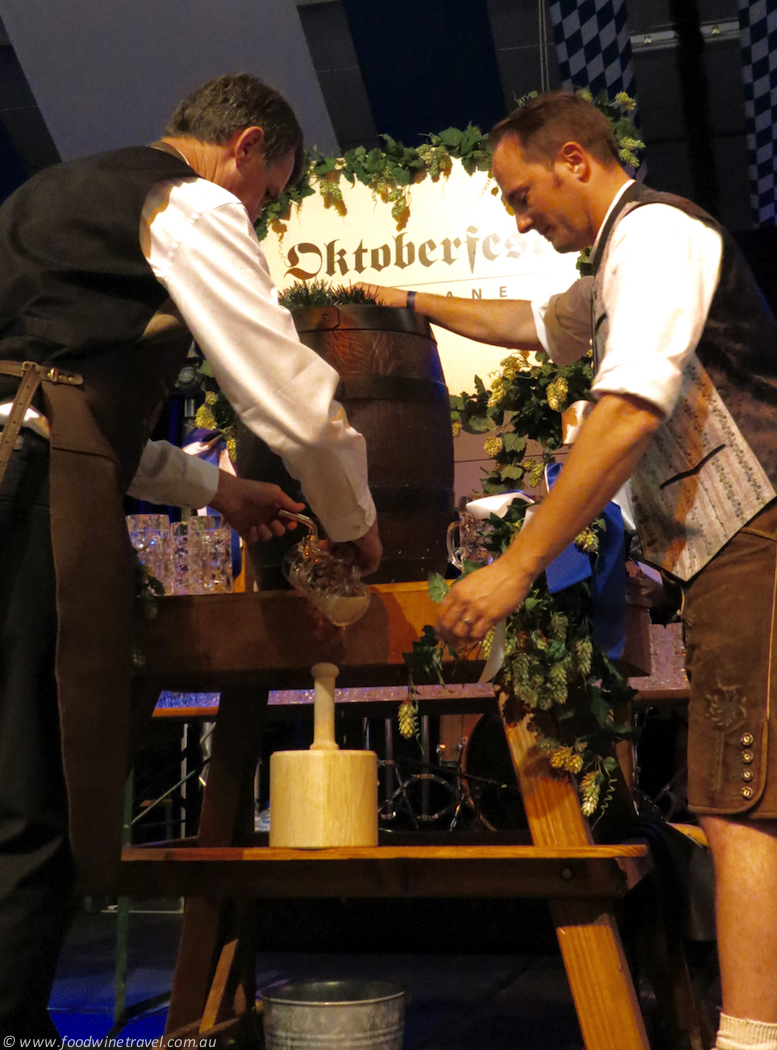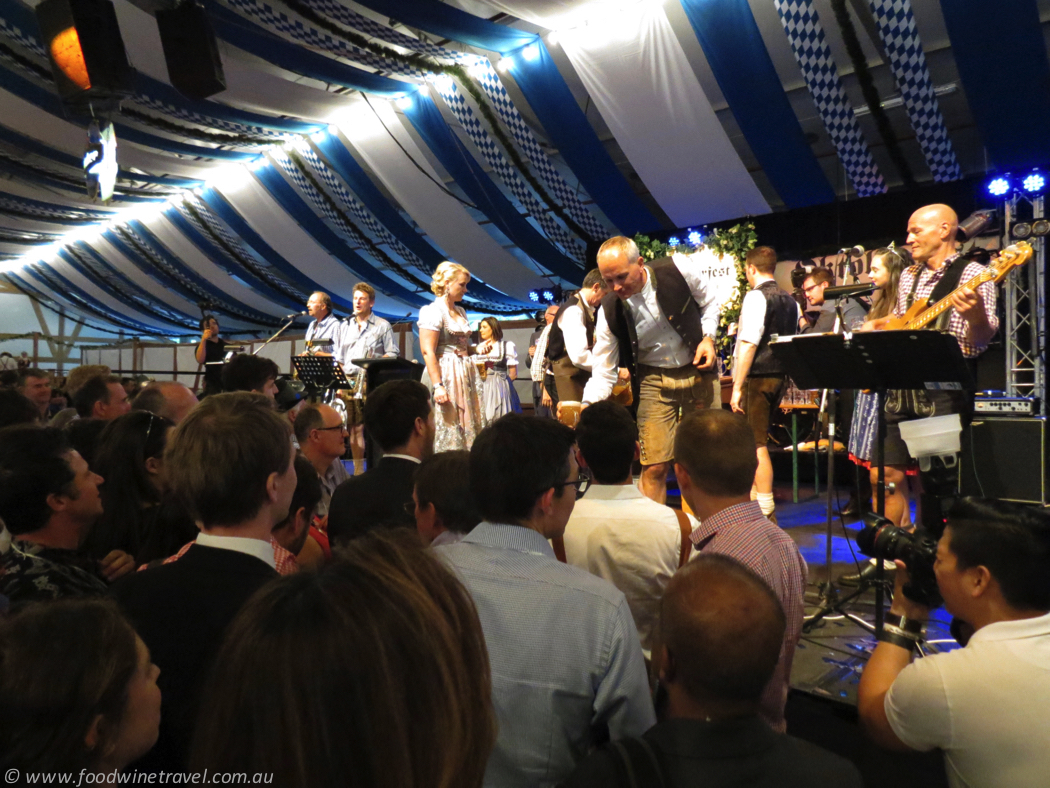 Brisbane Lord Mayor Graham Quirk had the honour of tapping the keg at yesterday's event and there was much jostling for steins from the first keg after the dignitaries had got theirs. It's a huge amount of fun and no-one's allowed to buy any beer until after this ceremonious event.
Bavarian oompah band, Münchner Buam, entertained the crowd, as they have done in previous years, and they'll be playing regularly throughout the festival. There'll be plenty more entertainment, specially brewed beers, the usual line-up of German specialities including pretzels, schintzels and pork knuckles, and rides and entertainment for the kids.
So don your dirndl or your lederhosen – if it takes your fancy (you'll be in good company) – and pop on over to the Showgrounds for your German fix. You'll be pleased you did.
If you go
What? Oktoberfest Brisbane
Where? Brisbane Showgrounds
When? October 7-9 and 14-16, 2016
Cost? Various prices for gate tickets, depending on the day. Food and beverages extra.
New this year is the Smart Wristband, the only way you will be able to buy beverages, Oktoberfest Brisbane merchandise, and rides. You can get the wristband at the gate or set it up before you go.
Information: oktoberfestbrisbane.com.au