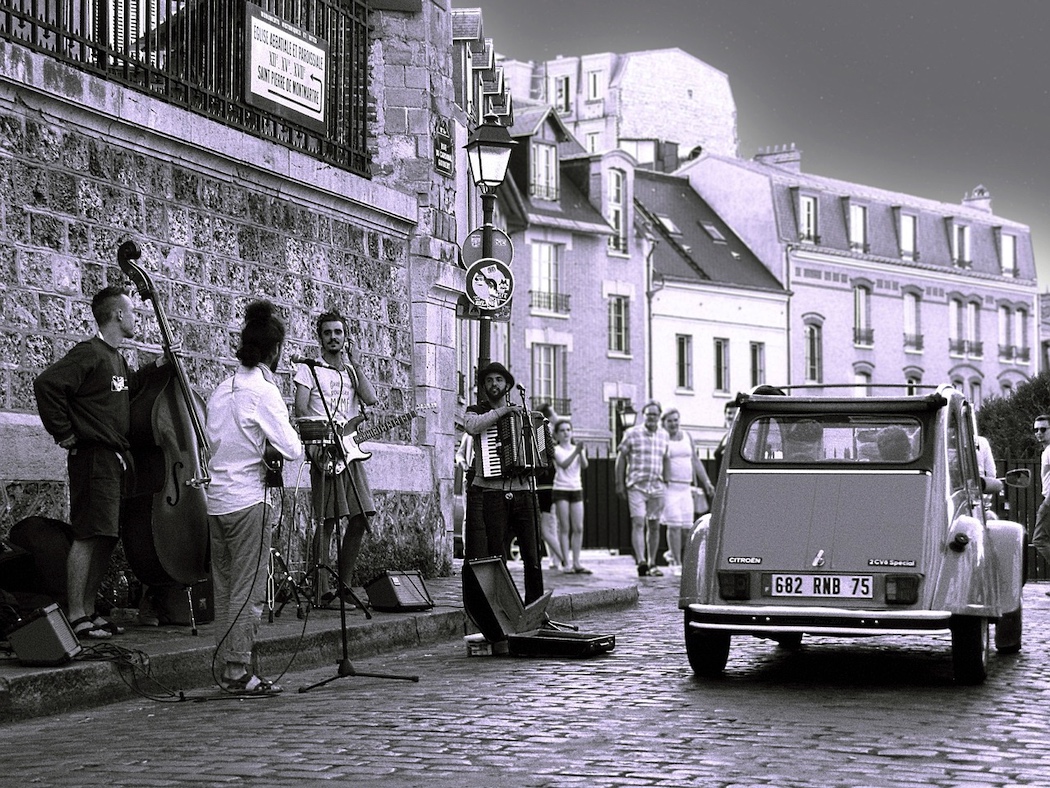 Everywhere I travel, I seek out jazz clubs. Not surprisingly, they are everywhere. I've been to jazz clubs in Hanoi, Tirana, Istanbul, and most major cities around the world. It got me thinking that everyone speaks jazz, everyone has the music in their veins, everyone has the rhythm in their blood. But it's more than that. Jazz is only one form of music and there's more to the story.
The Cat Empire song, How to Explain, is about the effect that music has on us. It features lines such as:
"…… And what is more the thing that sings us
Is the thing that makes us roar……….
…… And these simple chords
That say: music is the language of us all"
What The Cat Empire (one of my all-time favourite bands) is getting at here is that everyone shares an innate musicality and it's no surprise that everywhere you go around the world there is music. But even before The Cat Empire hit the stage, American poet Henry Wadsworth Longfellow famously wrote that "music is the universal language of mankind".
While music is present in all cultures, it is the variety and form of the music that makes those cultures different and unique and tells their stories. I would suggest that the universality of music also has to do with how it can change the way we act, feel, and think. Music contributes to our well-being by elevating our mood, reducing our stress, and helping us relax. It can be an important part of our mental health as well as our cultural identity.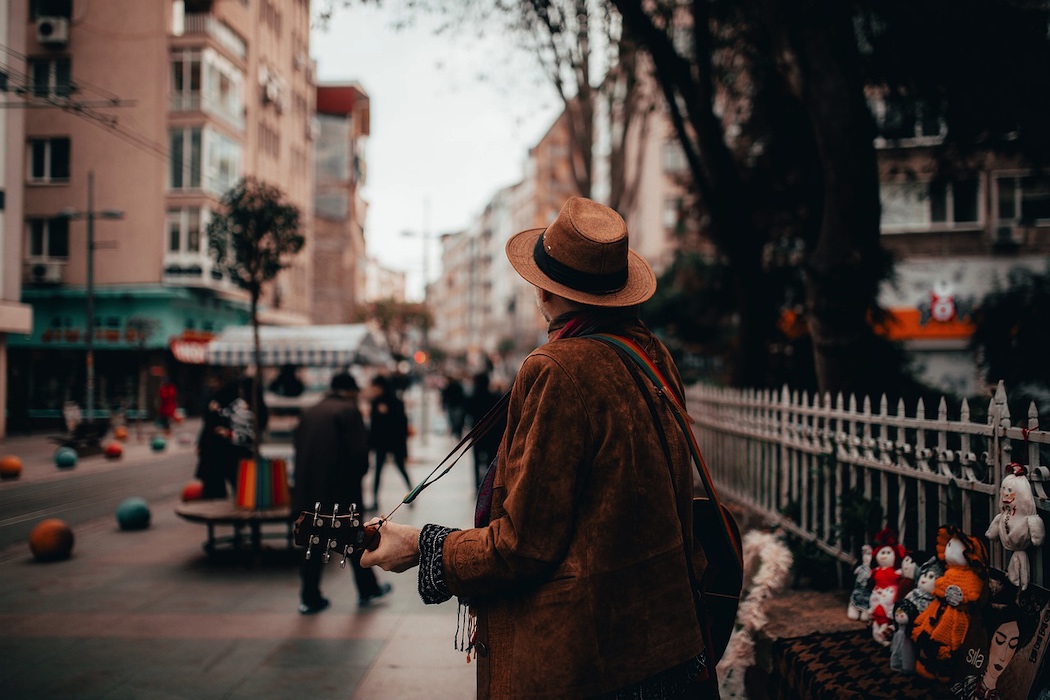 In our travels around the world, we've enjoyed seeking out and collecting the music of the countries we've visited — Celtic music in Ireland, Fado music in Portugal, Blues and Jazz in America, Rebetiko music in Greece and Salsa in Latin American and Cuba. Music is often what defines a country or culture and becomes part of your memory and feeling about a place long after you've left.
In many countries, the use of unique or specific instruments also defines the music, how it's played and its cultural significance. For example, in Portugal the main instrument in Fado music is the Portuguese guitar. When visiting Portugal, I'd recommend checking out one of the Fado clubs, such as Clube de Fado or Adega Machado in Lisbon, and picking up a CD by the legendary Amália Rodrigues or the modern day Fado exponent, Mariza.
There are songs that follow you all around the world and which seem to be played in the most unlikely places. Over the Rainbow, sung by the late Hawaiian singer/songwriter Israel ('Iz') Kamakawiwoʻole, is one such song. Often coupled as a medley with What A Wonderful World, we've heard it in all sorts of settings from pizza restaurants in Italy and cruise ships in the Caribbean, to railways stations in Spain, wineries in New Zealand, and hotel lobbies everywhere.
Check him out on YouTube and tell me if you haven't heard this song in the background some time in some place around the world, not to mention various movies and TV shows.
There are also times when songs follow you on particular trips. In Cuba in 2018, we were continually serenaded with Quizás, Quizás, Quizás or in English Perhaps, Perhaps, Perhaps. It was written by Cuban songwriter Osvaldo Farrés in 1947 and the English version was first recorded by Desi Arnez of I Love Lucy fame a year later. It has since been recorded by numerous artists and used in many films and TV shows. The English version I like the best is the one by Doris Day. On an historic walking tour in Havana, our guide pointed out the Inglaterra Hotel and told us that at night they had the best Salsa music in town. He was not wrong and that night while enjoying the $3 Mojitos we rocked along to Moraima Y SU Sandunga, an all-female Salsa band whose repertoire of course included Quizás, Quizás, Quizás. Needless to say, I bought their CD.     
Not long after that, we were strolling down the street in Trinidad in central Cuba, past brightly coloured colonial buildings in this UNESCO World Heritage site, when a busker outside one of the bars looked at me and as if on cue started playing Quizás, Quizás, Quizás. I'm not one to believe in conspiracies, even musical conspiracies, but this was freaky. Not far from there, in another bar in Trinidad, I bought another CD from a band called Rey Fabre y el Son de Primera and guess what they were playing?
We had previously been in Miami and stayed in Little Havana, which in my view is the place to stay in Miami. Just up from Domino Park on Calle Ocho and diagonally across from Ball & Chain (another great bar and music venue) is La Taverna Calle 8, where we ate several times and where the resident band always included Quizás, Quizás, Quizás in their sets. In fact, Calle Ocho has its own music festival every year. Little Havana might be the other side of the political divide but the music is the same. It is universal and always seems to fit the setting no matter where you are.
As well as understanding and experiencing a place or culture, music might also be the reason for our tourist adventures. I'd suggest that if you want to explore the music, history and ethos of American Blues music you can do no better than use a fabulous guidebook by Justin and Melissa Gage – Memphis & the Delta Blues Trail. It will not only help you plan a trip down the Blues Trail but also lead you to some of the best music venues, museums and historic locations.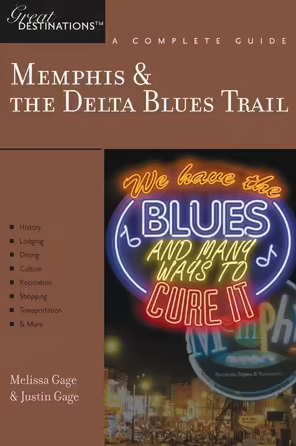 Apart from the Blues Trail, there are so many music museums in America it just ain't funny – everything from Motown, to Country, to Pop to Jazz. When visiting the excellent Hank Williams Museum in Montgomery, Alabama, I was amazed to discover how many people were visiting from all over the world – some dressed in rockabilly outfits especially for the occasion.
Music festivals, concerts and clubs are often our specific destinations around the world — no matter what language the locals are speaking — because we all move to a universal rhythm. Regardless of where you go in the world, you can always take the music home and keep the experience alive.
---
If you enjoyed this story, you might also enjoy our story, Hard Rain in Portugal.
Check out this interesting story online about how music can improve your mental health.