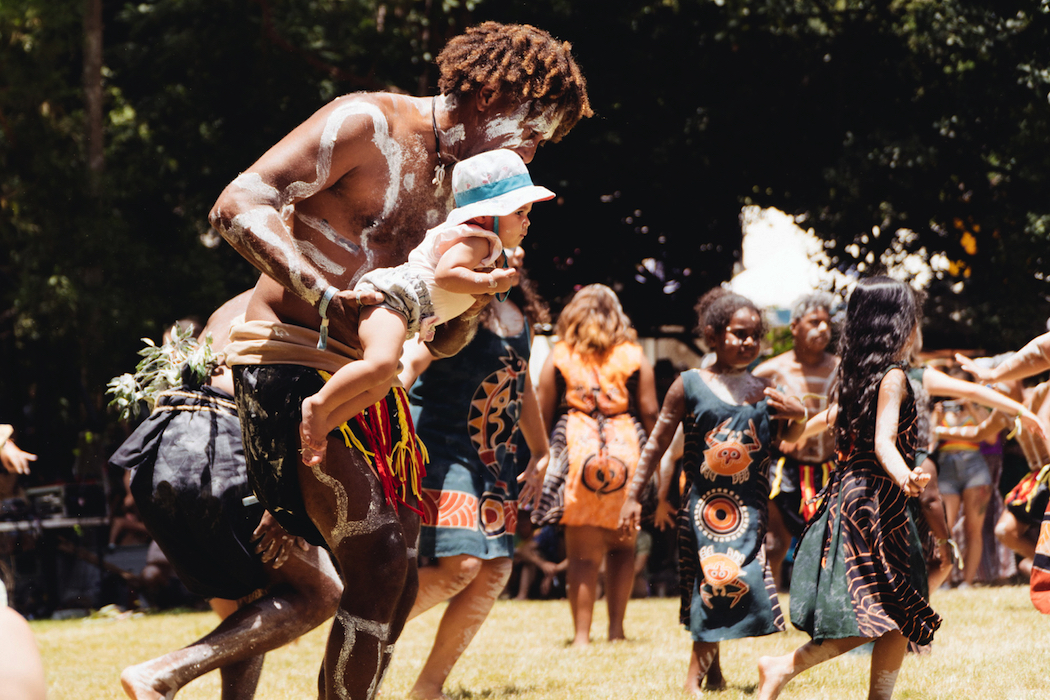 There is always a major Indigenous involvement and focus at the Woodford Folk Festival and this year was no exception. With a diverse range of performers from Emily Wurramara, Dan Sultan and Xavier Rudd to William Barton, the Stiff Gins and the Black Rock Band, Woodford is a showcase for Indigenous talent. There are always many of our well-known favourites but I love the surprise of artists that I haven't seen before and who simply astound. This year the stories of two inspirational Aboriginal people, past and present, were brought to life through superb performances in the Talking Circle pavilion. The production element of both these performances was world-class and for me they were moving and memorable. There are many highlights at Woodford but these were two of the best.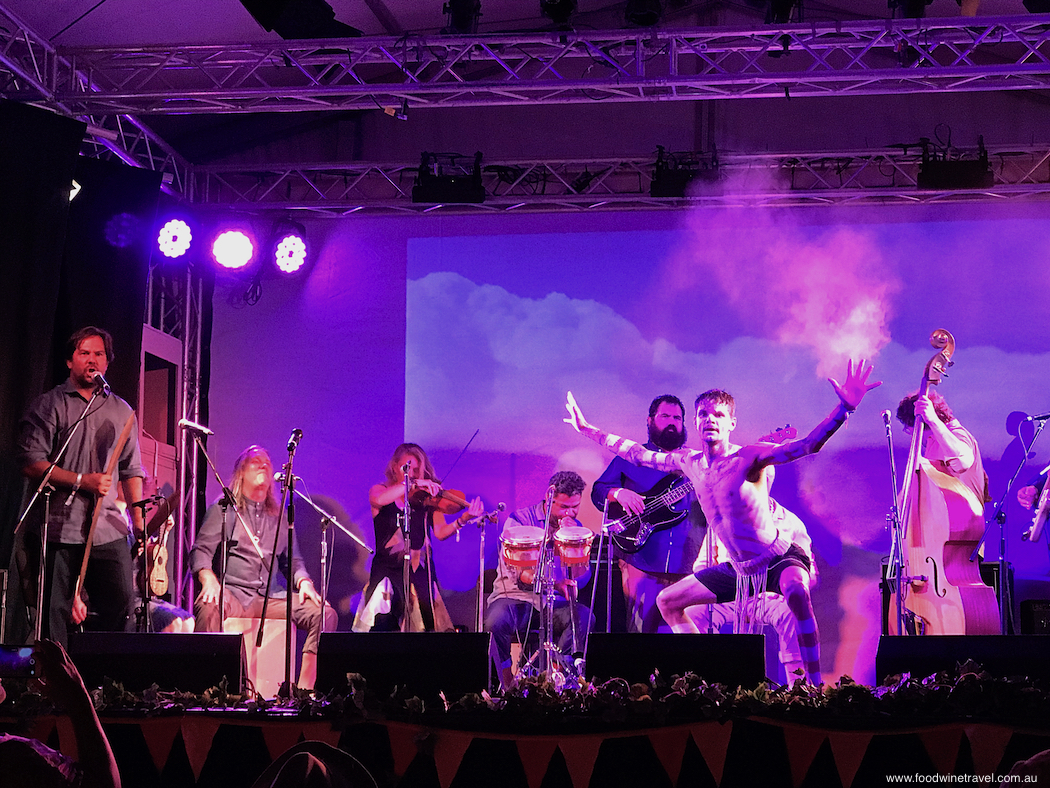 The Spirit of Churaki
Did you know that the first lifesaver on Australian beaches was a Goodjingburra man called Churaki? This remarkable Aboriginal man is hardly known or heard of in our country but thanks to Bleached Arts and Banaam, his story is being told through song, dance and audio-visual presentation, featuring a highly talented ensemble of performers. The Spirit of Churaki was first performed for the Commonwealth Games on the Gold Coast in 2018 and its presentation at Woodford was a special moment in front of an audience that was totally mesmerised.
As a saltwater man, Churaki was a strong swimmer and had an innate knowledge and understanding of the surf. His country was the Gold Coast and the beaches of northern New South Wales. With a deep connection to country and a sense of responsibility for anyone visiting his country, he patrolled the beaches and rescued anyone in difficulties. In 1911 he received a special commendation from the Royal Humane Society for his heroic rescues, inspiring the creation of the first surf life saving club. The performance of The Spirit of Churaki at Woodford symbolises the values of respect, consideration and connection that are common to Aboriginal people and are also part of the spirit of Woodford itself.
Musical direction is by Brian Ritchie (Violent Femmes) who is also featured in the performance along with the masterful talents of the Slabb family (Kyle, Josh, Jarulah and Kaleb) together with musicians Colin Usher, Fred Leone, Greg Sheehan, Leah Flannagan, Sam Pankhurst, Vironique Serret and dancer Darren Compton. They describe it as 'a sound that rides the perfect wave between the ancient sounds of Aboriginal language, rocking surf tunes, laid back oceanic beats and beautiful ballads, all united in the spirit of surf'. That description wraps it up nicely but it hardly does justice to the unique live experience.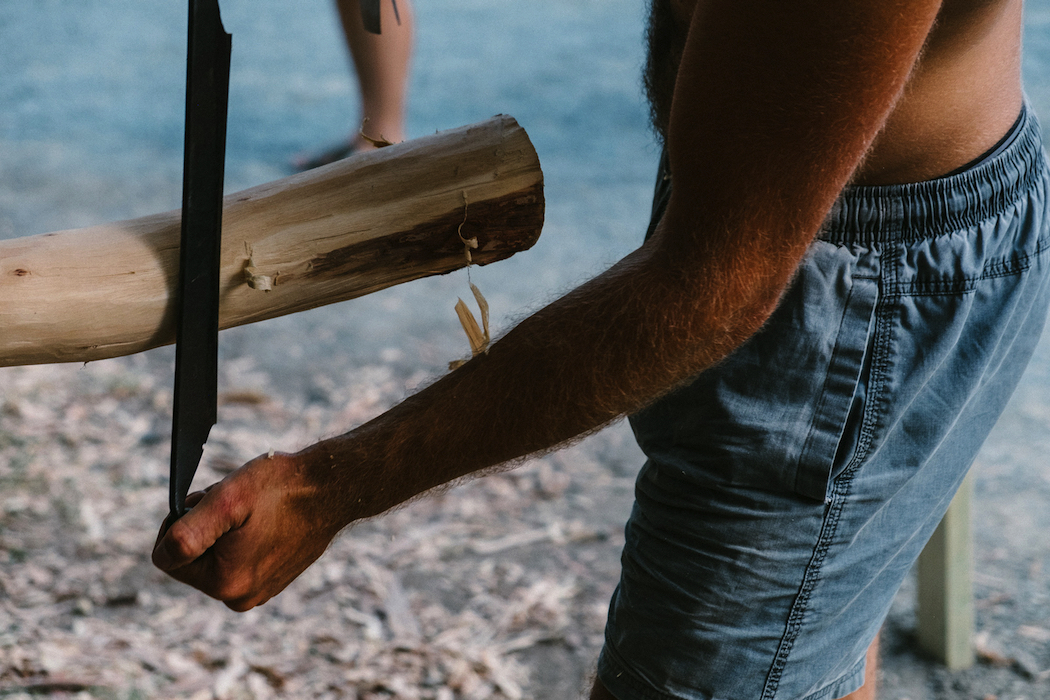 Bukal
I have had the privilege of visiting the Yarrabah community in northern Queensland and find it hard to believe that anyone would want to leave this idyllic place. But Henrietta Marrie (nee Fourmile) not only left Yarrabah but also left a mark on the world itself in a way that many people can only wonder at. She is a Yidinji woman who, like Churaki, many people may not have heard of, but who deserves the recognition of every Australian. The Jute Theatre Company has developed a performance that tells her story starting in Yarrabah and going all the way to being the first Aboriginal Australian to be appointed to a full-time professional position with the United Nations.
She is also known as Bukal, the spirit name that her grandfather gave her, which refers to the black lawyer vine that, like Henrietta herself, finds a way around every obstacle. She is a social justice warrior who has fought for the cultural rights of indigenous people both in Australia and internationally. In 2018 she was honoured by the Queensland Government as well as being made a Member of the Order of Australia by the Federal Government.
From her grandfather's experience of having his headdress, necklace and shield taken away for 'anthropological study', Bukal has been a tireless campaigner for the property rights of indigenous peoples and this is one of the main themes of the Jute Theatre Company performance. She has also written extensively about this form of 'scientific colonialism' and the meaning of biodiversity for indigenous people and she is currently an associate Professor at the Central Queensland University. Written by Andrea James with Henrietta Marrie, Bukal is the story of a courageous and determined woman.
Bukal was performed at Woodford by three very talented indigenous actors, Maurial Spearim, Alexis West and Taeg Twist, utilising a minimal but very cleverly devised set and with each actor portraying different aspects of the Bukal personality as well as other characters. They are expressive and powerful performances which are testament to the depth of Indigenous talent in the arts in Australia today. At the conclusion of this extraordinary story they were joined on stage by Bukal herself, bringing every member of the audience to their feet.
Both The Spirit of Churaki and Bukal are inspirational and remarkable stories that celebrate the achievements of Indigenous Australians from whom we can learn and gain a greater understanding of the oldest living culture on earth. Woodford remains a place where that culture finds expression and where we have a chance to connect with it.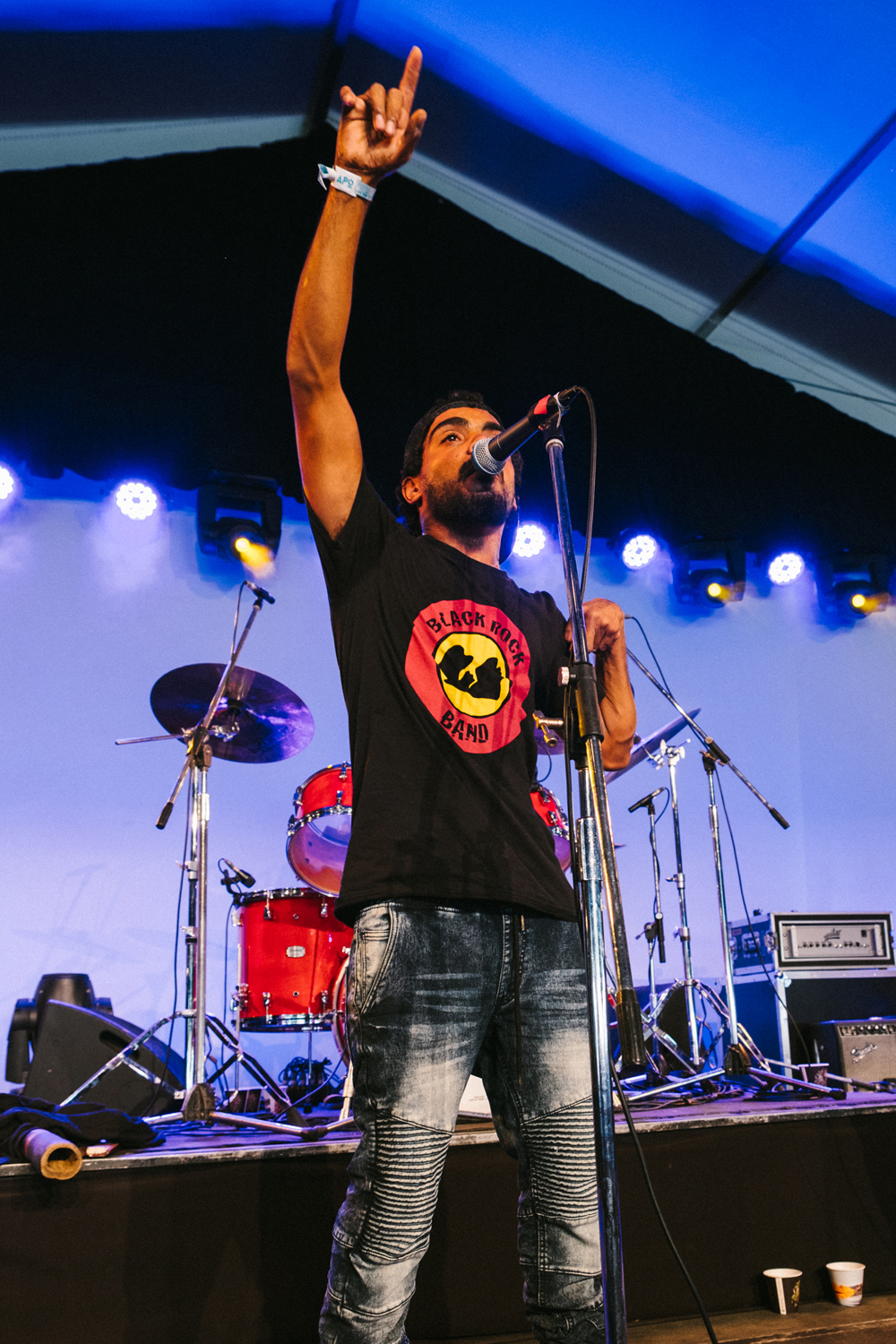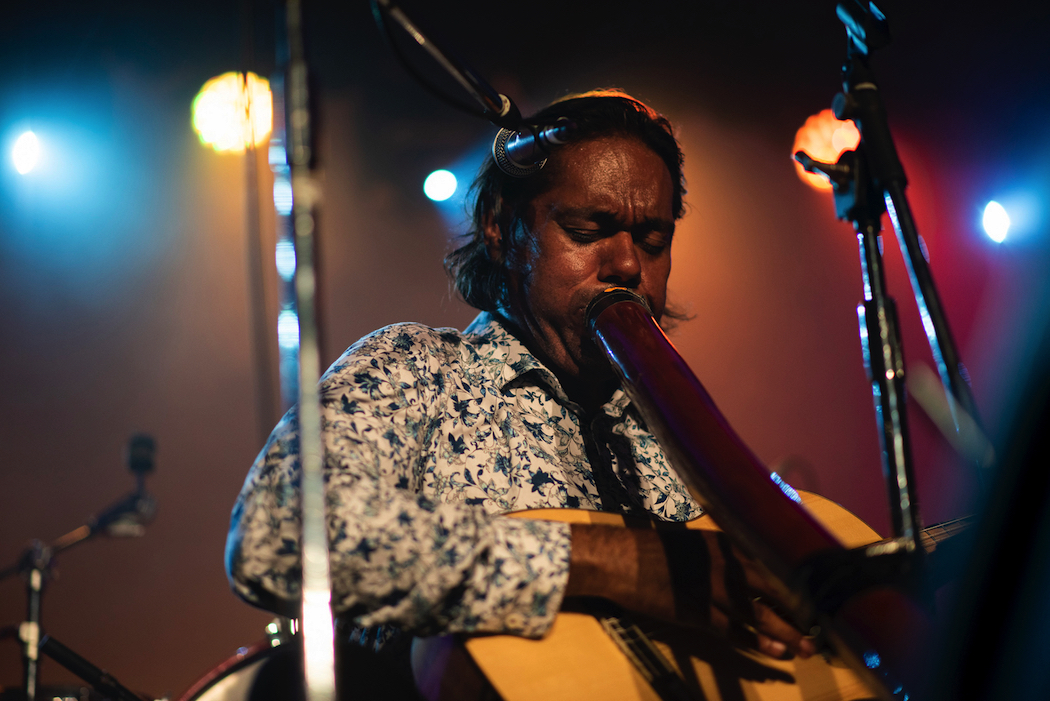 All photos except The Spirit of Churaki were supplied by the Woodford Folk Festival.