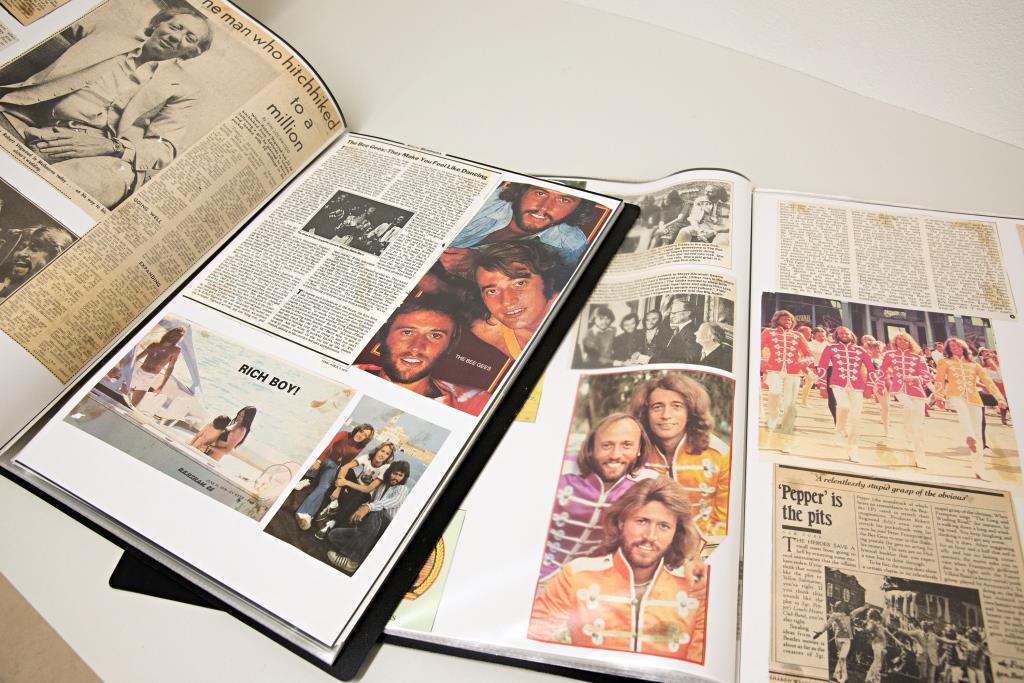 The State Library of Queensland has acquired what is thought to be Australia's most comprehensive collection of Bee Gees albums and memorabilia. Thanks to a generous donation from a private collector in Melbourne, more than 370 items have come to Queensland, the place where the Bee Gees began their journey to international fame.
The collection includes all three Bee Gees Australian releases, scrap books, merchandise and every Australian album cover of Barry Gibb's 1963–67 songs (bar three records), as well as a hand-taped song Barry wrote but never recorded from the same period.
State Librarian and CEO Sonia Cooper said the Library was thrilled to have received the items through the efforts of the Queensland Library Foundation.
"This collection will prove an invaluable resource for music historians, researchers and fans alike," she said. "State Library's music collection is one of our fastest growing reference sections and this acquisition will greatly enhance the library's content of Queensland music which has influenced the local, national and international music scenes."
Queensland is where it all started for the Bee Gees, with the Gibb brothers signing their first music contract on the kitchen table of their Redcliffe home and playing their first gig, in 1958, at the Redcliffe Speedway.
"The Bee Gees have a remarkable connection to Queensland, so it's very exciting to receive these artefacts — reflective of an extraordinary Queensland story — to preserve for future generations and share with Queenslanders today."
A special event was held at the Library on September 1 to celebrate the acquisition. Although the sole remaining Bee Gee, Barry Gibb, wasn't present, it was a noteworthy day for the Gibb family – it was the anniversary of the day they arrived in Australia from the UK, the 50th anniversary of the release of the Spicks and Specks album and Barry Gibb's 70th birthday.
State Library of Queensland
Cultural Precinct, South Bank
Brisbane Qld
Australia
www.slq.qld.gov.au
You might also be interested in our story on how Redcliffe is honouring its association with the Bee Gees.