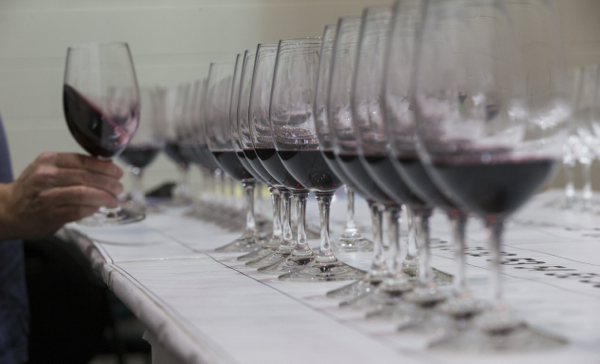 If you want to know what wines to look out for from the last two vintages, here's a tip: Pinot Noir and Shiraz are the star performers, according to judges at the National Wine Show.
The show is considered the pinnacle of Australian wine shows because entries in the premium and single vineyard classes have to have won a medal in another major show. The winners were announced in Canberra during the week, and for only the second time in the show's history, a Pinot Noir won the top gong.  We'll get to the winners shortly.
Chair of the judging panel, McWilliam's chief winemaker Jim Chatto, was effusive in his praise for the show entries. "The 2012 and 2013 were great vintages in so many regions – we have been extremely lucky," he said. "The Shiraz class was remarkable – of the 250 wines tasted we awarded a pretty incredible 23 gold medals from no less than 14 regions. Great stuff."
The champion: Yabby Lake Pinot Noir
I've long had a soft spot for Yabby Lake Pinot so it's great to see this Mornington Peninsula producer taking out Champion Wine of the Show for its 2013 Yabby Lake Block 2 Pinot Noir. It also won best dry red table wine, best single vineyard dry red and best Pinot Noir.
Another Mornington Peninsula winery, Paringa Estate, won a new award, red wine of provenance, intended to recognize not just a single vintage but a wine that has performed brilliantly over many years. Its 2002, 2008 and 2013 Pinot Noir beat two stellar Margaret River cabernet blends in the trophy taste-off – Xanadu Cabernet Sauvignon and Houghton Jack Mann.
The White Wine of Provenance award went to Peter Lehmann Wigan Riesling for its 2004, 2006 and 2014 vintages, beating two different single vineyard Tyrrell's Semillons for the prize.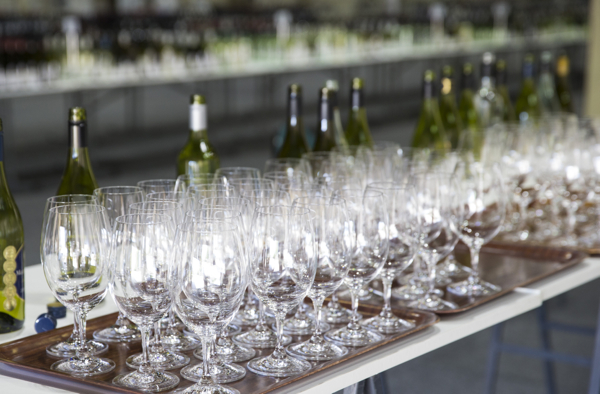 The chair's pick: Lerida Estate Shiraz Viognier
As a long-time admirer of Lerida Estate, it was pleasing to see it take out the Chair of Judges Award for its 2013 Lake George Shiraz Viognier.
The Canberra District has established an enviable reputation for Shiraz Viognier and this one from Lerida has won a string of medals over the years. Among other awards, the 2006 vintage was champion wine of the 2007 Canberra Regional Wine Show and the 2009 won a trophy at London's 2012 International Wine Challenge.
At 700 metres above sea level, Lerida Estate's Lake George vineyard is actually marginal for Shiraz. But owner Jim Lumbers said, "Thankfully, 2013, like 2008 and 2009, was slightly warmer than average at Lake George, and, proving the truth of the French saying, 'Greatness is found on the boundary of the possible', allowed us to make an exceptional wine. In cooler, wet years, like 2011, we struggle to produce this level of quality."
The 2013 Lerida Estate Shiraz Viognier will be released in mid-2015 and I'm looking forward to trying it.
Have you tried this Aldi wine?
As a footnote, it's interesting that Aldi won Best Value Red Wine for its 2013 The Tudor Shiraz. Have you tried it? Let me know what you think.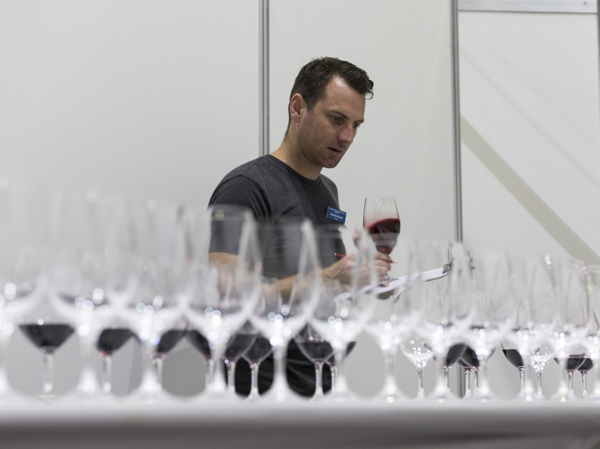 Here's the full list of 2014 trophy winners:
Best Value White Wine: d'Arenberg 2014 The Dry Dam Riesling
Best Riesling: Peter Lehmann Wines 2009 Wigan Riesling
Best Semillon: Australian Vintage Ltd 2007 McGuigan Bin 9000 Semillon
Best Chardonnay: De Bortoli Wines 2012 Yarra Valley Section A5 Chardonnay
Best Dry White Other Varieties: Bay of Fires 2014 Pinot Gris
Best Single Vineyard Dry White: Xanadu Wines 2012 Stevens Road Chardonnay
Best Sweet White Table Wine: DiGiorgio Family Wines 2011 Lucindale Botrytis Semillon
Best Sparkling White or Pink: Domaine Chandon 2010 Blanc de Blancs
Best Value Red Wine: Aldi Stores 2013 The Tudor Shiraz
Best Rosé: Shingleback 2014 Haycutters Salmon Rosé
Best Pinot Noir: Yabby Lake 2013 Block 2 Pinot Noir
Best Shiraz: Leura Park Estate 2013 Shiraz
Best Cabernet Sauvignon: Xanadu Wines 2011 DJL Cabernet Sauvignon
Best Blended Dry Red: Brookland Valley 2012 Cabernet Merlot
Best Dry Red Other Varieties: West Cape Howe Wines 2013 Tempranillo
Best Single Vineyard Dry Red: Yabby Lake 2013 Block 2 Pinot Noir
International Judge's Award: Brown Brothers Milawa Vineyard 2014 Devil's Corner Riesling
Chair of Judge's Award: Lerida Estate 2013 Lake George Shiraz Viognier
Best Fortified Wine: Grant Burge Wines 20 Year Old Tawny
Best Dry White Table Wine: De Bortoli Wines 2012 Yarra Valley Section A5 Chardonnay
Best Dry Red Table Wine: Yabby Lake 2013 Block 2 Pinot Noir
Best White Wine of Provenance: Peter Lehmann Wines 2014, 2006, 2004 Wigan Riesling
Best Red Wine of Provenance: Paringa Estate Winery 2013, 2008, 2002 Estate Pinot Noir
 Champion Wine of the Show: Yabby Lake 2013 Block 2 Pinot Noir
Images supplied by Liquid Ideas.