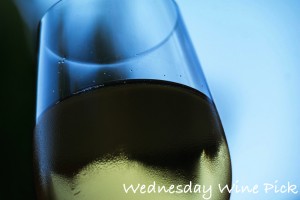 Lark Hill 2014 Mr V, $35
I once won a wine options game for accurately identifying a Marsanne, Rousanne Viognier blend (not Lark Hill's). I do happen to be a fan of this blend, which I think is a lot more interesting than the Semillon Sauvignon Blanc blends that a lot of Aussies are quaffing. Lark Hill is one of Canberra's leading producers – they make exceptionally good wines and their attention to detail is extraordinary, as they grow everything biodynamically.
These three varieties are grown in the northern Rhône region of France and they do well in Canberra with its warm days and cool nights. All three components were wild fermented so the wine is a little bit funky/savoury. The Marsanne underpins it with richness and body, while the Roussanne adds some lively citrus and herbal notes, and the Viognier gives it real oomph with floral and passionfruit notes. Mr V definitely demands to be noticed.