I'm fortunate to have visited some of the world's most romantic destinations so here, in recognition of Valentine's Day, are my Top 10 picks.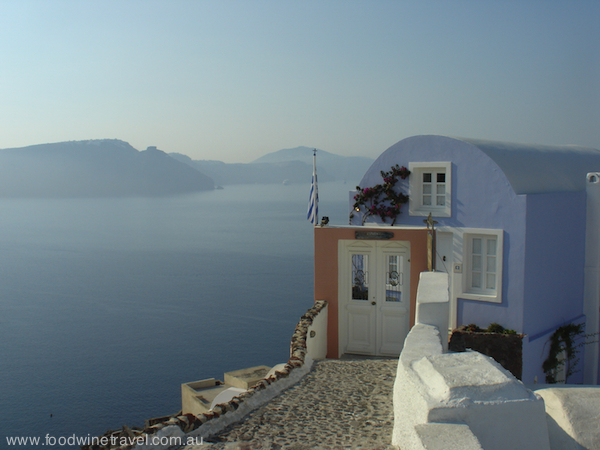 Santorini, Greece.
Drop-dead gorgeous … that's the only way to describe this most beautiful of Greek islands.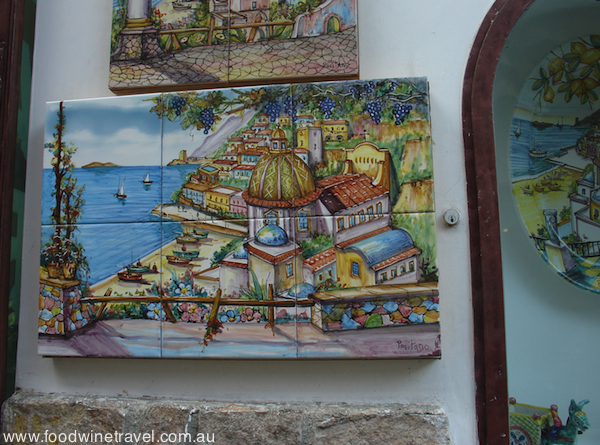 Positano, Italy.
Long before she wrote her book, My Amalfi Coast, I envied Amanda Tabberer for scooting off to Italy and settling down with a bloke in Positano. A couple of years ago, I finally got to see what all the fuss was about – and yes, Positano is very charming (but my heart was already taken).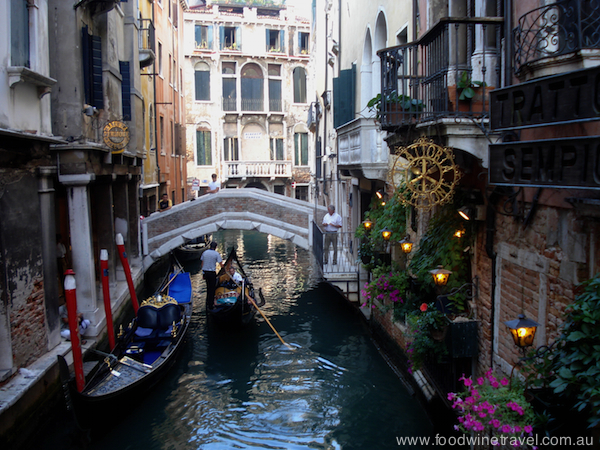 Venice, Italy.
Another one in Italy but it wouldn't be a list of Top 10 Romantic Destinations without Venice, would it?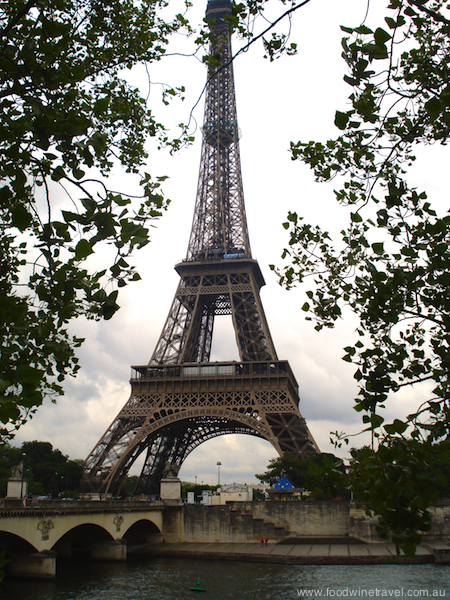 Paris, France.
Paris … city of love … city for lovers … beautiful at any time of year, the perfect place for tête-à-tête and a great city for jazz (which sure makes it sexy).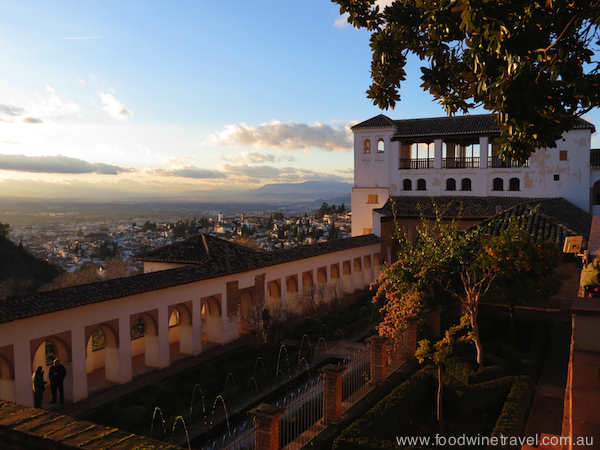 Granada, Spain.
When my love and I first got together, we talked about the places we dreamed of visiting and the Alhambra in Granada was top of our list. Last month we went there. In the midst of two weeks of rain, the clouds parted, the sun shone and all was good with the world.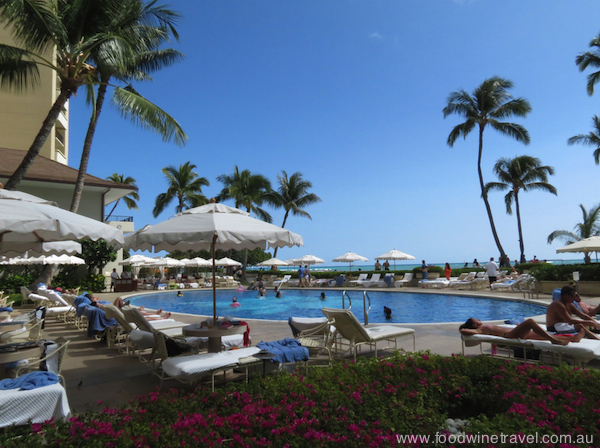 Oahu, Hawaii.
I've been to Hawaii a couple of times and although I've never managed to get off the main island, the combination of sun, surf and cocktails is intoxicating – not to mention strolling in Waikiki and listening to Iz's medley of Somewhere Over The Rainbow/What A Wonderful World playing everywhere.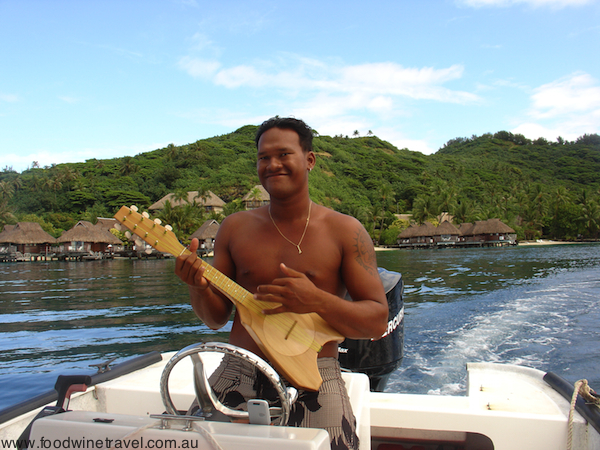 Bora Bora, Tahiti.
There are few places in the world where the water is as blue as it is in Bora Bora. And it's not everywhere that you get to be serenaded by a gorgeous bloke, all in a day's work.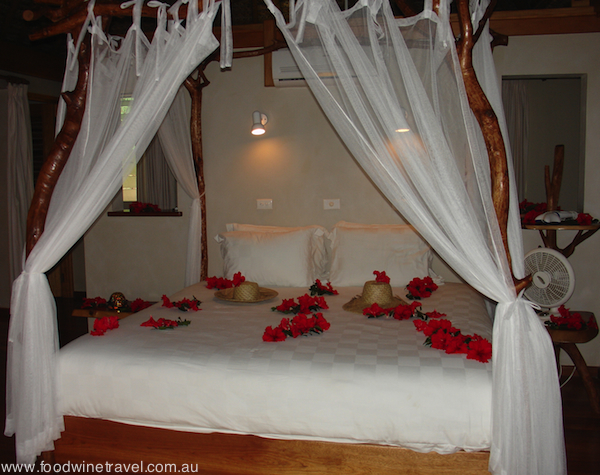 Turtle Island, Fiji.
Couples only, über-luxurious private burés and lovely friendly staff who know when to help and when to give you privacy. One day we were taken by boat to our own private beach and left there with lobster and a bottle of Champagne for a few hours. Heaven.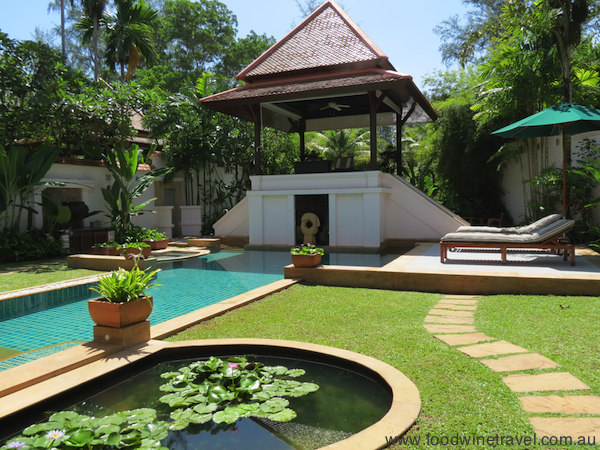 Banyan Tree Spa Sanctuary @ Laguna Phuket, Thailand.
I have to confess I didn't actually stay in one of the villas in the Spa Sanctuary (pictured above). I actually stayed in a villa in the adjoining Banyan Tree resort. My villa was very luxurious with a private swimming pool in a lush tropical garden. But I was shown into one of the Spa Sanctuary villas and I think if you're looking for pampering as well as seclusion, it'd be hard to beat. Imagine having that pool and garden all to yourselves!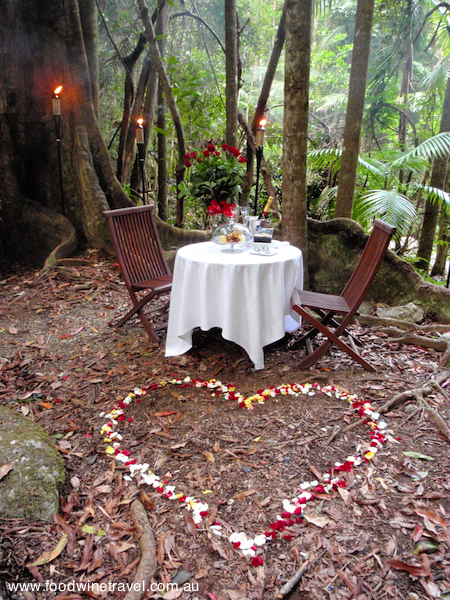 Crystal Creek Rainforest Retreat, Tweed Valley, NSW, Australia.
I can think of lots of romantic destinations in Australia but I've chosen this one because of the lengths they go to to create the right atmosphere for a proposal or romantic surprise. The 10 bungalows overlook pristine rainforest bordered on three sides by World Heritage National Park. This beautiful table is set up under a giant strangler fig tree at the edge of a bubbling brook. Bliss.
♥♥♥♥♥♥
This list is by no means exhaustive. There are zillions of other places where I'd love to sail off into the sunset with my man. Next year perhaps?