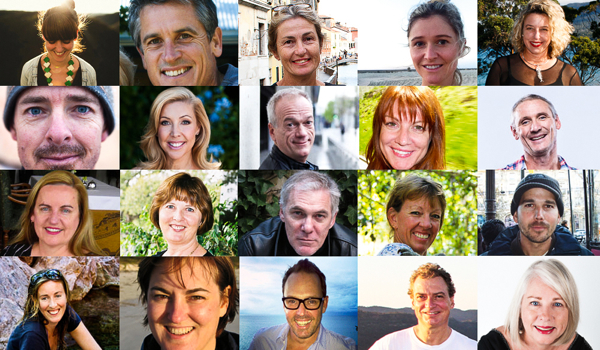 Apologies for not broadcasting this news earlier but race out and buy a copy of the April/May 2014 issue of Australian Traveller if you can. I was honoured to be among the panel of 20 travel experts invited to judge Australia's 100 Greatest Holidays for the magazine's latest edition.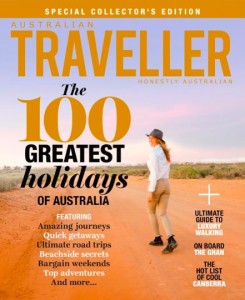 From a list whittled down from 12,000+ nominations, my esteemed colleagues and I were asked to decide on the top amazing journeys, road trips, beach holidays, food and wine destinations, and weekends away, among other great holidays.
Cruising the West Australian coastline took out top honours, with Kakadu, Tasmania and doing the lap around Australia also featuring highly.
It was disappointing that my old home town of Canberra didn't make it into the Top 100, but hey, it's only the National Capital! It offers some truly exceptional experiences (I defy anyone to not be moved by hearing a rendition of the Last Post at the Australian War Memorial each afternoon at 5pm). I tried to speak up on Canberra's behalf, I promise, but I was just one voice on a 20-person panel, sorry.
You can read the magazine's full list of 100 top Australian holidays here. It'd be great to hear your thoughts on the panel's selections.
The full panel from top to bottom, left to right: Jen Pinkerton, Max Anderson, Sue Gough Henley, Georgia Rickard, Inger Vandyke, Andrew Bain, Catriona Rowntree, Tom Neal Tacker, Louise Goldsbury, Peter 'Spider' Everitt, Christine Salins (that's me!), Suzanne Medway, Keith Austin, Fiona Harper, Craig Tansley, Fleur Bainger, Lee Atkinson, Brent Wallace, Daniel Scott, Kerry Heaney.