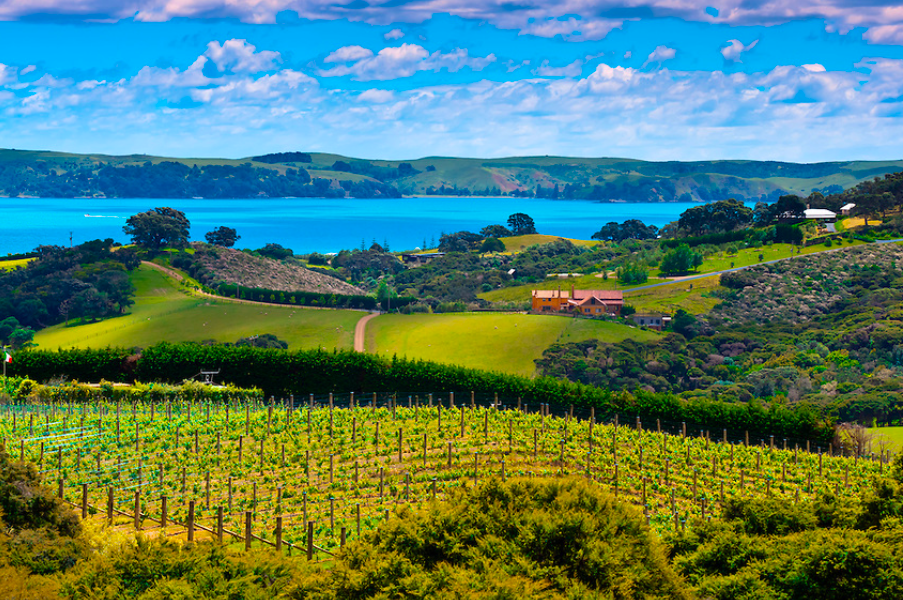 Food and wine lovers have a feast of luxury, unique and tailored travel experiences to choose from. Here are some that take our fancy.
The Golden Pig Goes To New Zealand
Luxury accommodation and hand-picked food and wine experiences are on the itinerary for an epicurean tour of New Zealand led by Katrina Ryan, owner and head chef of the Golden Pig Food & Wine School in Brisbane.
From March 17 to 26, 2018, Ryan will be teaming up with her close friend, Vivienne Farnell, owner of Non Solo Pizza in Auckland and Poderi Crisci Winery and Restaurant on Waiheke Island, to present what they promise will be a "lifetime memorable experience".
Highlights include two nights on Waiheke Island, a cycling tour of the Hawkes Bay wineries, a stay at Chateau Marlborough, a wine tour of Central Otago and a private cellar tasting at Amisfield Winery. Walking, cycling, cooking, kayaking and optional golf will be thrown in to work off the calories.
Cost: $9,350 per person (flights to New Zealand extra).
Details: www.goldenpig.com.au
Love Korean Food? You'll Love These Tours …
With the worldwide popularity of Korean cuisine, food has become one of the most popular reasons for visiting Korea. Two new exciting tours highlighting Korean food are Intrepid Travel's Real Food Adventure of South Korea and Geckos Adventures' South Korea Kimchi Festival Tour.
On Intrepid's 8-day South Korea Real Food Adventure, you can take a cooking class in Jeonju, the home of bibimbap (mixed rice and vegetable dish); enjoy the traditional markets of Sungchang and Daegu; experience typical vegetarian temple food during an overnight temple stay; and enjoy a seafood feast in Busan. The tour is offered in spring and autumn, both lovely seasons to travel in Korea.
Cost: From $2,895 per person, twin share.
Details: www.intrepidtravel.com
Kimchi (fermented cabbage) is eaten at every meal in Korea and there is no doubt it is the country's most iconic food. Geckos Adventures 9-day South Korea Kimchi Festival tour highlights the Seoul Kimchi Festival and includes an opportunity to participate in a mass kimchi-making class in the heart of Seoul.
Enjoy dishes such as Korean BBQ and the famous KFC (Korean fried chicken) while visiting Seoul, DMZ, Jeonju, Busan and Gyeongju. The tour departs Seoul on November 2.
Cost: From $2,495 per person.
Details: www.geckosadventures.com
An Exotic Tour Of Morocco With Valli Little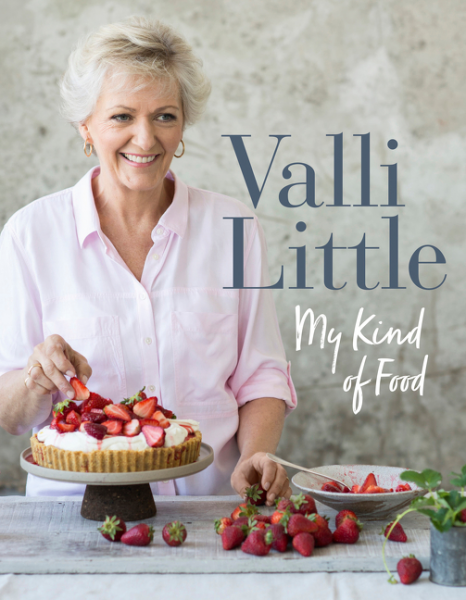 Valli Little is one of the best-known names in the Australian food scene, with 10 best-selling cookbooks under her belt, the latest, My Kind of Food, her most personal yet. The former food director of delicious magazine will lead a week-long Exotic Morocco tour from September 27 to October 4.
The tour is being conducted by bespoke tour company, By Prior Arrangement, which specializes in customised historical and cultural itineraries encompassing food, gardens, interiors, architecture and adventure. This one will feature hands-on cooking classes with Valli Little.
Guests will stay in a beautiful private house right on the beach near the little town of Oualidia, visit the local oyster farm, gather local seafood as it comes in on the fishing boats and head home to cook a feast. That will be followed by four days in exotic Marrakech, with visits to souks, food markets, private homes and gardens. On booking the tour, you'll receive a signed copy of a Valli Little cookbook.
Details: www.bypriorarrangement.com
Puglia … Where The Italians Go For The Best Food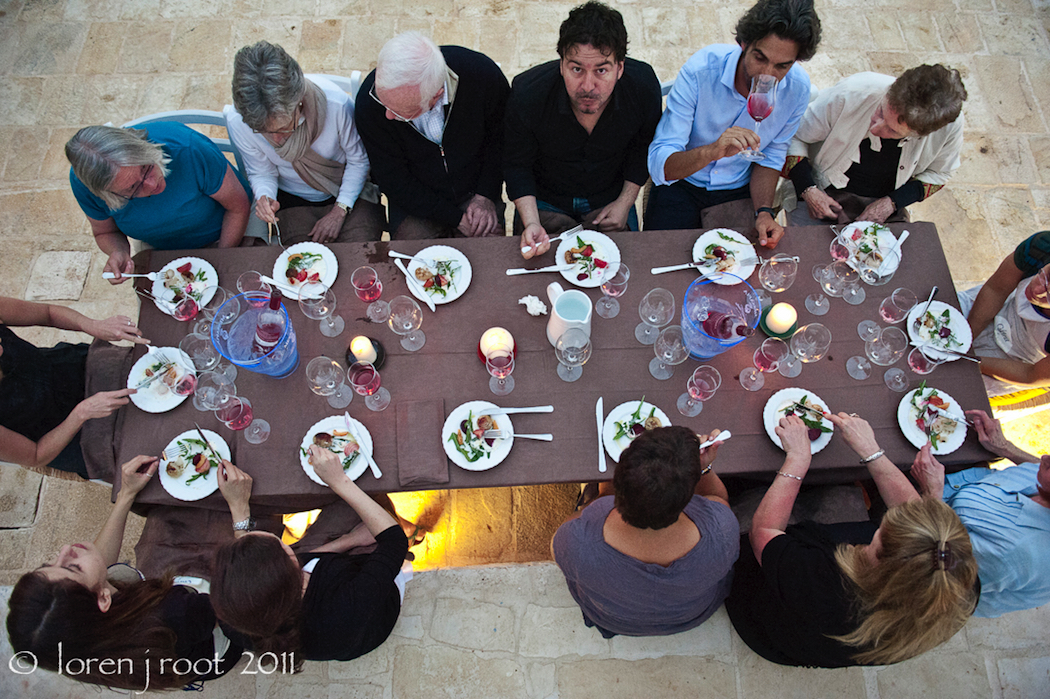 Having travelled in Puglia, in southern Italy, only a few months ago, I can vouch for the fact that not only is it one of the most rewarding places in Italy to travel in, it also has some of the best food. The cuisine is noted for its freshness, its range of produce, and a simple tradition of cooking that lets the amazing flavours speak for themselves.
Television personality and cookbook author Lyndey Milan will lead an unforgettable week of culinary and cultural discovery in Puglia from May 1 to 7, 2018. The tour is being organized by Southern Visions, an impressive operator of bespoke tours taking in ancient olive groves, hilltop villages, market places and picturesque coastal roads.
There will be 12 to 16 in the tour group and lodging will be in authentic, family-run noble estates and palaces.
Cost: $4999 per person (flights to Puglia extra).
Details: www.southernvisionstravel.com
A Gourmet Voyage Through Myanmar With The Strand Cruise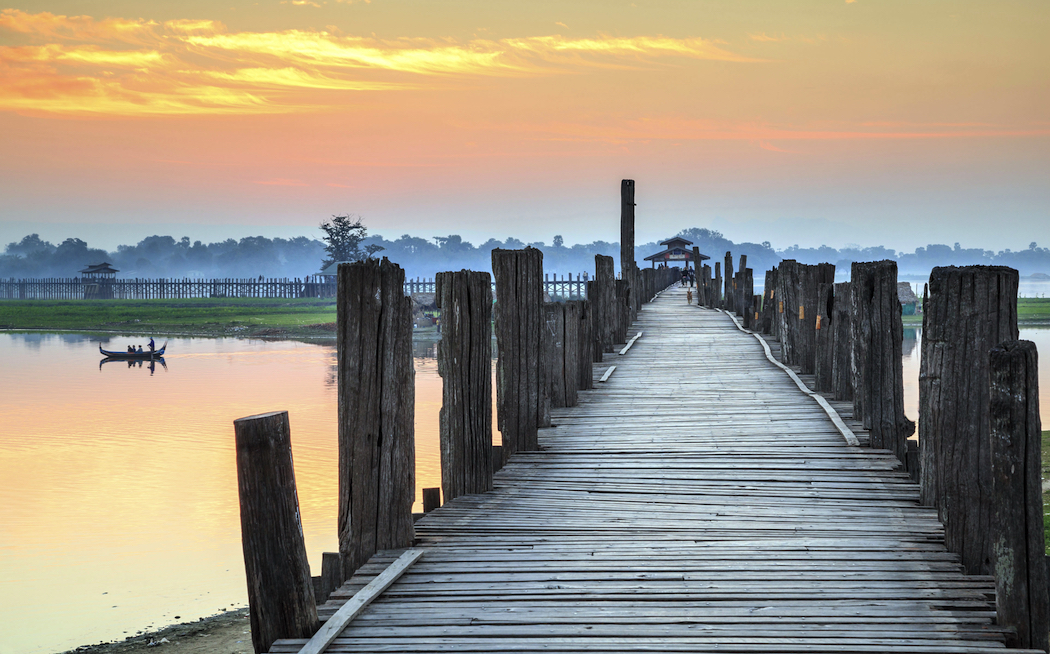 Christian Martena was raised in Puglia where his family had their own restaurant. He honed his skills in some of the greatest kitchens in Paris and is now executive chef at The Strand Yangon and The Strand Cruise in Myanmar, where he balances his love of classic French and Italian dishes with a contemporary twist gained from his time living and working in Asia.
The Strand Cruise operates on Myanmar's Ayeyarwady River and hosts a series of expert-led journeys designed to enrich guests' experience of Myanmar and its culture, including photography, music and culinary-themed cruises. The next 4-night culinary cruise with chef Christian Martena will be in September.
As well as visiting ancient capitals and fascinating temples, passengers can accompany Martena on visits to markets to discover local ingredients such as the tealeaf, which is used to make laphet, a traditional Myanmar salad of fermented green tea, and infuse fish recipes such as mohinga, a fish and noodle broth from the Shan region. He will also present some of his signature dishes paired with wines each evening.
At the beginning and/or end of the cruise, stay in the newly refurbished Yangon hotel, The Strand, one of the world's classic hotels in a similar vein to Raffles in Singapore.
Cost: From USD2,694 per person, based on double occupancy.
Details: www.thestrandcruise.com
Cruising With Celebrity Chef Massimo Capra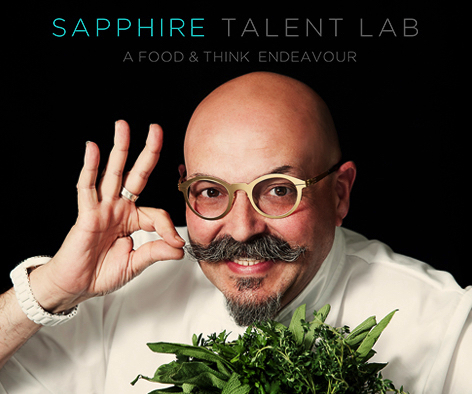 Canadian celebrity chef and Italian native, Massimo Capra, will join MS Paul Gauguin, a small luxury cruise ship in the South Pacific, for its Tahiti & the Society Islands voyage departing on September 23.
Capra began his career in a trattoria near Venice, relocating to Toronto, Canada, in 1982. He became an acclaimed chef at Prego della Piazza restaurant, cemented his reputation with upscale Italian dining at Mistura in Toronto, and in 2010, licensed his name to the famous Rainbow Room at the Crowne Plaza Hotel on the Canadian side of Niagara Falls. He also has a restaurant, Soprafino, at the airport in Doha, Qatar.
A familiar face on Canadian television, Capra will present a lecture and cooking demonstration on board MS Paul Gauguin.
Details: www.pgcruises.com
Belmond Andean Explorer Sets Tastebuds Soaring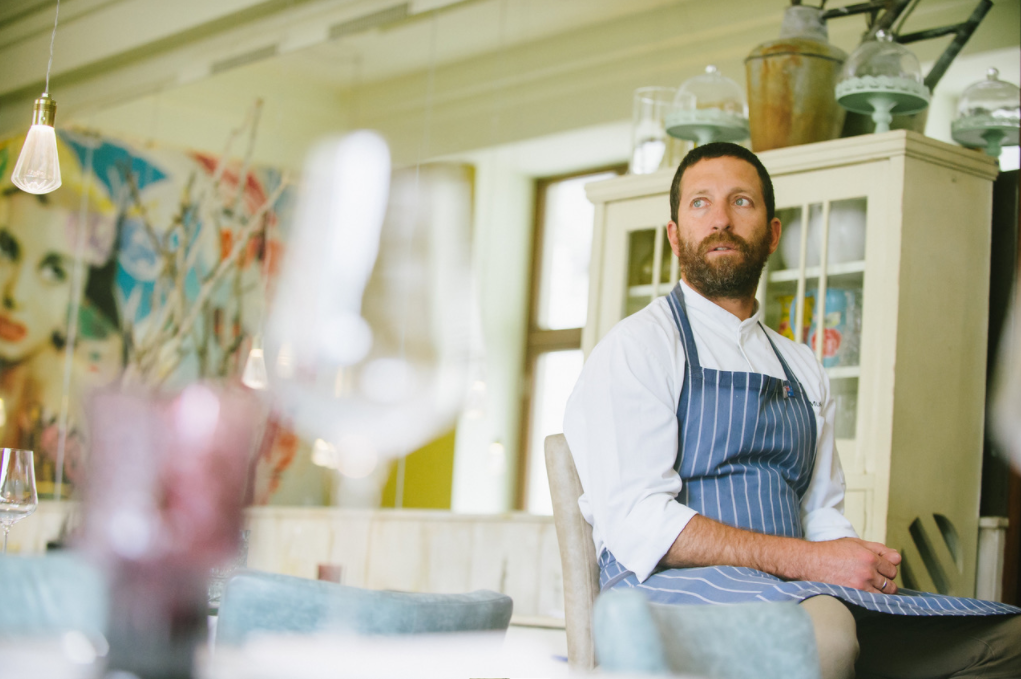 Launching on May 4, Belmond Andean Explorer is South America's first luxury sleeper train, combining daytime getaways with luxury sleeping accommodation, all while traversing the Peruvian Andes. The train travels along one of the highest train routes in the world, from Cusco to Lake Titicaca (Puno) and Arequipa, exploring natural wonders and ancient kingdoms along the way.
World-renowned Peruvian chef Diego Muñoz (of Astrid & Gastón fame) has been appointed executive chef, enabling guests to soar to new culinary heights as they sample his distinctive regional cuisine in elegant dining carriages travelling at altitudes of up to 4,800 metres. Muñoz is working closely with the team at Belmond Hotel Monasterio in Cusco to create menus that showcase the flavours of traditional Peruvian ingredients.
Simple, regionally sourced produce, such as fresh fish from the Moquegua coast, trout from Lake Arapa, broad beans and lemons from Cusco, mushrooms, beets and corn from the Sacred Valley, Peruvian native potatoes, and quinoa from the Altiplano are transformed into sensational mouthwatering dishes. Dishes carrying Muñoz's signature style include Alpaca Tortellini, Banana and Pisco Tatin, Arequipean Paw Paw Mostarda and Lima Bean Cappuccino.
Muñoz says he hopes the flavours will give guests "the same joy they would experience from a beautiful sunset or a view from their cabin window." Although not permanently on board, he will regularly join the crew as guest executive chef.
Cost of the 2-night Peruvian Highlands trip: $1,440 per person, inclusive of all meals, open bar and scheduled excursions.
Details: www.belmond.com