As we drove higher and higher into the Bunya Mountains, the sun was getting lower and lower in the sky and we saw lots of birds flittering around in the gorgeous dappled light. How appropriate then to find that the cottage we had been booked into was called Birdsong.
The bird theme continued right throughout the cosy, well-equipped cottage. There were birds in the décor, books about birds, and even a whole heap of CDs called Birdsong. Yes, we get the message! With its wonderful location backing onto the bush, Birdsong is a bird-watcher's paradise.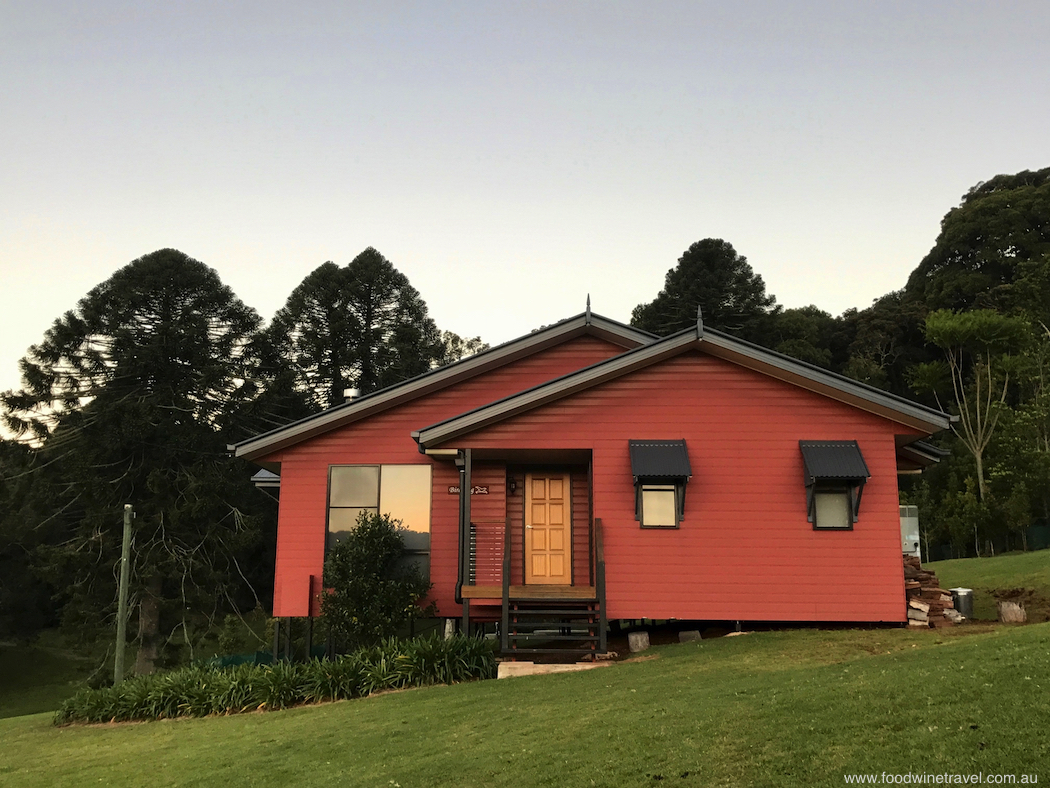 It's also a very nice, very comfortable place to stay for anyone else wanting to experience the peace and serenity of the mountains, or who wants to get active and go off exploring some of the many walking trails in the national park.
The 2 bedroom, 2 bathroom cottage has spacious rooms, full-sized kitchen and living area, and generous verandas from which you can watch the bird life or the wallabies who happily graze on the lush green grass at any time of the day or night.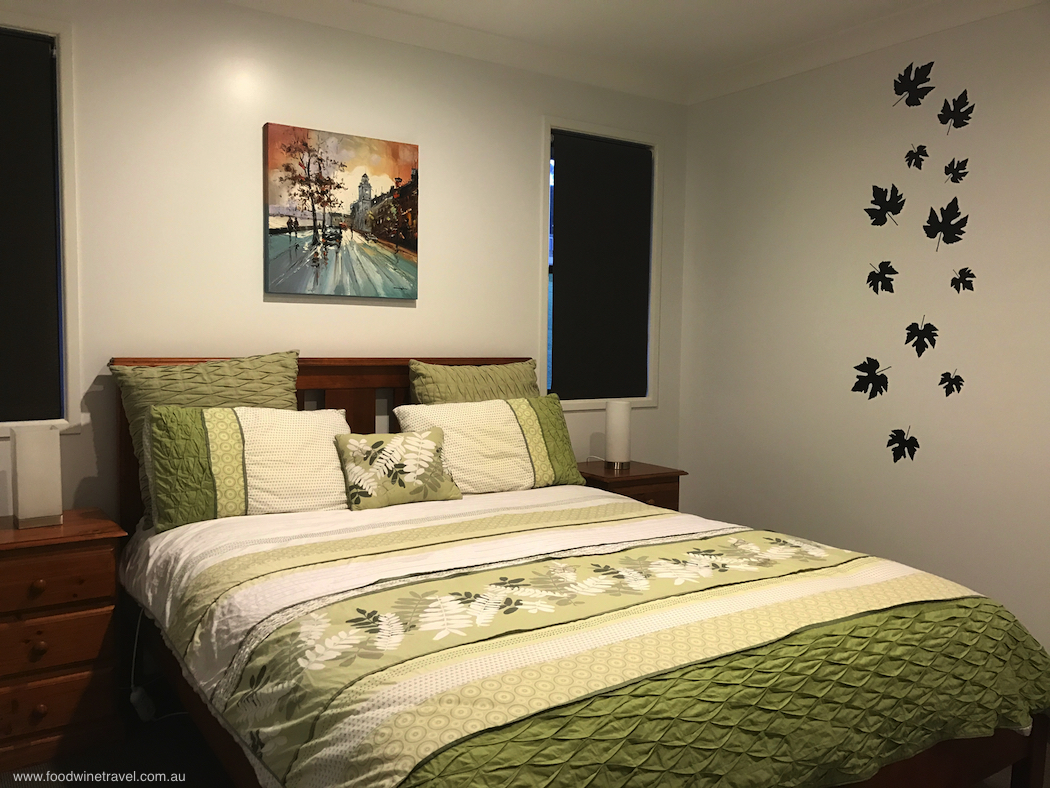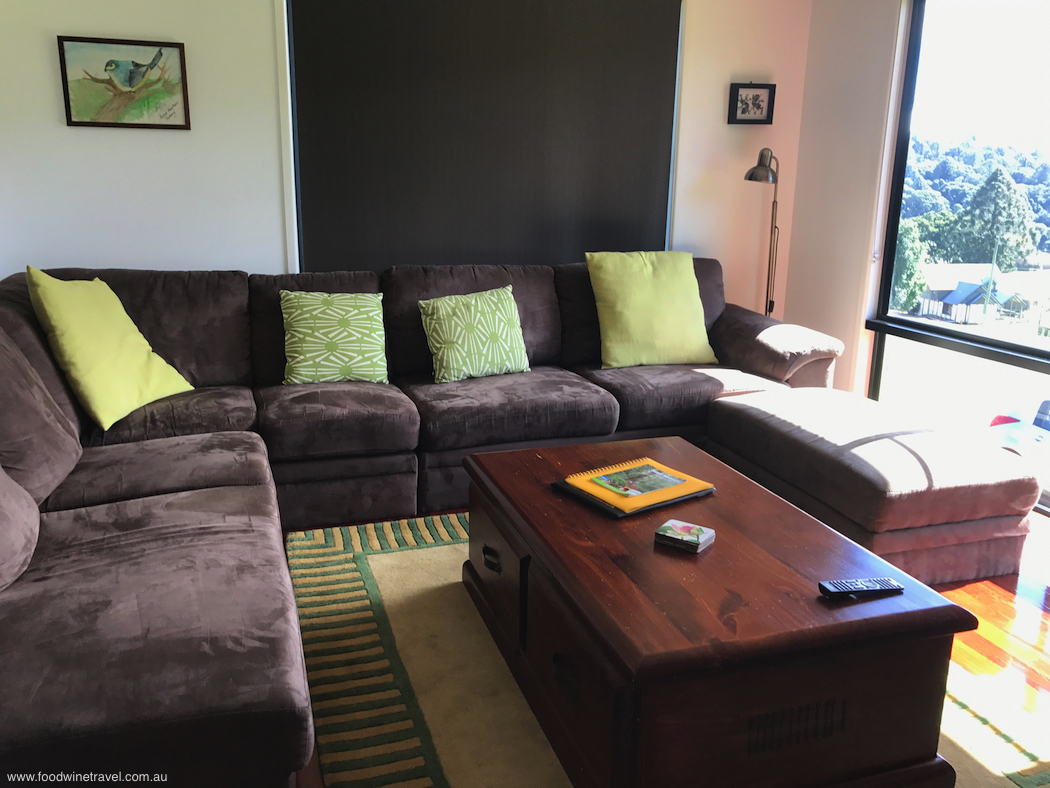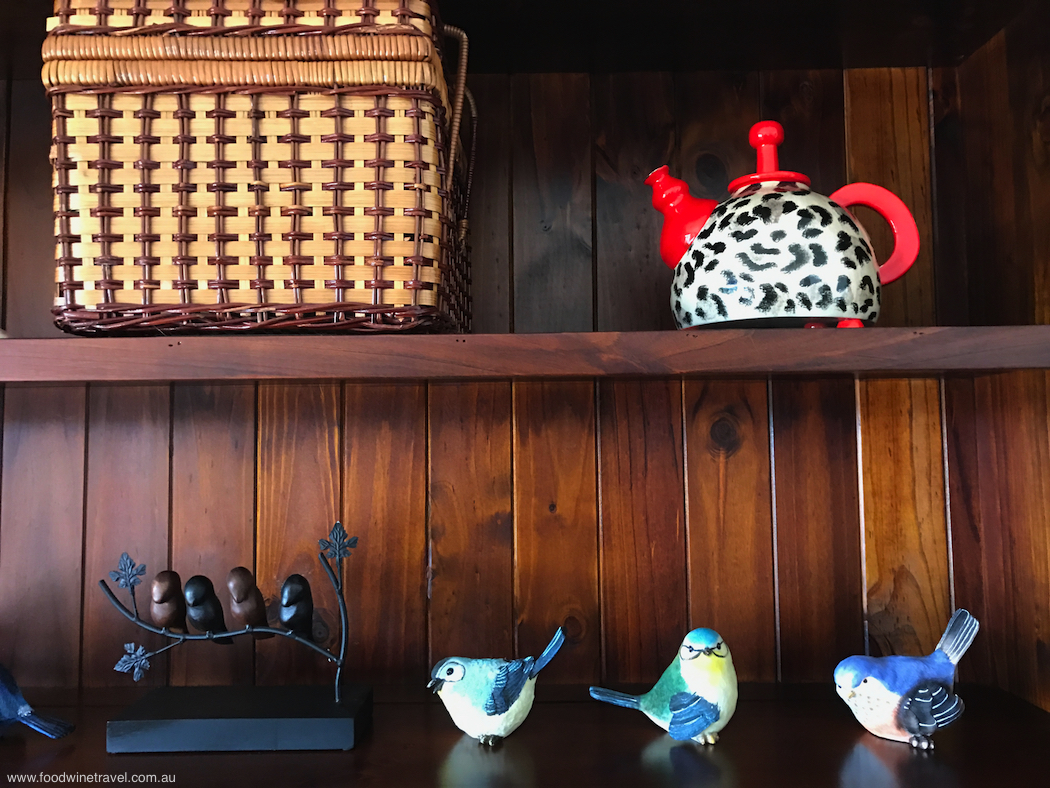 Located in a gated estate, Birdsong is one of more than 100 homes that can be booked through the Bunya Mountains Accommodation Centre, whose administration office is located opposite the Dandabah camping area.
The Accommodation Centre is the largest provider of holiday rental homes and chalets in the Bunya Mountains, with houses to suit every size group, the largest sleeping up to 22 people. Some of the homes are nestled in the rainforest, others have sweeping views, but all in some way capture the charm and charisma of the mountains.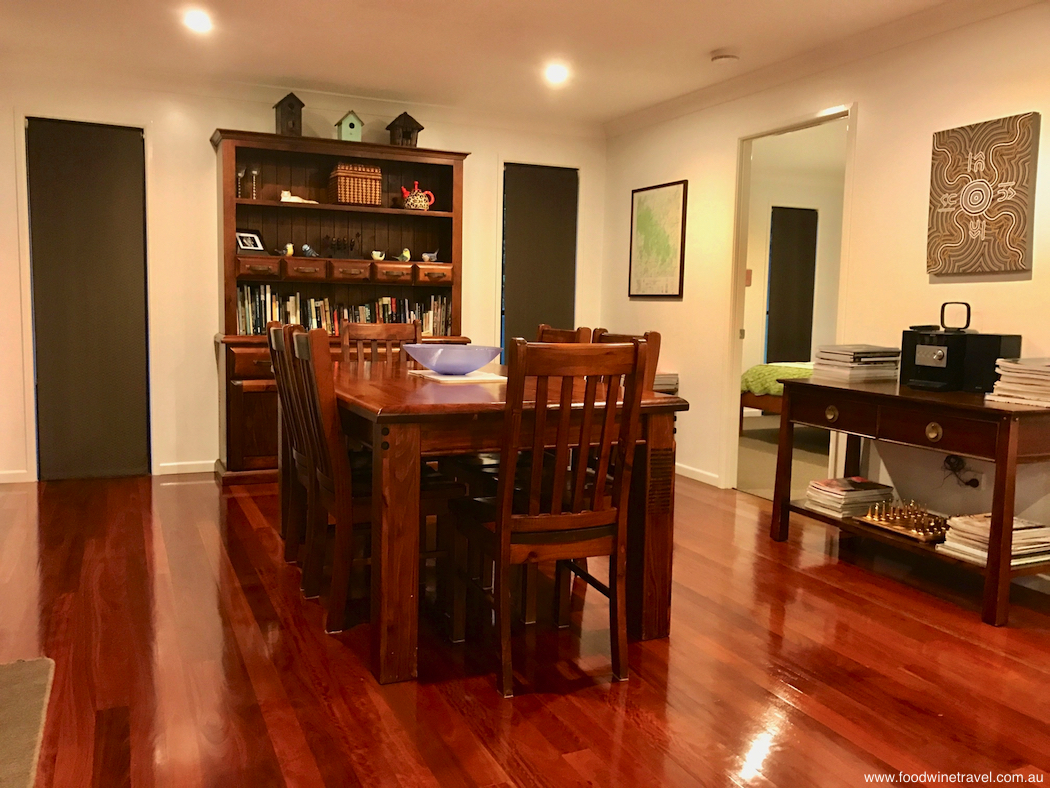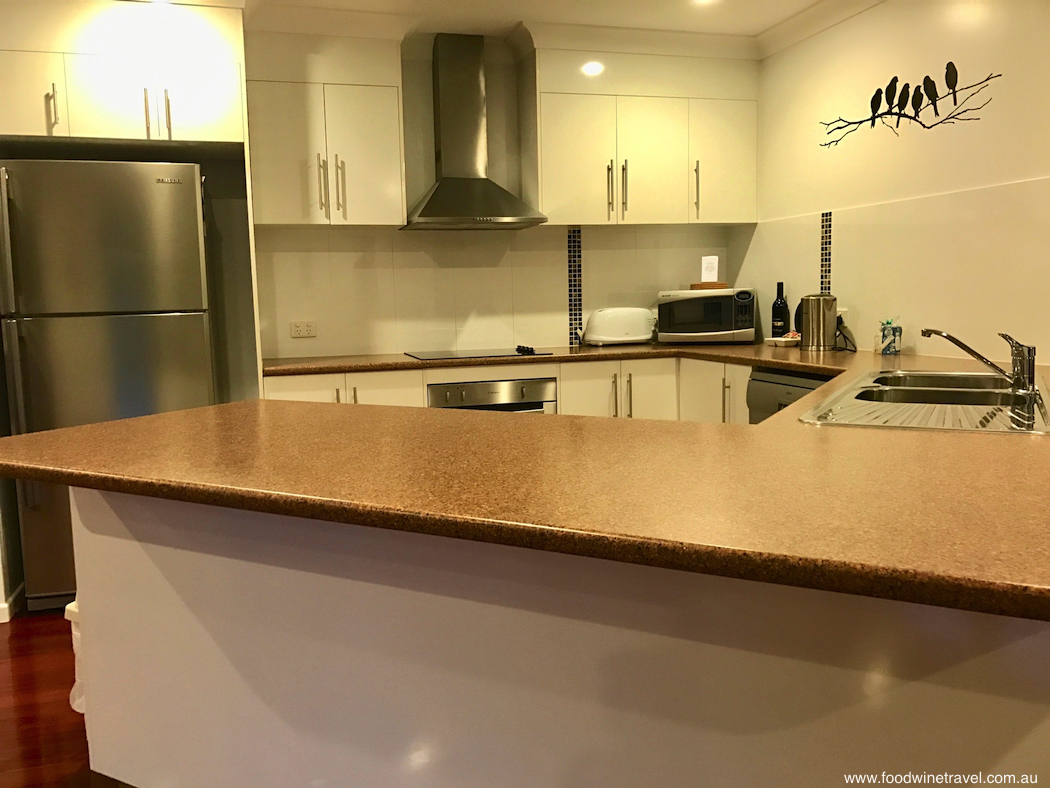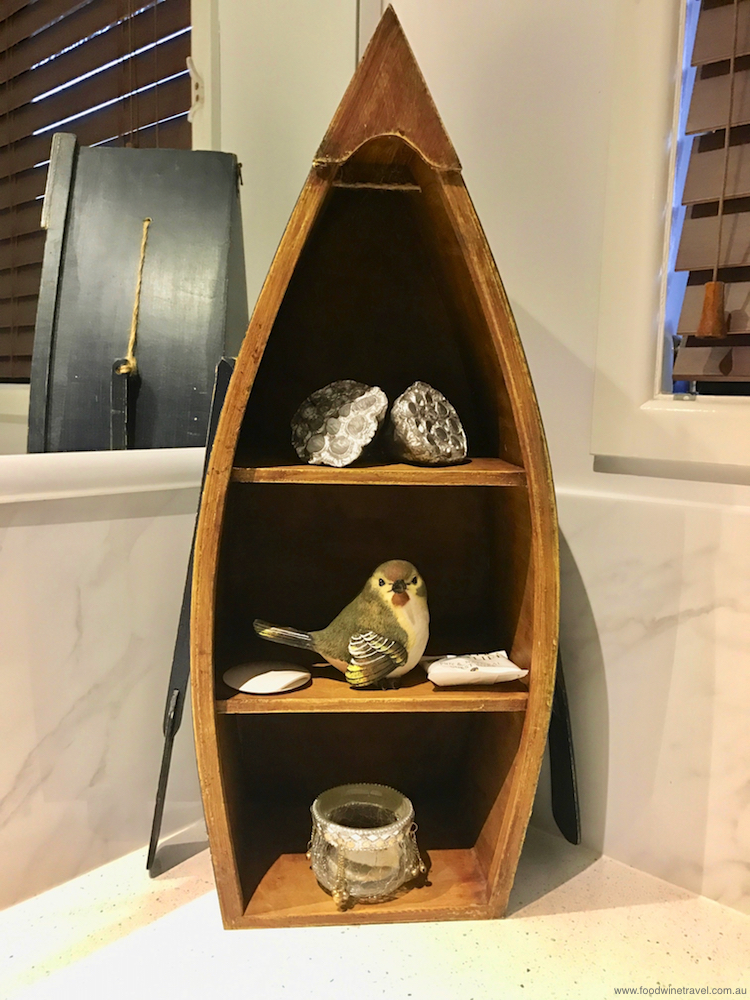 Birdsong's amenities include a gas BBQ, iPod dock, dishwasher, washing machine/drier, and electric blankets. It had enough Country Style and Gourmet Traveller magazines to keep me awake for half the night, and there is only one word to describe the assortment of books on the shelves: eclectic.
Among titles we could have chosen from were: The Secret Life of Cows, The Duffer's Guide to Booze, The Art of the Fart, Cyanide and Happiness, and Dogs are from Pluto, Cats are from Uranus. Where do we start?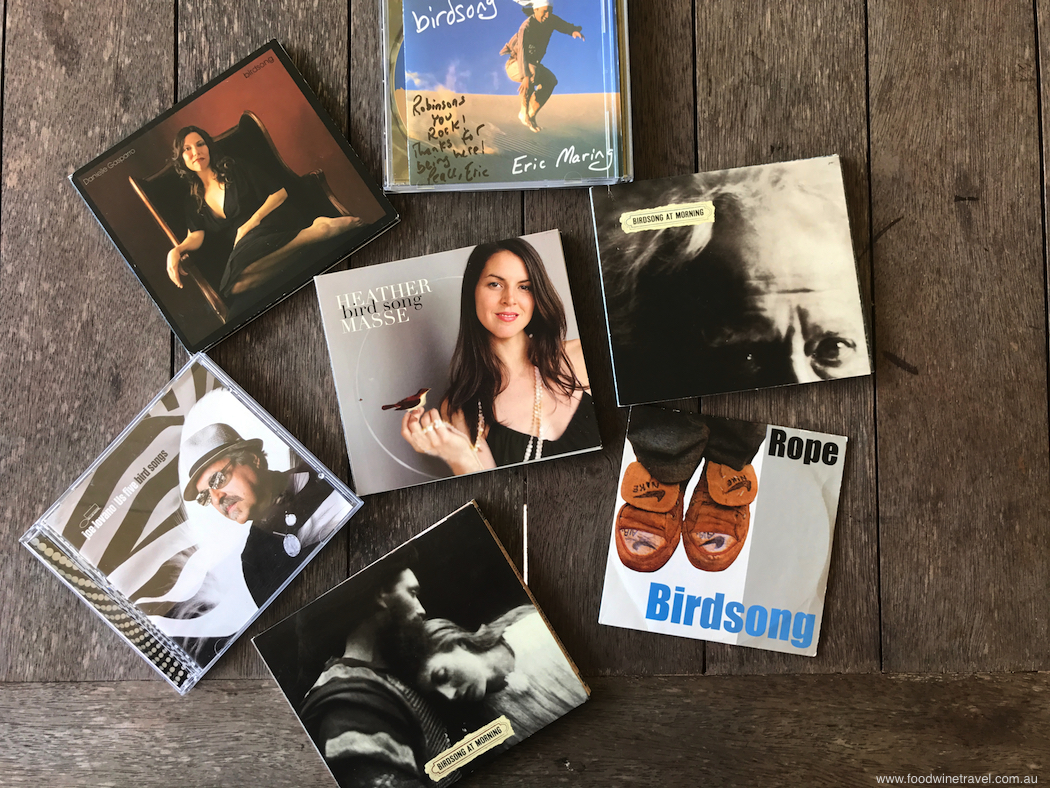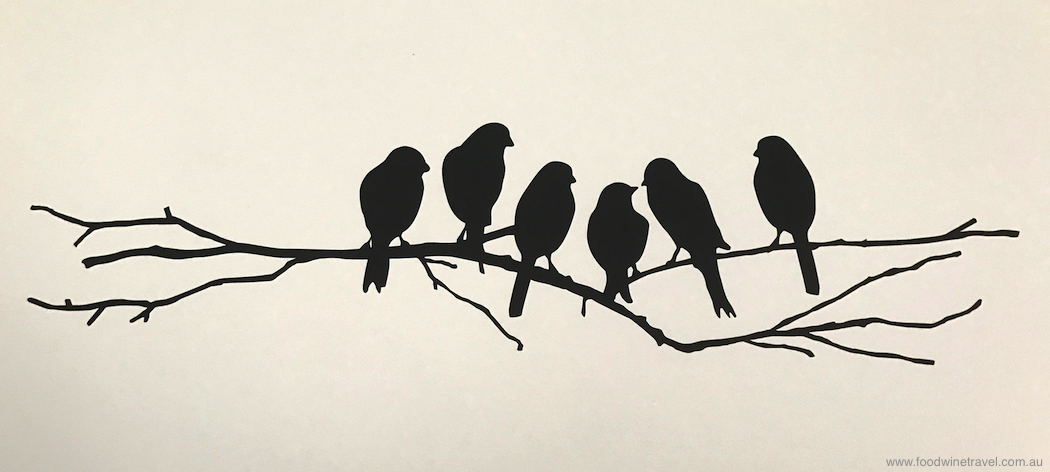 If you go:
Birdsong
Bunya Mountains Accommodation Centre
Bunya Avenue,
Dandabah Qld 4405
Australia
+61 (0)7 4668 3126
www.bunyamountains.com.au
www.southernqueenslandcountry.com.au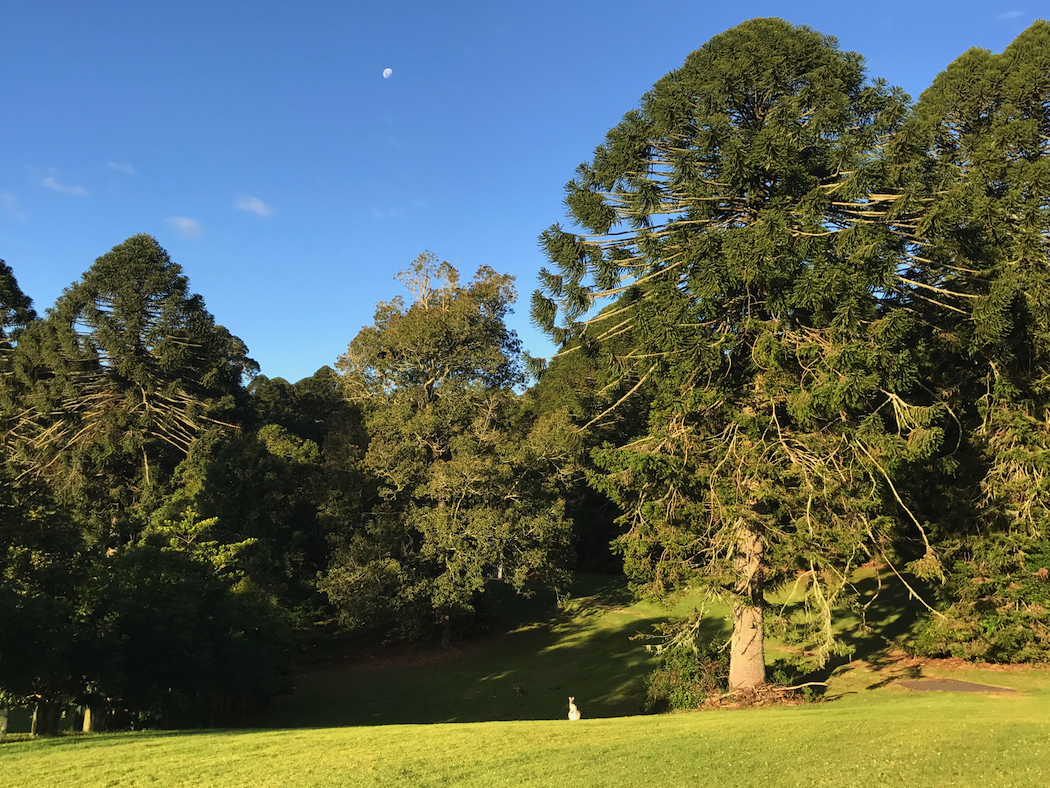 Food Wine Travel stayed as guests of Bunya Mountains Accommodation Centre, and our trip to the mountains was very generously hosted by Southern Queensland Country Tourism.