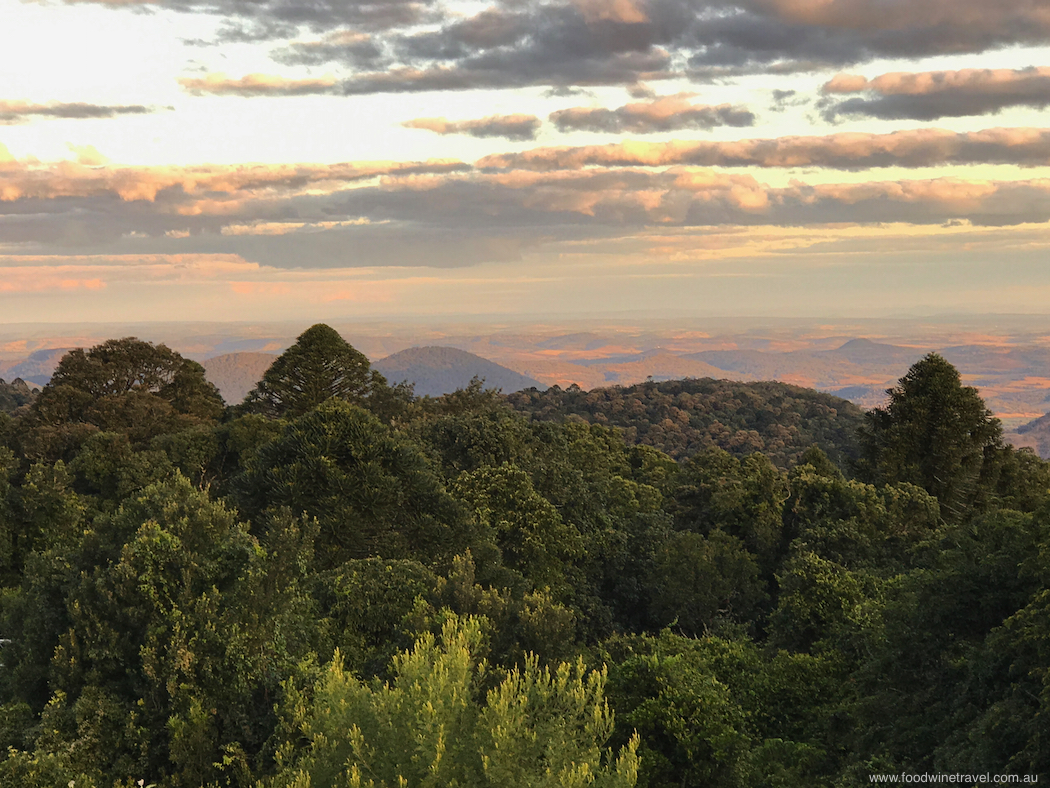 The Bunya Mountains are one of Queensland's, and indeed Australia's, rare gems. I say that for a couple of reasons, and not just because they offer beautiful scenery, great bushwalks and a peaceful retreat from everyday life. They're one of the few places in Queensland where you can experience four distinct seasons – where you can be invigorated by the crisp mountain air and watch leaves changing to russet red, sit in front of a roaring fire in winter, or find welcome relief from the coast's soaring summer temperatures.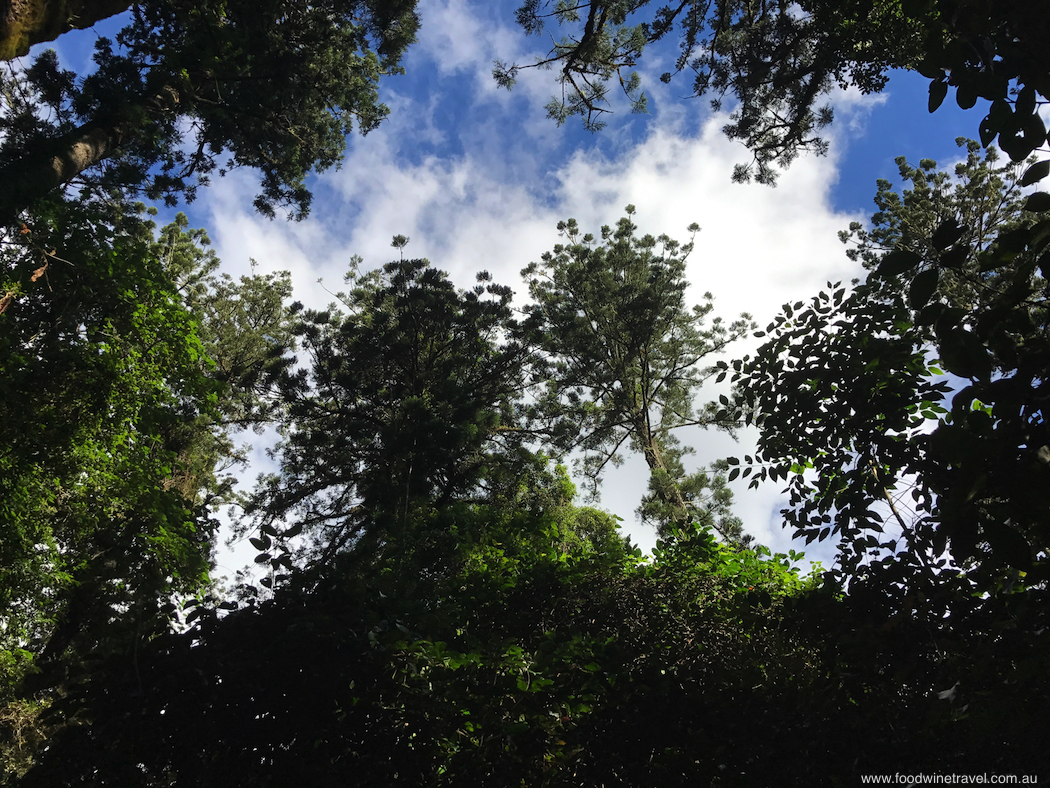 But what makes the mountains even more special is the story they tell of the evolution of the Australian landscape, and their importance to the area's original inhabitants. The mountains, on the main divide north of Toowoomba, are the result of lava flows from volcanic activity around 24 million years ago. The Bunya Mountains National Park is a haven for many unique species of plants and animals, and even more importantly, protects the largest stand of bunya pines in the world.
Endemic to Queensland, the bunya pine is a very distinctive-looking tree with its towering size and uniform conical shape. It has a life span of about 600 years. You get a sense here of the very small space in time that we occupy on this Earth. Watching the sun set over the mountains with a row of these stately trees gracefully following the ridge line, was for me an almost spiritual experience. Providing more cause for reflection is the story of Aboriginal displacement in the region.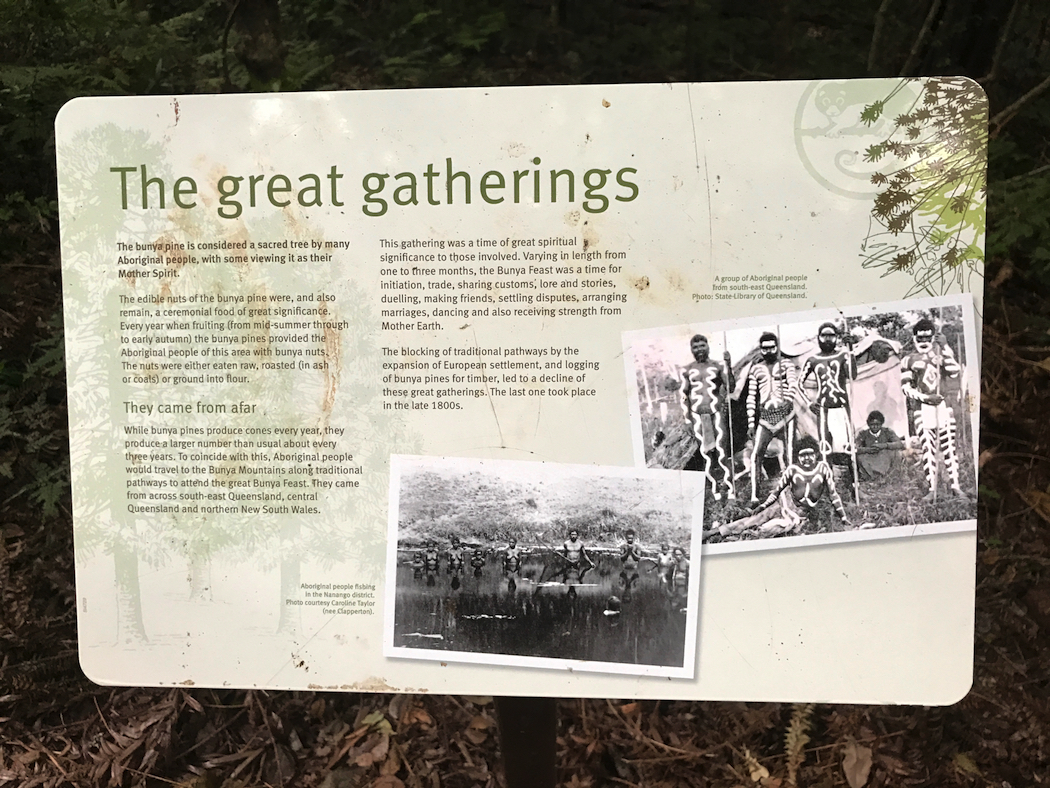 The bunya tree produces amazing cones that can weigh up to 10kg and contain anywhere between 50 and 100 highly nutritious nuts that taste a bit like chestnuts. They were a great food source for Aboriginal people and were the subject of gigantic feasts held every couple of years that drew people from as far away as the Moreton Bay region and the Tweed area of northern New South Wales.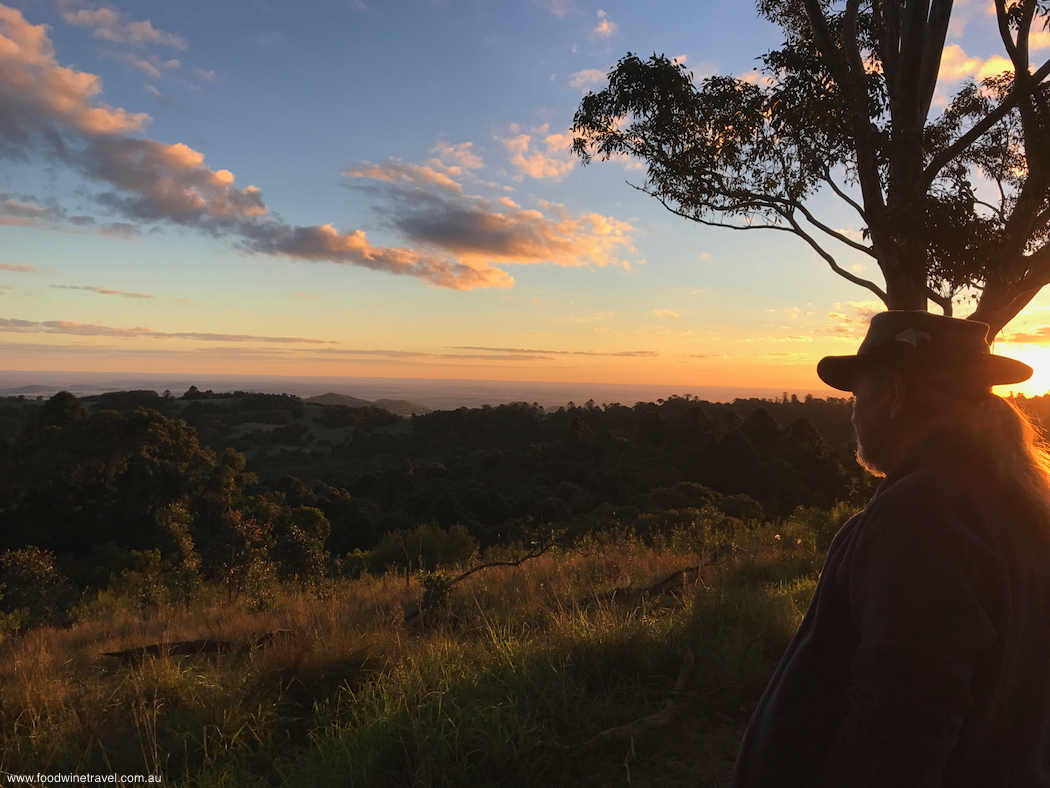 I felt a real sadness as I heard how the feasts came to an abrupt end when timber cutters moved into the area in the 1870s, but the story is told very sensitively at Cedarvale, the little slab hut museum in Dandabah. The museum is manned by volunteers from the Natural History Association, and also tells of the hard life that the early European settlers lived. Australians still have much to come to terms with regarding their early history.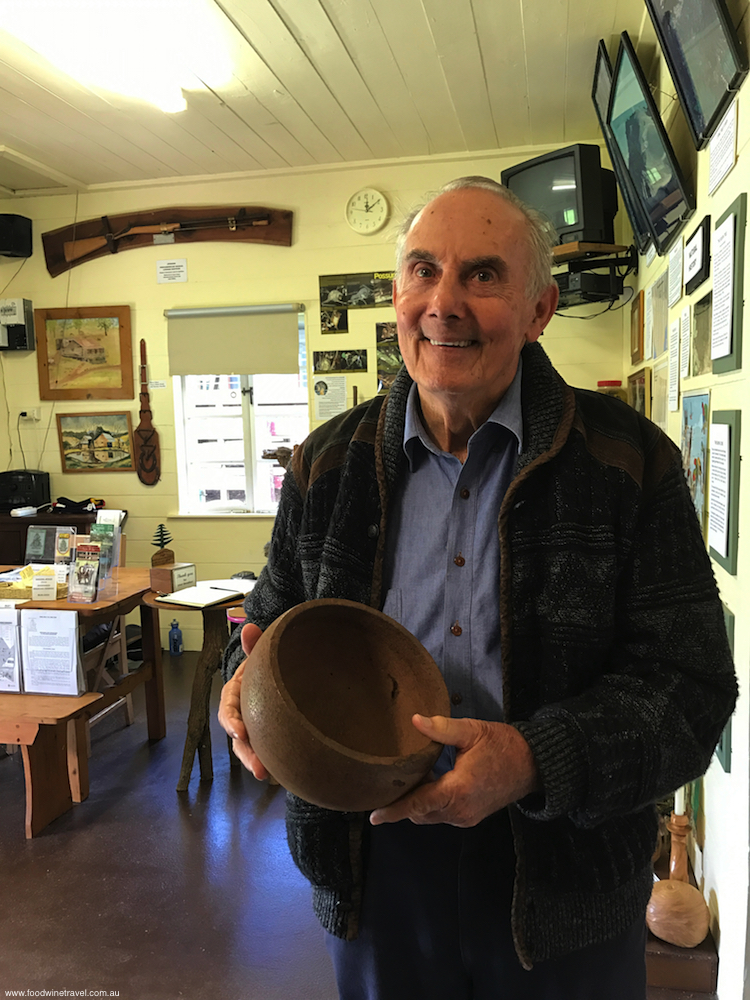 We had the great privilege of meeting museum volunteer Ray Humphrys, who has been coming to the mountains since the 1940s. The area is very special to him; he met his wife under the great big bunya tree near where the museum is now located. Ray has written a book about the area, Bonyi-Bonyi: Life and Legends of the Bunya Mountains, and enjoys coming up from Toowoomba to run the Natural History Association display.
Ray knew and used to meet up occasionally with Aboriginal tribal leader, Harry (Bunda) Darlow, who was born in the 1880s and was a friend of boxer Jerry Jerome. Jerome grew up in the area and was the first Indigenous Australian to win a major boxing title. Ray is a great ambassador for the mountains and we could have spent hours listening to his recollections. But we had walks to do and mountains to explore …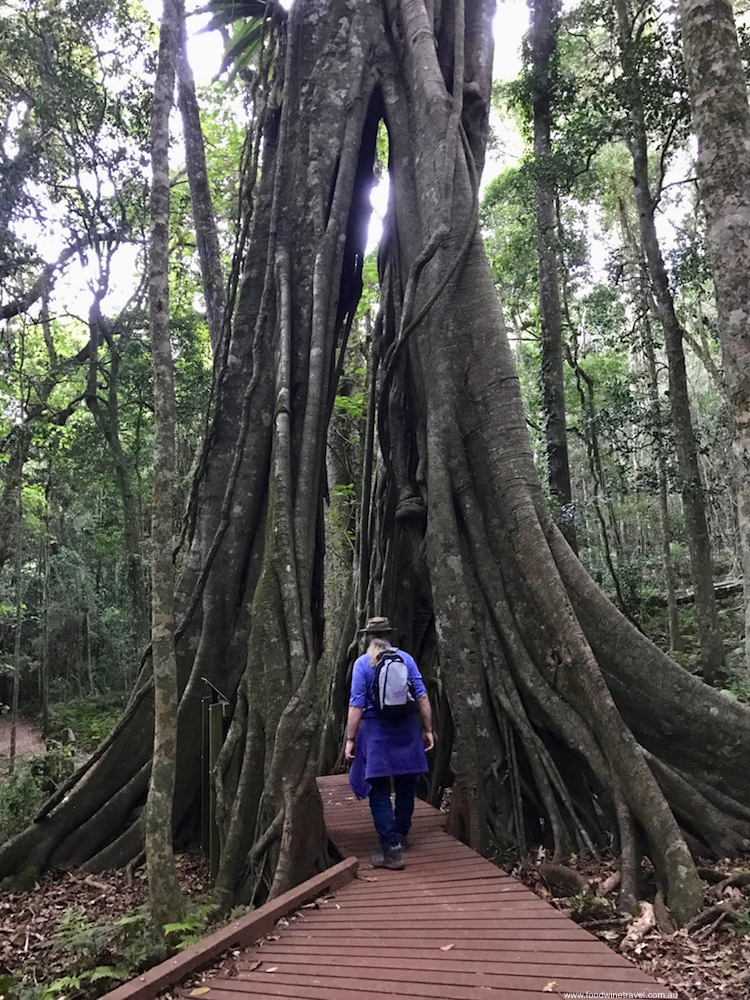 The 11,700 hectare park was Queensland's second national park; it was gazetted in 1908. As you leave the open green spaces of the campgrounds and visitor chalets, it really does feel like you are entering another world. The well-maintained trails make it a great place for bushwalking, the 4km Scenic Circuit track offering an ideal introduction for those like me with only moderate fitness.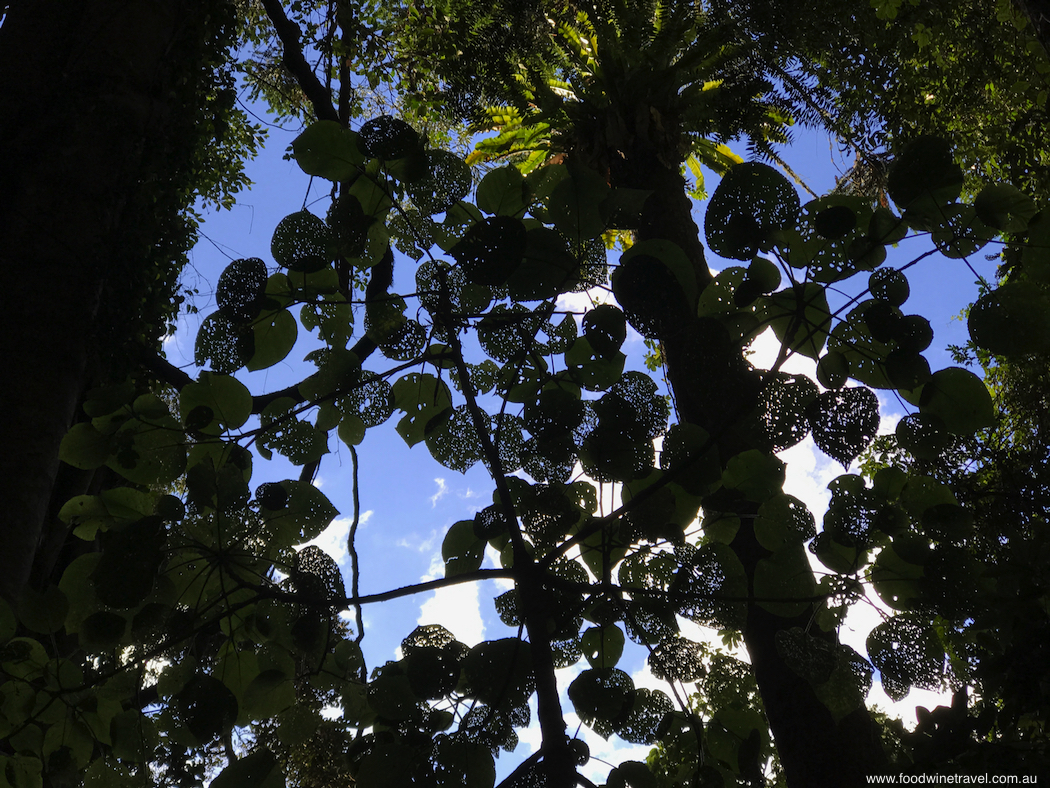 The well-marked trails pass through cool, green rainforest, eucalypt forests and woodlands, and high-altitude grasslands, and they are designed to suit all fitness levels, from wanderers to serious bushwalkers. The trails are hugely popular with bird-watchers, as more than 120 species of birds including brilliantly coloured king parrots, satin bowerbirds, crimson rosellas and some rarely seen birds call the mountains home.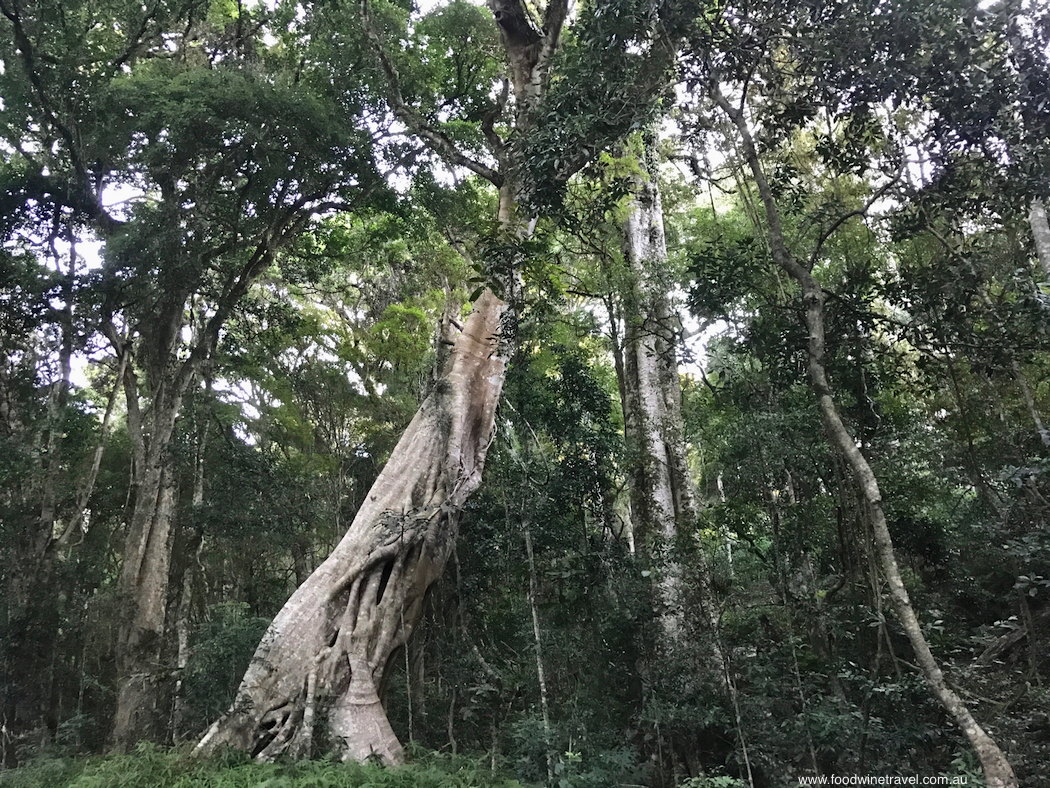 As we drove up into the mountains just before sunset, we saw lots of birds in the gorgeous dappled light. A huge number of inquisitive wallabies greeted us on arrival at our delightfully cosy chalet, appropriately called Birdsong, which we've featured in a separate post. One of the wallabies even had a joey. Such excitement! Bandicoots, possums, and padamelons can often be spotted in the bush.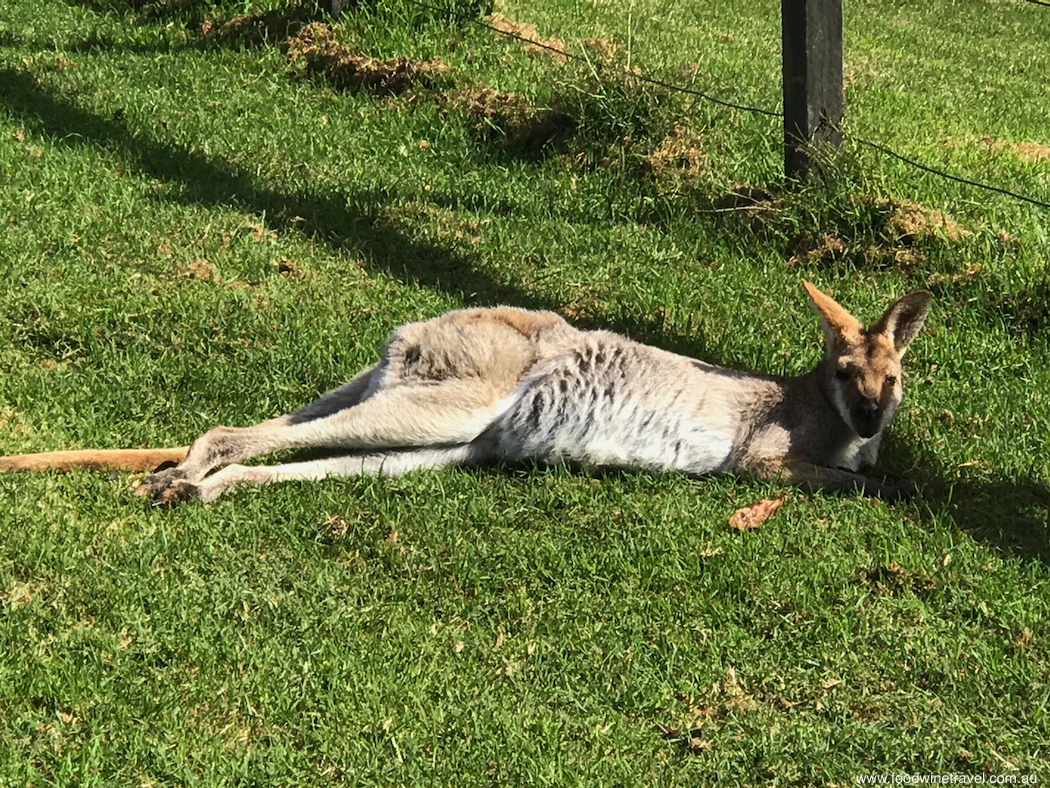 As well as three campgrounds, there's a great choice of apartments, cabins and chalets to stay in. Dandabah, the little settlement adjoining the National Park, has a restaurant, general store and café. The general store carries a range of groceries – the basics as well as house-made pies and sausage rolls, cheese and nibblies, and craft and gift items. There is a bottle shop, but no service station or ATM, so you need to plan ahead.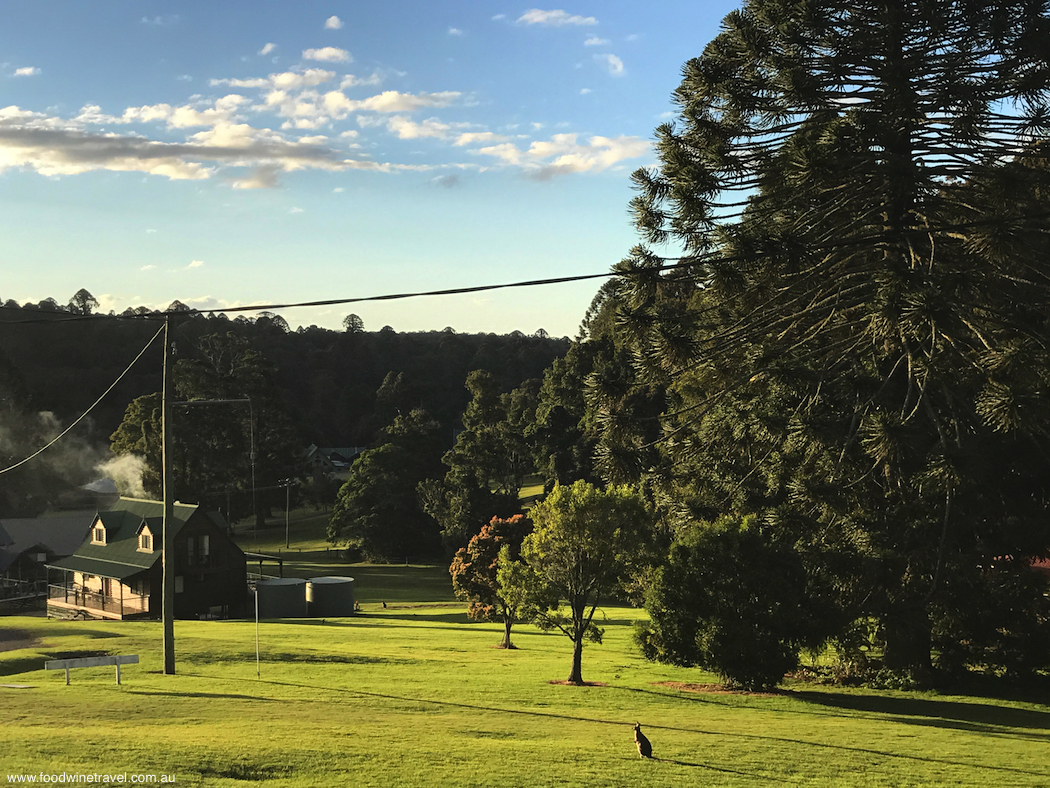 We had a couple of lovely meals in Elz, which has both an open dining area and a more formal space inside. It offers everything from breakfast and quick casual meals to a really elegant meal with wine or whisky. The reason I mention whisky is that the restaurant's Shackleton's bar claims to be the highest whisky bar in Australia, at 900+ metres.
A great bar for whisky lovers
It features more than 110 different drops and fortunately it's only a short stumble from here to your bed – but do remember it gets very dark out here with no street lights, so pack a torch if you're planning to work your way through them. We stuck to some of the local wines instead, including a glass of the Fat Fox, a delectable port from Kingsley Grove Estate, one of the first vineyards you'll find when you come down off the mountain.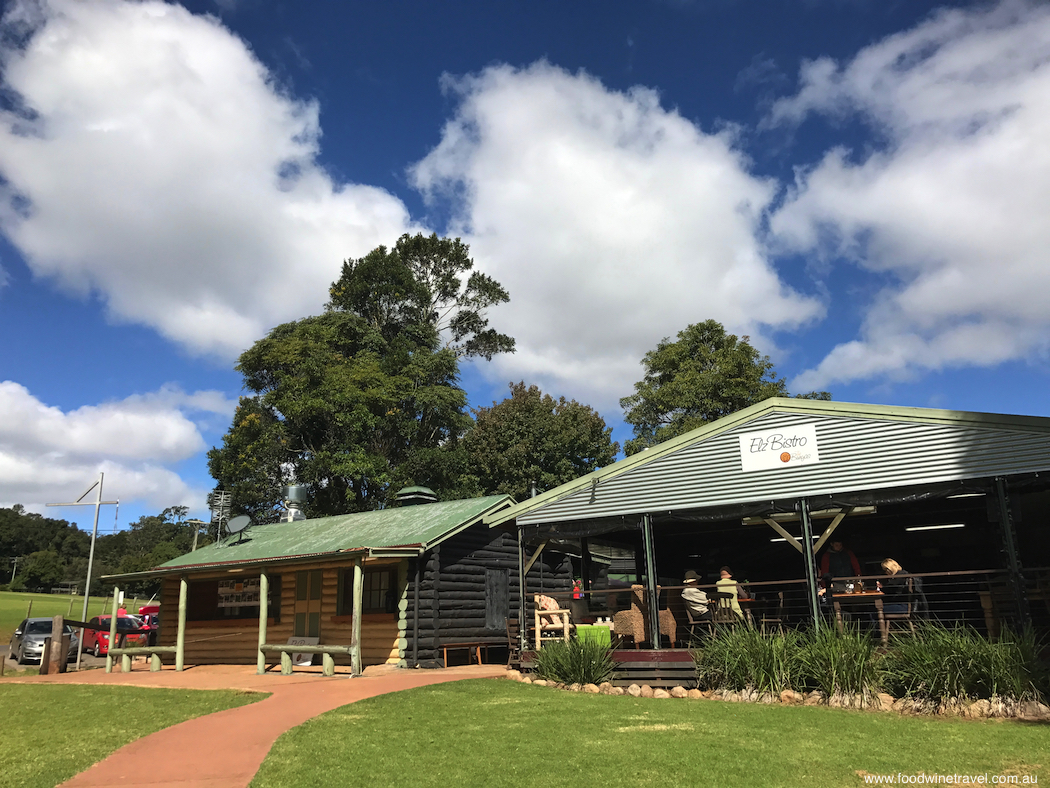 At Poppies on the Hill Café, we had Bunya Nut Burgers, and Carrot and Bunya Nut Cake with Bunya Nut Ice-Cream – a real treat, as we were told that preparing the nuts for use in the café is a real labour of love. They're quire fiddly, apparently, and the café freezes them so that it has a steady supply for its burgers and cakes. It's lovely sitting outside at Poppies, overlooking the rainforest and interacting with the birds and animals.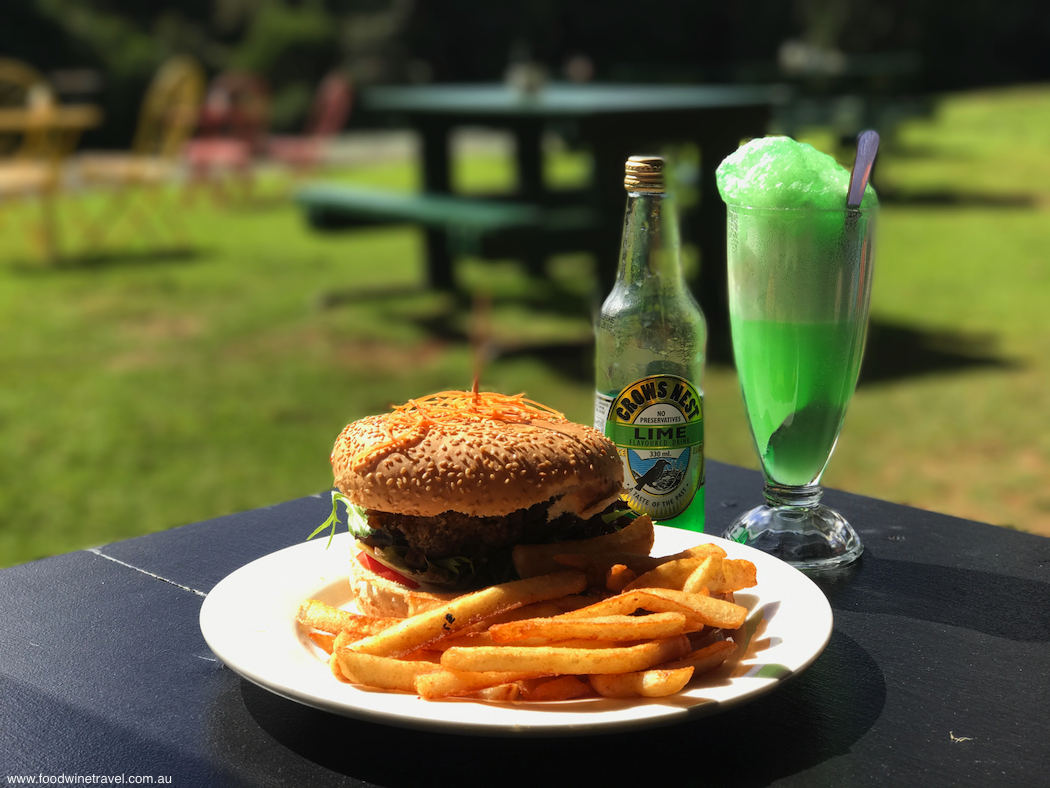 The most magical experience of all, though, was walking up to the knoll to watch the sunset from Fishers Lookout. Located about 2 km from Dandabah village, this is the highest vantage point in the mountains, which range in height from around 975m to 1100m. The vista of bunya pines forming a silhouette against the sky as a giant golden ball of sun plops down behind the mountains is a sight to behold. In other parts of the world, you'd be sharing such a view with a million people; here, it's the privilege of a few lucky visitors and camera buffs.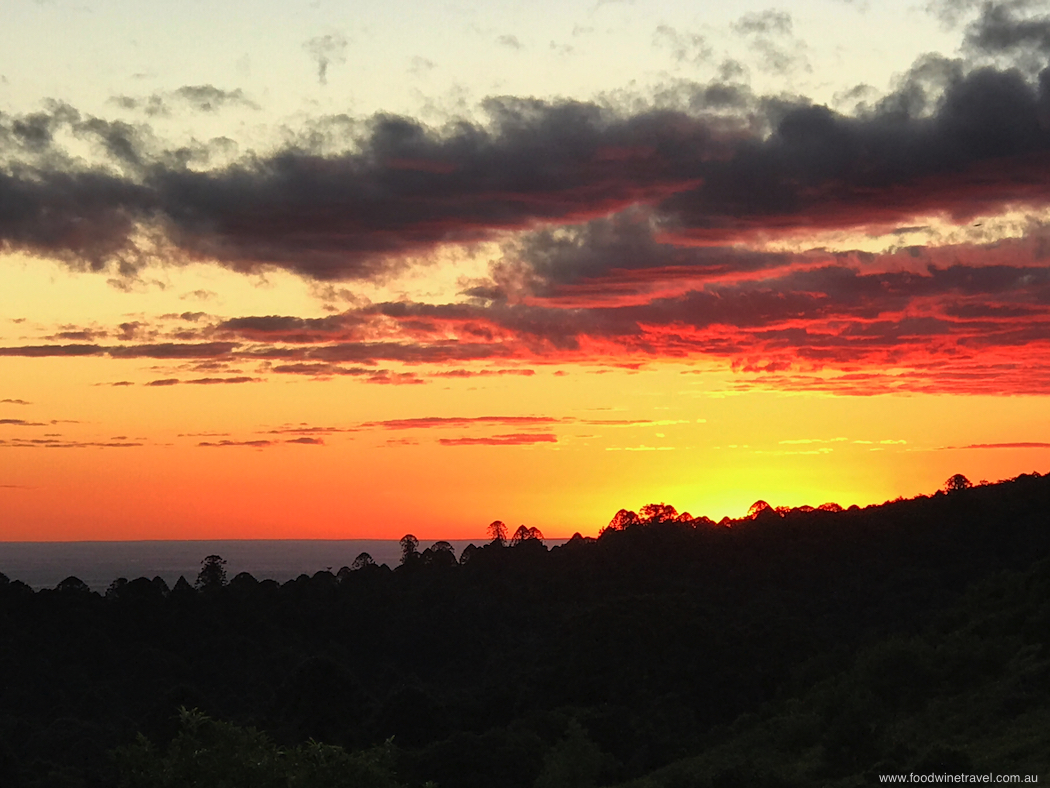 Every season has its own story to tell in the mountains but there's something special to see at pretty much any time of year. In autumn, various fungi species put on a spectacular display. In spring, the superb fairy wrens show off their new blue feathers, and king orchids put on a great floral show in the rainforest canopy. Fireflies are a spectacular sight in October/November, when they are visible for about an hour around sunset.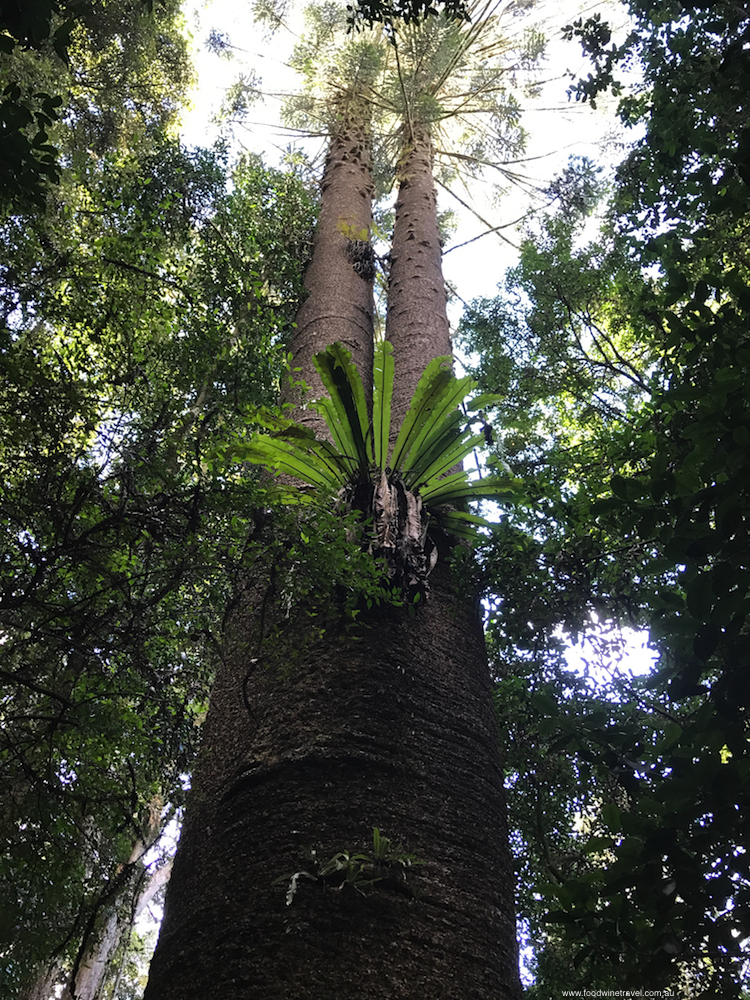 The mountains are home to Australia's largest colony of Chocolate wattled bats. They emerge just after dark from the walls and roof of the old timber school house at Dandabah to feed upon insects, but you'll only see them here during the warmer months. Unfortunately we missed out on seeing them. About 24 different bat species have been recorded in the park, including little pied bats and golden-tipped bats, both of which are considered rare.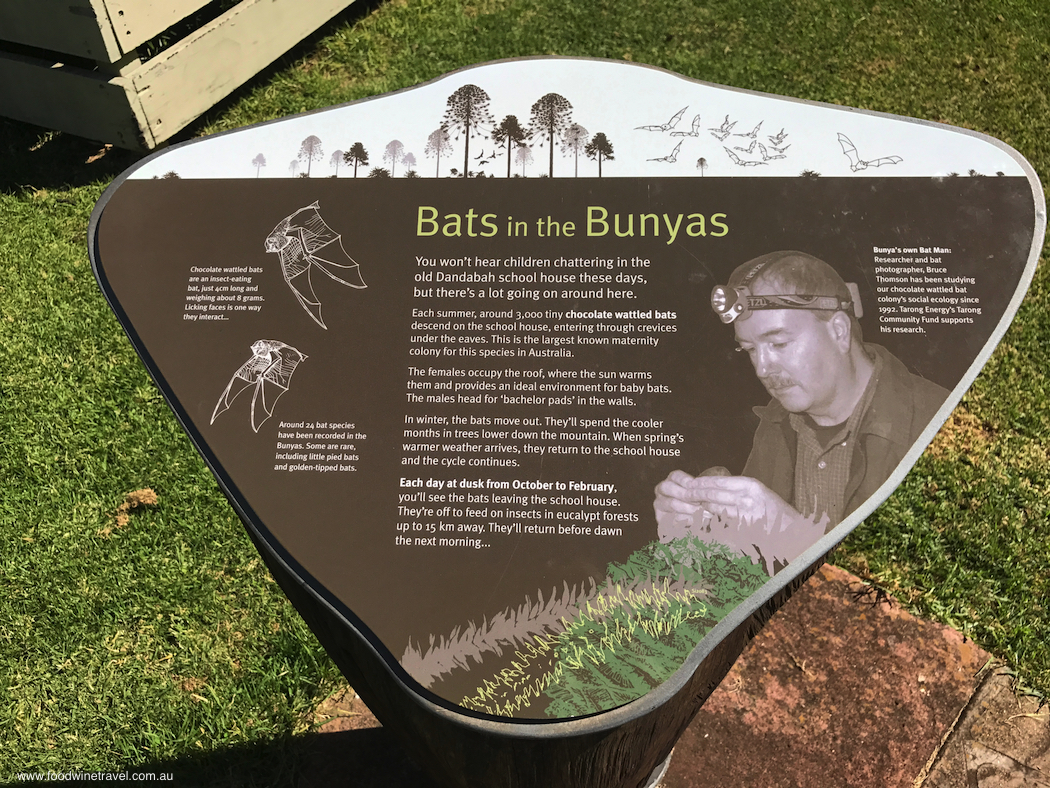 One of the things I love about the Bunya Mountains is that you don't have to drive all day to get there. The mountains are less than three hours from Brisbane and the Fraser Coast, 90 minutes from Toowoomba, and about an hour from Kingaroy, Nanango or Dalby.
Consider doing the the Great Bunya Drive, a self-drive route meandering through 390 kilometres of country between Toowoomba and Gympie, encompassing both the Darling Downs and South Burnett regions. On the way, you'll find wineries, cafés, heritage museums, country markets and national parks like the beautiful Bunya Mountains waiting to be explored.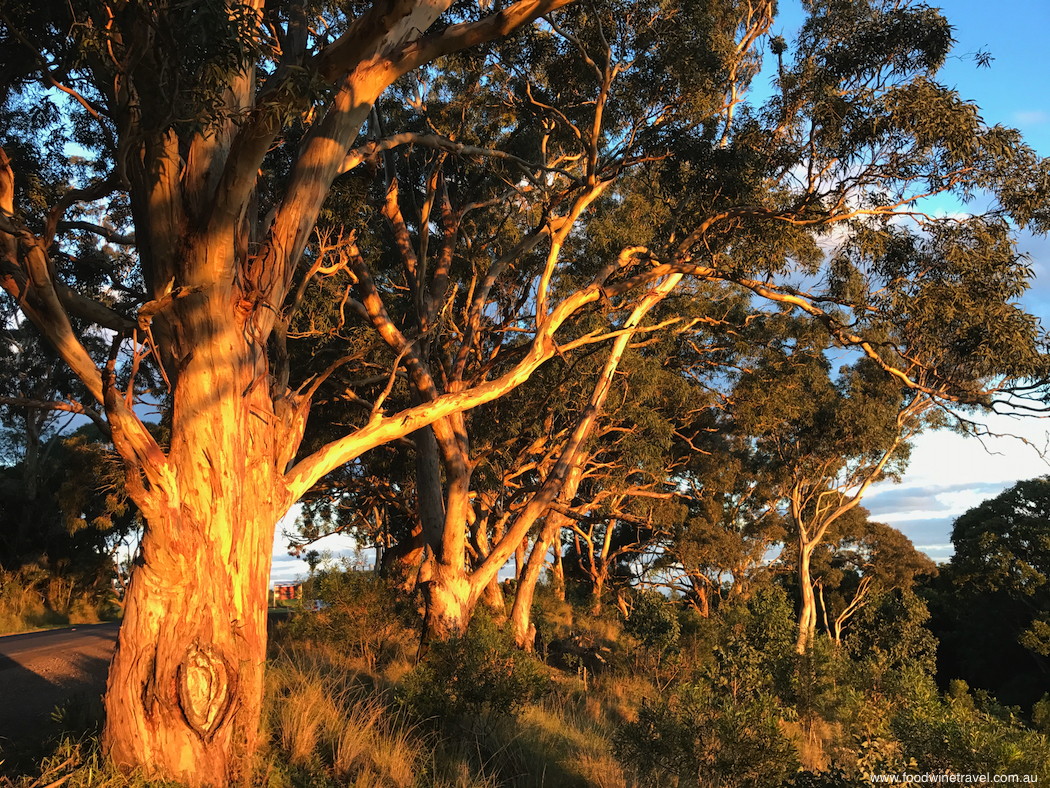 If you go:
www.southernqueenslandcountry.com.au
www.bunyamountainescapes.com.au
With thanks to Southern Queensland Country Tourism for hosting our stay in this beautiful part of the world.