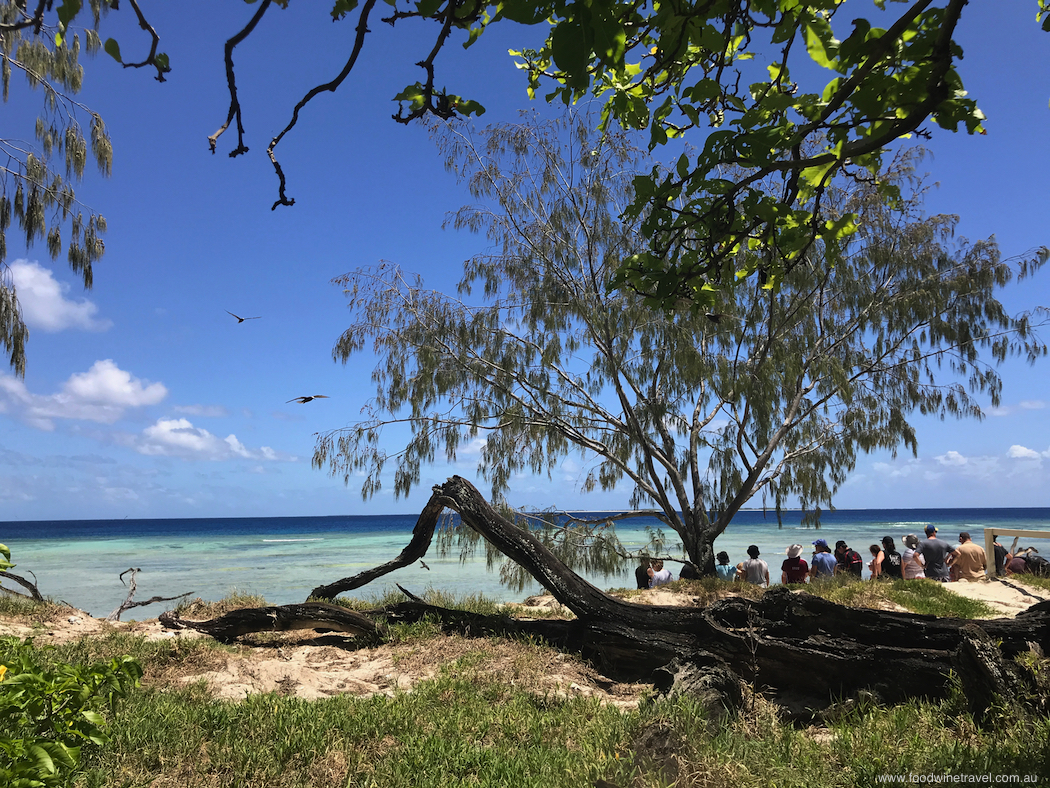 For the first couple of years after I started compiling my annual list of Top Travel Experiences, I usually aimed to list around 10 or 12 travel highlights. This year, that number has blown out to 20, which says something about how much travel we did in 2018. (15 countries, 9 of them new to us.) Once again, our feet have barely touched the ground!
---
Southern Great Barrier Reef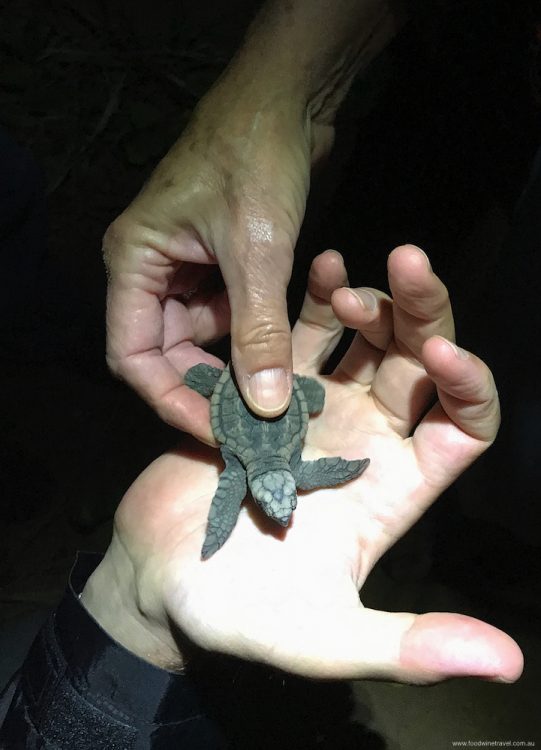 People travel all over the world to witness nature at its finest, so how lucky am I that the miracle that takes place on Mon Repos beach is only a few hours' drive from where I live? Every night from November onwards, you can see loggerhead turtles coming to lay their eggs on the beach, then from Christmas till about the end of February you can see them hatching and scrambling towards the ocean, just as they've been doing since time immemorial. This spectacle was one of many highlights of my trip to Bundaberg – others included snorkelling the Southern Great Barrier Reef around Lady Musgrave Island (witnessing several of these magnificent creatures as I did so) and visiting the Bundaberg Rum distillery where I created my own blend of rum.
---
Gwinganna Lifestyle Retreat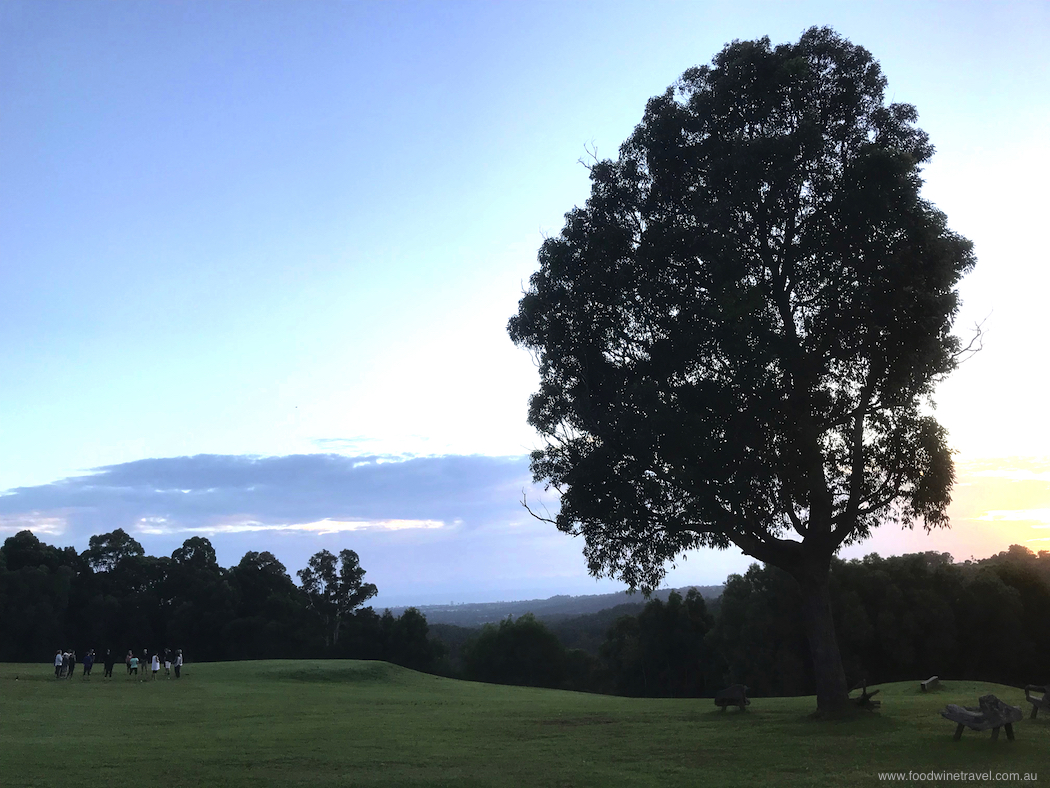 I have to confess that I very rarely see the sun rise. The sunrise at Gwinganna, in Queensland's Gold Coast Hinterland, however, is definitely worth getting up for. Practising Qi Gong (a little like Tai Chi) on the lush green hilltop, as the sun's rays peek over the horizon, is a magical experience that is perfect for centering the mind and body. Dedicated to health and wellness, Gwinganna offers a full program of activities, lectures, spa treatments and healthy cuisine, all blending into one soothing and restorative weekend.
---
Road Trip Along America's Pacific Coast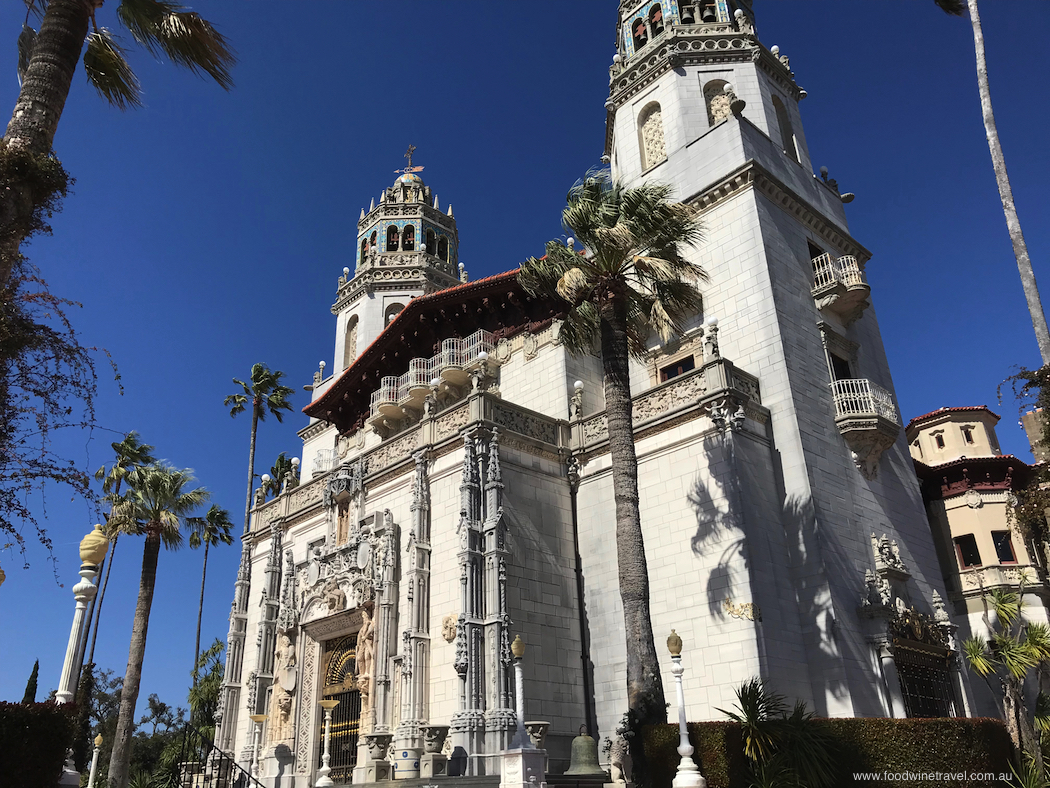 This was a mum-and-daughter road trip to remember. Driving nearly 3,000 kilometres over a couple of weeks, we followed the coastal road as much as possible from Los Angeles all the way to Seattle and beyond, ending up in beautiful Whidbey Island for a conference of the International Food, Wine & Travel Writers Association. Along the way, we talked and laughed, listened to music and podcasts, dined and shopped, and stopped wherever the fancy took us: Big Sur, the over-the-top Madonna Inn, Hearst Castle, the Golden Gate Bridge (where we saw seals frolicking in the water), spectacular redwood forests, weird and wonderful Portland, the new Amazon Go store in Seattle. Totally fun.
---
Cama Beach State Park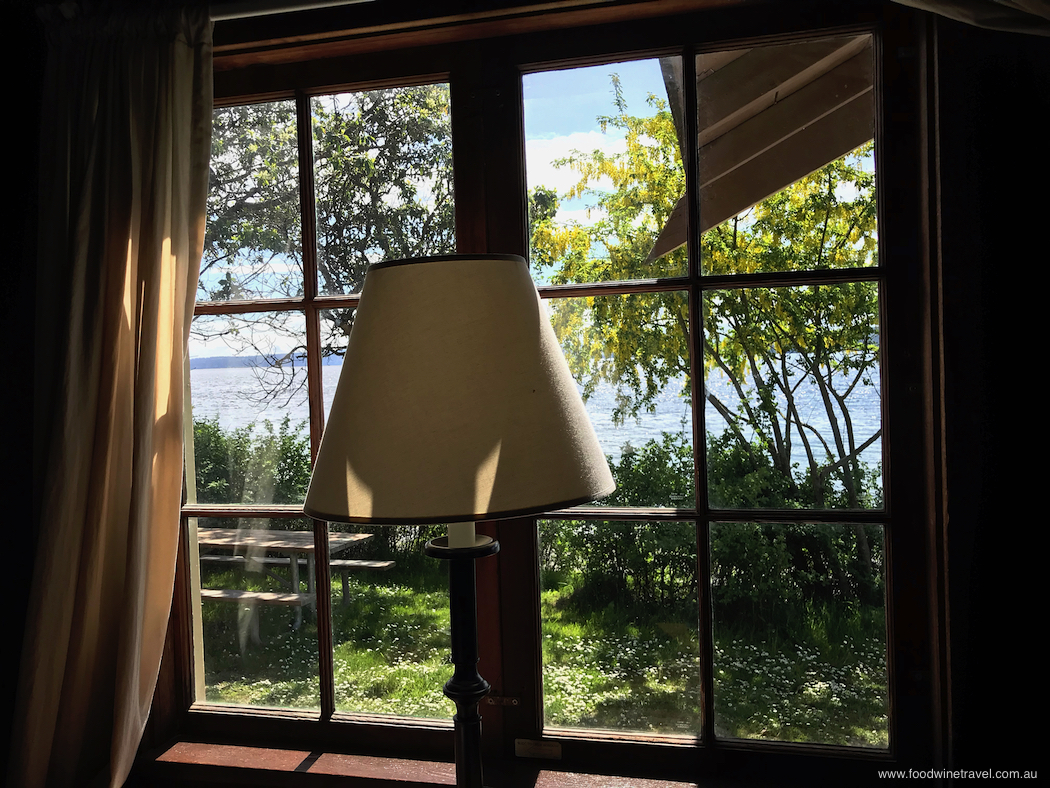 There's nothing flash about this Washington state park on the southwest shore of Camano Island but it is definitely very special. Located in the Pacific Northwest of the United States, staying at this humble beach resort was almost like being in a time warp. The resort was established in 1934 and run by the same family for more than 50 years, before being preserved by the state. The wooden cabins are located on the waterfront overlooking beautiful Puget Sound, and I was woken by the light streaming in through the windows onto my writing table. The beds have patchwork quilts made by local volunteers, there are old wooden boats to hire, even the old-style petrol pump still exists. Rustic but comfortable, the resort offers a glimpse into a simpler time. I loved it.
---
Hanoi Old Quarter
The more I travel, the more I want to slow down and enjoy the ride. Ideally, we would like to have spent even longer in Hanoi, but we managed a week and what a terrific week it was. Armed with Juliette Elfick's Pocket Precincts guide (Hanoi, published by Hardie Grant, 2018), we followed her recommendations for the best cultural hangouts, shops, bars and eateries. This ex-Hanoi, now-Melbourne resident knows the place like the back of her hand, and we experienced fabulous places that we would never have found on our own, like the cool gin bar up three flights of stairs in what appeared to be a vacant building, the quirky café in a decaying French villa, and the tiny kitchen making divine banh cuon. Our apartment above a shop in the Old Quarter was spacious, modern, perfectly located and cost us all of about $35 a night.
---
Plain of Jars, Laos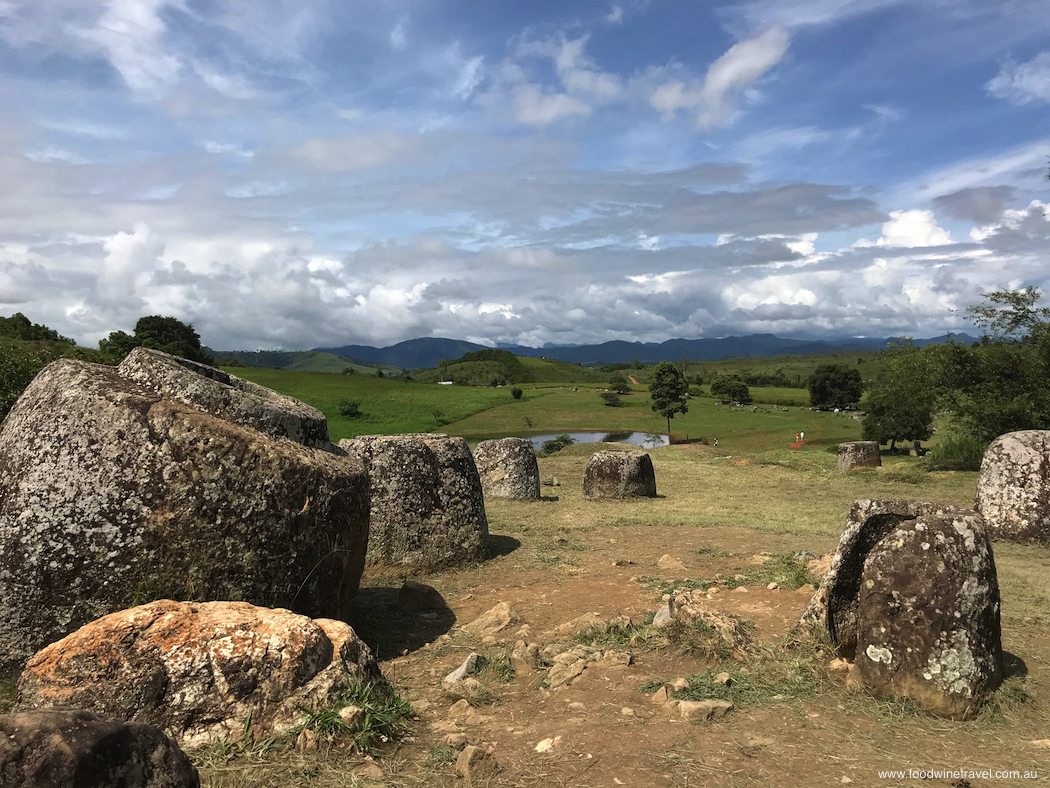 Anyone who knows me well knows that I have a serious preoccupation with visiting World Heritage sites. The Plain of Jars in Laos had been on my wish list for a very long time and in 2018 we finally got there. It was an uncomfortable seven-hour journey from Luang Prabang in a crowded mini-bus but oh so worth it to see these bizarre collections of stone jars that were scattered over the landscape thousands of years ago. Although various theories have been put forward, no-one really knows what they were used for. This excursion was also a highlight because of an Italian couple we befriended on the journey. Intrepid travellers who had driven their old jeep from Italy to many far-flung corners of the globe including Siberia, Iran and the Afghan border, they were an inspiration and a reminder of where our curiosity can take us.
---
Raya Heritage Chiang Mai, Thailand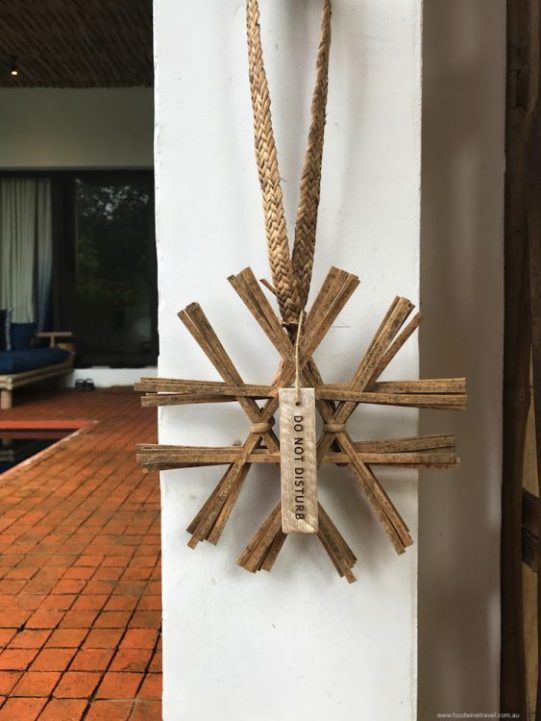 Although we stayed in many beautiful hotels this year, too many to list here, I'm including this one because it tops the lot. I loved everything about the Raya Heritage Chiang Mai, from our gorgeous ground-floor suite with private swimming pool, to the restaurant's focus on local and sustainable produce, to the peaceful riverfront location away from the hustle and bustle of Chiang Mai. What I especially loved was how the hotel is completely at one with its surroundings, with the use of stone and wood and natural earthen tones that reflect the landscape. It's an Instagrammer's delight. And the spa is heavenly too.
---
Santa Barbara, USA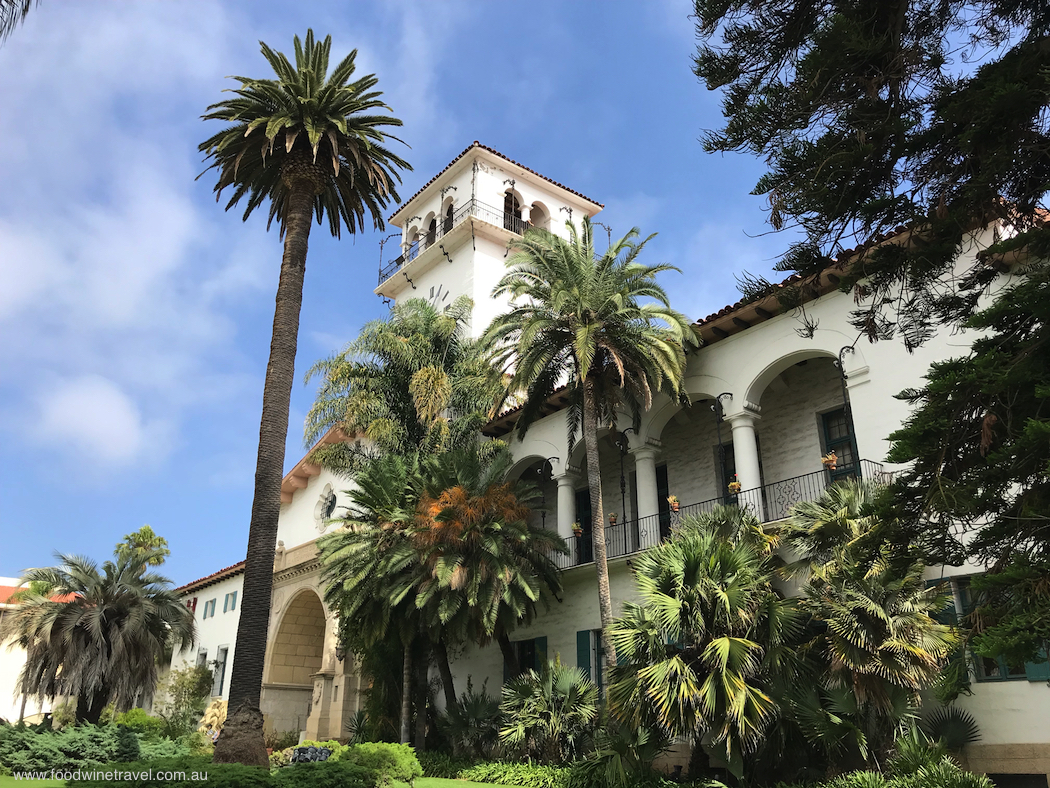 On the last few occasions that we've flown into the U.S. through Los Angeles, we've tried to get out of the city and instead enjoy a layover in some of the lovely places within a few hours' drive of the city. This time around, we hung out for a couple of days in Santa Barbara, a pretty coastal town with distinctive orangey-red tiled roofs, Spanish-inspired architecture and Mediterranean-style gardens. For a town of just 90,000, Santa Barbara has a surprising abundance of museums, galleries and historical attractions, excellent restaurants and cellar doors, cultural events and festivals. We can highly recommend it for a car-free Californian sojourn.
---
Corning Museum Of Glass, USA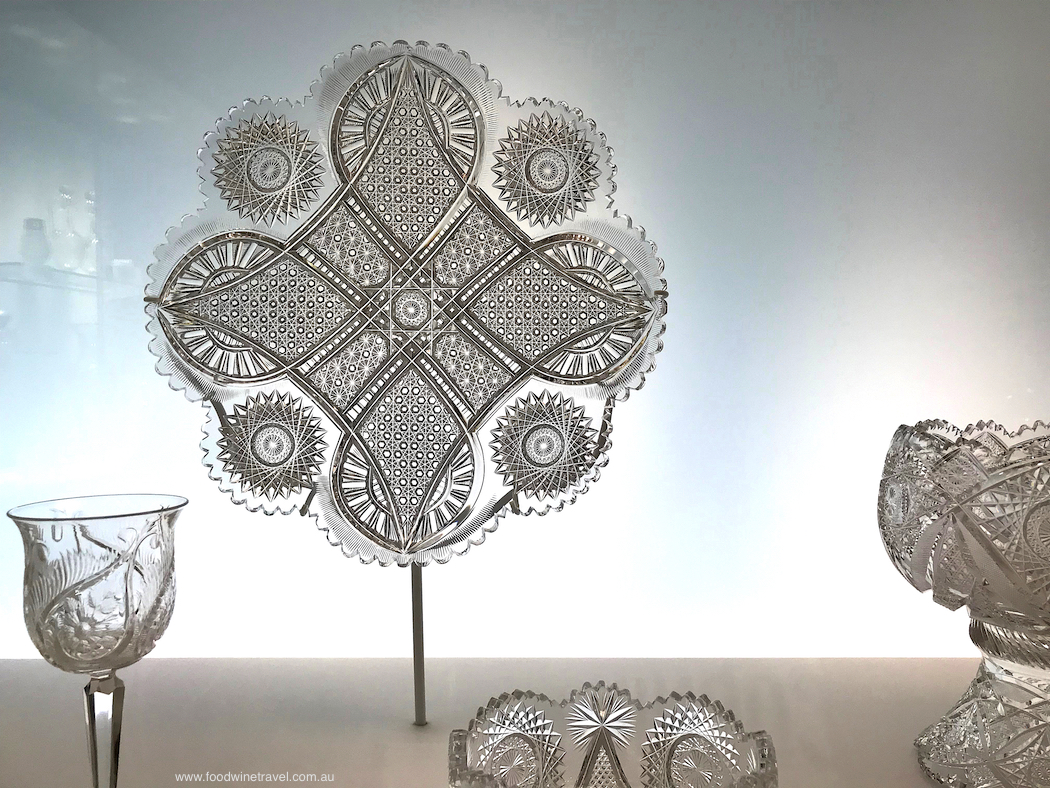 Who would have thought that in a small town in the north-east of the United States we would find a museum that ranks amongst the finest we have visited. With a population of just over 10,000, Corning is home to Corning Incorporated (formerly Corning Glass Works), which most Aussies would know of as the producer of Corning Ware and the original producer of Pyrex. The Corning Museum of Glass displays more than 45,000 glass objects, dating from more than 3,500 years ago to the present day, and the collection is simply breathtaking. I could have spent an entire day in this museum but had to zip through as we were busy with TBEX, a travel blogging conference which the museum hosted.
---
Where Woodstock Was Held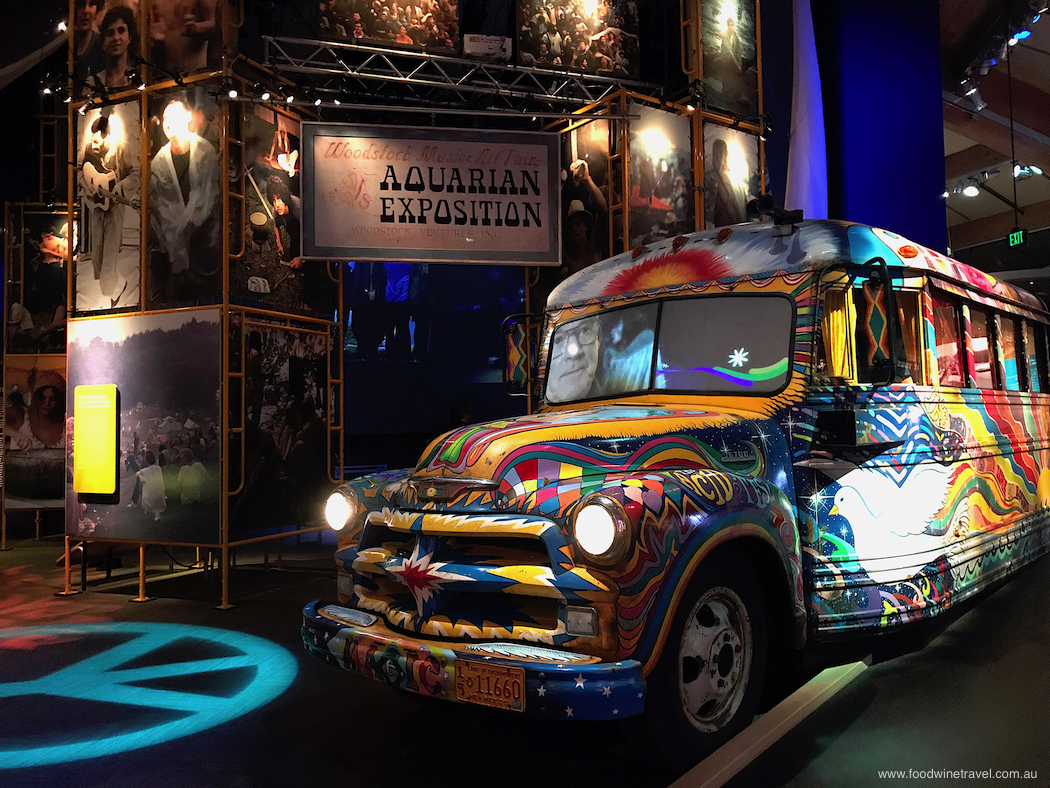 What a buzz to visit the site in Bethel Woods, New York State, where Woodstock was held (50 years ago this year). Even better to run into a bloke there who had actually been at the festival and reminisced about what it was like. In a period of great unrest (when the U.S. was deep in controversy over the Vietnam War and the civil rights movement), Woodstock spread a message of unity and peace. It was the music festival that defined a generation, and you could tell from the reactions of people visiting the site when I was there that seeing where it all happened was an almost spiritual experience.
---
Cave of the Winds, Niagara Falls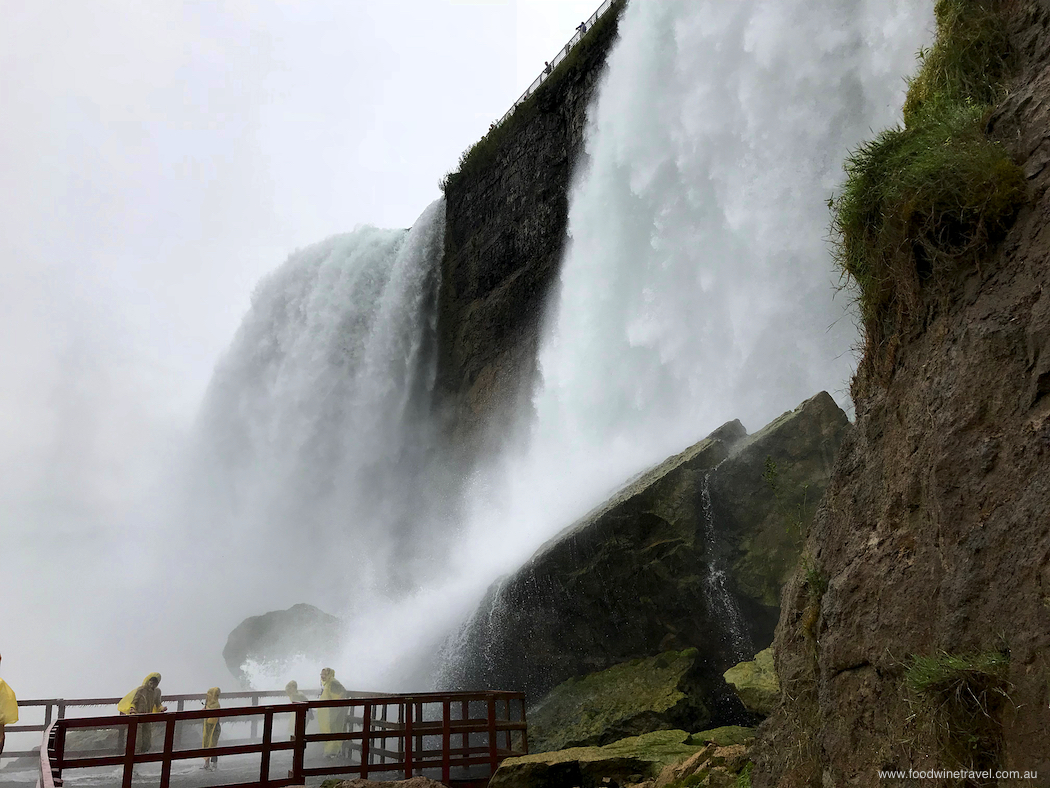 This is right up there with some of the most exciting things I've done. I first visited Niagara Falls many years ago but never got as close to them as I did on this tour, where you ride an elevator 53 meters deep into the Niagara Gorge, kit up in bright yellow ponchos and follow walkways that take you within 6 metres of the thundering torrents of Bridal Veil Falls. You get totally soaked and totally stoked, as seeing the power of nature at such close quarters is an awesome experience, especially when you hit the famous "Hurricane Deck". This is in upper New York State, on the American side of the Falls, and later on we crossed the border and witnessed the spectacle from the Canadian side too.
---
Always Friendly Canada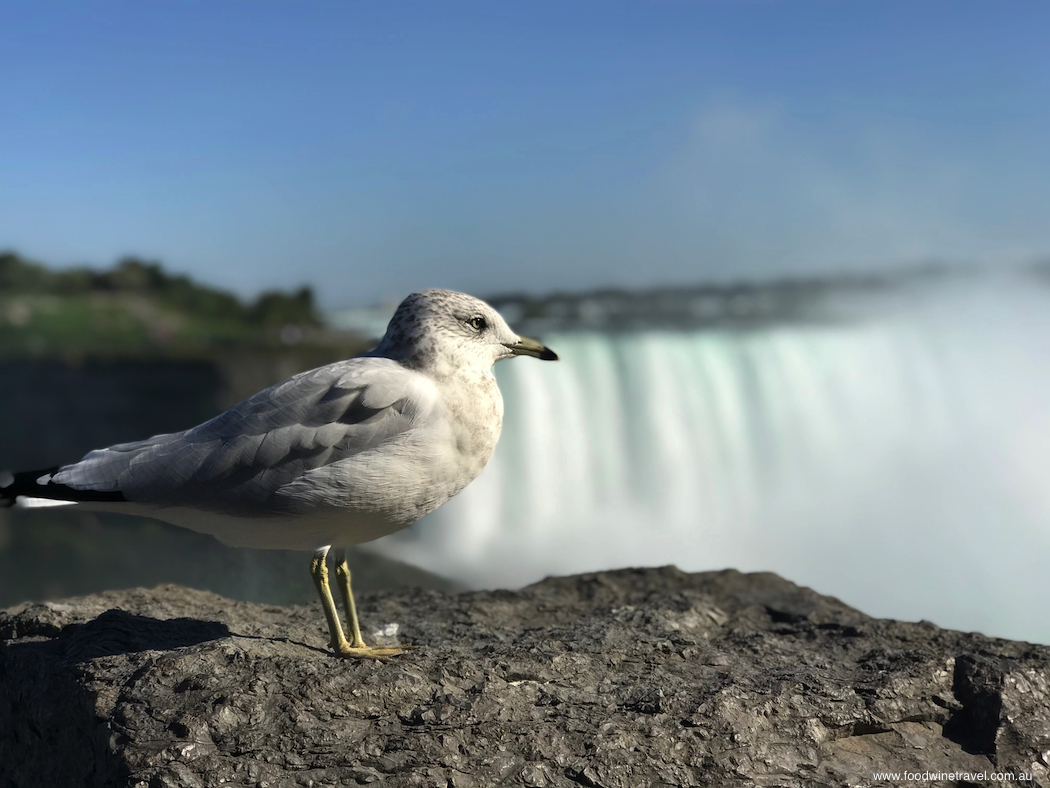 We had a great time in Canada, not just because of the places we visited (Niagara, Ottawa and Montreal) but also because of the friends who took us into their homes and showed us wonderful hospitality and the local insights that you never get without those personal contacts. Ottawa and Montreal were a first for us, and we were super impressed, especially with the food markets and the dining scene in Montreal (thanks, Noreen, for introducing us to so many great places!) The Montreal Museum of Fine Arts was another highlight – we got lost in there for an entire afternoon.
---
Autumn in New England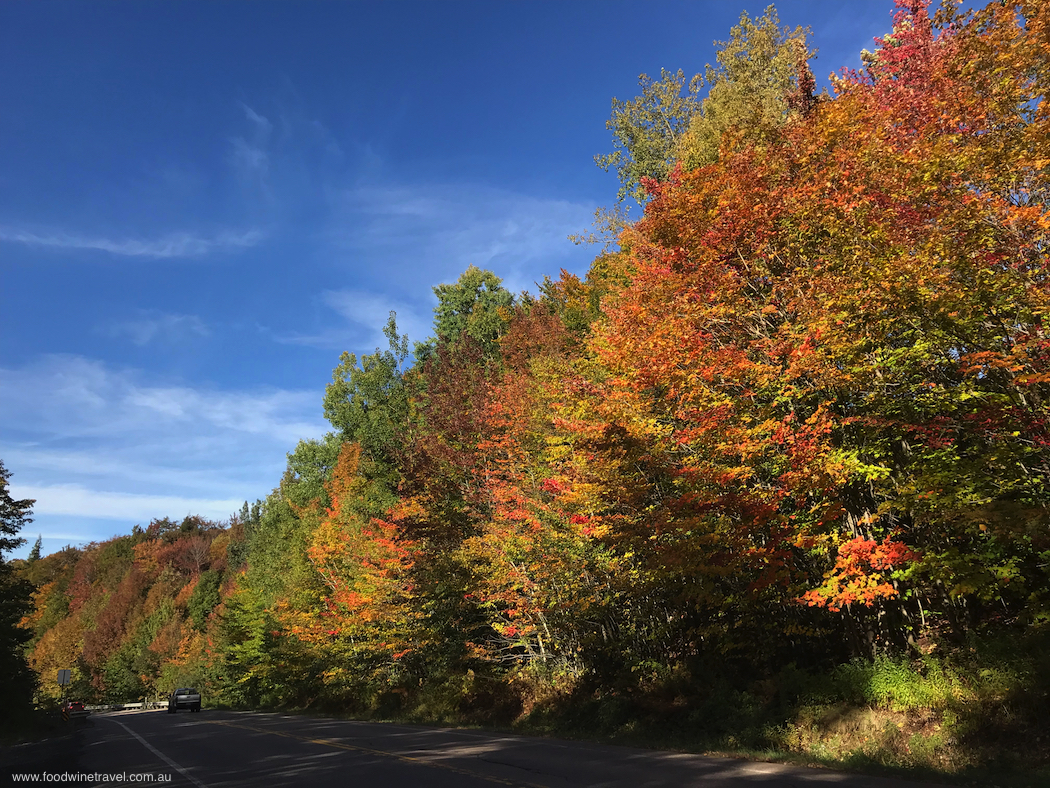 We happened to be in the north-eastern part of the United States just in time to do a lot of leaf-peeping. It was a stunning Fall in Vermont and we had great fun meandering along scenic highways ablaze with red, orange and gold foliage. We spent one night in a postage stamp-sized room at the historic (1790) Smugglers Notch Inn in Jeffersonville before continuing on to pretty Stowe through the Smuggler's Notch mountain pass, a dramatic route with tight turns and breathtaking vistas. We visited maple producers, cideries, and covered bridges (another passion of mine – you can never have too many covered bridges!)
---
Salem, Massachusetts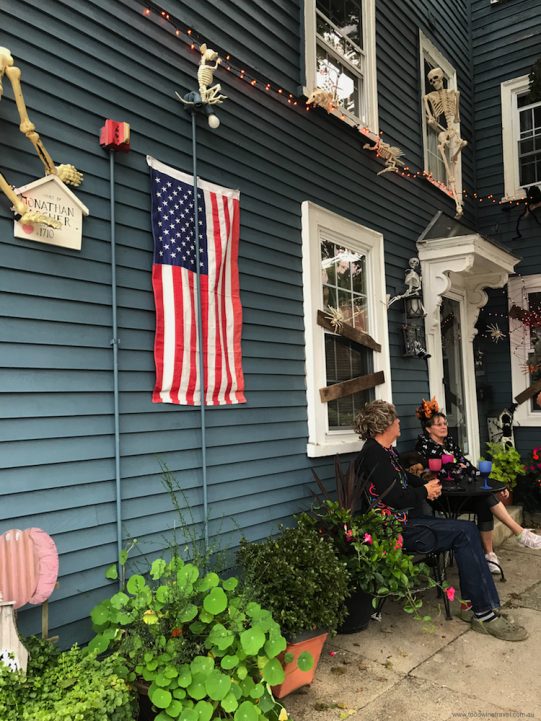 In the weeks leading up to Halloween, the historic town of Salem goes nuts. This is where the Salem Witch Trials began in 1692, resulting in 19 people being hanged and one man being "pressed" to death (the details are too ghastly to go into). It's a sad story that in many ways is sensitively honoured and remembered, but the hysteria around witches takes on a different form in the weeks leading up to Halloween, and we arrived right in the middle of the party. Although it was so crowded it was unpleasant for visiting any of the museums and cafés, the Halloween decorations and offbeat characters walking the streets were a sight to behold.
---
Art Deco Walking Tour Of Miami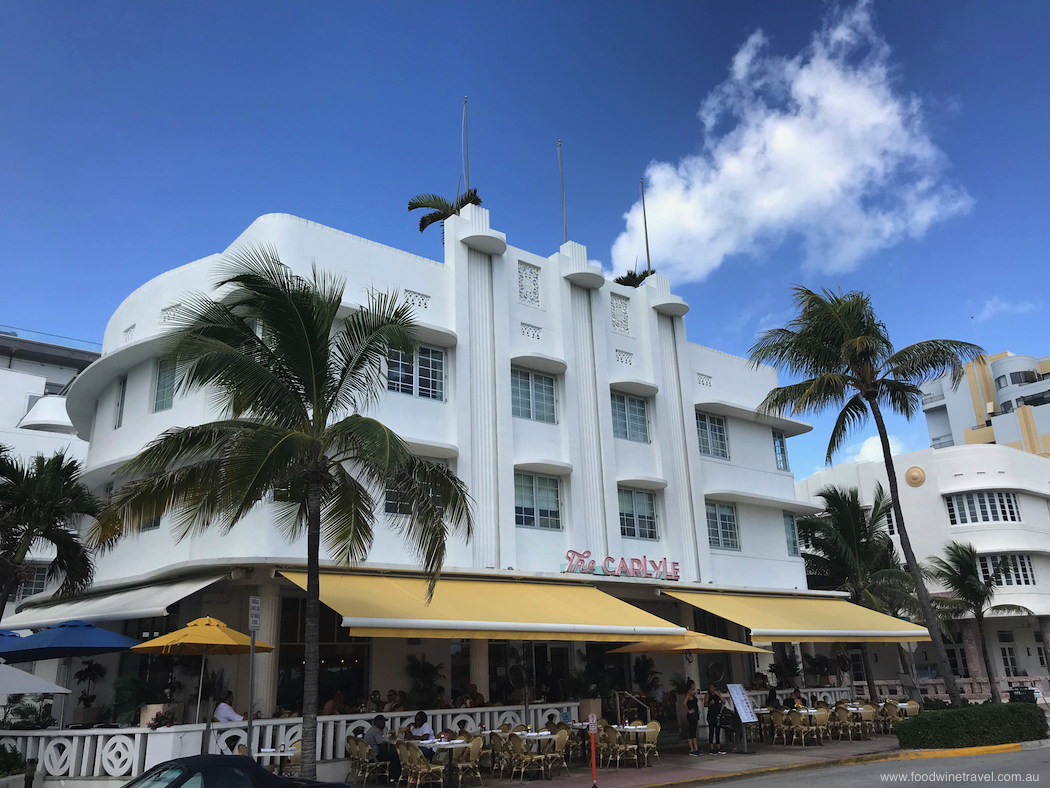 Miami has one of the world's greatest concentrations of Art Deco buildings, a style of architecture that I am in love with. Our 90-minute walking tour of Miami, Florida, was fascinating and informative, and I can't believe how many photos I managed to snap in that short time. There are more than 800 Art Deco buildings within one square mile in Miami's South Beach neighbourhood, and I think I photographed nearly all of them.
---
Havana, Cuba
Cuba … oh how much we love you. We stepped off Royal Caribbean's Empress of the Seas just as Havana was waking up, and almost immediately saw all those brightly coloured 1950s American cars just like you see in the photos. We did a couple of walking tours that inspired lots of discussion, walked in the footsteps of Hemingway and drank Mojitos and Daiquiris in his favourite bars, listened to some great salsa music in atmospheric rooftop bars, and visited funky little cafés and shops. I reckon that a country where the Customs staff and the nurse on duty wear fishnet stockings with their uniforms, is surely a country worth visiting!
---
Colourful Curaçao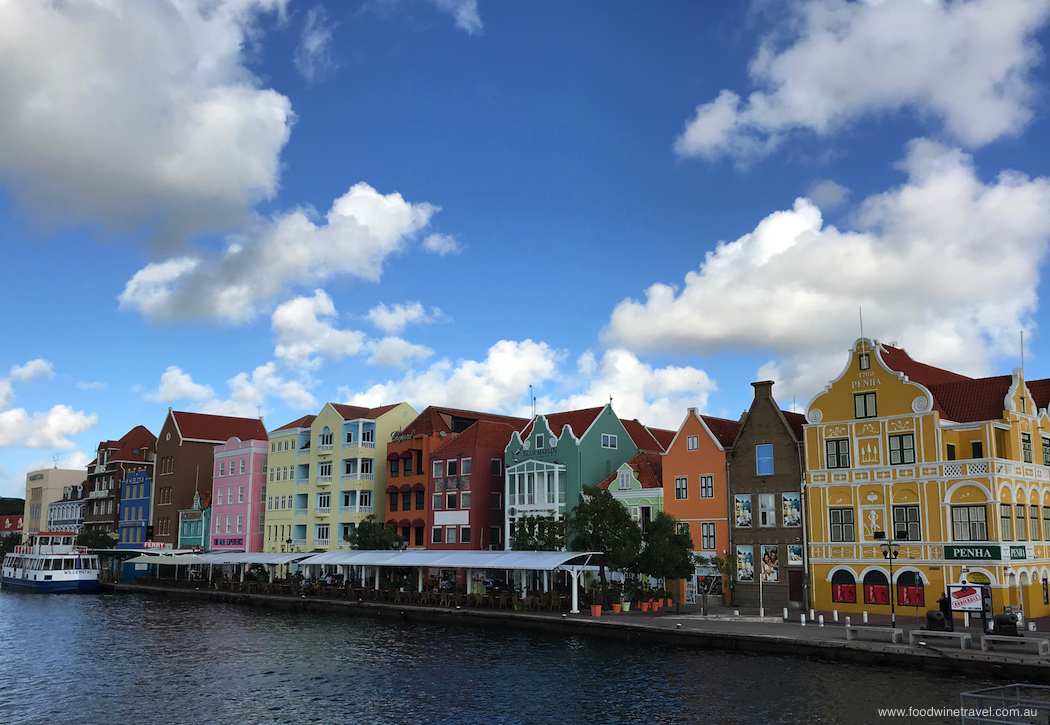 It was a long-held dream to visit this island in the Caribbean, part of the Kingdom of the Netherlands, known for its Dutch-style buildings that are decorated in all the colours of the rainbow. My interest in visiting Curaçao was a deeply personal one, as my dearly loved dad (sadly no longer with us) lived there for a couple of years before migrating to Australia from The Netherlands. The longer we are without our loved ones, the more we want to walk in their footsteps. Dad was definitely with me on this one.
---
Panama Canal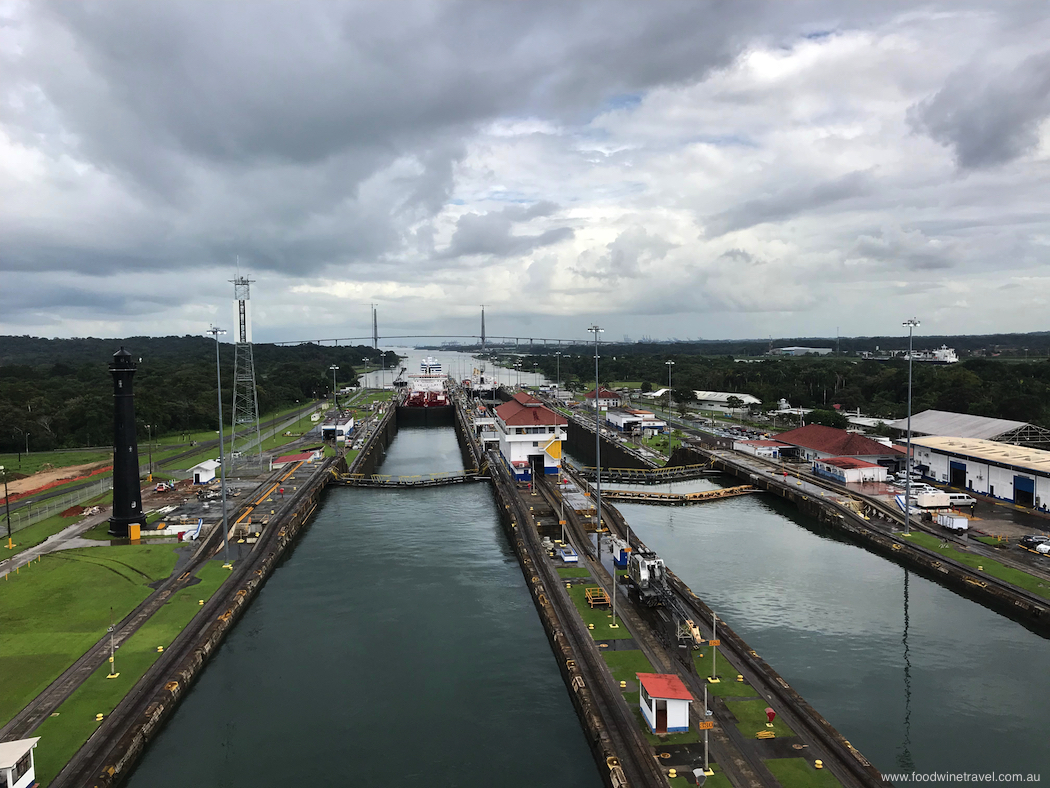 I've been on quite a few cruises that negotiate locks – river cruises in Europe, on the Yangtze in China, and on Australia's Murray River. It's always exciting at first and then it's a bit like watching grass grow. I wondered if I might feel the same way about the Panama Canal, but little did I know. This is right up there with some of the most exciting journeys I've ever done. Watching huge ships pass through the locks with just inches to spare on either side is a magnificent sight; learning how the Canal was a feat of engineering and ingenuity is mind-blowing. I'm ashamed to say that we knew little about the Panama Canal before we embarked on Holland America's Zuiderdam cruise. Now we are quite the experts.
---
Uluru, Central Australia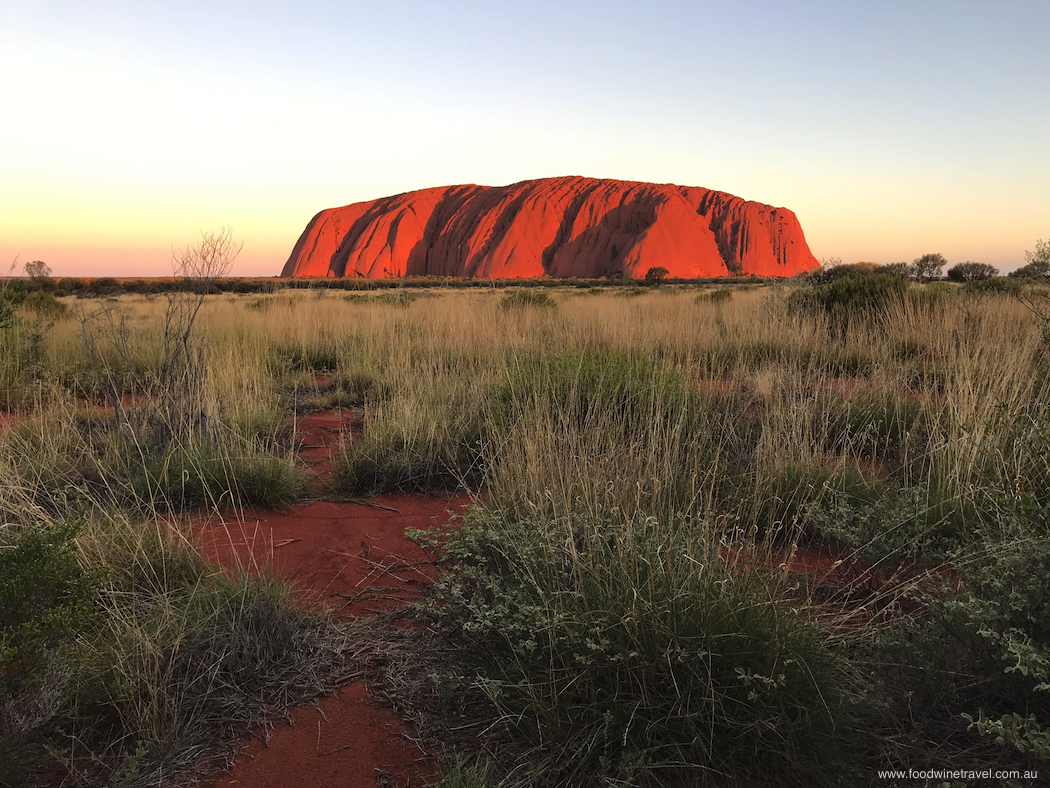 I first visited Uluru a couple of decades ago and was so overwhelmed by the beauty and the spirituality of the Red Centre that I was reluctant to return lest it spoil the magic. But in 2018 we did return, inspired in part by a wish to see the Field of Light, Bruce Munro's art installation that turns the desert every night into a sea of colour. I am happy to report that Uluru and Kata Tjuta were just as magical the second time around, and Australia's beating heart is beating just as strongly in my heart.
---
Mount Tamborine, Queensland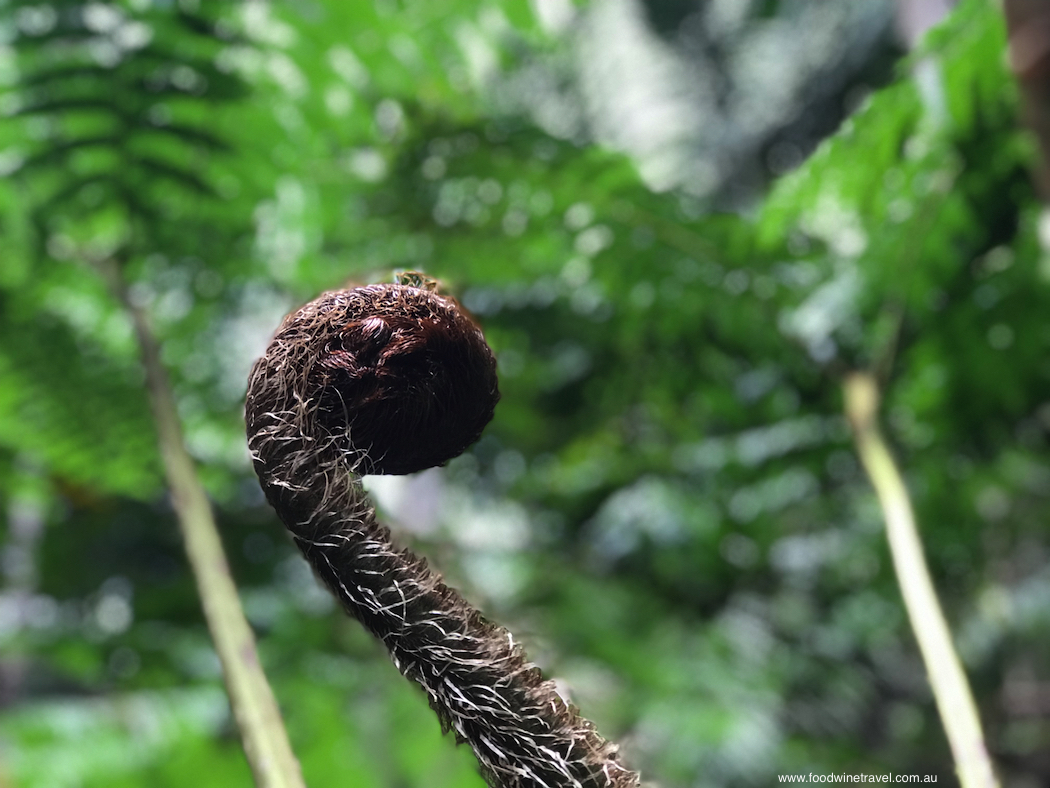 Although it's grand exploring the world, it's also nice to explore our own backyard. We enjoyed a lovely mid-week getaway at Witches Falls Cottages on Tamborine Mountain, going for walks in the national park (the third oldest national park in the world), poking around the shops, dining in local restaurants, and enjoying massages in our secluded cottage. Rather a nice way to cap off the year, don't you think?
P.S. Don't forget to check out our Top Food & Wine Experiences for 2018!