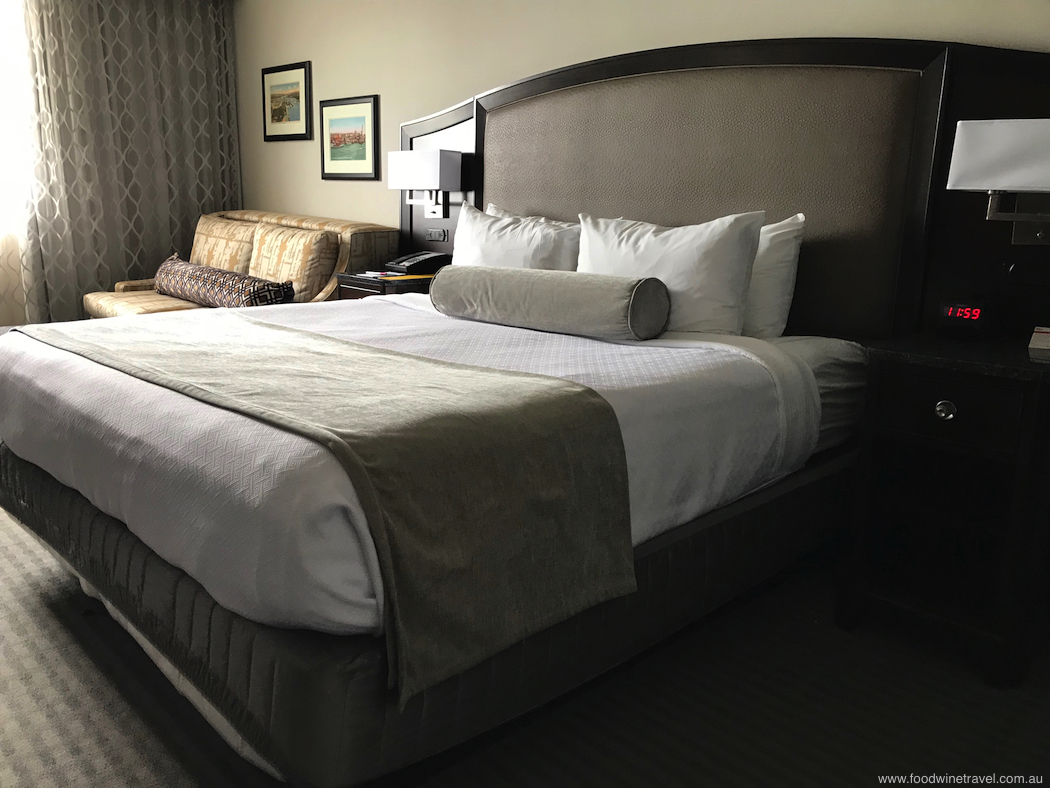 Sea-Tac International Airport, if you didn't guess it from the name, is located between Seattle and Tacoma, in Washington State. It's an incredibly busy airport and growing by the minute. There are lots of connections to ports in Asia, Europe and North America, so not surprisingly there's a high demand for airport accommodation.
The staff at Crowne Plaza Seattle Airport handle all the busy comings and goings with aplomb. Although the hotel's check-out time is 12 noon and check-in time 3pm, airline schedules don't always fit in with hotel times. Thankfully the friendly reception staff move mountains to make rooms available earlier if they can.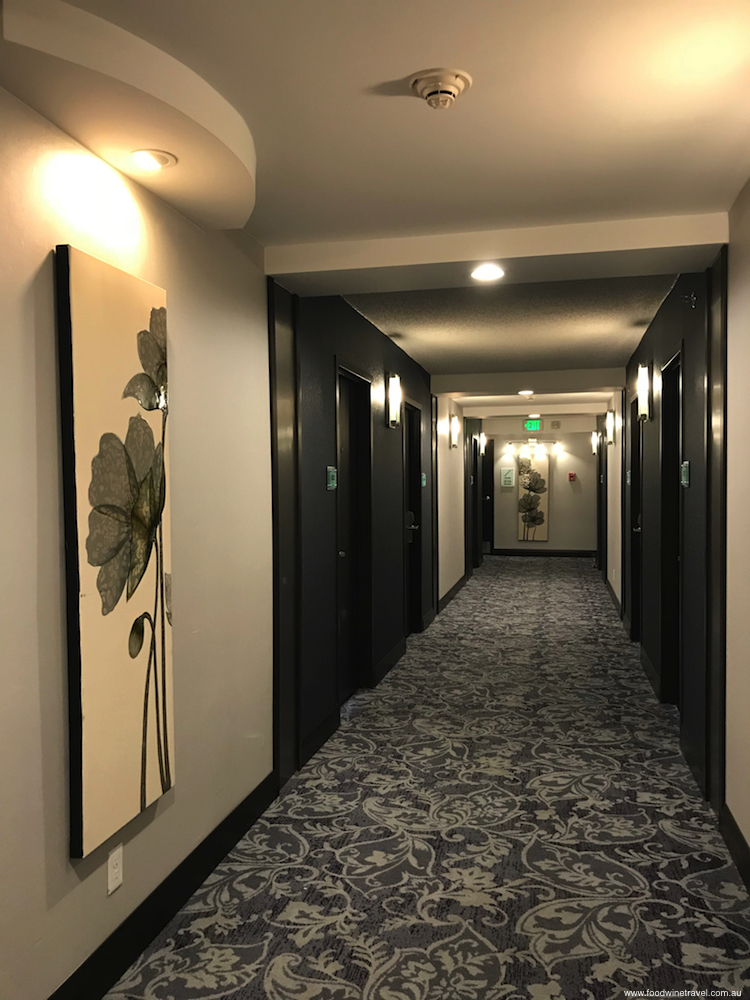 In my extensive travels throughout the United States, I've encountered a lot of rigidity with check-in times, so the flexibility shown by Crowne Plaza staff and their willingness to help, is refreshing. Many of the hotel's online reviews indicate that other guests have also appreciated early check-ins, so my own good fortune wasn't a one-off. It's good to see a hospitality business practising the true art of hospitality.
So, what to do with an entire afternoon and evening in a hotel room? Under normal circumstances I would have gone into downtown Seattle. A Link Light Rail station near the hotel provides cheap and easy access to the city; the trip takes about 35 to 40 minutes. There is also a shuttle that goes to a nearby Mall for shopping. But I've been travelling for several weeks, I've visited Seattle a few times previously and I've got a heavy cold coming on, so today I'm not going anywhere; I'm just going to put my feet up and relax.
My deluxe room on the 10th floor is comfortable and spacious, with a king-sized bed and plush pillows. The hotel directory tells me that the pillows are synthetic but a feather pillow can be delivered if I want one. The clear-glass windows are huge and the curtains can be drawn right back.
The view is nothing to write home about – as might be expected, the room looks out over a giant parking lot towards the Interstate 5, where the traffic never stops. But there's oodles and oodles of natural light, and the room is remarkably soundproof, which makes it a very pleasant spot to while away an afternoon.
The room has a sofa, free wi-fi and a huge flat-screen TV with god knows how many channels. There's also a very spacious desk with plenty of room to sort through the dozens of travel brochures that I've accumulated on my travels.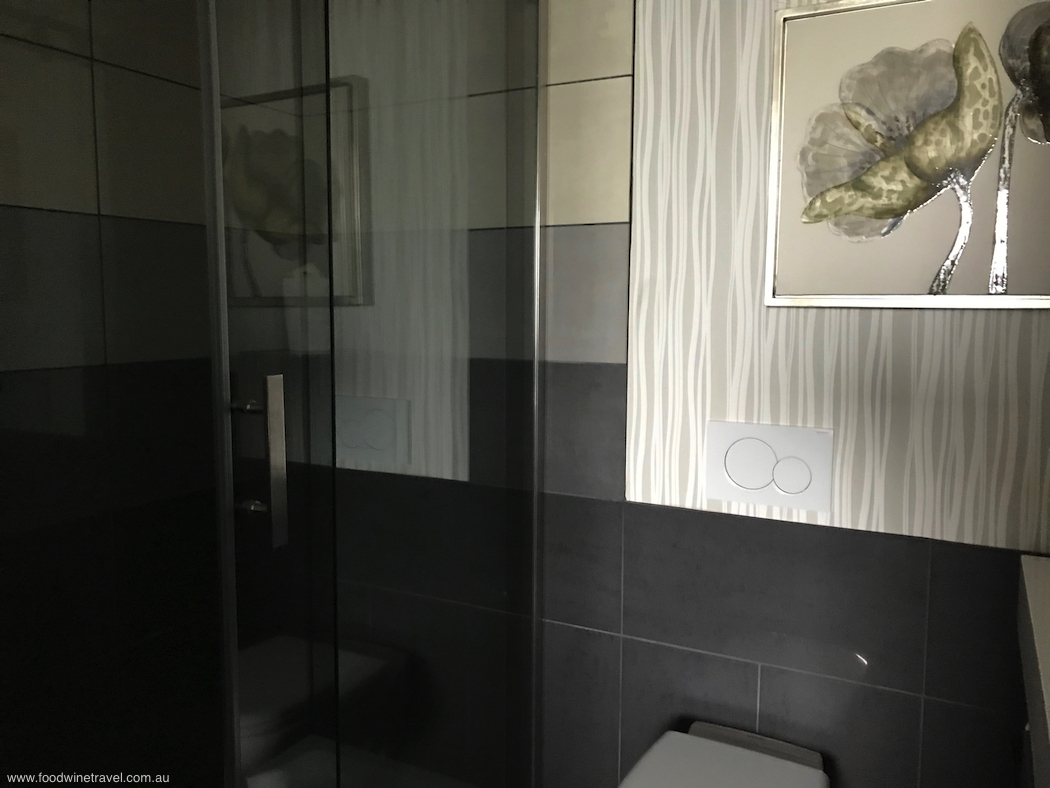 The bathroom is small but modern with a walk-in shower, hairdryer and (this always impresses me) a makeup mirror. Short-sighted travellers rejoice. Complimentary amenities include shampoos, razors, and toothbrush.
Room facilities include a refrigerator, iron and ironing board, safe, and Keurig coffee maker (capsules). I was surprised that there was a turn down service with staff delivering a new bottle of water and a couple of Seattle-made chocolates.
There are ice machines on each floor, and a fitness centre and business centre in the hotel. A room key is needed for elevator access to guest floors.
Room service is available 24 hours, or you can dine in Reflections Grille. Open from 6am to 11pm daily, it serves burgers and sandwiches, salads, pizza and a good variety of mains (chicken, fish, steak etc). Parking is available on site for $US24.
The shuttle service to the airport is impressive. Not only is it free, but it runs every 20 minutes, around the clock. Just as the reception staff and housekeeping staff are super friendly, so too is the shuttle bus driver. As he drops me at the terminal and points me in the right direction, I reflect on how nice it is when the final impression is a warm one.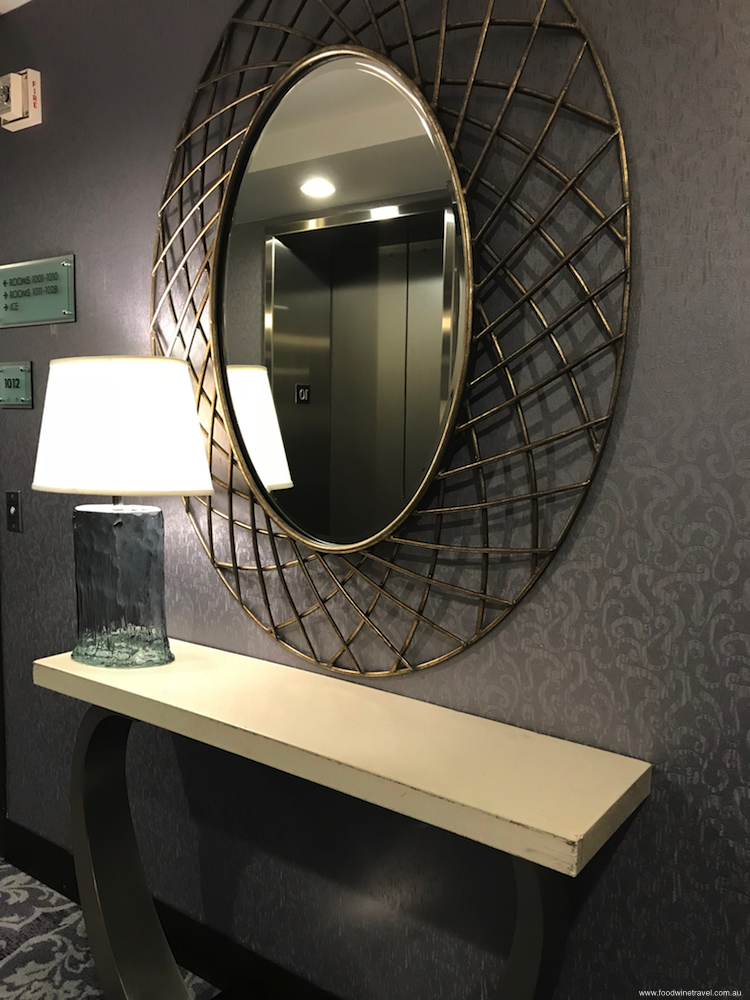 If you go:
Crowne Plaza Seattle Airport
17338 International Blvd,
Seattle WA 98188
United States
Tel: +1 206 248 1000
www.cpseattleairport.com
With thanks to the Crowne Plaza Seattle Airport for hosting me for the night.
I stayed in room 1020.