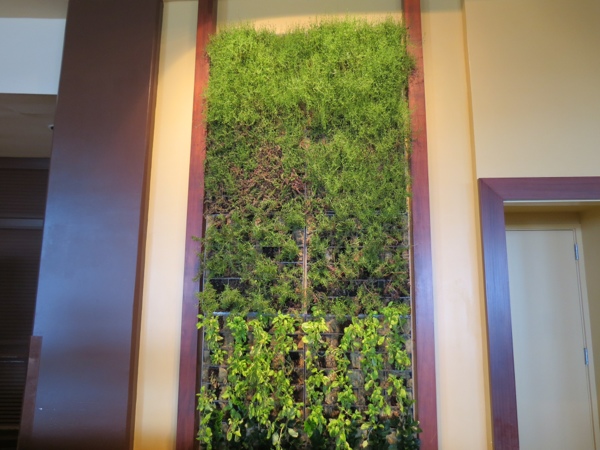 Now isn't this a nifty idea? It's one of three "living walls" at the Sheraton Waikiki, a beachfront hotel with direct access to Honolulu's most famous stretch of sand.
I'm in town for the second annual Hawaii Food and Wine Festival and I'm very comfortable, thank you very much, with my room overlooking Waikiki with views all the way to Diamond Head.
After a dip in the glorious infinity pool, I sat at a table in the hotel's Edge cafe and ordered a burger, quaintly served in a basket with a copy of the 1901 Honolulu Tribune talking about a new telegraphic system between the islands and "what will they think of next? … a flying machine?"
On my way back to my room, I passed through the hotel's Kai Market and marvelled at these "living walls" which are part artwork and part sustainable produce source.
General manager Kelly Sanders came up with the idea when he was deciding on artwork during the hotel's recent $200 million-dollar renovation. It fits in with the hotel's ongoing commitment to "green" initiatives and the chefs love it because they can pick fresh organic herbs without having to buy from an outside source.
Guests can ask for fresh basil or other herbs to go with their eggs in the morning or salads in the evening.
Greg and Terri Lee of Honolulu-based 1st Look Exteriors were responsible for the installations, which took three days to complete. The gardens come with an irrigation system that provides non-stop hydration. Full marks for a top idea.