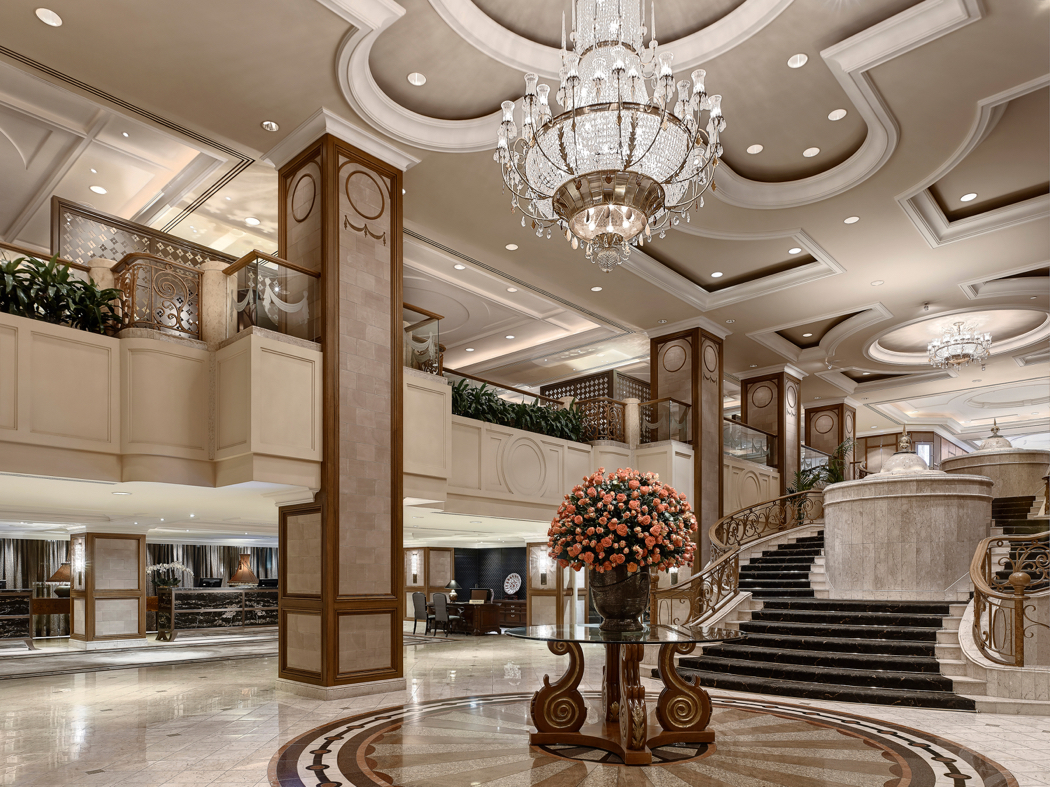 Can a hotel be too girly? The Langham Melbourne wears its pink and gold with pride. It's stamped on everything from the water bottles to the pens. There's a pink London taxi out the front, and the staff wear pink ribbons and ties. Yet surprisingly, the ambience is not overly feminine but rather one of classic luxury. Somehow the hotel carries off its pink-fest with enough aplomb to keep everyone happy.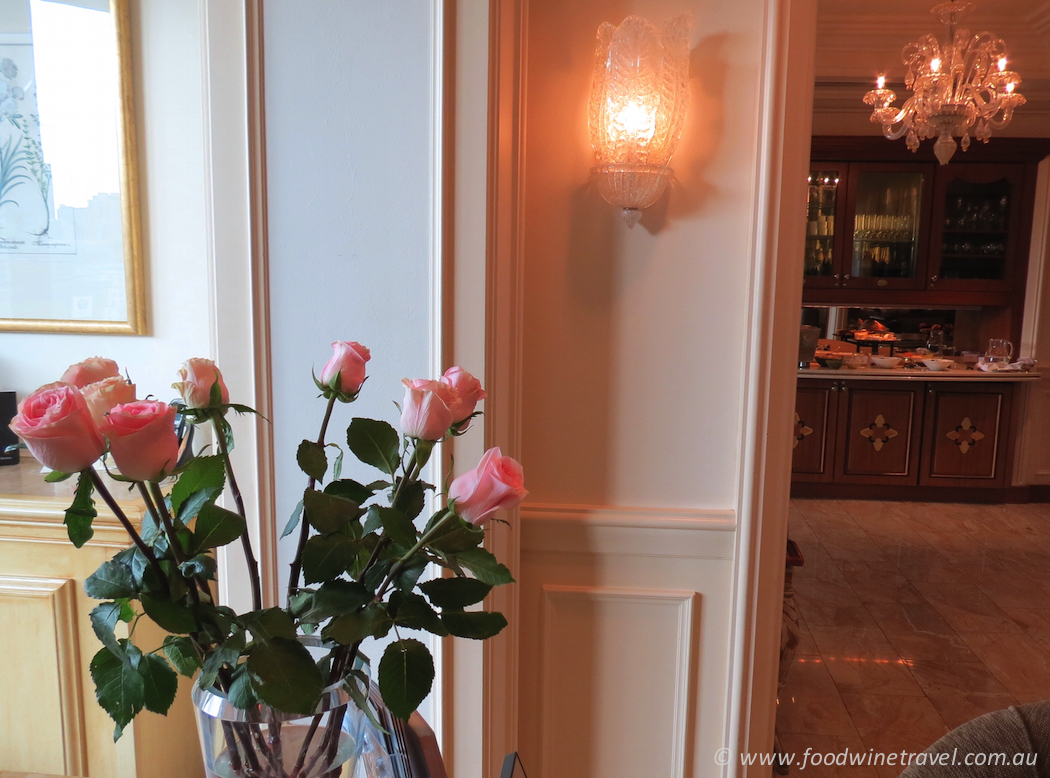 Perhaps that's because it's just such a beautiful hotel that sweeps you off your feet from the minute you step into the palatial lobby with its magnificent chandeliers, marble floor and oversized vases filled with sweet-smelling flowers. Be escorted to the Langham Club (above) for check-in, as we were, and your happiness is complete.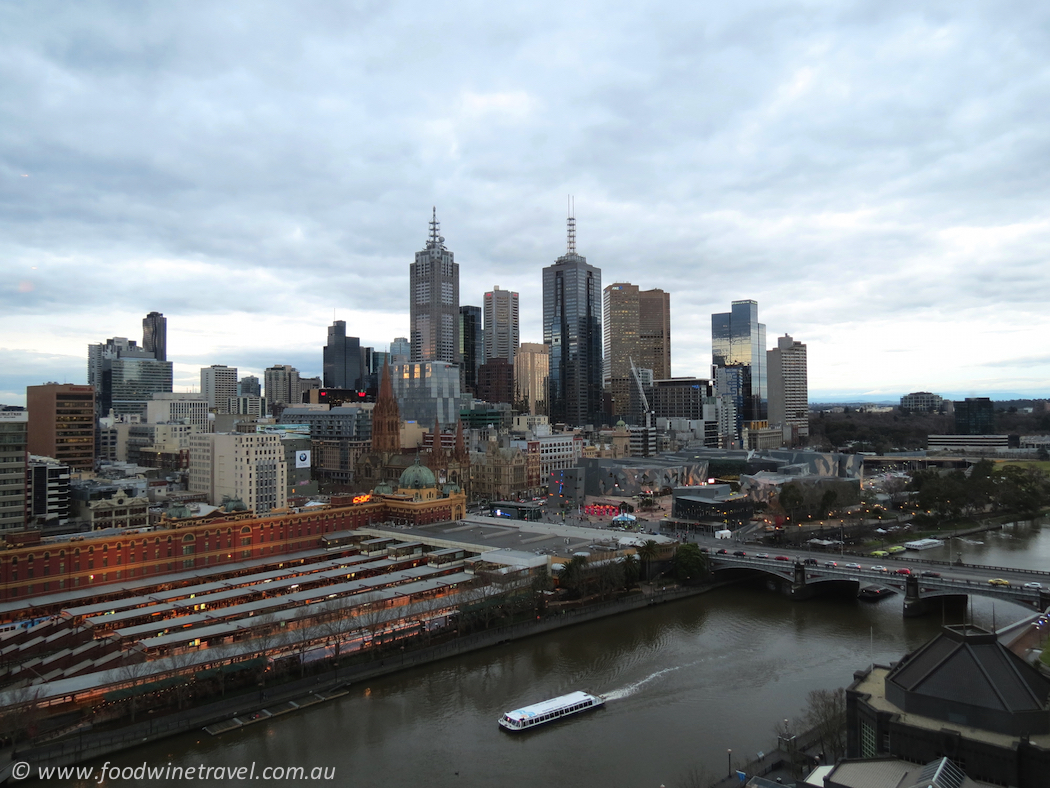 We loved having access to the Club and can highly recommend this for those who wish to enhance their stay. On the 24th floor, it has stunning views across the Yarra River to the city, and is a quiet haven in which to sit and watch the world go by. The staff, both in the Club and in the hotel in general, are incredibly professional and friendly, and our personal escort to the Club lounge on check-in was done with all the ceremony that might normally be afforded to a movie star.
Speaking of celebrities, we rubbed shoulders with comedian Dylan Moran at the afternoon tea buffet in the Club. Never one to be lost for words, my other half attempted to engage him with some Irish humour but it fell somewhat flat – perhaps he likes to be the one telling the jokes rather than being on the receiving end.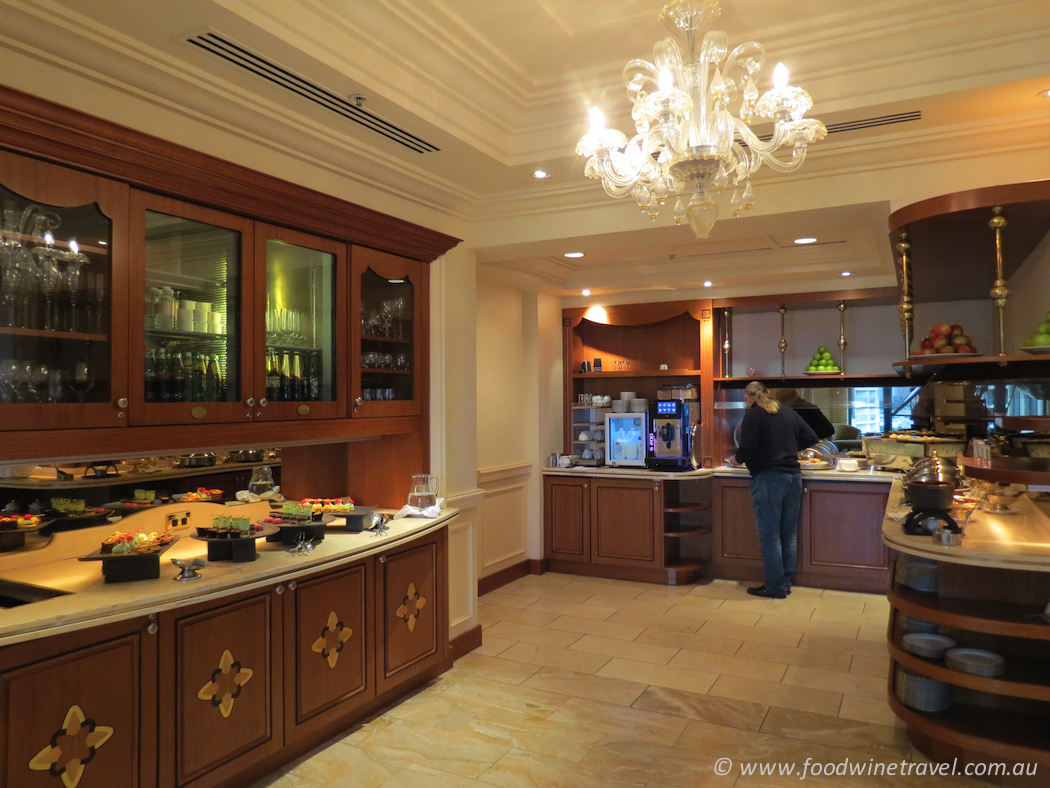 The Club (above) offers a delectable afternoon tea, evening drinks and canapés, and a lovely breakfast spread. Access to the Club comes with complimentary wi-fi and free pressing of three garments.
The 25-floor hotel has 388 tastefully decorated rooms including 126 river view rooms, 57 executive club rooms, 6 balcony rooms, 7 terrace rooms, 11 suites and a Presidential Suite. There's also an award-winning spa, Melba restaurant for "interactive" dining, and a 15-metre swimming pool and fitness studio.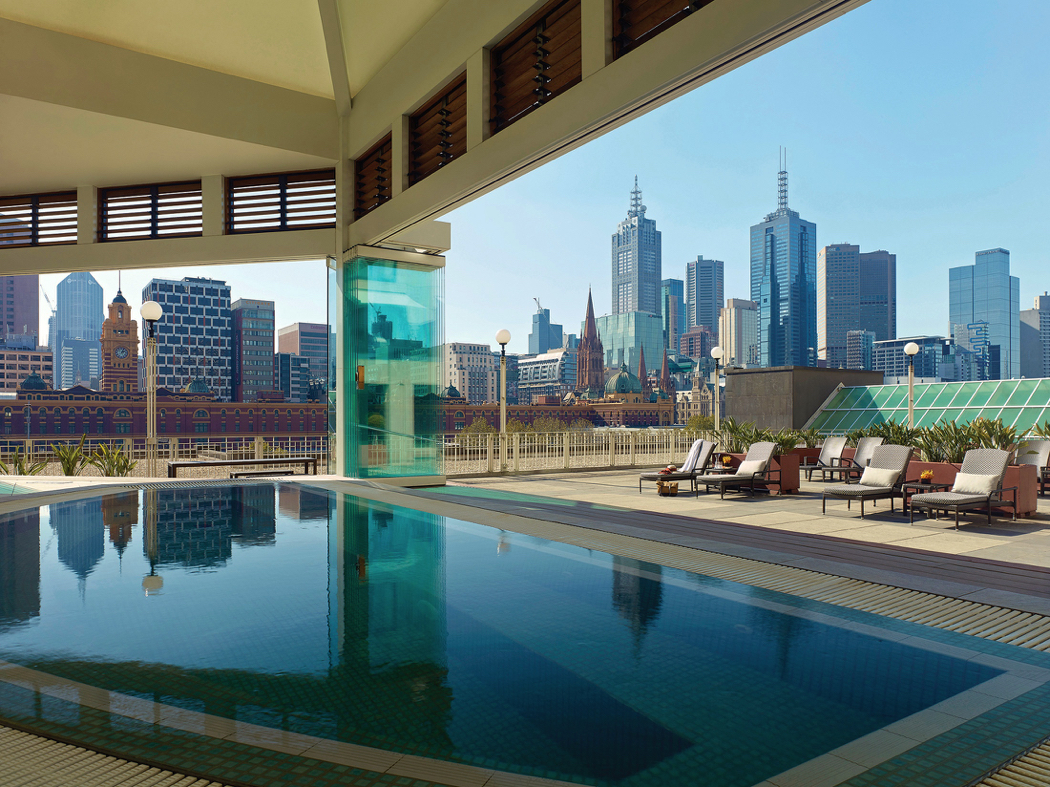 The Langham has a great location at Southbank with a bridge connecting it directly to Flinders Street train station. It's literally next door to the Arts Centre and a zillion restaurants, cafés and bars. It's a gentle stroll along the river to the Crown casino and entertainment complex.
With many fine art pieces and other special touches, the hotel has a sophisticated timeless elegance that makes it perfect for a business trip or an indulgent escape.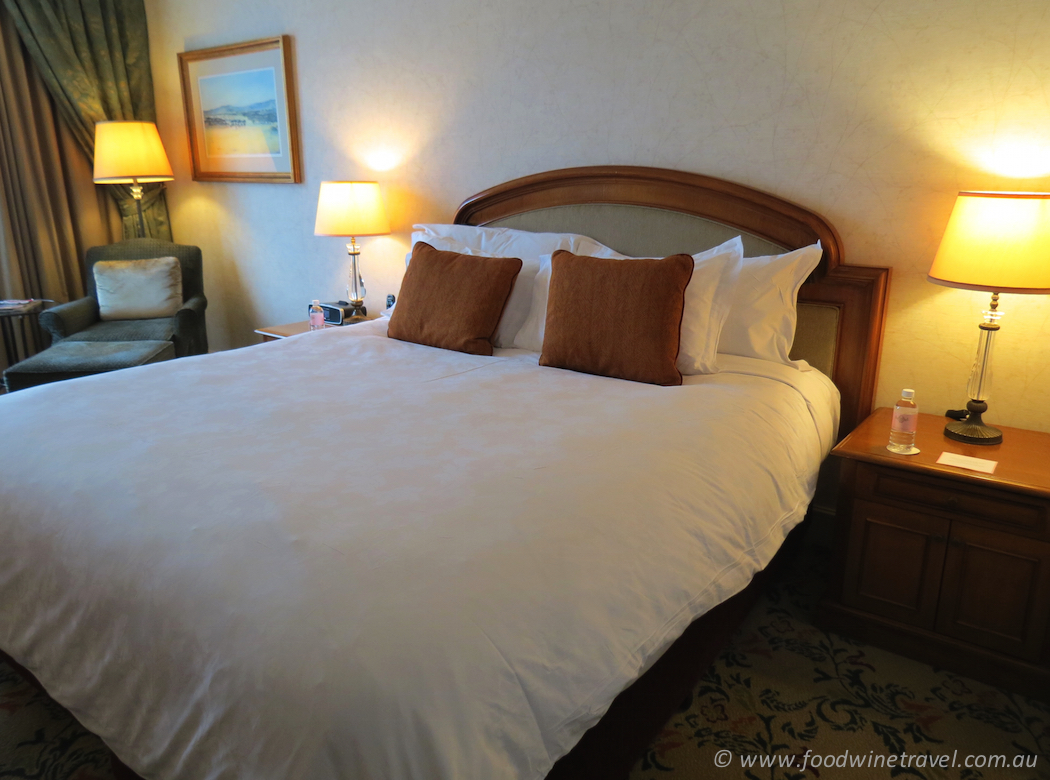 The bottom line: Our bed was super comfortable and we didn't want to leave.
Fact File:
The Langham Melbourne
1 Southgate Avenue
Southbank
Melbourne Vic Australia
+61 (3) 8696 8888
Reservations: 1800 858 662
www.langhamhotels.com
Christine and Maurie were guests of The Langham Melbourne. Lobby and pool photos supplied by the hotel.