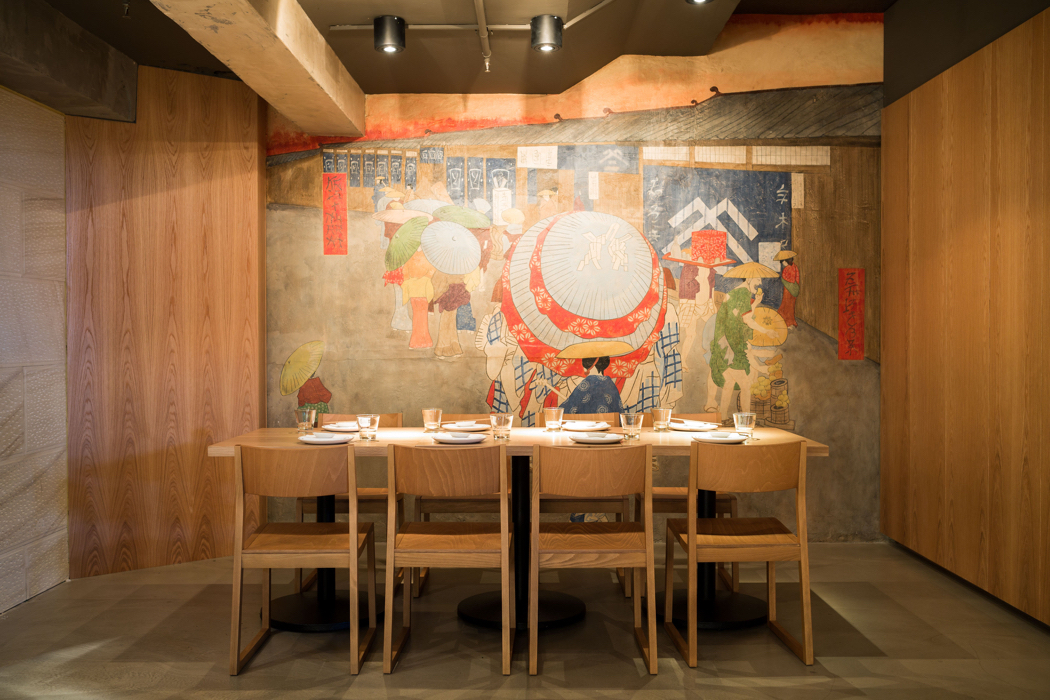 The entrance to Tokonoma is easy to miss. Although the address is Bridge Street in downtown Sydney, the front door is at the back of the building in Loftus Street. Its semi-subterranean location and tiny windows also make it discrete from the busy passing parade. Circular Quay is just a few minutes walk away but there's no view and little natural light.
Yet it's this insignificant façade that captures the essence of the Japanese dining experience, for just as in Japan where all the delights are behind closed doors and there's an element of mystery before you step inside, here too you might be surprised at the beauty that awaits.
Once inside, the eye is immediately drawn to the long bar and exposed kitchen, where a bevy of chefs are filling orders and sleek-footed wait staff are keeping the food and drinks flowing. Further into the restaurant, a very Japanese serenity takes over. The sandstone walls are decorated with beautiful Japanese murals and the polished timber dining tables are thoughtfully spaced for intimate conversation.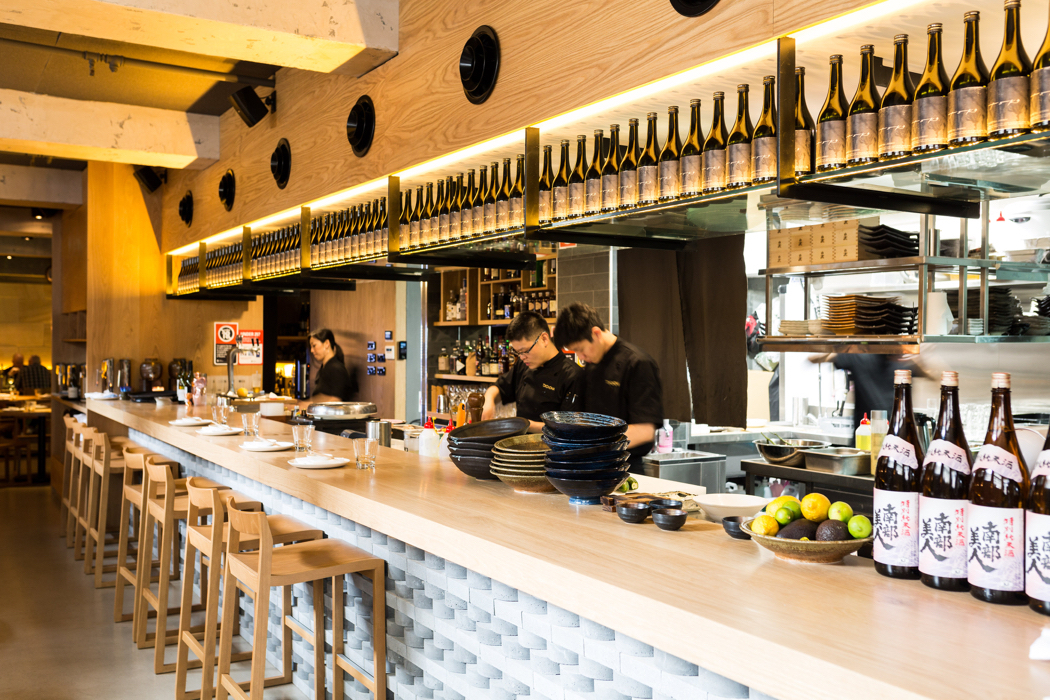 Tokonoma apparently refers to the focal point and spiritual centre of the Japanese house. Abbreviated, it means "the pinnacle" and this restaurant lays claim to representing the pinnacle of cuisine. We certainly couldn't have faulted the $88 tasting menu. This 14-course sampler of the chef's signature dishes is a wonderful way of experiencing the full breadth of the restaurant's offerings, from the small dishes and sashimi to the tempura and robata grill.
Seated at the bar on arrival until a table becomes available, we settle in with a glass of Bollinger and four plump Pacific oysters with seaweed and tosazu, a dipping sauce made from soy sauce, rice wine vinegar and Bonito stock.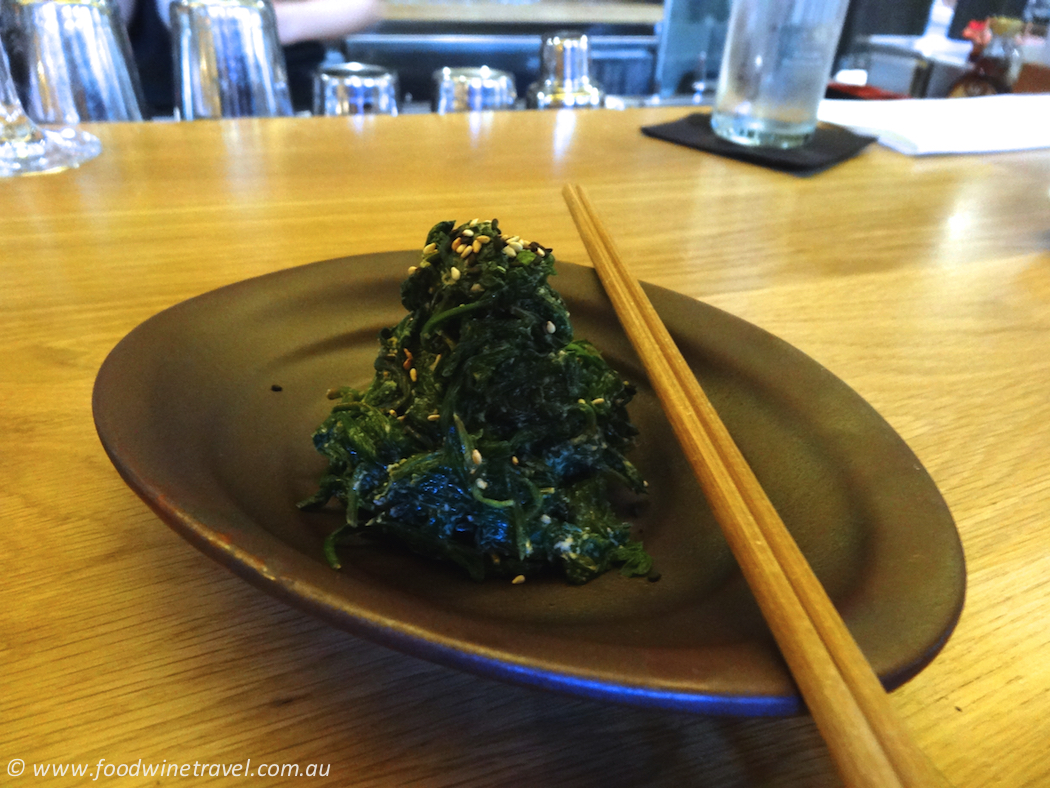 A simple but delicious dish of spinach with goma dressing (made from sesame paste, light soy sauce and sugar) quickly follows. Restaurant manager Philippe Conry recommends a 42° South Chardonnay to go with our meal, and it's a great choice.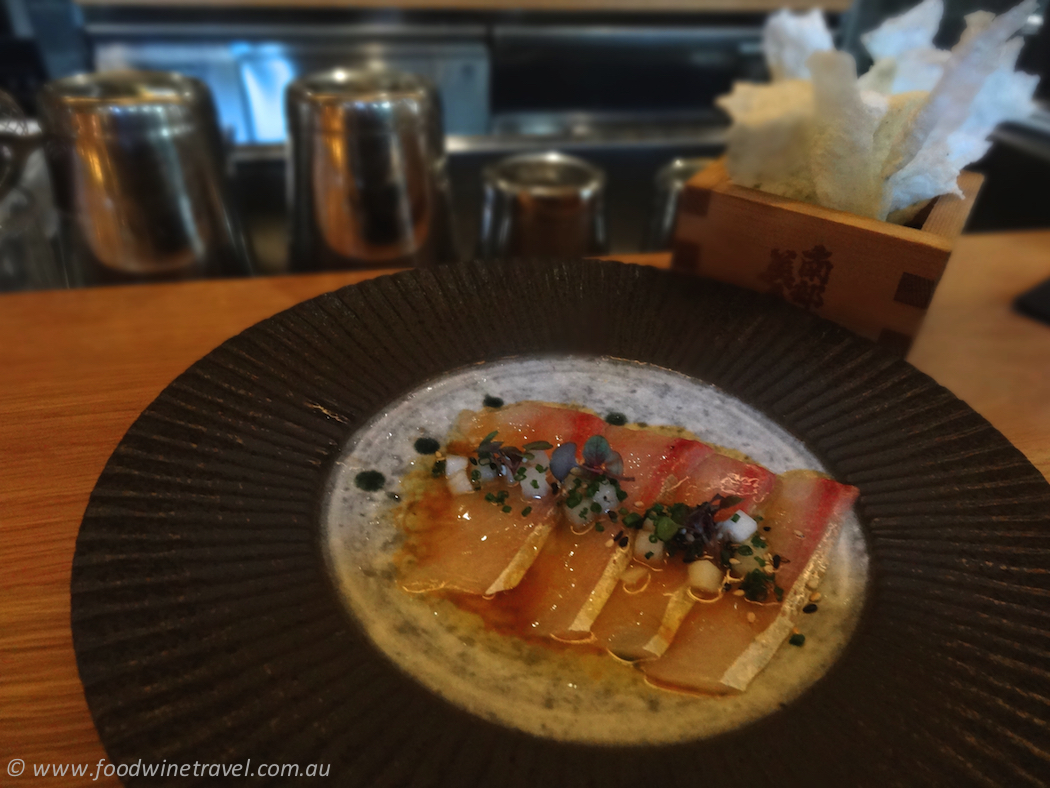 Next comes a striking looking plate of Hiramasa kingfish garnished with pickled daikon, truffle shavings, microherbs and ponzu. It's unbelievably good and confirms my view that kingfish is one of the finest fish to enjoy sashimi-style. There's a cute box of rice crackers on the side.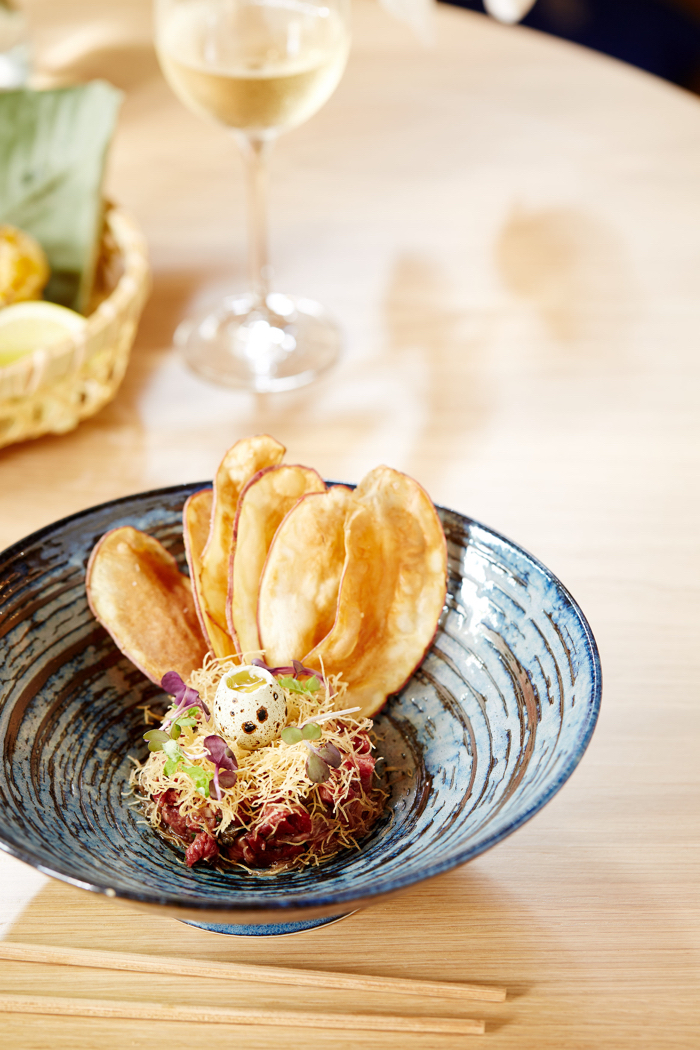 The steak tartare dish that follows is an east-west fusion, the European-style steak tartare resting on a bed of kataifi with fried capers, microherbs and a single glistening quail egg on top. It's on an impressive spiral-patterned plate and is a joy to look at as much as it is to eat.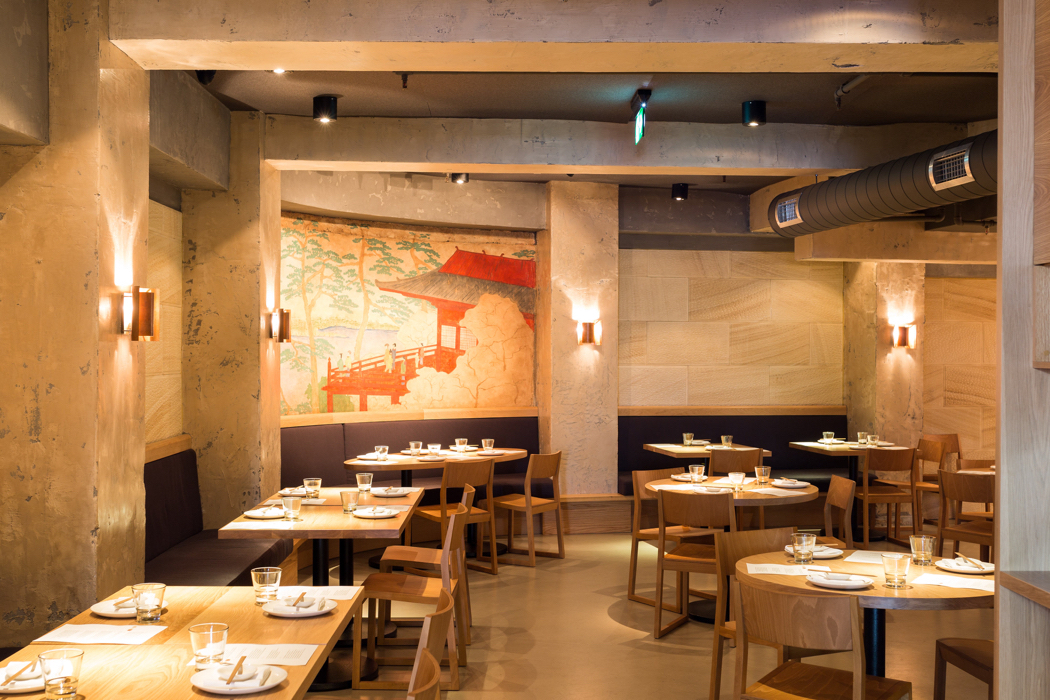 Our relocation to the table that has just become available takes place seamlessly and painlessly. With the move comes a wooden box filled with ice and sashimi omakase, a selection of seasonal raw fish that is naked but for a small mound of ferociously hot wasabi. As well as slices of Saikou salmon from New Zealand, there's farmed bluefin tuna from South Australia, which we're told is from the top of the loin, the middle of the loin and the belly, not that we can tell the difference!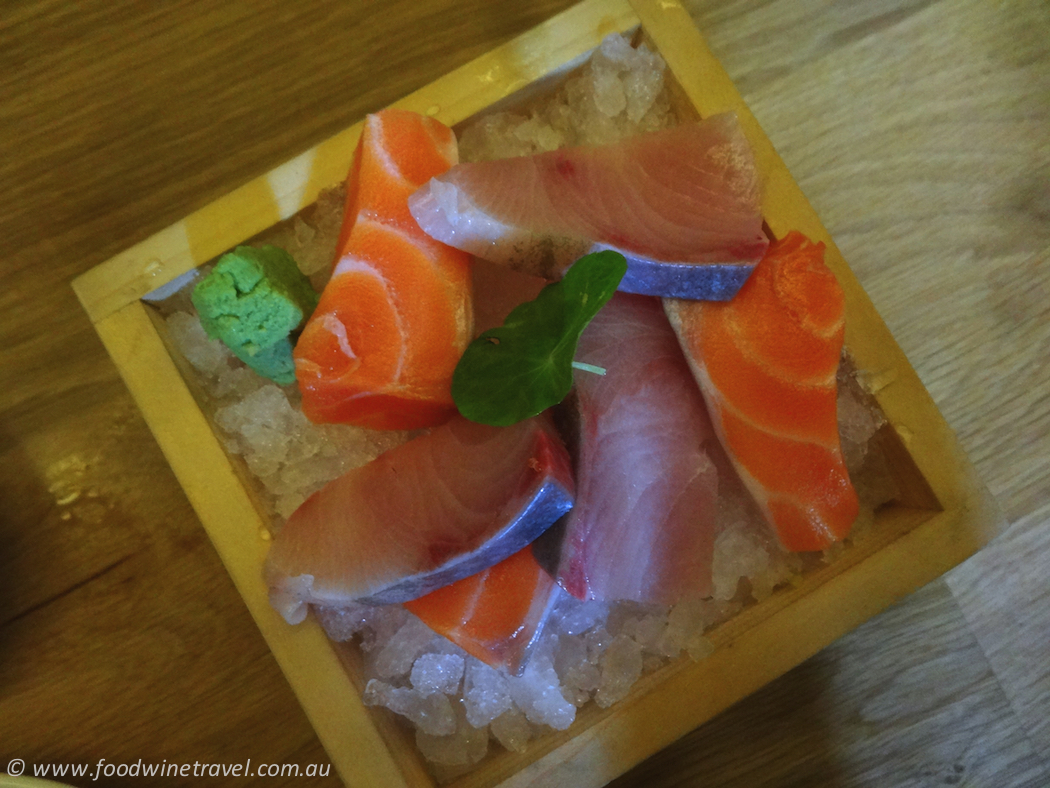 What's not to like about nigiri? After all, it's just seafood on rice. But the Honey bug nigiri is something else again, with the addition of foie gras, truffle and soy jelly taking it into a heavenly realm. We're still salivating. The beef with butter and daikon that follows is even more amazing – how can something that sounds so humble make such a big statement?!
The vegies also sing … tempura pumpkin with dashi broth; and broccolini with the aforementioned goma dressing. Still, there's more to come: softshell crab with wasabi mayonnaise, awesome scallops with pickled apple and jalapeño, and the most succulent grain-fed scotch fillet with wafu sauce (a blend of soy sauce, rice vinegar and vegetable oil).
The savoury courses over, we're onto miso soup with spring onion and tofu, and then finally a sweet treat, Chocolate fondant dessert with milk icecream and chocolate "soil".
If Tokonoma is somewhat hidden from view, we feel very blessed that it has now shared its secrets with us.
Fact File:
Tokonoma Restaurant
44 Bridge Street
(Entry via Loftus Lane)
Sydney NSW Australia
+61 2 9251 8185
Food Wine Travel dined as guests of Tokonoma. Images, unless otherwise marked, reprinted with permission of Mod Comms Group.