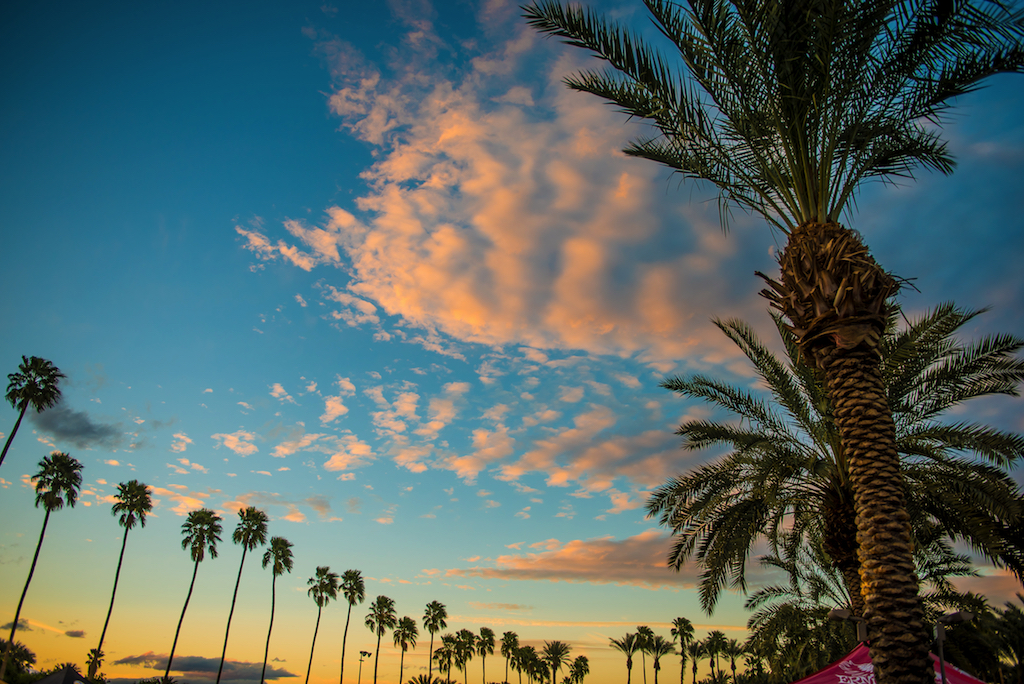 Whether you live in Los Angeles or are visiting from abroad, the easy 2.5-hour drive to Palm Springs, California, is perfect for a relaxing getaway at any time of the year. Previously renowned for being a retirement town for over 60-somethings, the now gentrified Palm Springs has something on offer for everyone – even hipster millennials looking for their next Instagram-able vacation spot. Whether you are after gorgeous desert scenery, mid-century modern architecture, delicious food and beverage experiences, or just a place to unwind and chill out by the pool, Palm Springs deserves to be on your wish list.
Where to stay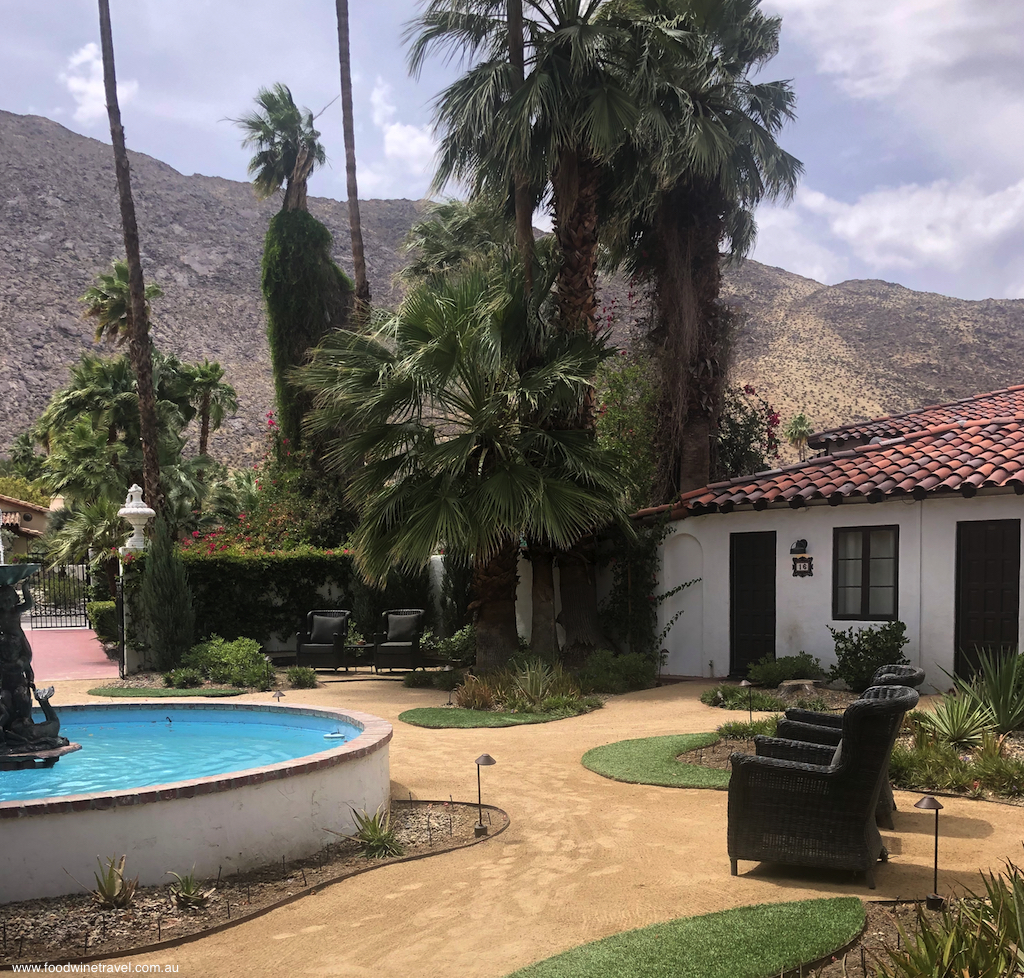 Accommodation options are endless but if you want to step back in time and experience old Hollywood glamour, you can't go past the historic and charming Ingleside Inn. The building and grounds exude the charm of years gone by. Built in 1925 as the private residence of the wealthy Humphrey Birge family, and used as an invitation-only oasis for the rich and famous from the 1940s to the 1960s, it was converted to an Inn in the 1970s and meticulously restored to its former glory in 2016.
Despite its historic charm, the Inn has all the modern touches and amenities you would expect from a luxurious boutique hotel. Reading a book by the pool, surrounded by palms with the San Jacinto Mountains as a backdrop, feels just like being on a movie set. Conveniently located in the heart of Palm Springs, everything you need is within walking distance. But why would you ever want to leave?
https://inglesideinn.com
Shop till you drop
Palm Springs has all the shops and amenities you would expect from any major town in the USA, and then some. It has all the well-known clothing, beauty and home goods stores, as well as high-end boutique fashion, art, bespoke homewares and antique furniture stores. Palm Springs is the place to visit for unique art or beautiful mid-century modern original pieces of furniture and home décor. Pick up a locally made Aloe + Rosewater Facial mist for hot summer days, or a one-of-a-kind handmade ceramic piece from local boutique and event space Thick as Thieves. https://www.shopthieves.com/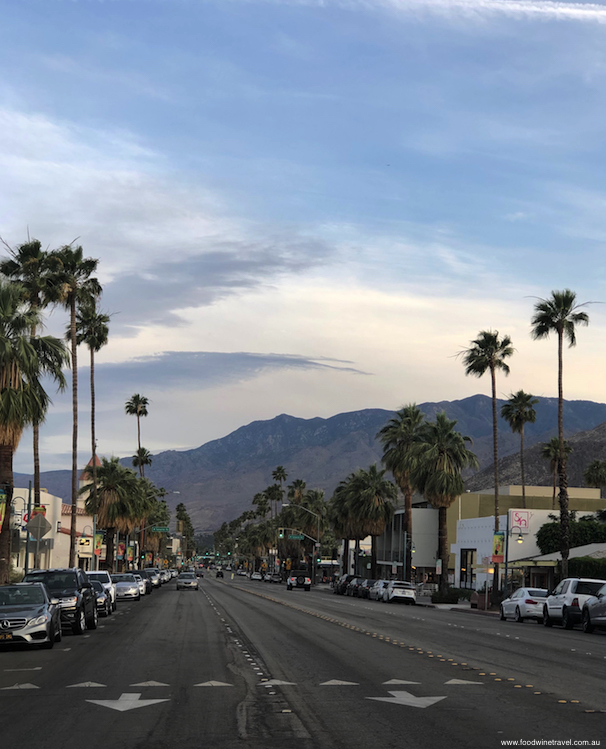 What to eat
The food and beverage options are bountiful, with a range of cuisines and dining styles catering to all tastes and budgets. If you want cheap and cheerful, Taqueria Tlaquepaque is a local favourite, known for its authentic and affordable Mexican. This hole-in-the-wall Mexican joint serves delicious tacos, chimichanga and fajitas. You can't go past the pastor (beef and pork) soft shell taco.
www.taqueriatlaquepaquerest.com
For breakfast or brunch, Farm is a popular Provencal-inspired dining spot, tucked away in a quaint courtyard just off the main street. The menu brims with mouth-watering options such as sweet and savoury crepes (the Poulet A La Crème savoury crepe is a must), French toast, omelettes, salads and sandwiches such as the famous Croque Monsieur. Farm is open for breakfast and lunch every day, and dinner on Friday and Saturday. Surrounded by flowers while sipping French press coffee on the outdoor patio, the ambience is like being magically transported to the south of France.
www.farmpalmsprings.com
Out and about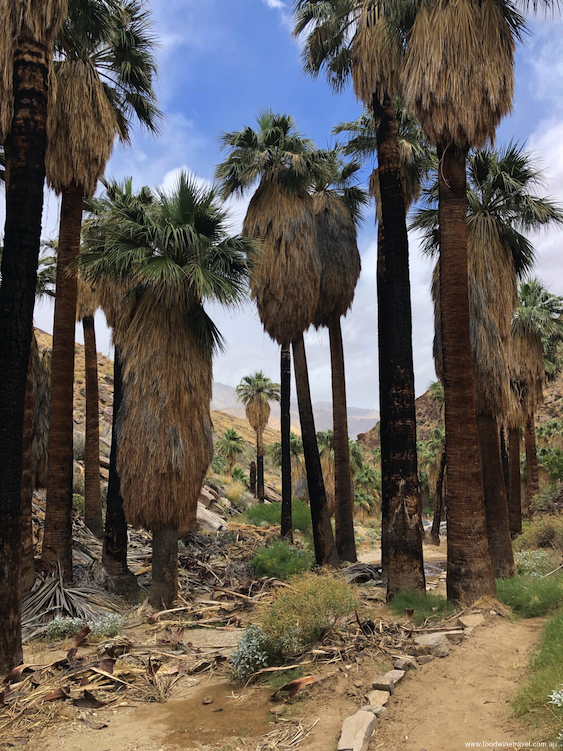 If you only have a few days and want to explore out of town, you can't go past the Indian Canyons, a 15-minute drive from Palm Springs township. For a very reasonable $8 entry fee to access the historic ancestral home of the Agua Caliente Cahuilla people, there are several breathtaking canyons that can be explored on foot or horseback.
There are hiking options for all levels of ability, from 2-kilometre hikes through Andreas Canyon (the world's second largest fan palm oasis), to 9-kilometre hikes through Murray Canyon to the Seven Sisters Waterfall. There is also a covered picnic area and a trading post (selling refreshments), where you can enjoy the beautiful desert scenery while sitting in the shade, sheltered from the relentless desert sun.
www.indian-canyons.com
Tamara travelled to Palm Springs and stayed at the Ingleside Inn at her own expense. Tamara flew with Air New Zealand, which has twice daily flights to Los Angeles from Australia and New Zealand via Auckland.