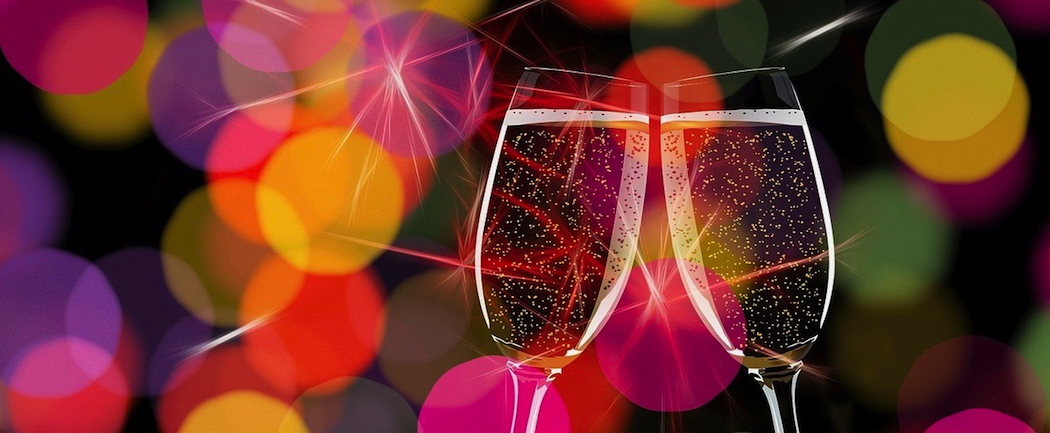 Bid goodbye to 2017 and herald in 2018 with these 10 fantastic bubbles.
La Bohème Cuvée Blanc NV
Earlier this year, De Bortoli released a premium Yarra Valley sparkling wine, La Bohème, inspired by a visit that Leanne De Bortoli and her daughters undertook to the opera. The inaugural release contained 93% Chardonnay and 7% Pinot Noir, but De Bortoli says future cuvées will also include small amounts of Pinot Meunier. An elegant wine with finesse and complexity, it has attractive citrus, hazelnut and biscuit notes, and is a lively, fun wine to kick off the new year with.
Azahara, $15

The name Azahara is derived from the Spanish word for 'orange blossom', appropriate when you consider that the fruit for this sparkling Chardonnay Pinot Noir is grown amongst the citrus trees of Mildura, Victoria. This non-vintage wine also has some bright citrus notes, with fresh lemon flavours in addition to brioche/yeast notes. It's an easy drinking wine, perfect for those who want to ring in the new year without breaking the bank.
Segura Viudas Brut Reserva, $15
Another good-value wine, this Spanish import is fresh and fruity with pear and citrus flavours and a crisp, dry finish. It has terrific complexity for the price, thanks to having been aged on lees for at least 15 months (as required by Spanish law for reserva cavas).
Segura Viudas Reserva Heredad D.O. Cava, $50
If you want to impress, consider this elegant offering in an elaborate, wide green pewter-clad bottle. The design is based on an 11th century original and the empties are often used as water or salad dressing bottles, vases and candle holders. Aged on lees for at least 30 months, this is the pinnacle of the sparkling wine range from Segura Viudas, a boutique cava maker under the umbrella of Freixenet, the world's largest sparkling winemaker.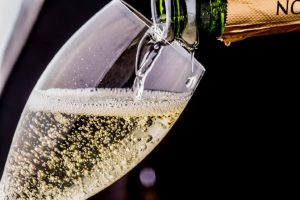 Brazil Intenso Brut, $22
We featured this dry Prosecco-style sparkling wine on Food Wine Travel earlier this year and can highly recommend it if you are looking for a light, refreshing bubbly. Produced by Salton, Brazil's largest producer of sparkling wine, it has apple, pear and citrus notes, well-balanced acidity and a lovely creaminess.
2017 Shaw Vineyard Estate Sparkling Cuvee, $25
With 11 acres under semillon, Shaw Vineyard Estate has more semillon than the rest of the Canberra district put together. Graeme Shaw loves this variety for its versatility, and one of his favourite semillon incarnations is this Sparkling Cuvee. "It shows semillon off in a unique way, but there is no mistaking it is semillon with the fine floral and lemon citrus nose and the subtle nutty finish," says Shaw. Its delicate acidity and lingering finish make this a beautiful wine to celebrate with.
Chandon 2013 Blanc de Blancs, $39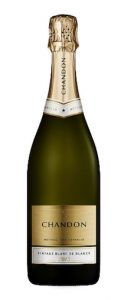 I love just about every Chandon sparkling wine so I'd be hard pressed to single out any one particular Chandon to recommend. For the purposes of our New Year celebration, I'm going to go with this soft and gentle Blanc de Blancs with its granny smith apple and quince characters, hints of shortbread and toasted almonds, and fine persistent bubbles. The Chardonnay comes from a number of high-altitude Victorian vineyards and a dash of Tasmanian fruit, providing complexity and finesse.  This one's from the 2013 vintage but a couple of months back, Chandon launched its first non-vintage Blanc de Blancs.
NV Clover Hill Cuvée Rosé, $34
I've popped this one in because Rosé, and especially sparkling Rosé, is such a great summer drop. The Clover Hill vineyard is in the Pipers River region of north-east Tasmania, an area that is fast becoming renowned for its outstanding cool climate sparkling wine. Pinot Noir provides the gorgeous soft, pink colour and the bouquet is really seductive with rose petal and strawberry notes. Brioche/biscuit flavours add interest. Clover Hill wines were selected for Princess Mary's wedding celebration in Denmark, so if you fancy yourself hobnobbing among royalty, this could be the wine for you.

House of Arras Grand Vintage 2008, $80
Tasmania's House of Arras scooped the 'Best Sparkling Trophy' at every capital city wine show in Australia this year, a glowing endorsement for its cool climate, world class sparkling wines. Arras wines are held back for anything between three and 10 years, which helps account for their quality and distinctiveness. It also helps that they are made by Ed Carr, an exceptionally talented sparkling winemaker. Grand Vintage 2008 took home trophies for best sparkling wine in this year's Brisbane, Sydney and Melbourne shows. You be the judge and see why the judges were excited.
Joseph Sparkling Red Disgorged 2017, $90
A brooding blend of Shiraz, Cabernet and aged fortified wines, this is a truly special occasion wine. For lovers of sparkling red, it is a masterful expression of everything that is great about this iconic Australian style. It's as rare as hen's teeth, hence the price tag.
It looks incredibly elegant in its tall, slender bottle, and has layer upon layer of flavours, from earthy spice and woody notes to rich chocolate, cherry, plum and other dark fruit characters.
It goes beautifully with leftover fruit cake, but we enjoyed it with dark chocolates filled with cherry liqueur, a seamless match for the wine's rich cherry notes.
This very special wine is made by Primo Estate winemaker, Joe Grilli. In this You Tube clip, he shows you how to open sparkling wine – even a notoriously difficult sparkling red!