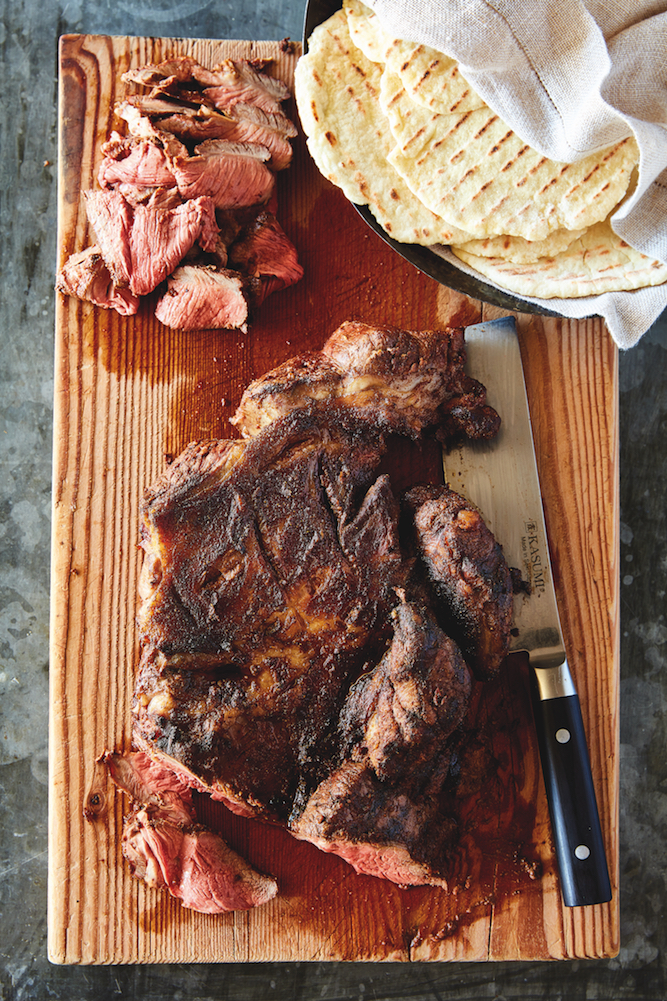 Fire up the barbie. Summer's nearly here and barbecue fever is about to strike.
A new movie, simply called The BBQ, will be in cinemas early in 2018. With a great line-up including Shane Jacobson (starring as Dazza), Julia Zemiro (his patient wife Diane), and Magda Szubanski (the tyrannical chef), it's set to sizzle with Aussie humour.
The movie is being billed as a "funny, warm insight into the dynamics of today's Aussie family" and sounds like the perfect recipe for relaxed holiday viewing. For those who enjoy wielding the tongs like Dazza does, there's a cookbook to go with the movie too. The BBQ Cookbook, published by ABC Books, has movie stills and behind-the-scenes photos from the film shoot.
It's also a full-on cookbook, with 80 recipes for every occasion, from casual get-togethers to dinner parties and the complete festive-season extravaganza. There's also a lot of great advice on grilling trends and techniques, including the latest craze for American-style "low and slow" barbecuing.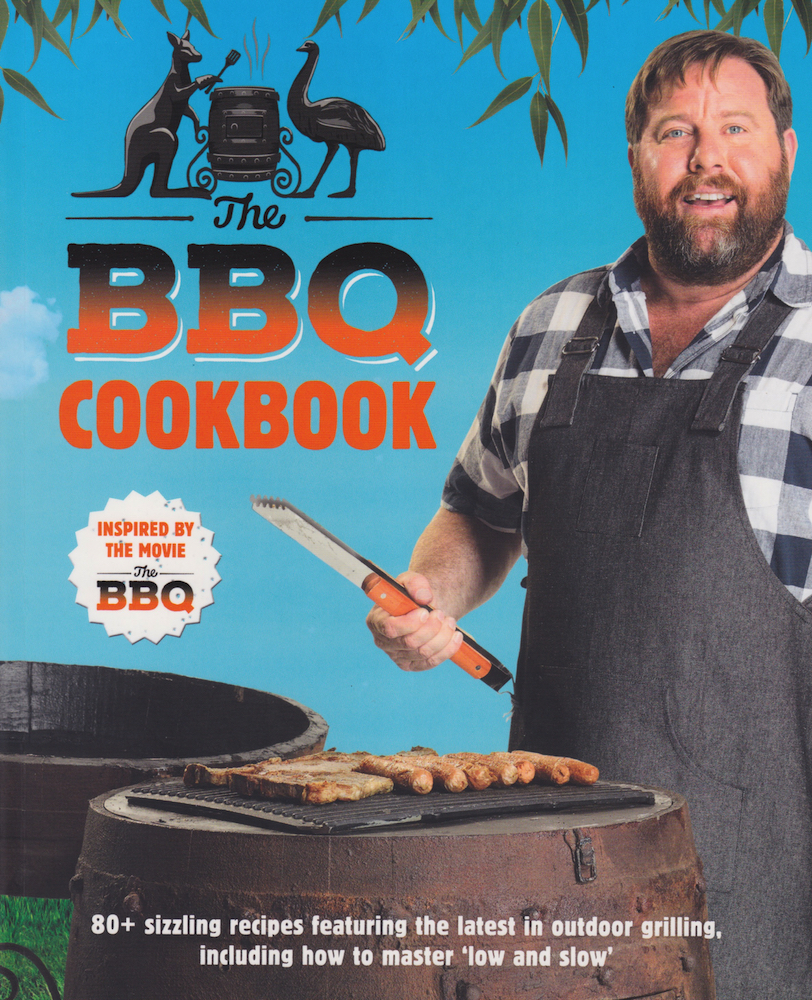 You can read up on how much gear you really need (not much), adding smoky flavours with wood, cooking to temperature rather than time, and how resting makes a good cut of meat great. There are some tempting recipes for salads and vegetable dishes too, such as Smoked Miso Eggplant, Vietnamese-style Slaw and Caesar Lettuce Wedges.
The recipe here shows how quick and easy it is to cook lamb on the barbecue. Butterflying the meat makes it cook more quickly. Because the thickness varies, there will be some parts medium-rare, others well done, and plenty in between. In other words, something for everyone.
MOROCCAN BUTTERFLIED LAMB LEG
Serves: 6
2 tablespoons olive oil, plus extra for brushing
2 garlic cloves, crushed
2 teaspoons finely grated fresh ginger
3 teaspoons ground cumin
3 teaspoons ground coriander
1 teaspoon paprika
1 teaspoon cayenne pepper
½ teaspoon ground allspice
½ teaspoon ground cinnamon
1.8 kg butterflied leg of lamb
BBQ Flatbreads, to serve
Combine the oil, garlic, ginger and spices in a shallow dish. Add the lamb and turn to coat in the marinade, rubbing it into the meat. Cover and refrigerate for at least 1 hour, or overnight
if you like. Remove from the fridge about 30 minutes before cooking and stand at room temperature.
Prepare the barbecue for two-zone cooking and preheat to 190°C. Place a drip tray on the side without coals and add water. Put the cooking grate in place and wipe with oil. Cook the lamb directly over the coals with the lid down for 5 minutes on each side to sear it, then move to the indirect cooking side.
Cover the barbecue, reduce the heat to 160°C and cook for 20 minutes, or until the meat temperature reaches 55°C at the thickest part. Transfer the meat to a board and cover with foil. Leave to rest for 15 minutes. Slice and serve with the flatbreads.
Recipe and image from The BBQ Cookbook, published by ABC Books and reproduced with the publisher's permission.
This story originally appeared in PS News online.