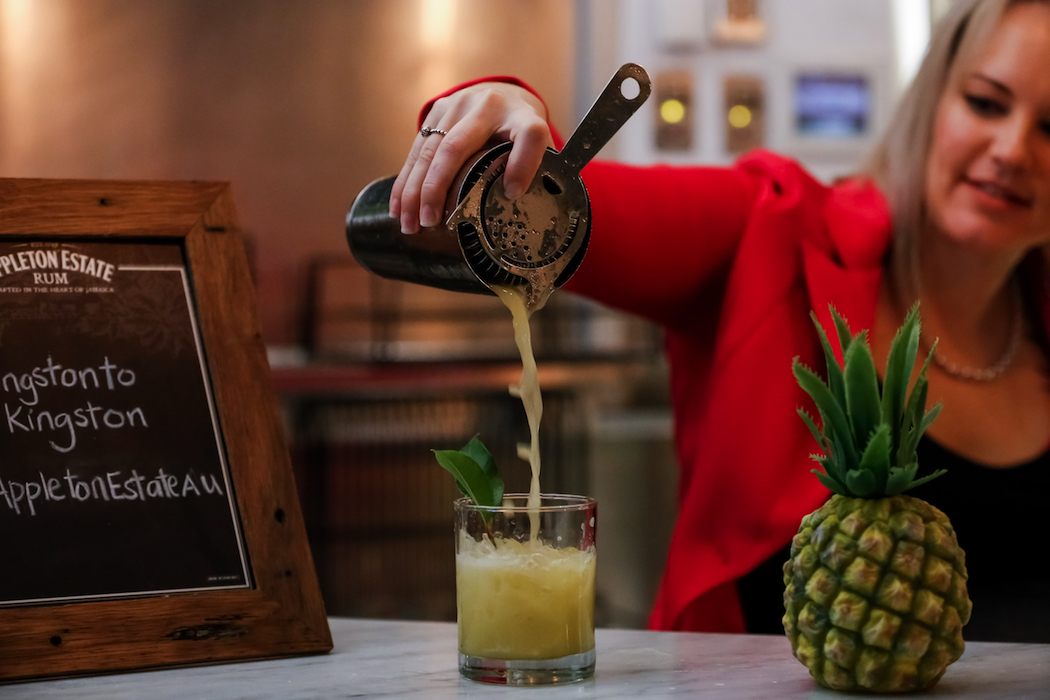 There's been an exciting cross-cultural exchange going on between Kingston, Queensland and Kingston, Jamaica in recent months, and the result is an utterly delicious cocktail called RAW. Combining lime juice with raw, cold-pressed sugar cane (Jamaica's most important crop) and lemon myrtle (an Australian native), it is shaken with two Appleton Estate rums – Signature Blend and 12-year-old, served over ice.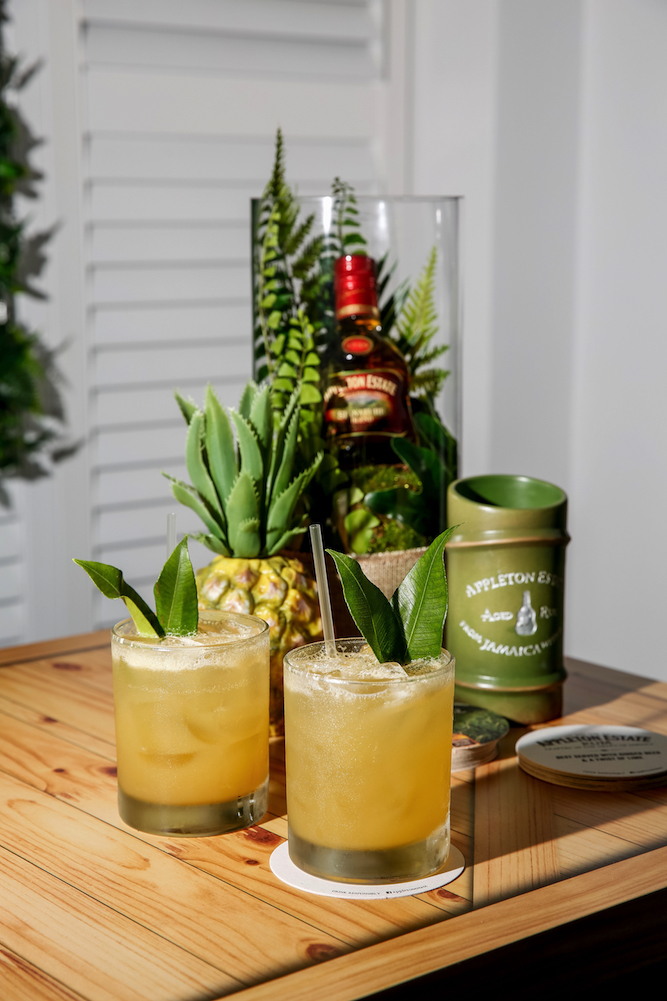 Jamaican rum distiller Appleton Estate organised the exchange, which saw Queensland bartender Leah Steven paying a visit to Kingston, Jamaica to learn more about the vibrant Jamaican culture, history, and of course, rum. Leah works at a tavern in her hometown of Kingston, Logan. During her visit to Kingston, Jamaica, she was tutored by bartender Sheldon Spencer, who recently came to Australia to complete the exchange.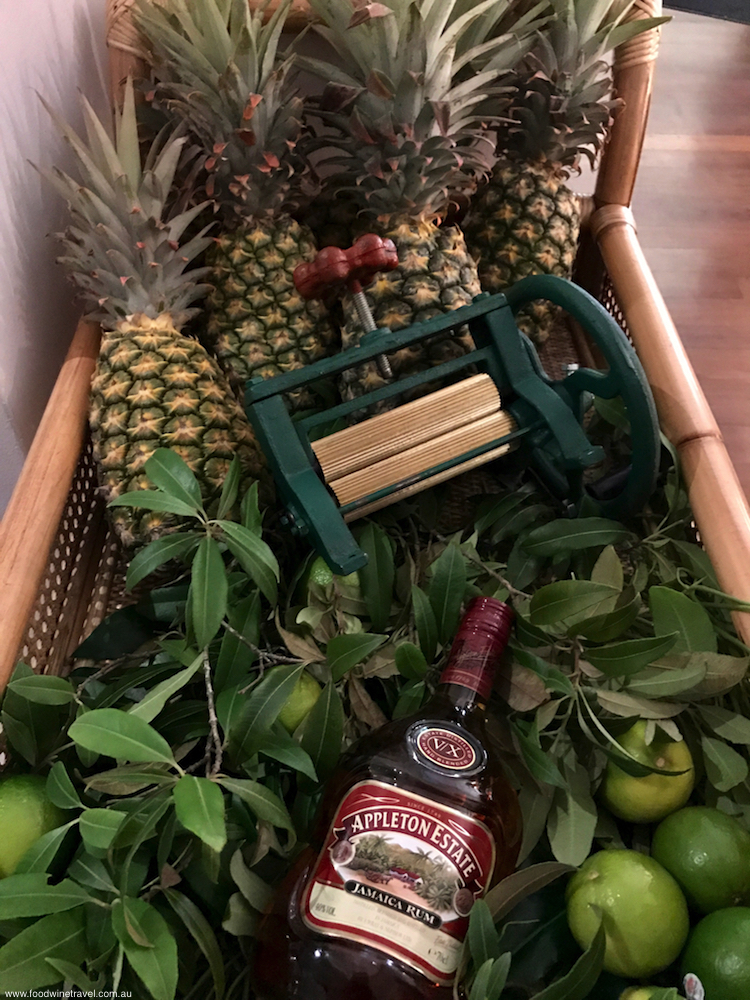 A celebration of the exchange was held at the Port Office Hotel in Brisbane last month, with guests enjoying copious amounts of Appleton Estate rum cocktails in the upstairs bar, decorated with a Jamaican flair especially for the event. Leah was on hand to show off the new cocktail and spoke briefly about her Jamaican experience. "It was a life-changing experience," she said. "I saw a different side to Jamaica that I never expected."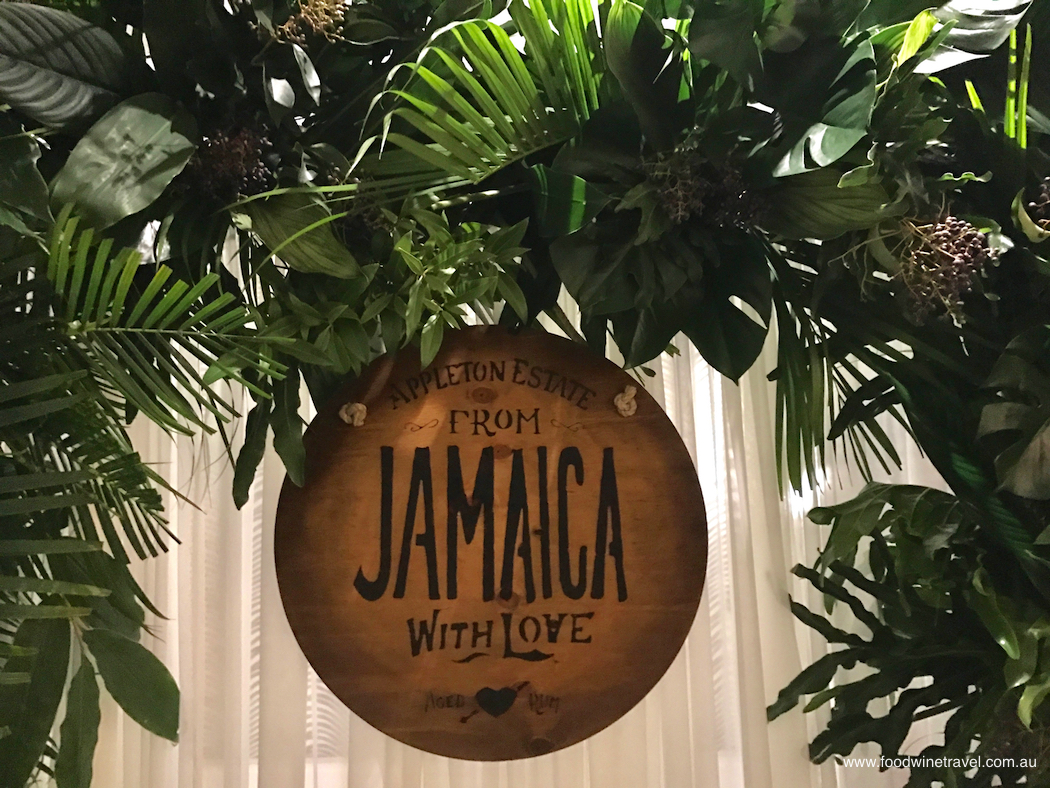 Appleton Estate has the distinction of being the oldest sugar estate and distillery in Jamaica in continuous production. Established in 1749, it is one of the few rums in the world to claim a terroir. (If you're interested in wine, you'll have heard the term terroir used to describe the unique combination of weather, soil and geography that gives wine its special quality.)
Appleton Estate's terroir is the Nassau Valley, lush, fertile terrain in the heart of Jamaica. Its complex, aromatic rums are produced on the estate, every step of the process carefully managed, from the selection of the varieties of sugarcane grown, to the natural culture of yeast used in fermentation, to the distillation and blending methods.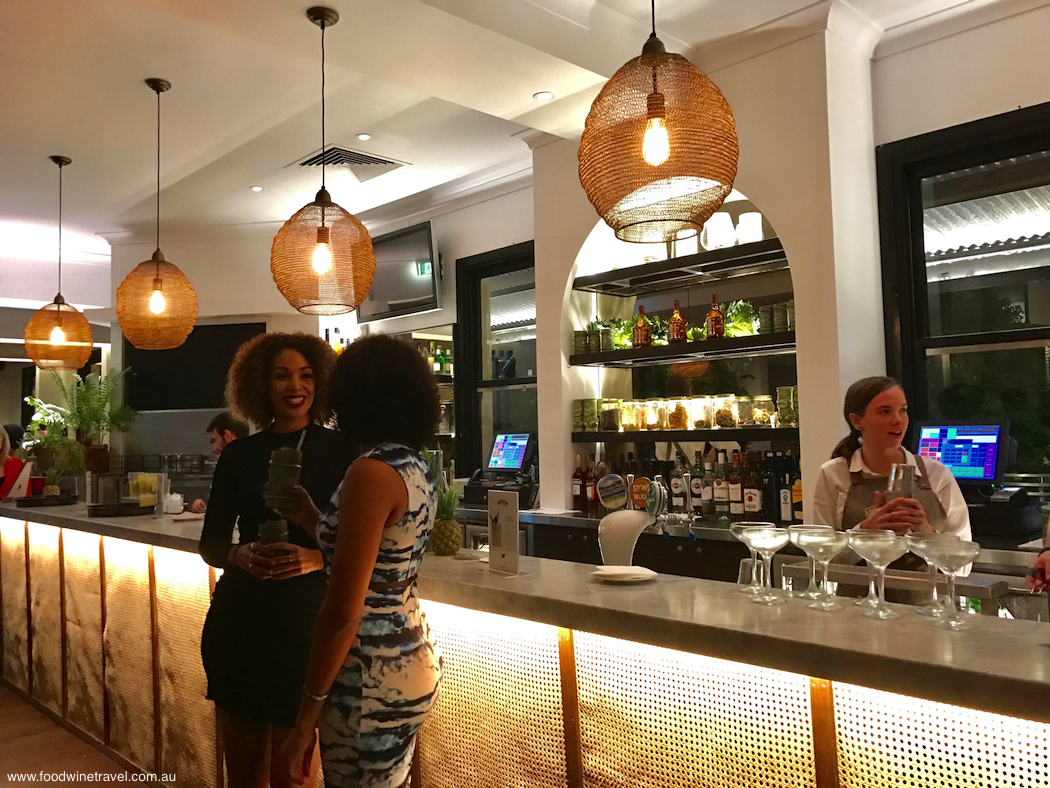 The Signature Blend is a combination of rums of various styles, aged for an average of 4 years, although no age is stated on the bottle. A golden amber colour, it has citrus, fruity and sweet notes. There is also a Reserve Blend, a Rare Blend Aged 12 Years, a 21 Year Old Jamaica Rum, and a 50 Year Old Jamaica Rum.
Appleton Estate Signature Blend works beautifully as a base for cocktails. As well as the RAW cocktail created by Leah and Sheldon, a cocktail called Jamaica with Love was also created especially for the event at the Port Office Hotel. This one was a mix of rum, Grand Marnier, white peach, passionfruit juice and Monin Orgeat syrup. A big thumbs up to this one.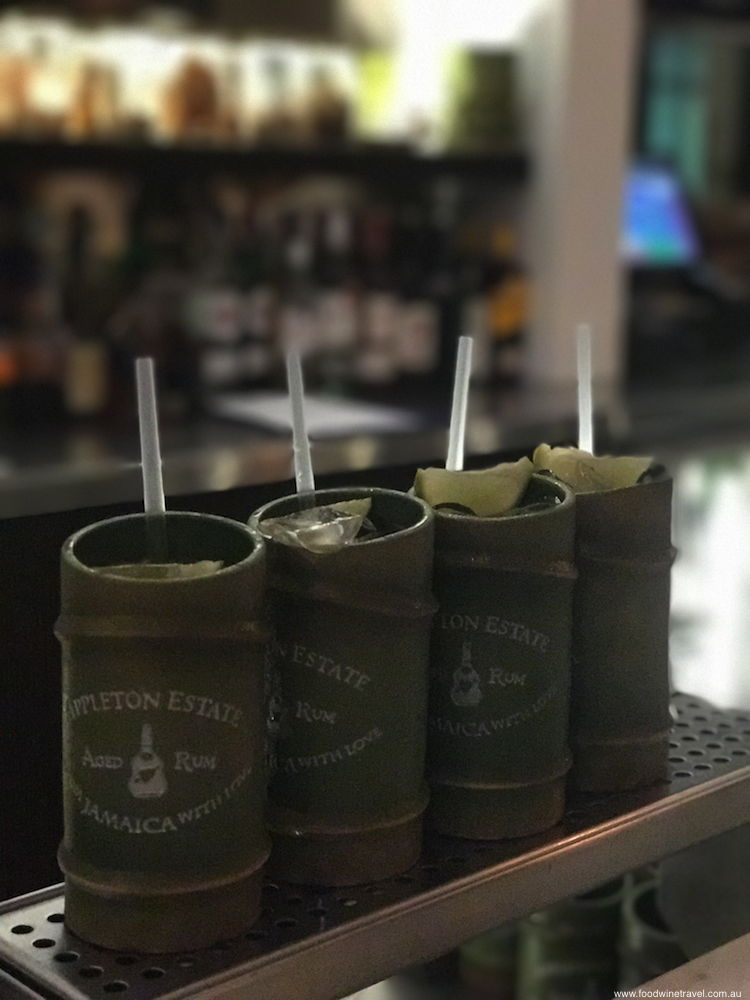 The third cocktail on offer was Appleton Estate's signature cocktail, Jamaican Stormy, a mix of Appleton Estate Signature Blend with ginger beer and lime juice over ice. Simple and refreshing.
With thanks to Appleton Estate for introducing us to these seriously good cocktails, and for bringing a little bit of Jamaica to our shores. Christine and Maurie were guests at the event.