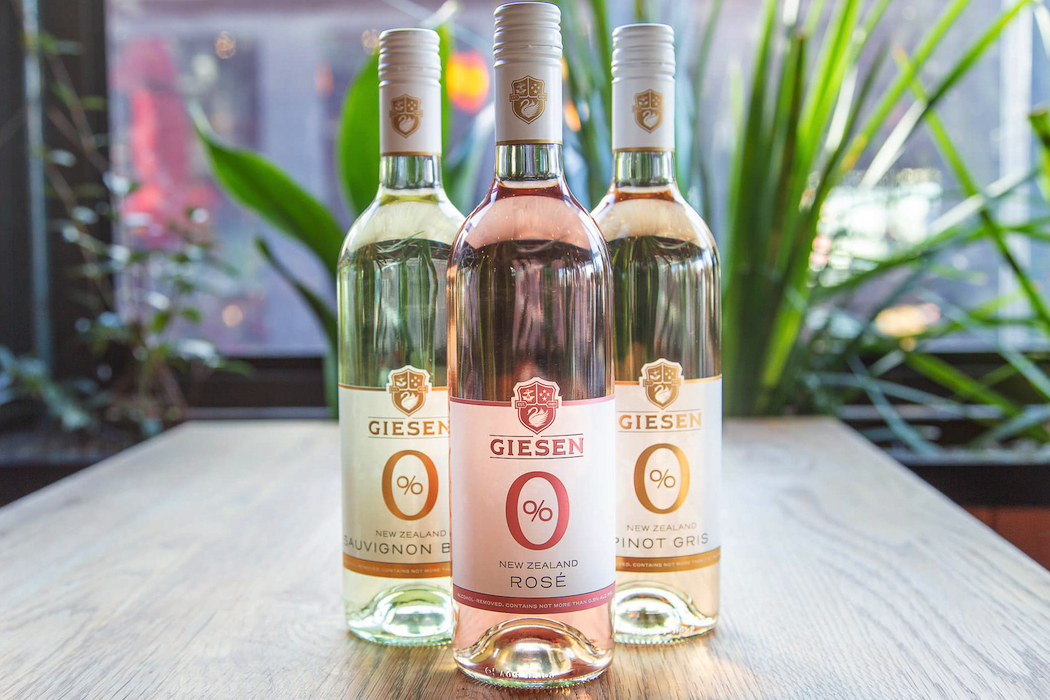 It's amazing how good alcohol-free wines are becoming compared with what they used to be. While they still do have a different mouthfeel from full-strength wine – that much is not unexpected – they're nothing like the grape juices of old. That's largely thanks to a process called spinning cone which gently removes the alcohol component.
It's an added step in the winemaking process which accounts for why alcohol-free wine is not as cheap as you might expect. The Giesen wines here have a recommended price of $18.99 but they sit comfortably alongside full-strength wines and they're ideal for anyone who needs (or wants) to reduce their alcohol consumption but doesn't want to feel like they're excluded from the party. Designated drivers will appreciate them too.
New Zealand winery Giesen released an alcohol-free Sauvignon Blanc last year which we wrote about in a previous post. It was such a hit that it has now introduced a 0% Rosé and Pinot Gris, just in time for summer. Stay tuned for a 0% Merlot. The wines have 70-80% fewer calories than standard 12.5% alcohol wines.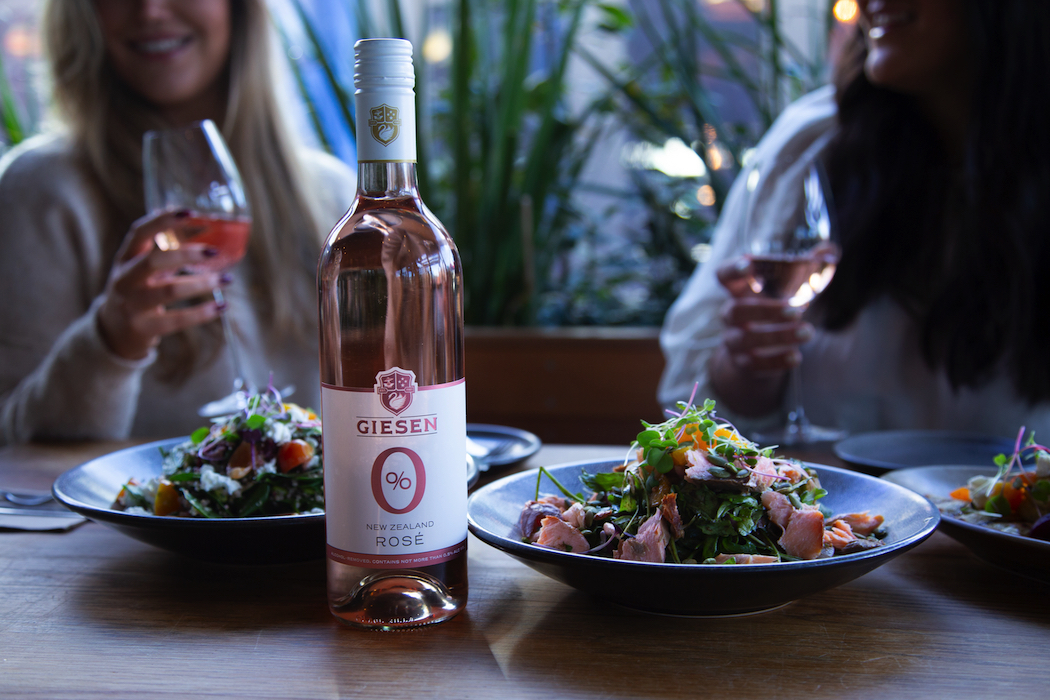 The Giesen 0% Pinot Gris is crisp and light with flavours of pear and lychee though not overly sweet. It has an appealing floral nose.
The Giesen 0% Rosé has crisp apple, strawberry and cranberry notes and a nice balance between acid and sweetness. The colour is a Provence-like pale pink. For me, it's the pick of the three.
Giesen is taking the non-alcoholic wine category so seriously that it has invested more than $1 million in its own specialised spinning-cone technology to enhance the quality of its 0% wine range. Giesen Group chief winemaker, Duncan Shouler, says having their own spinning cone allows them to experiment and continually improve the product. "We're seeing better and better alcohol- removed wines every time we produce them," he says.
With thanks to Giesen for supplying a sample of each of the wines.