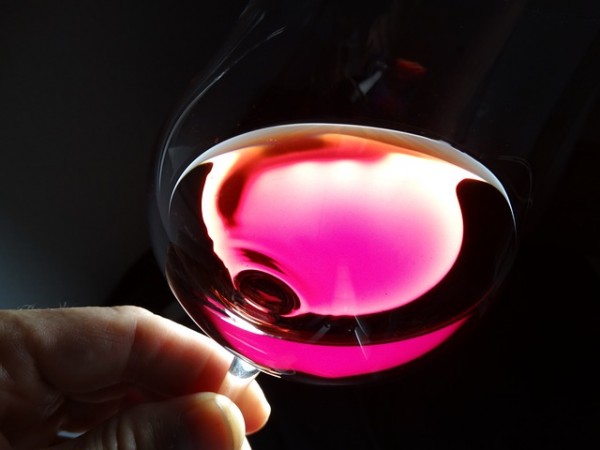 Recently I had the opportunity to interview a couple of impressive graduates from The Hotel School Sydney for an article I was writing for Hospitality magazine on female sommeliers*. Breanna Lawler is venue manager at Flying Fish magazine and Pip Anderson is head sommelier for Ivy.
Many of Sydney's top restaurants boast female sommeliers, a big difference from even just a decade or so ago when men accounted for about 90% of sommeliers across the 35,000 restaurants in the Restaurant & Catering Association. Do women make better wine tasters?
It's an interesting notion, and in the Hospitality article I go into more detail about how the notion gained traction. (British wine critic Jancis Robinson, by the way, is said to be a supertaster.)
Neither Breanna nor Pip are really convinced, although Breanna says some women are "hyper-sensitive tasters" and Pip says she has had a few sommeliers who swore their palates became more atuned and focused during pregnancy.
Pip says diners occasionally think she is a waitress rather than a sommelier, but she says, "We train all our sommeliers, male and female, to take the time and introduce themselves to each table which we find has a positive effect on building the critical trust and relationship with each patron."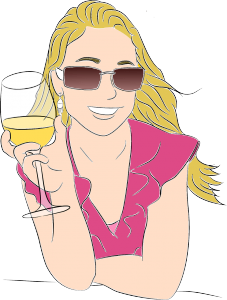 Her advice to women planning to become a sommelier? "Wine is about passion. It's a fantastic, supportive industry, though each sommelier grows through self-study, focus and a competitive drive."
Melbourne sommelier Matthew Brooke, who also makes his own wine under the Athletes of Wine label, believes there is a divide in approach rather than gender. "Neither is correct or lesser in my book," he says.
Brooke says he knows some outstanding female palates, including Melanie Chester, who he sat the Len Evans Tutorial with, and Sarah Lawler, head sommelier of Rockpool Bar & Grill Melbourne. But he could say the same of many of his male friends, including Liam O'Brien, sommelier at Cutler & Co.
"(At) the end of the day we all find what we think are the best wines, we describe them differently and get to our conclusions along a different path. Correct winemaking, beautiful expressive fruit, delicious flavour, purity, length, complexity, these are what good tasters look for … I think/hope," he says.
"If anything, I've met a lot more males who I wonder whether they actually enjoy wine because they pull it apart and love to find faults … jaded or perhaps spoilt?"
Mmm. It's all food for thought. Or wine for mulling over?
Do you think women make better wine tasters? What are your thoughts on the subject?
*From the Oxford dictionary: Sommelier is an early 19th century French word for wine waiter or butler.
You might also like: How to travel the world … and get paid for it.
Photo and drawing from Pixabay.