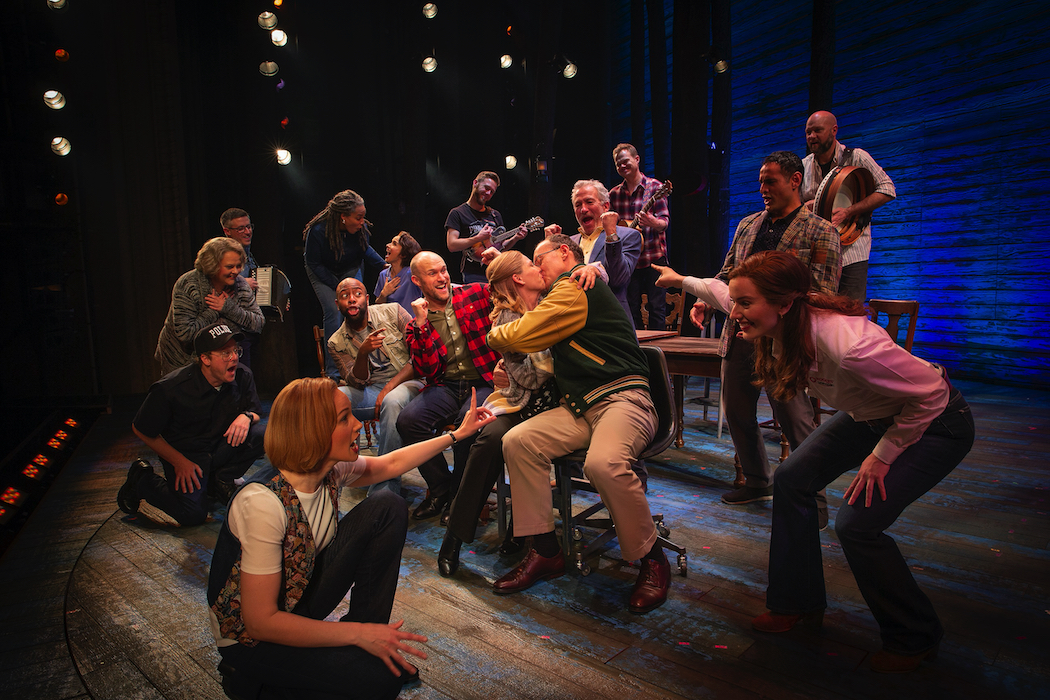 Worldwide smash hit and Broadway success story, Come From Away, is coming to Brisbane. The award-winning musical will open at QPAC's Lyric Theatre on March 28, 2021, for a limited season. It will be the first major musical to open in Queensland since the COVID-enforced shutdown.
We've heard huge praise for the production, which follows the incredible real-life journey of 7,000 air passengers who became grounded in Gander, Newfoundland, Canada, in the wake of the September 11, 2001, terrorist attacks. The small community that welcomed the 'come from aways' into their lives provided hope and compassion to those in need.
Husband and wife duo David Hein and Irene Sankoff, who were responsible for the book, music and lyrics, travelled to Newfoundland and interviewed thousands of locals, compiling their stories to share with the world.
The producers behind the upcoming productions, Rodney Rigby and Junkyard Dog Productions, broke box office records with Come From Away in Melbourne in 2019. The most successful musical ever staged at the Comedy Theatre in Melbourne, it is the fifth production of the musical worldwide, joining international productions on Broadway, in Toronto, London's West End and the U.S. National Tour.
"As the world collectively faces one of the greatest challenges in modern times, Come From Away reminds us that compassion is at the core of our humanity," Rigby said. "This is a story about unity, and about acting with kindness regardless of our differences."
Tickets go on sale on Thursday, November 26: www.comefromaway.com.au
An encore season of Come From Away opens at the Comedy Theatre in Melbourne on February 16, 2021. The Sydney season will commence at the Capitol Theatre on June 3, 2021.