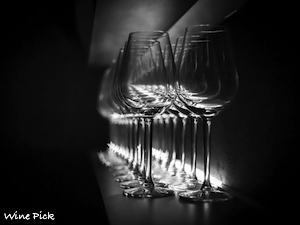 Margan 2012 Aged Release Semillon, $50
It's a huge investment for winemakers to cellar wine for a couple of years before release instead of getting it out onto the market as soon as the wine is in the bottle. We have to be grateful to winemakers like Margan who remind us that patience sometimes pays off. We've just re-visited Margan's 2012 Aged Release Semillon and you could have knocked us over with a feather: this now 8-year-old wine is as fresh as a daisy and pure class. If there's any proof you have to put Semillon away for a good while, this is it.
The 2012 was released in 2017 after 5 years in the bottle. At the time of its release, it was only just starting to show its potential. Semillon is always a late bloomer but this one is particularly so: we think it's now just about right. It has lemon curd/pineapple notes, a little bit of herbaceousness and a lovely gentle acidity that goes perfectly with seafood (we enjoyed it with oysters and prawns).
A label on the bottle reads, "This wine has been made to live a long life". It certainly lives up to the claim. I think there would have been a lot more life in this one yet. (If only we had another bottle to re-visit it in another couple of years 🙂 ) Made from low-yielding vines that are more than 40 years old, it's a great example of Hunter Valley Semillon, one of Australia's wine treasures.
No oak is used in its production; it has a beautiful purity and elegance. It would go perfectly with ceviche but equally it has the body to take on quite rich fish dishes. Margan has the 2014 Aged Release Semillon available on its website, still at the same price of $50.