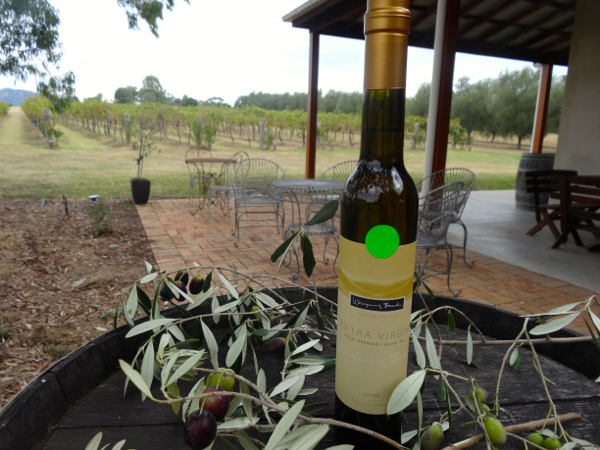 The Food Wine Travel team recently spent a lovely few days in the Hunter Valley getting a taste of what's in store during Wine & Food Month in June. We visited Whispering Brook vineyard and olive grove where we fell in love with their beautiful olive oils. With thanks to the kind folk at Whispering Brook, this lime-infused oil made its way home to our kitchen where we've already put it to good use in a number of Asian-style salads.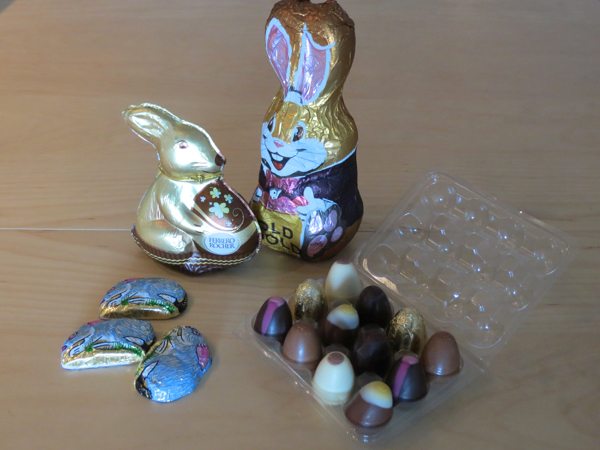 Easter has come and gone but we're still feasting on a delicious array of chocolate treats. From one of my girls, a Ferrero Rocher bunny for me and an Old Gold bunny for Maurie (she knows our tastes exactly!), and from my sister, cute little chocolate bilbies and a dozen quail egglets. The egglets are from UK producer Hotel Chocolat and come in yummy flavours such as salted caramel, hazelnut praline, gianduja, raspberry supermilk, speckled pralines and vanilla ganache.


Yalumba's Christobel wines have really brightened up my kitchen. Aren't their labels gorgeous? The Semillion Sauvignon Blanc and newly released Moscato sell for around $15 and are named after Christobel Hill Smith, the late aunt of Yalumba's current proprietor Robert Hill Smith. She was apparently a keen gardener and gracious hostess. What a wonderful tribute.
From one kitchen to another: At left, bay leaves that I had growing in my previous garden in Canberra. I left the pot plant with my sister when we moved and broke off a few leaves when we were down there again recently. On the right, some kaffir lime leaves courtesy of my very kind friend Bizzy Lizzy, who we also caught up with while we were in Canberra.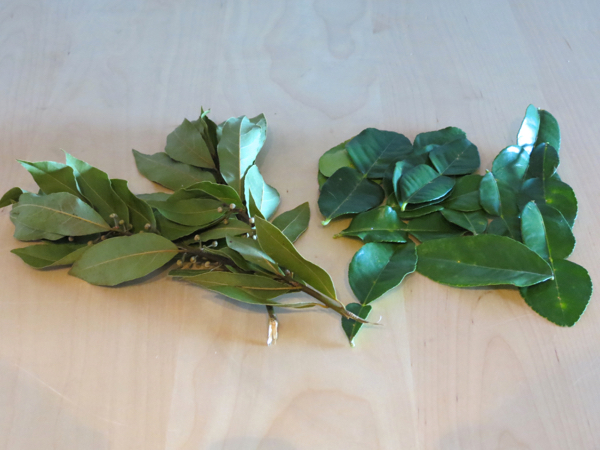 As well as the lime-infused oil, we picked up a bottle of lemon myrtle infused oil, which is beautiful with fish and other seafood. On our way to the Hunter Valley, we spent a night in Newcastle where we browsed in some of the quirky little shops in Cooks Hill. We bought the Morpeth muesli, gluten-free ketjap manis and vegetarian strawberry jelly crystals in an organic shop there.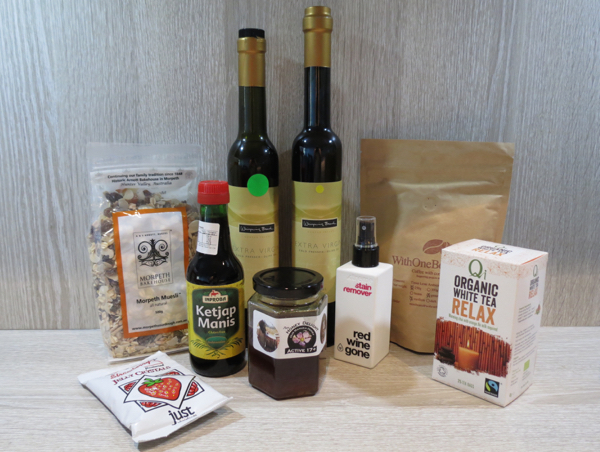 The coffee beans are organic Fair Trade beans from East Timor and were a gift from my sister, who ordered them from the Leprosy Mission gift catalogue. They can be purchased online for $10 and are a great way of supporting a good cause. I love the Relax tea from Qi Teas. It's an organic chai-style tea redolent with spices such as cinnamon and cloves, and hints of ginger and orange. It's made from white tea leaves that give it a natural, sweeter flavour, and I find it a lovely soothing way to wind down before going to bed.

When we were in Canberra recently, we realised how much we missed the fantastic Capital Region Farmers Market. We enjoyed catching up once again with stallholders such as Carmen from Honey Delight, and we made sure to stock up on her Active 17+ honey, which I'm convinced is the cure for all ills, but regardless, it's a winner in the taste stakes. Also in this motley line-up is a spray bottle of Xtreme Stain Remover. This is essential in the kitchen for anyone who enjoys a glass of red (or who's a bit too sloppy with the tomato sauce bottle). It's bleach free and it works like a dream, folks!

This delicious dark chocolate containing Turkish delight and pistachio nuts was a treat to ourselves from Coco Monde, a lovely café and chocolate shop that we came across while we were in Newcastle. And finally, I whipped up a loaf of bread using this very easy mix from the Gluten Free Grain Free Company. It's yeast-free and not particularly good looking, but is very tasty: we enjoyed it with duck paté and we also popped it under the grill with some tomatoes and basil on top. Yum!

Pop over to Fig Jam and Lime Cordial where the lovely Celia hosts In My Kitchen each month. What's happening in your kitchen this month?