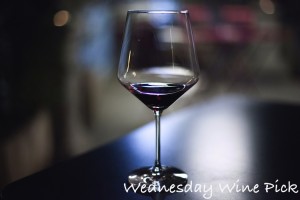 Patritti 2012 Saperavi, $20
There's a whole bevy of people who spend a lot of time seeking out unusual wines, so it's not surprising that this one has developed something of a cult following. Saperavi is not exactly on the lips of many Aussies. It is, however, on the lips of many in Georgia – the country, that is; not the US state. Saperavi originated in Georgia, which you might be surprised to know is one of the oldest winemaking regions in the world. There's evidence of grapes being cultivated there for thousands of years.
Anyhoo, in the late 1990s, Adelaide winery Patritti employed the services of a Georgian winemaker, and pretty soon the folk at Patritti were hooked on this big, bold variety. Their oldest grower in the Barossa Valley planted a small vineyard of it and, voila, here we are drinking this very satisfying drop that is so red it is nearly black. (The name actually means "ink".) It's got lots of spice and a long finish, and I reckon you could put it away for many, many years yet. A few Aussie vineyards are growing it: check them out if you're looking for something that's a little bit different.