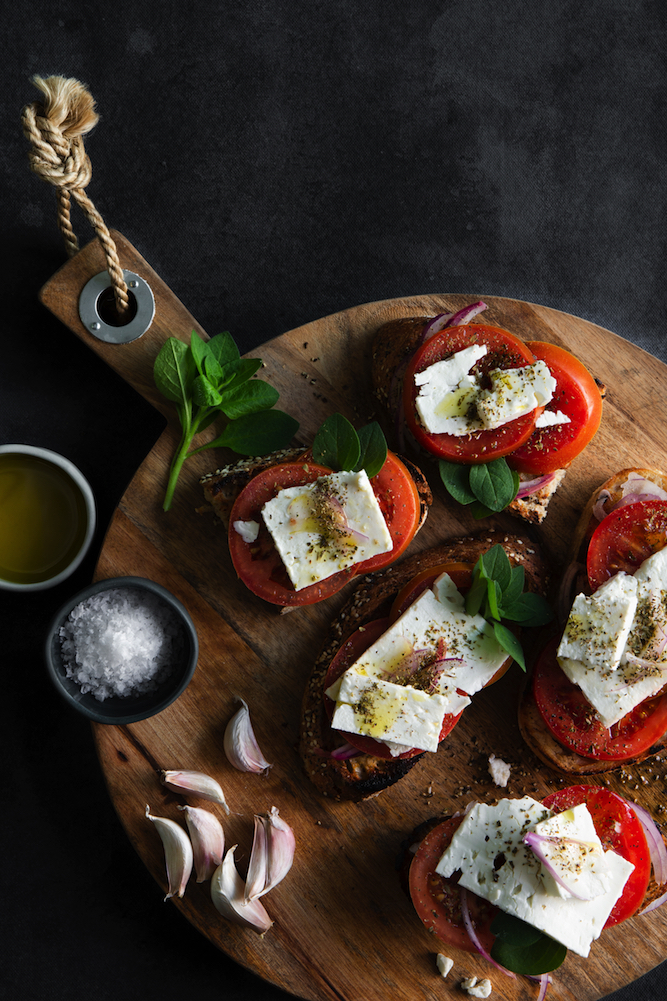 Although Australians have developed a palate for fine cheeses over the past few decades, many Australians probably don't know what authentic feta tastes like. So much of what passes for feta in the Australian market is not made according to the guidelines that govern its manufacture in Europe. The difference in taste can be quite remarkable, but if you've never tasted the real thing, chances are you probably don't even know the difference.
Tasting them side by side is a great exercise in learning to understand the differences. We set up a tasting with a sample of Epiros, Greece's top-selling packaged feta and one of the largest producers of Protected Designation of Origin (PDO) Greek feta. Alongside it we had a sample of inauthentic feta – no brand names mentioned here, for obvious reasons.
There was a definite difference in flavour and texture. The Epiros feta was creamier, less salty and more subtle in flavour than its imitation. Nor was it as firm or as crumbly as the imitation.
European guidelines on feta
In the European Union, there are strict guidelines governing the production of feta. Among them are that it:
*uses only sheep's milk, or a blend of sheep's and goat's milk
*48 hours after milking, the milk must be made into cheese
*is free of colorants, preservatives, or condensed or powdered milk
*uses rennin (natural enzymes) to coagulate the milk, the milk curd is strained without pressure, and it is salted with coarse grained salt and ripened in brine for at least 15 days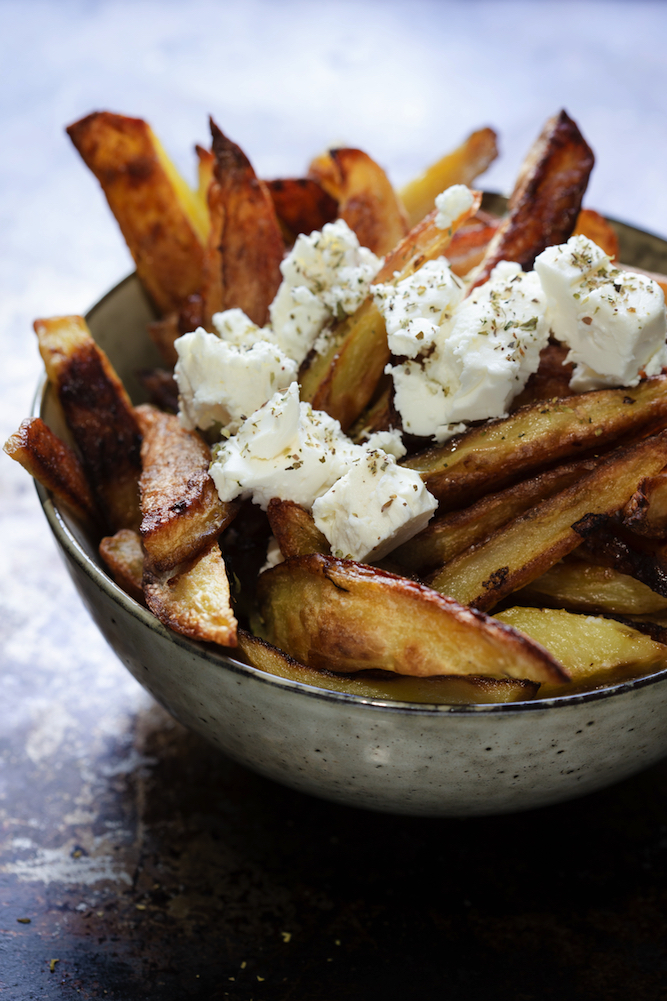 Epiros combines traditional cheese making expertise with a state of the art production and packaging facility. Located at the foot of a mountainous range in Epirus, it is one of the largest cheese factories in Greece, processing 27,000 tonnes of sheep and goat's milk annually.
Still a family-owned business, it sources milk from more than 1,200 suppliers, most of them traditional, independent sheep and goat headers. Most allow their herd to roam freely, feeding on the flora unique to the Epirus hills, giving the cheese its distinctive taste. Around 70% of these farmers still milk by hand.
What makes an authentic feta?
Epiros managing director Stefanos Panteliadis said there is still a misconception of what truly authentic feta is and many consumers don't realise the feta they are eating isn't authentic.
"Within the EU, for a cheese product to be named a 'feta', it must meet a number of specific requirements, including being produced using only sheep's milk, or a blend of sheep's and goat's milk using traditional techniques," he said.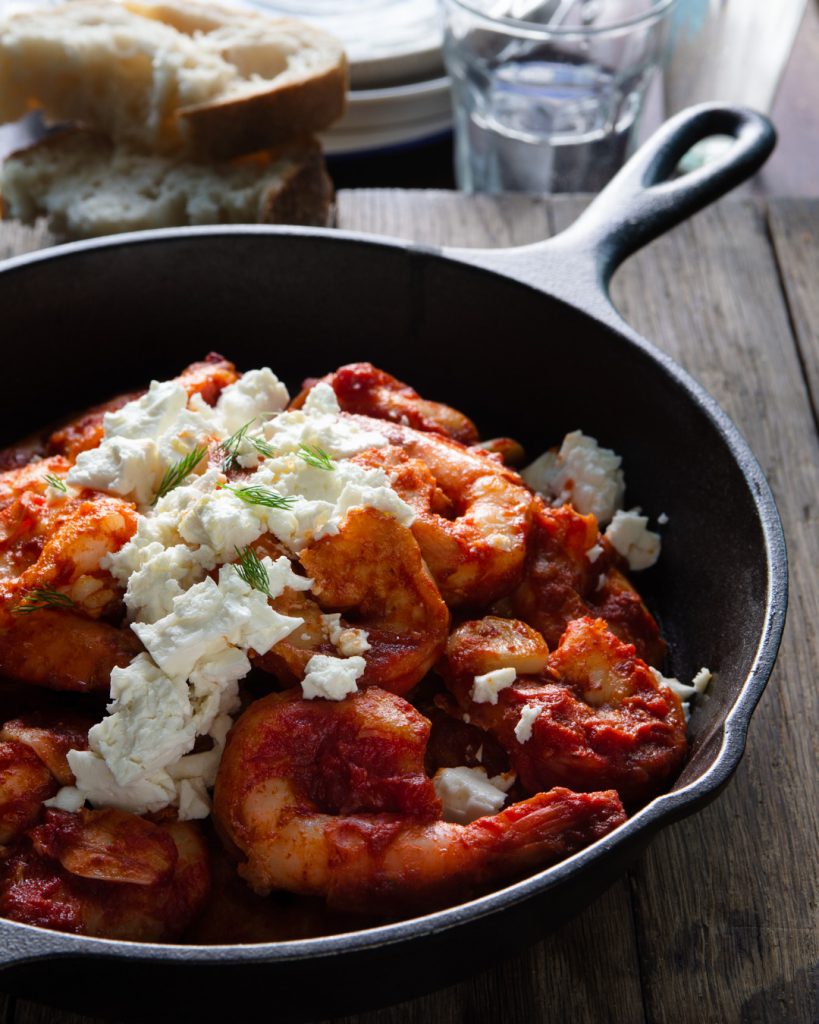 "Australia produces many fantastic cheeses, however the Australian 'fetta' style cheese is not authentic traditional PDO feta. It's often made with cow's milk without observing the traditional methods. The result is a very different taste profile."
We suggest setting up your own taste test at home to see if you can taste the difference. The Epiros product is available at IGA stores, independent supermarkets and delis.
Epiros also sells a number of other products in Australia, including Goat's Cheese and Saganaki. These go beautifully in many recipes and having tasted them along with the Epiros feta, we think you will enjoy them too.
Try the PDO Feta on its own with a piece of bread and a drizzle of olive-oil, in a Greek salad, or in your favourite recipe. We love it with watermelon and mint.
The more strongly flavoured goat's cheese is rich in nutrients and is easily digested, making it an excellent alternative for those who suffer from intolerance to cow or soya milk. In Greece, it is used as a table cheese, in salads and pies, and as an accompaniment to wine or ouzo.
The Saganaki can be dredged in flour and pan-seared. Serve it as an appetizer with ouzo or wine and some crusty bread. The fried cheese also pairs nicely with honey, walnuts and grapes.
More information: www.epiros.com.au
All photos (except the product shots) are by Kathy Tsaples and reproduced with the permission of Dig & Fish.
Dig & Fish supplied Food Wine Travel with a small amount of product to sample.