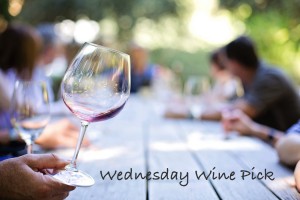 Redman 2004 The Redman Cabernet Sauvignon Shiraz Merlot, $70
Redman Wines celebrated its 100th anniversary in 2008. Remarkably, this Coonawarra winery is still owned by the Redman family; even more remarkably it produces only reds. Stick to what you do best seems to be the philosophy and clearly it's working. Each year, the finest parcels of wine are identified and blended together for further fermentation, eventually producing just 200 dozen bottles of The Redman. It's not often that you get a red wine that has already been cellared for you, but (remarkably again) this one was bottled in 2006 and released this year. It's brooding and voluptuous, silky smooth with plum and berry notes and hints of mint. And there's still some life in the old girl, for it could be cellared for a few years yet.
Visit more of our Wednesday Wine Picks.
Related post: Turn of the Screw.