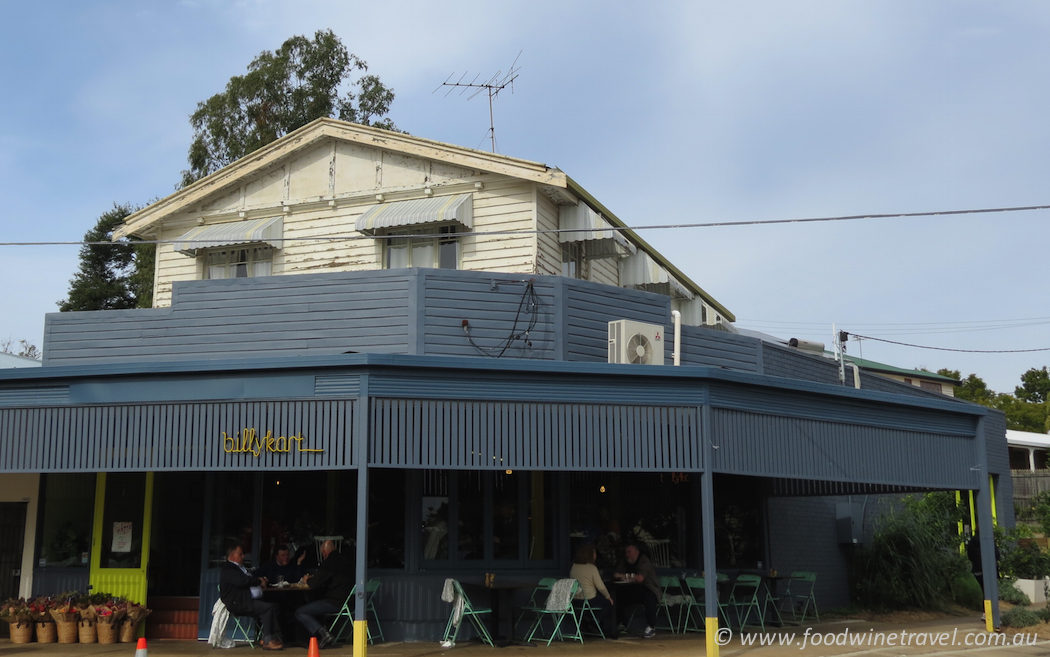 In the wide, tree-lined streets of Annerley, you can almost picture a time when kids might have raced around on billy karts. Wooden houses on stilts and the odd corner store take us back to a simpler time when the days were unhurried and life was sweet.
There's still a little bit of that feel about Billy Kart Kitchen, housed in an old corner store in Eric Crescent. Much-loved cookbooks sit on the shelves alongside quirky paraphernalia including vintage toys, old bottles and tins, and other retro items.
The décor has been tarted up with splashes of lime green and a polished wooden floor, but the original Clifton Hill Store sign remains, fresh bread, milk and newspapers are on offer, and there are tubs of flowers for sale out the front.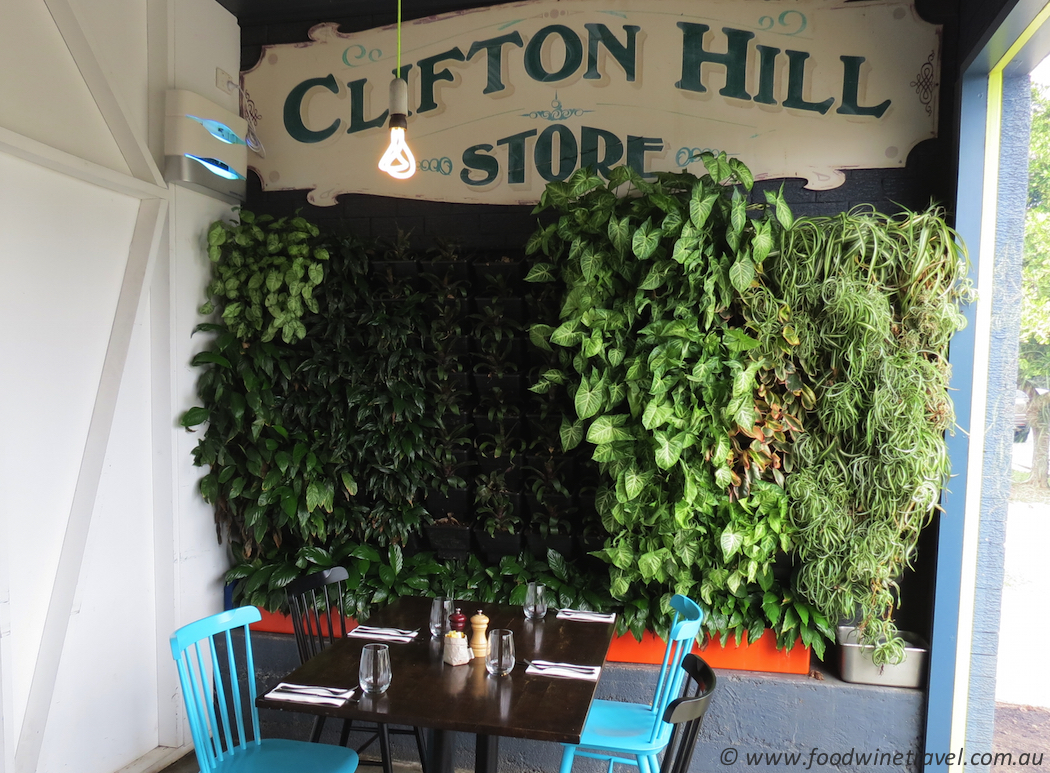 One thing's for sure – the food's a whole lot more sophisticated than you would have found in any 1950s corner store-café. That's because the chef at the helm is none other than Ben O'Donoghue, who first came to public attention when he teamed up with Curtis Stone on TV in Surfing the Menu.
Ben's done a few books of his own – a couple of copies of Ben's BBQ Bible sit on the shelf at Billy Kart – and there's an old picture of him and Curtis on the shelf too. But generally speaking, it's all pretty low key as O'Donoghue sets to work in the open kitchen turning out lovely dishes for breakfast, lunch and Friday night dinners.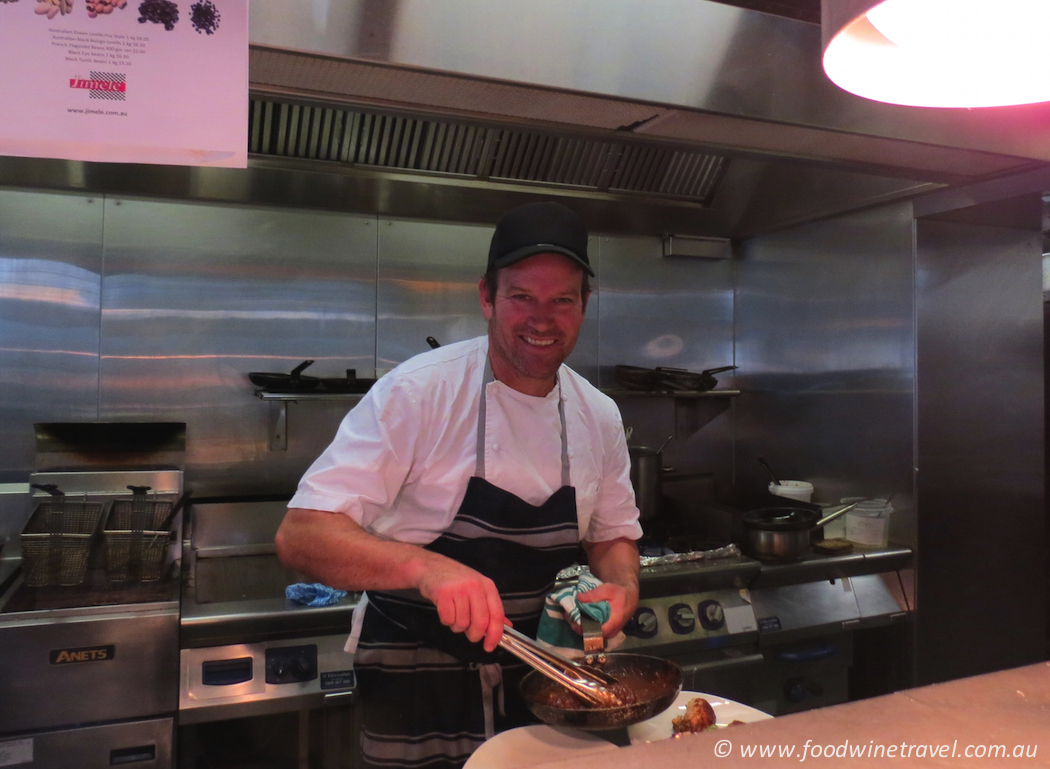 We'd been meaning to check out Billy Kart Kitchen for a while, and Good Food Month seemed as good a time as any. It's one of more than a dozen restaurants offering special Let's Do Lunch menus during The Brisbane Times Good Food Month, from now until August 9.
The deal is that you get a set-priced lunch of one course or more with a glass of Yalumba wine, Coopers beer or Thatchers cider for $38.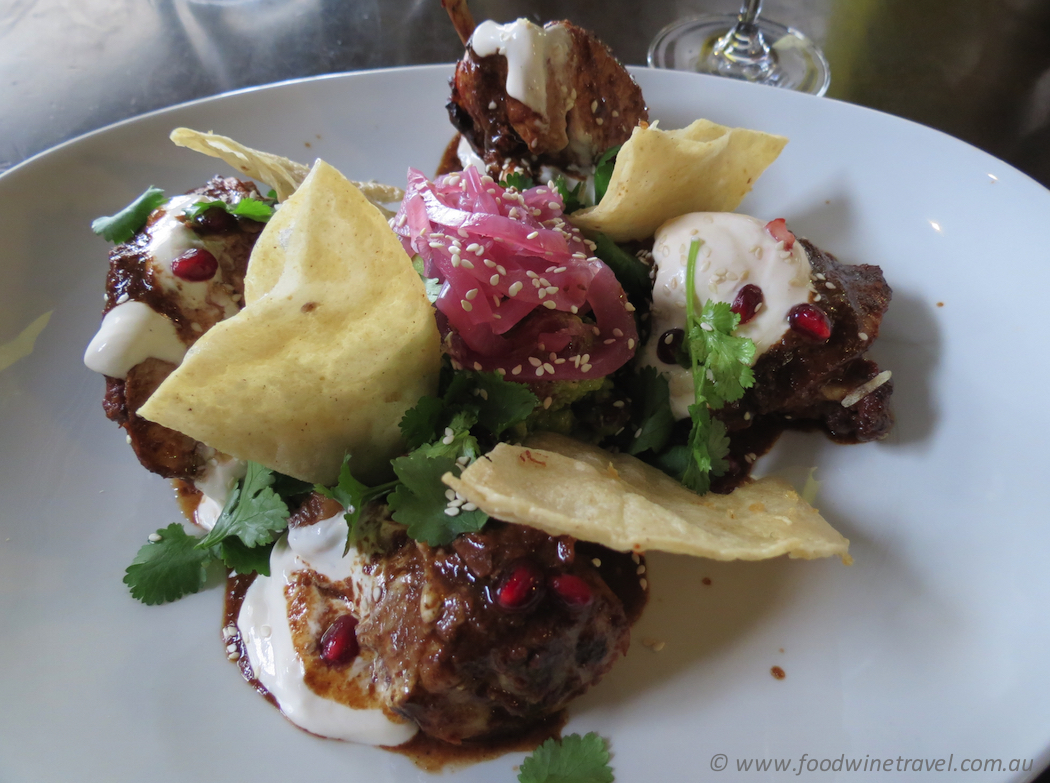 The menu at Billy Kart is different from what appears in the Good Food Month program, which went to press before O'Donoghue had settled on what he was going to do. So instead of the advertised steak, there are two choices: Chicken mole with guacamole, baja sauce, pickled onion and crisp tortilla; or Brazilian fish stew.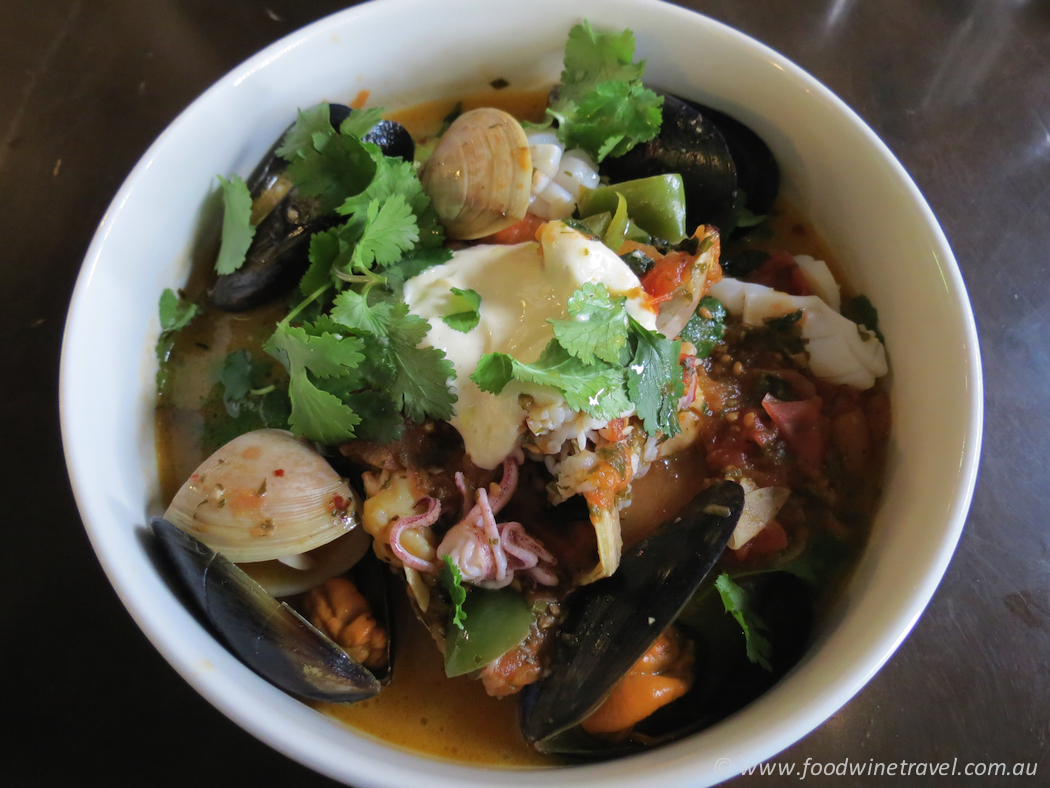 We shared one of each. Both dishes had good robust flavours, though in terms of portion size, the Chicken mole was considerably more substantial than the stew, made from mussels, cockles and white fish (no prawns or scallops). Pomegranate was an interesting addition to the Chicken mole, and gave it a lovely texture and flavour.
As well as a glass of wine, the Billy Kart Kitchen deal includes a cup of Campos coffee. We also enjoyed (as an extra) a slice of chilli chocolate tart – outstandingly good, not overly sweet with a very subtle chilli hit.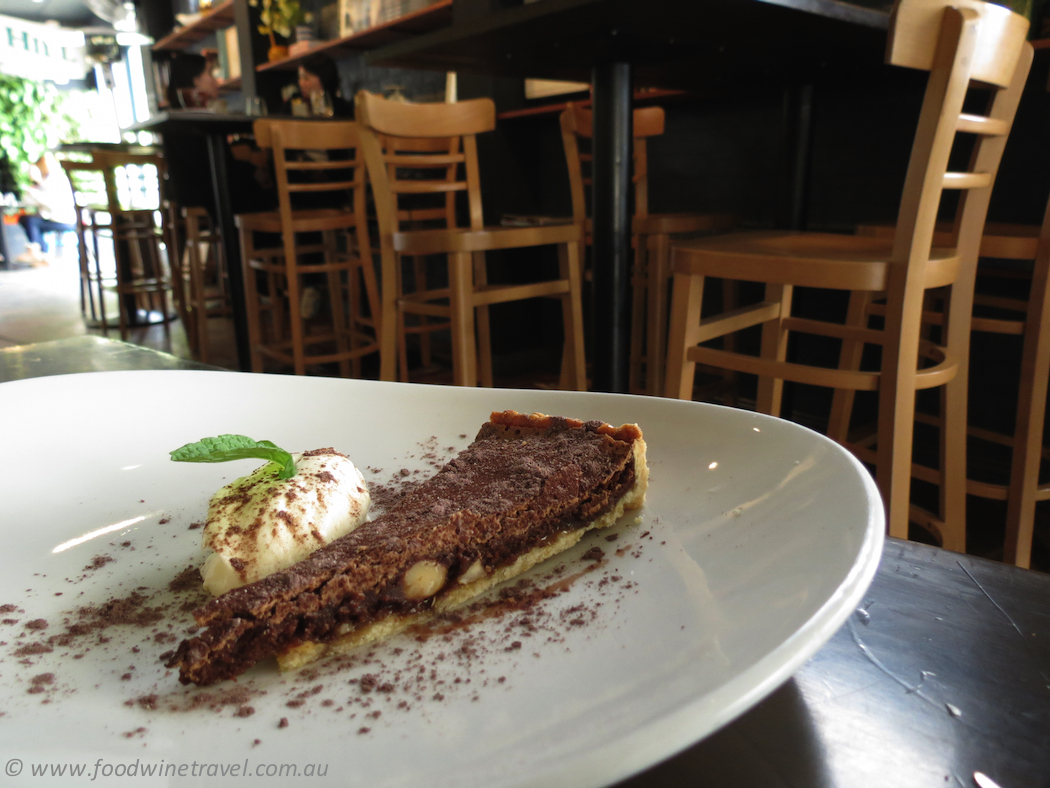 O'Donoghue has established a small but flourishing garden around the café, with eggplants, chillies, passionfruit and other produce growing profusely. Herbs are planted right up to the edge of the footpath. It adds a homely touch to what is already a feel-good neighbourhood restaurant.
Christine and Maurie dined as guests during Good Food Month.
Visit www.goodfoodmonth.com for the full program of Good Food Month events.
Fact File:
Billy Kart Kitchen
1 Eric Crescent,
Annerley Qld
Australia
+61 7 3392 9275
www.billykartkitchen.com