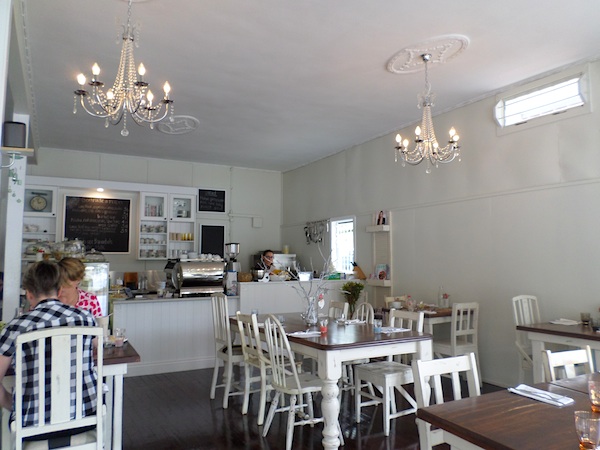 Guest blogger Elly Osborne discovers a cute café in Brisbane's Dutton Park.
Gertrude & Mabel may well be my new favourite spot for a bite to eat. With lovely décor, friendly staff and great food, what's not to love? Gertrude & Mabel is owned by Danielle Diacos, and is sweetly named after the street addresses on which her grandmothers lived.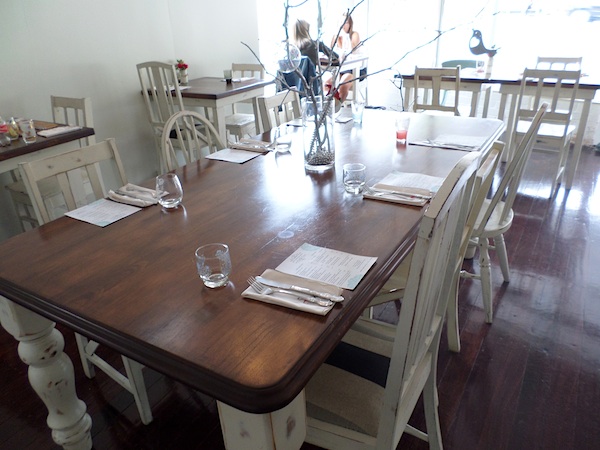 In a lovely nod to her family, the menu focuses on homely food and a few family recipes – and boy, do they deliver! The breakfast menu is divine – think brioche toasted jaffles filled with Nutella and banana – and the lunch menu scrumptious.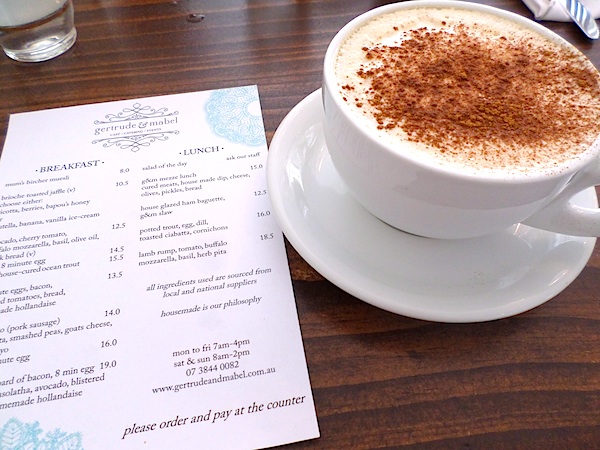 On my most recent visit, I feasted on the G&M mezze lunch, pictured below. The menu changes from time to time (if the Spanakopita ever makes its way back onto the menu, make sure you get to try it) and there are often nice specials too.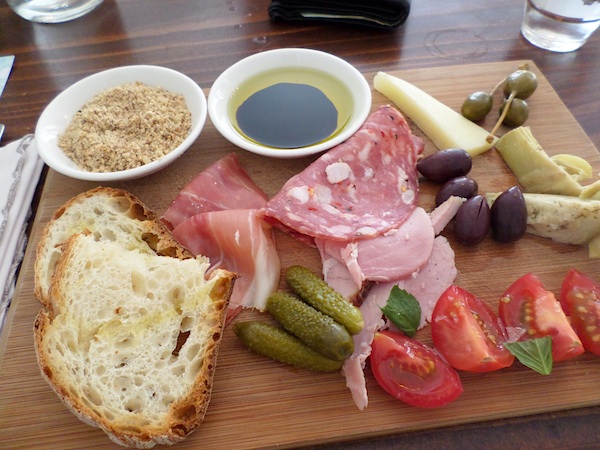 In addition to the breakfast and lunch menus, there is an ever-changing selection of baked goodies – from luscious cakes and lemon meringue pies, to Greek biscuits made from a family recipe. These treats might just be the biggest drawcard to Gertrude & Mabel … the passionfruit melting moment that I picked up didn't last long enough to be photographed! Enjoy one with a cuppa served in a pretty teacup, or a cold drink served in vintage-style glassware.

Fact File:
Gertrude & Mabel
2/212 Gladstone Road,
Brisbane Qld Australia
+61 7 3844 0082