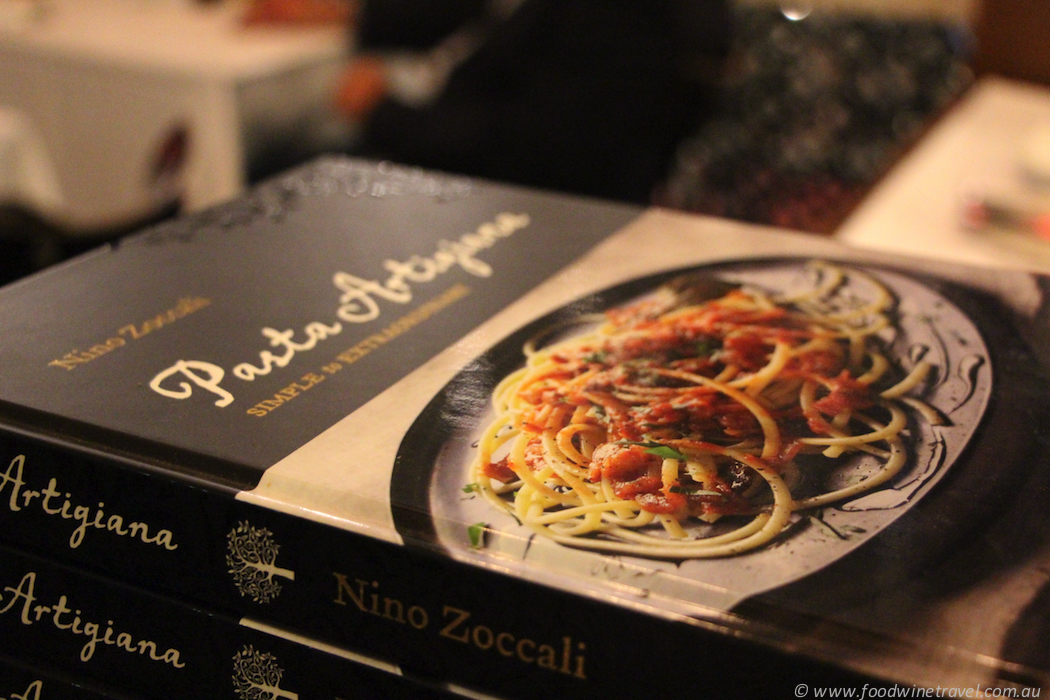 Oh how I love living in Sydney. Whether it's a thought-provoking play, or a delectable meal, there's always something happening in this glorious city. And then, each year the Sydney Festival rolls around in January, with an outstanding line-up of events. My favourite part? The Fast Festival Feasts program which we have had the pleasure of experiencing two years in a row now.
I've been meaning to visit Nino Zoccali's Pendolino restaurant for a while, so when I was invited to try out the Fast Festival Feasts menu at sister restaurant La Rosa, I jumped at the opportunity.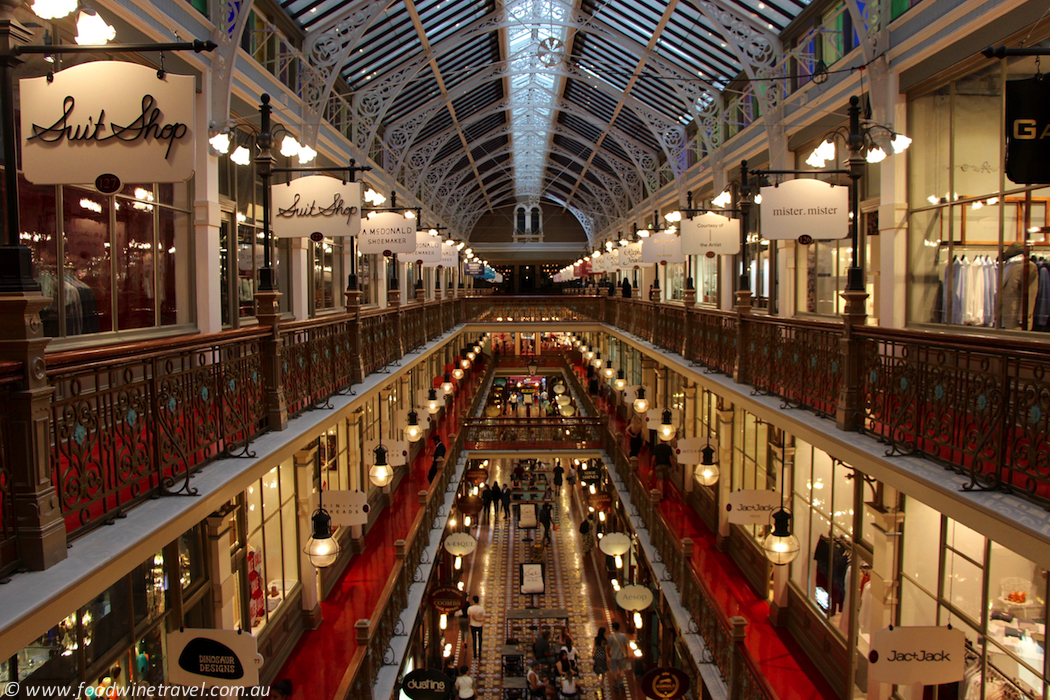 Arguably the most beautiful building in Sydney, The Strand Arcade makes for a beautiful dinner setting this rainy summer evening. This stylish Italian wine bar is located on the second floor, with a terrace at the front overlooking the gorgeous iron work and beauty of The Strand, before you walk through to the main dining room.
The setting is dark and intimate, in the style of an Italian osteria, and like any good Italian restaurant, all pasta and bread is handmade onsite.
The Fast Festival Feasts offer ($55) includes one entrée, one main and a choice of red or white wine from a select list. (Riesling – Strada del Bacco Bianca/Clare Valley 2015 OR Pinot Noir – Vigne Nuove Rosso/Adelaide Hills 2012).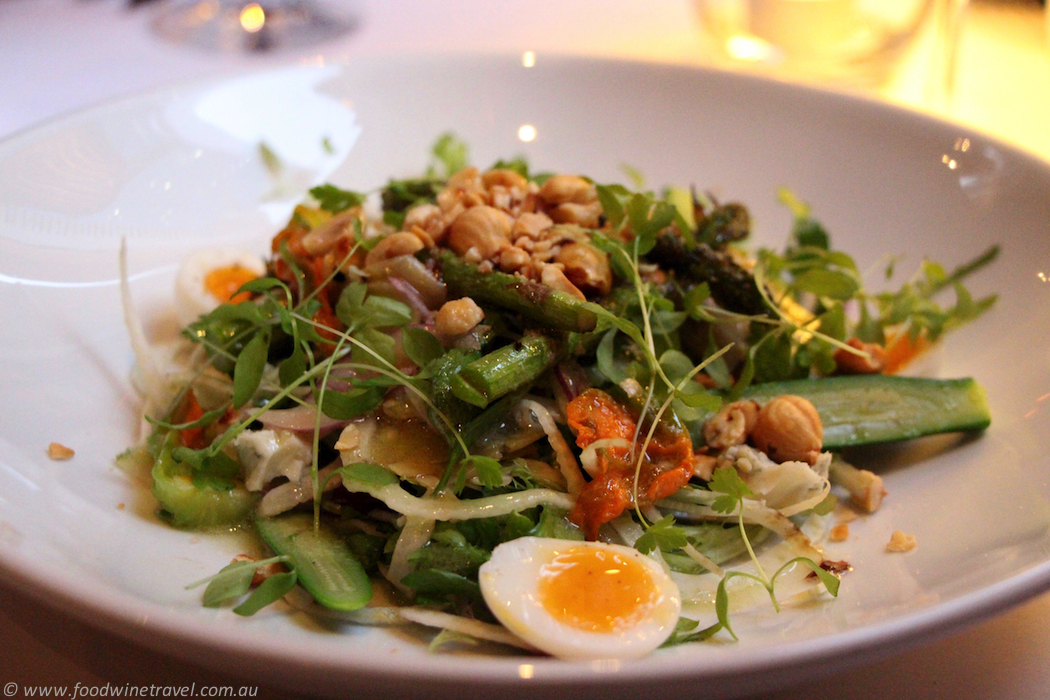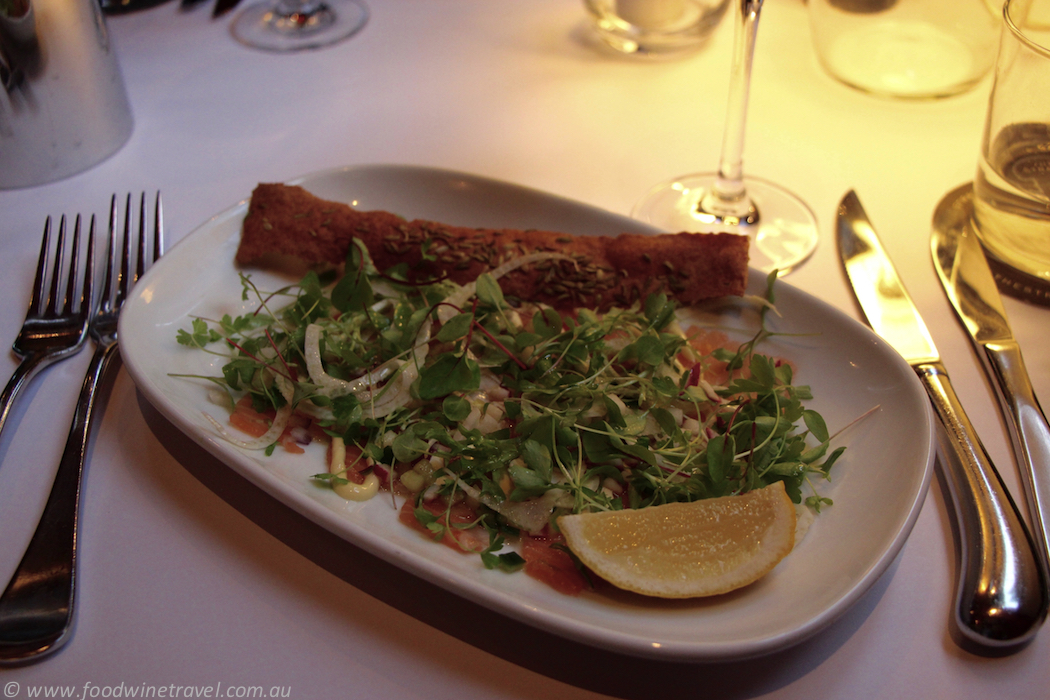 I start with the Insalata Di Fiori di Zucchina e Nocciol, an intricate, Langhe Pariani style salad with hazelnuts, zucchini flowers, asparagus, shaved fennel, organic Gorgonzola and quail eggs with a zesty hazelnut vinaigrette. The salad is impeccably balanced, with just the right amount of salty, sweet and crunch.
My dining companion tries the Carpaccio di Salmone con 'Schuttelbrot', a platter of cured salmon topped with black salt, raddish, fennel, cucumber and raw oil mayonnaise. The dish is served with Alto Adige style rye 'Schuttelbrot' flatbread.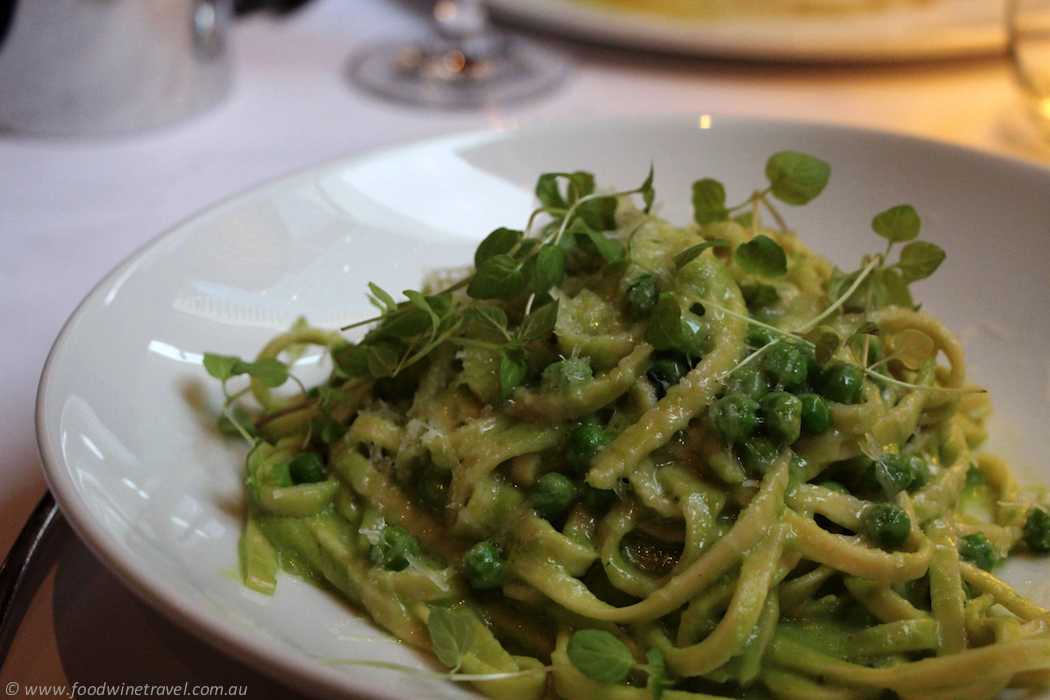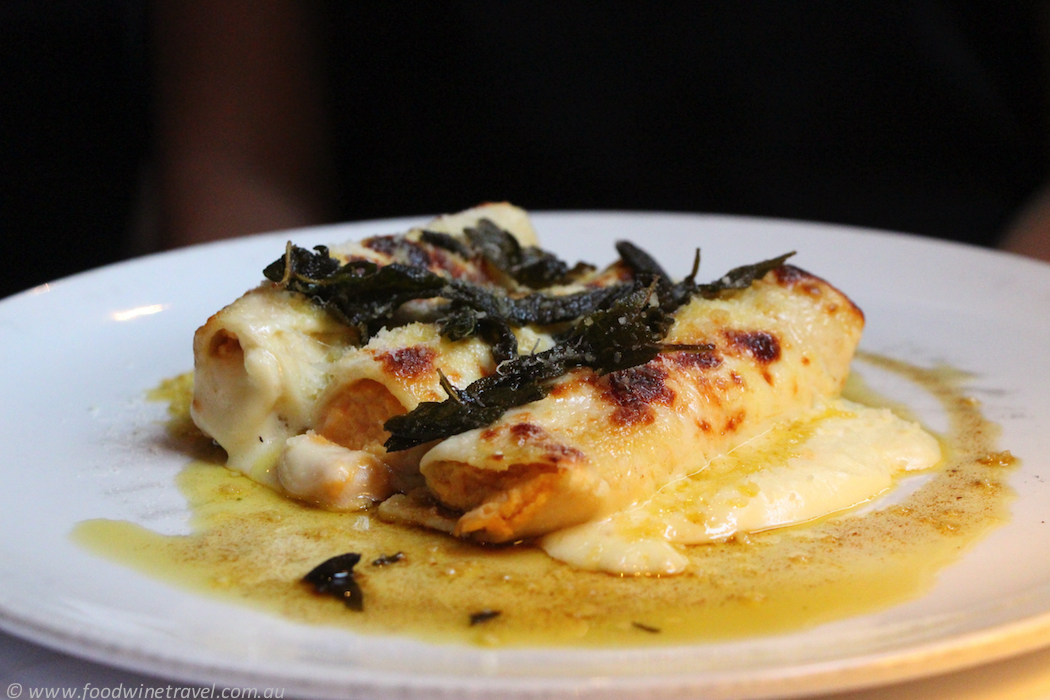 Tagliatelle con Piselli e Mentuccia, house-dried semolina tagliatelle with a sweet pea and mint sauce, follows my entrée. As the dish is being cleared, our waiter asks plaintively if there was something wrong with the tagliatelle. I assure him no, the portion was just extremely generous.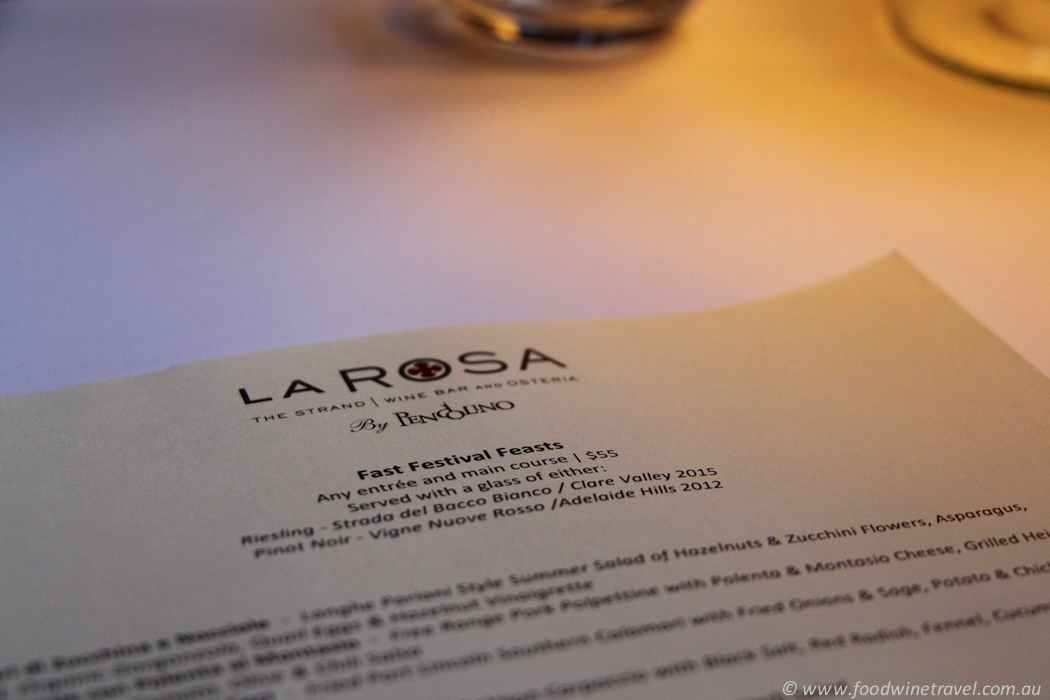 While raving about the house made chilli infused olive oil that is found on each table, my companion enjoys the Cannelloni con Ripieno di Zucca, a delicious take on baked pumpkin and ricotta cannelloni with mustard fruit, drizzled with burnt sage butter. The chilli oil though, I hear, is the star of the show – with a chipotle chilli flavour that is only enhanced by the smokiness of the burnt butter.
We regretfully decline dessert, despite how fabulous the desserts look (and smell).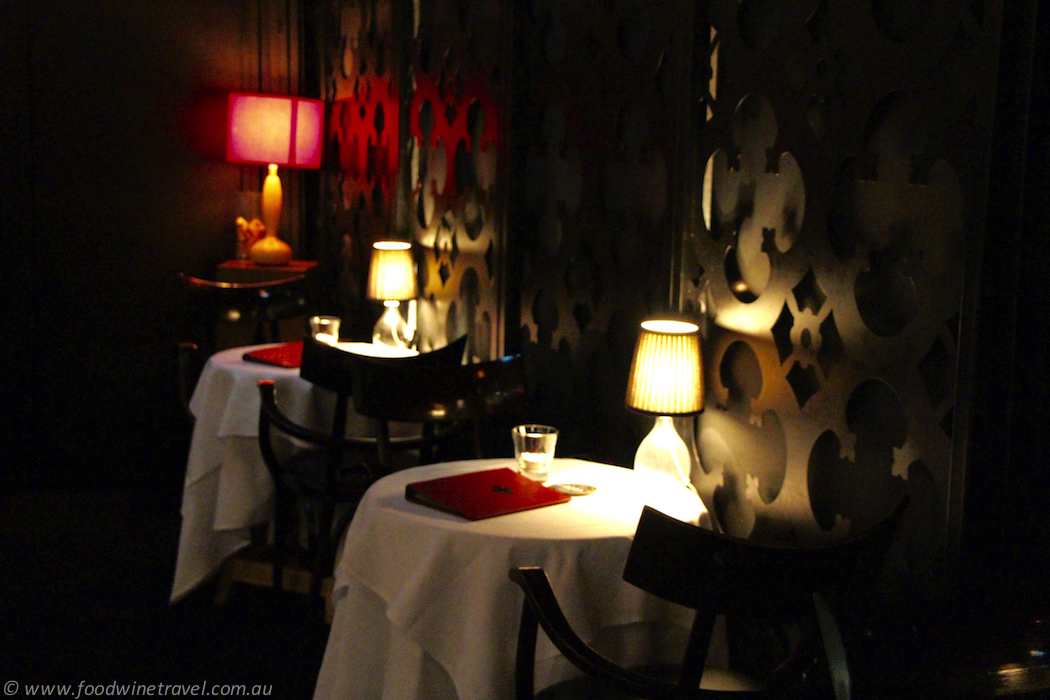 La Rosa makes for an intimate dinner with great wine and superb Italian fare. Do visit during the Sydney Festival to take advantage of this fabulous deal.
Fact File:
What? Fast Festival Feasts.
Where? Various restaurants around Sydney.
When? Till January 26.
List of participating restaurants: www.sydneyfestival.org.au
Bookings direct to restaurants.
Alise and her companion dined as guests of La Rosa.