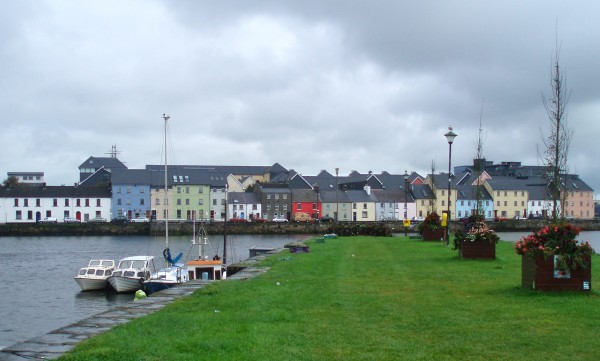 Wielding shiny brass musical instruments and wearing jaunty red and blue jackets with bright yellow scarves, the members of the Northern Ireland Friendship Band enter the ballroom of Galway's Meyrick Hotel with a spring in their step.
As they launch into a rousing rendition of Roll Out The Barrel, hundreds of people in ball gowns and dinner suits climb up on their chairs and begin twirling their serviettes in the air.
The Guinness has been flowing steadily all day but the gala ball has only just got underway, and before this signature event of the Galway International Oyster Festival winds up for the night, there'll be a lot more chair-dancing yet.
It's been more than 25 years since the Friendship Band started coming to the festival, bridging Ireland's north-south divide and entertaining thousands of folk who flock to Galway in late September each year.
The Galway International Oyster Festival was first held in 1954, when a local hotel manager thought it would be a good way of filling his empty hotel. It's now a world-famous event with more than 100,000 oysters consumed and more than €6 million changing hands during four days of festivities.
Even before we pointed the rental car in the direction of the seaside resort that inspired a much-loved song about the sun going down on Galway Bay, we'd heard that Galway oysters were the finest in Ireland.
"You'll love them," raved the locals. "They come from pristine waters and are unlike anything you've tasted."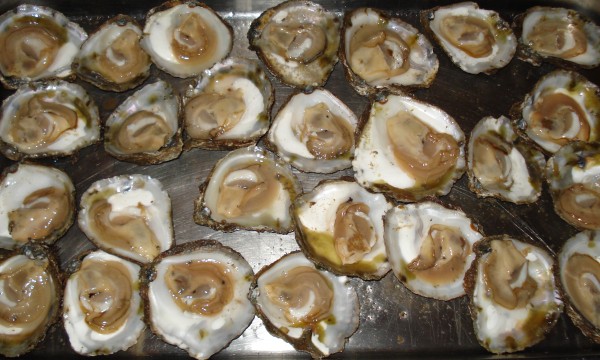 Commonly known as the European flat oyster, ostrea edulis does indeed bear little resemblance to the Sydney rock or Pacific oysters we are familiar with.
A native European species, they are large and flat with a flavour of tannic sea water. They are generally about three years old when harvested, measuring anywhere from four to 11 centimetres across.
They were once very common in Europe but disease, pollution and overfishing have put paid to that, and Pacific oysters now dominate.
The Romans loved the native oysters, reputedly paying for them by their weight in gold. Plentiful in the 18th and 19th centuries, they were a ready source of food during the Famine.
Supplies inevitably dwindled and they became a luxury, but now with more sustainable production methods, the wheels are turning once again.
In season from September to April, they are consumed with gusto at the Galway festival, naked in all their glory save for a matching pint of creamy Guinness.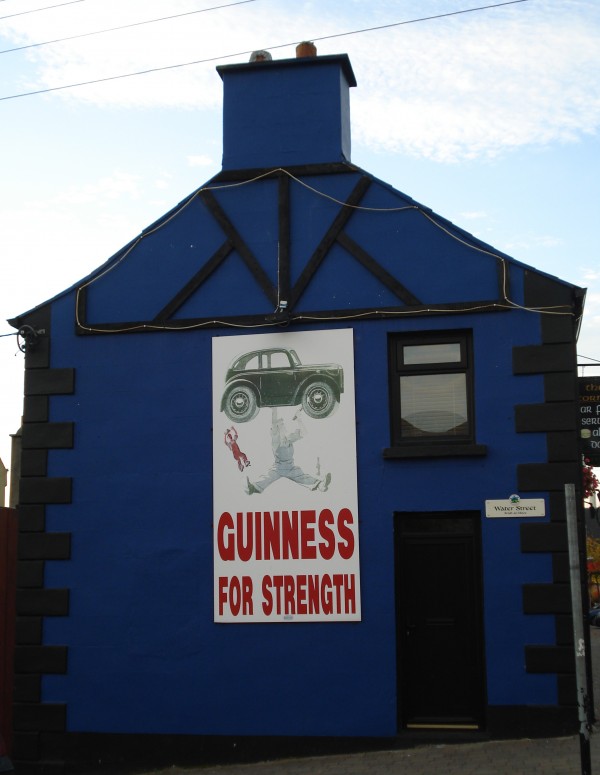 Guinness has sponsored the event since the start. Call it a marriage of convenience if you will, but there's an indisputable synergy between these aristocrats of the sea and the brew that has been synonymous with Ireland for 250 years.
One of the highlights of the festival is the Guinness World Oyster Opening Championship, the Olympics of oyster shucking.
Attracting the crème de la crème of oyster shuckers from around the globe, the entrants include chefs, bartenders, restaurateurs, fishermen and oyster farmers who have won national competitions in their own countries.
Their task is to shuck 30 oysters in the shortest time, with points deducted for indiscretions such as grit or damage to the shell, a sliced or "wounded" muscle, not severing the oyster from its shell, or not presenting the oyster upright. Bonus points are awarded for outstanding presentation.
They are cheered on by an enthusiastic crowd feasting on seafood platters, beef and Guinness stew, and, naturally, freshly shucked oysters, quaffing on Guinness and Australian wine by the truckload. Little wonder everyone is dancing on chairs by the time they get to the gala ball that night.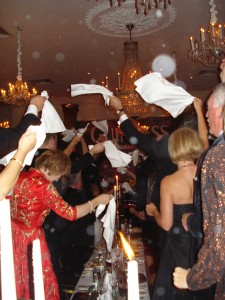 The contestants in the Guinness World Oyster Opening Championship are delivered another rousing reception at the gala ball – and, hey, doesn't their great effort call for some more rollicking numbers from the Friendship Band and another spot of chair-dancing?
Earlier in the day, the shuckers have joined a parade led by a vivacious colleen who has been crowned the Oyster Pearl. Waving their nations' flags, they weave their way through Galway's cobblestone streets from the historic Spanish Arch to Eyre Square.
The night before, there has been a Mardi Gras party with live bands, a buffet for 500 and more dancing on chairs. And for those who haven't consumed enough Guinness, there's a farewell party on the Sunday.
Galway is a vibrant city, full of joie de vivre. The harbour is ringed with stone buildings with brightly painted doors that open to reveal galleries, craft shops, pubs and cafes.
A fine autumn mist shrouds the bay, its image seen on millions of postcards sent to all corners of the globe. Buskers provide a feast of street entertainment.
The Irish certainly know how to have a good time. Even on a Sunday night in Galway, there are loads of bars offering wonderful live music until the wee hours – amazing for a town of 70,000 people. It's said that you need stamina and a good liver to enjoy all of the Oyster Festival events. Indeed you do.
Fact file:
The 58th Galway International Oyster Festival will be held from September 28 to 30, 2012. Details: www.galwayoysterfest.com
Tourism Ireland Sydney: +61 (0)2 9964 6900 or www.discoverireland.com.au
We travelled on Etihad and found it to be a great way of getting to Ireland – very comfortable and convenient. We flew direct from Sydney to Abu Dhabi, where there was a short stopover and then another direct flight from Abu Dhabi to Dublin (bypassing the madness of Heathrow). I can highly recommend it: www.etihadairways.com
Related post: Gathering In Ireland