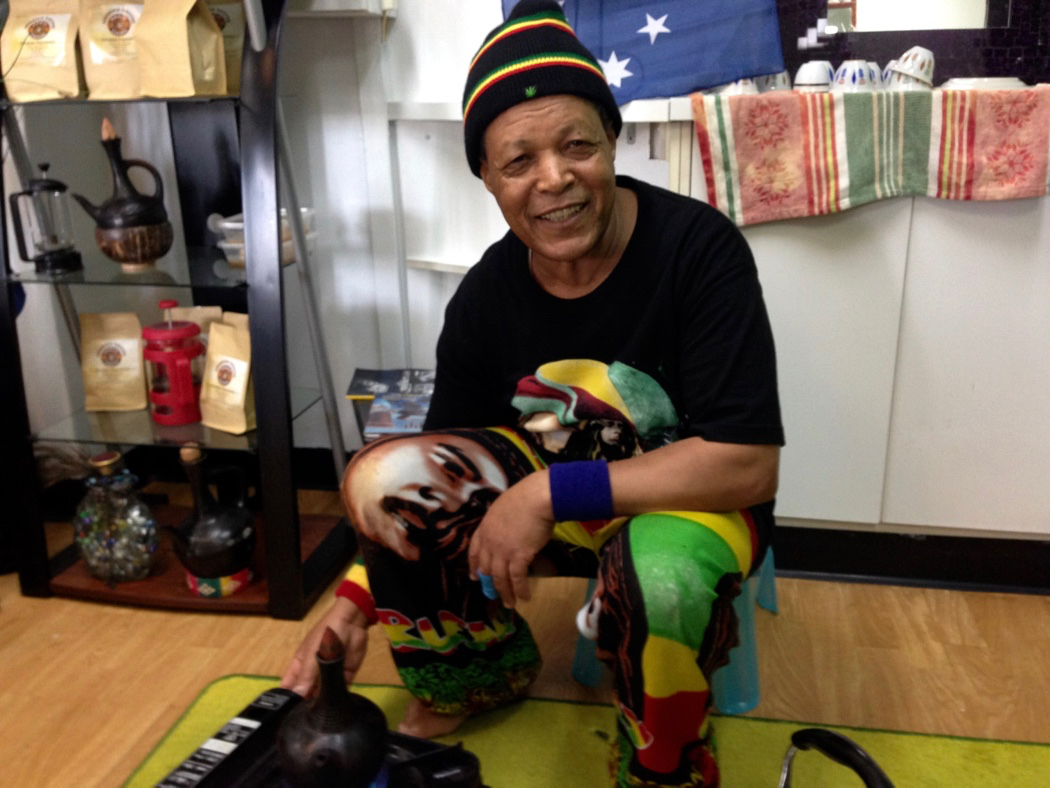 One of the things I love about living in Redcliffe is the quirky little independently owned businesses and the characters who run them. We stumbled upon this new café one Sunday morning after shopping at the Jetty market.
We had wandered into one of the arcades after seeing a sign for the café and while we were deliberating about whether or not to have a coffee, owner Ayalew Shebeshi beckoned us in. He is bringing in the Arabica coffee from his native Ethiopia and he was dead keen for us to try it – so keen that he was happy for us to pay him whatever we wanted, or not even to pay him at all.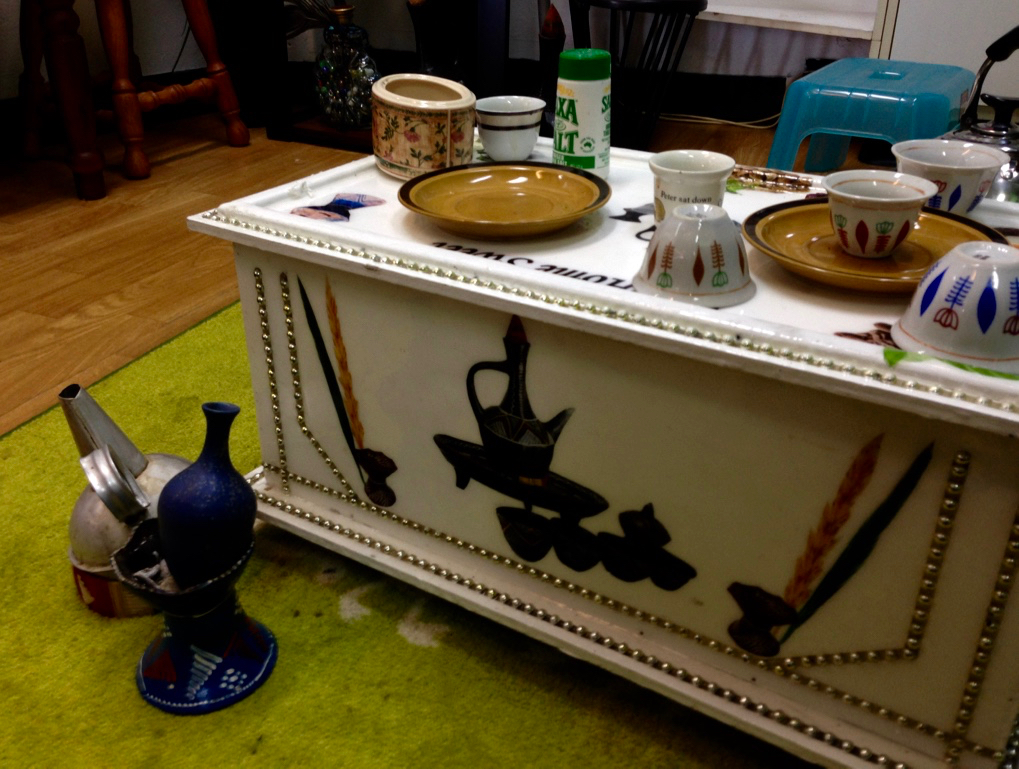 He has a couple of tables and chairs in the arcade, where he and his wife plan to serve traditional Ethiopian food. The interior of the café has been decorated with colourful Ethiopian objects, signs and flags (including the Aussie flag).
A very excitable, friendly chap, Ayalew starts his demo by showing us what the coffee plant looks like, then he pours us a small cup and asks us to warm it in our hands and smell the fragrance before we taste it. He explains how in Ethiopia coffee is often served with salt and even with butter – I wasn't so sure about the butter but the salt tasted better than I expected.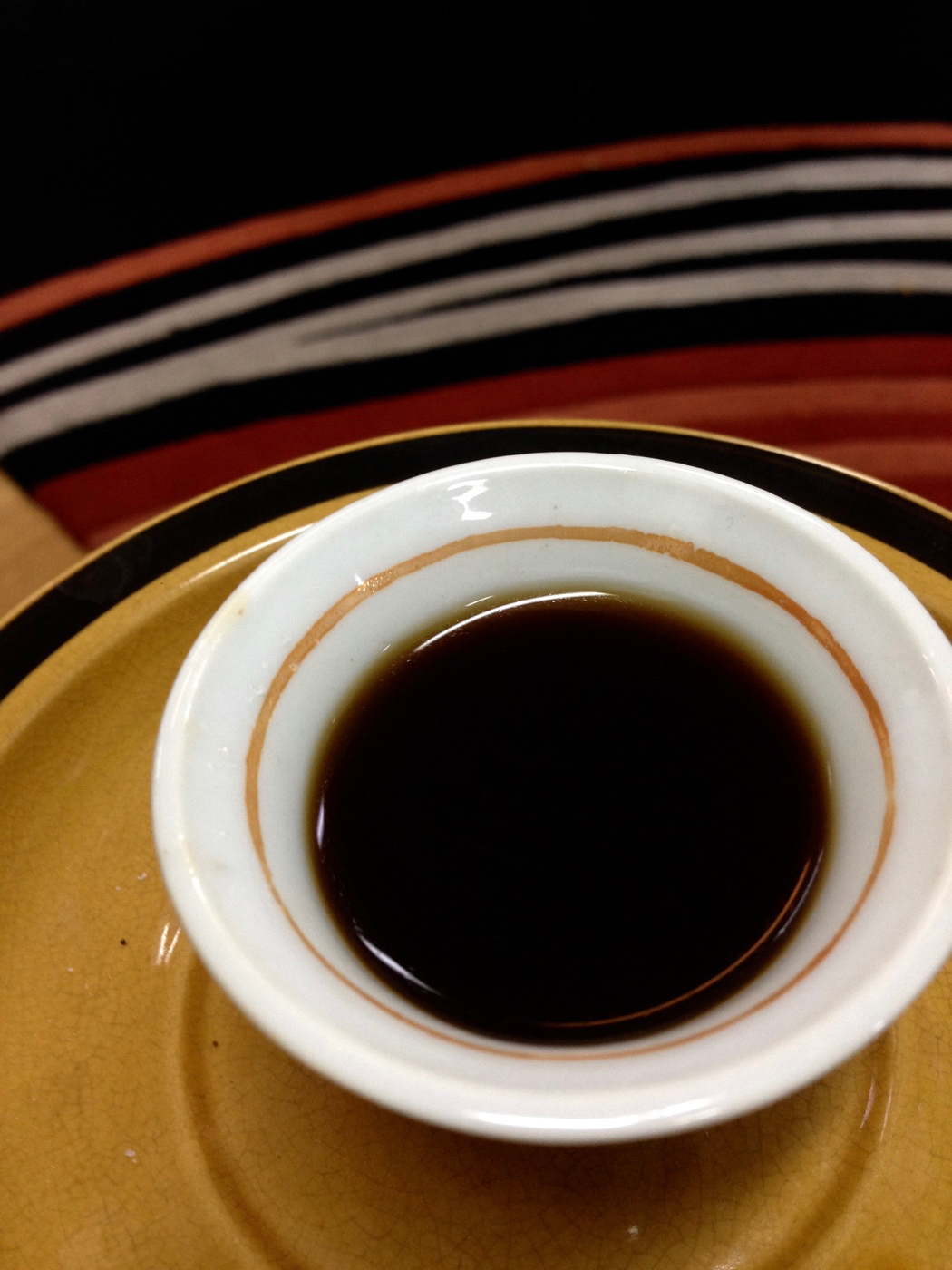 The coffee he is using comes from the Yirgacheffe district of southern Ethiopia. It is grown at 1900 metres above sea level and is wet processed. We liked the flavour, which was robust but not bitter, and were very happy to buy a $10 packet.
If you go:
Little Africa Coffee House
Shop 10, Jetty Arcade
139 Redcliffe Parade
Redcliffe Qld Australia
Tel: 0410 847 123