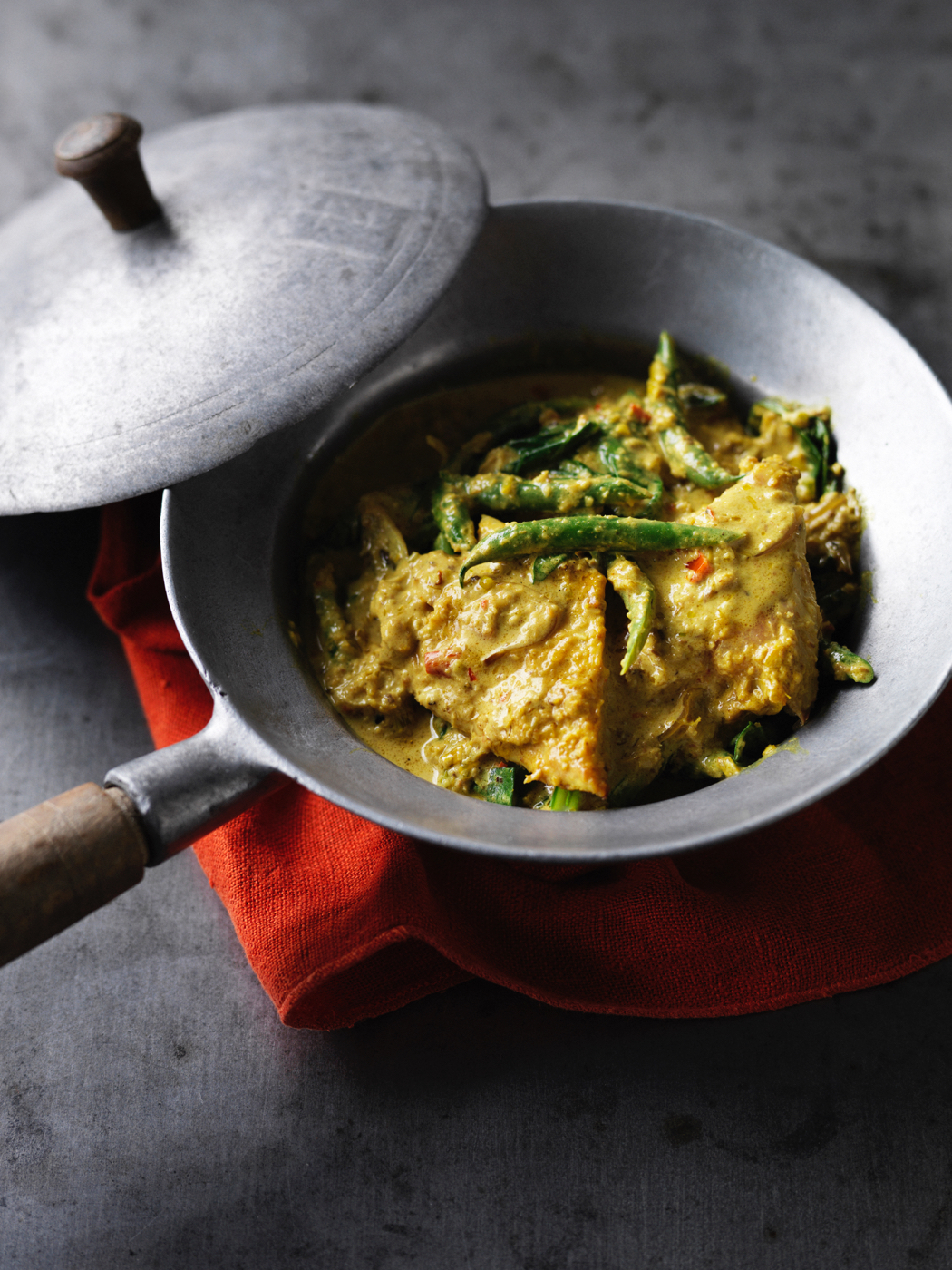 Can it really be 12 years since Curtis Stone and Ben O'Donoghue first appeared on our television screens in Surfing the Menu? The ABC series brought worldwide success for the duo after it went to air in 2004. Now it's time to hit the surfing trail again. This time, however, it's with a new generation of young dudes who cook. Dan Churchill and Hayden Quinn are the stars of the new ABC series, Surfing the Menu: Next Generation.
They both came to notice on MasterChef Australia, Dan in 2013 and Hayden in 2011. Two boys from Sydney's Northern Beaches, raised in families that love to cook. Keen surfers and good-looking. A new series was clearly in order.
The pair set off to explore the north of Australia, enjoying spectacular landscapes, meeting local producers, cooking wonderful food and catching a few waves too. They started in Shark Bay, Western Australia, travelling north to Carnarvon, Exmouth, Port Hedland, Broome and Kununurra, then across the Northern Territory to North Queensland.
From Cairns, their route took them down through Townsville, the Whitsundays, Bundaberg and Noosa, before a small detour inland to the richly productive region around Toowoomba. Travelling in their vintage VW Beetle, they finally landed in Byron Bay – which of course leaves a whole lot of Australia for the second series that will most like follow.
Inspired by local growers and producers
The lush locations and mouth-watering food they encountered in their travels have translated beautifully into print, with a lovely new book published by Simon & Schuster. Surfing the Menu: Next Generation is full of mouth-watering recipes inspired by local growers and food producers.
They have showcased the Tropics beautifully, from dishes such as Green Mango Mud Crab Salad and Moreton Bay Bug Rolls (a twist on an American classic), to a Bushman's Steak with Outback Sauce and the Barramundi Coconut Curry recipe featured here.
This recipe is perfect for families, ridiculously easy to prepare from scratch, and a great way to highlight this amazing fish. Make sure you seek out the real thing – there's a lot of fish sold as barramundi which isn't actually barramundi.
**Buy Surfing the Menu: Next Generation from Book Depository.
Food Wine Travel gets a small commission on purchases through this link but it doesn't cost you any extra.
BARRAMUNDI FAMILY COCONUT CURRY
Serves 4
2 tablespoons olive or coconut oil
1 eschalot, finely chopped
¼ cup desiccated coconut
2 tablespoons curry paste (recipe below)
2 teaspoons ground turmeric
1 cup coconut milk
1 cup fish stock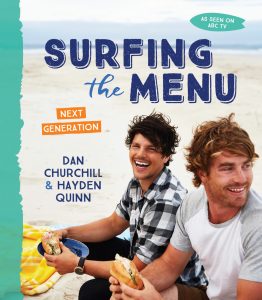 2 teaspoons fish sauce
2 teaspoons honey
2 teaspoons lemon juice
50g green beans, trimmed and sliced on an angle
4 barramundi fillets, halved lengthways
1 bunch choy sum, trimmed and roughly chopped
coriander sprigs and steamed rice, to serve
CURRY PASTE
1 lemongrass stalk, white part only, finely chopped
1 long red chilli, finely chopped
3cm knob ginger, chopped
2 garlic cloves, chopped
2 teaspoons shrimp paste
1 tablespoon olive oil
5 coriander stalks, finely chopped
To make the curry paste, use a mortar and pestle or small food processor to grind the lemongrass, chilli, ginger and garlic with a pinch of salt. Add the shrimp paste and continue to grind until combined. Add the oil to thin it out and help it come together. Finish off by combining with the coriander stalks.
Heat the oil in a deep frying pan over medium-high heat. Cook the eschalot for 3-5 minutes or until golden brown. Add the coconut and cook for a further 1-2 minutes or until you achieve a nutty aroma.
Stir in the curry paste for 2 minutes, or until fragrant, before adding turmeric, coconut milk and stock. Bring to a simmer and add the fish sauce, honey and lemon juice. Sprinkle in the green beans, cover and cook for 2 minutes.
Lift the lid and add the barramundi fillets. Reduce the heat to medium and cook, covered, for 6 to 8 minutes, adding the choy sum for the last 3 minutes of cooking. Finish by tearing up coriander and sprinkling on top. Serve in bowls with steamed rice.
Recipe and images from Surfing the Menu: Next Generation, by Dan Churchill and Hayden Quinn. Published by Simon & Schuster and reproduced with permission of Simon & Schuster.
This post was originally published in PS News online.