It's no surprise that when you Google search the term 'Ribs' in Brisbane, one of the top results is Ribs and Rumps. The steakhouse, famous for its large portions and fall-off-the-bone ribs, is the place for coma-inducing meat consumption.
Some of my friends boast "meat-sweats" when tackling dishes like the ones I sampled during my recent visit, but I was politely restrained. There was, after all, a lot to get through, including sides and tasty desserts, but more importantly there was aged steak and the piece de résistance – mouth-watering ribs. I had trouble picking them up as they fell apart in my fingers.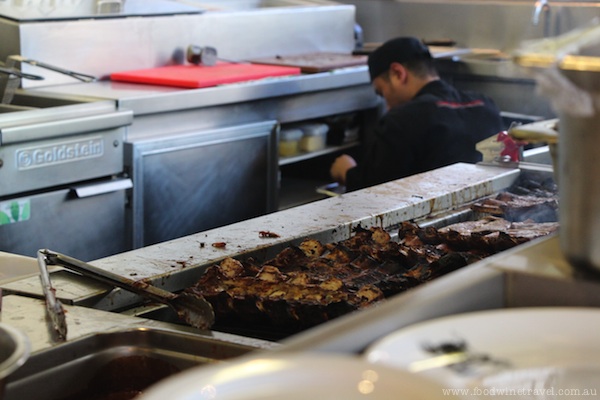 Surprisingly, ribs are quite an expensive cut in Australia and it isn't easy to source them. Supply is apparently so low, and demand so high, that at times it can be impossible to find a supplier. Rest assured, you will always find your favourite ribs on the Ribs and Rumps menu, including beef, lamb and pork.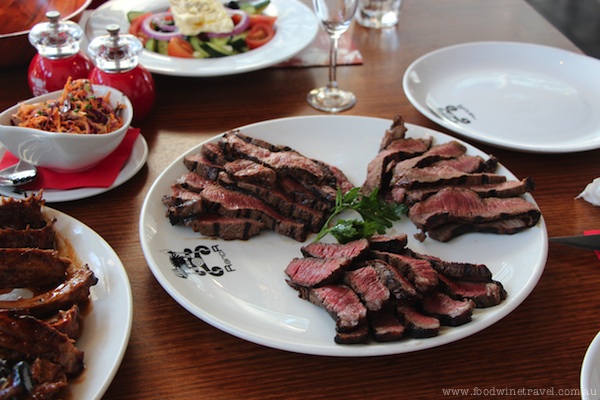 Let's not forget the rumps. The wagyu, grain fed MSA and grass fed MSA cuts of beef were tender and cooked to perfection … medium-rare and just the way I like it. Sirloin, rib eye and eye fillet are also available.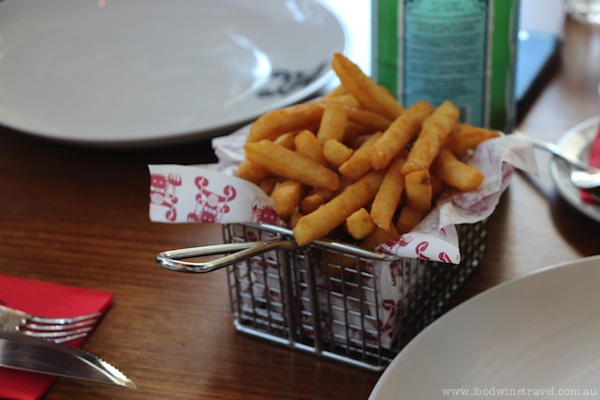 Other menu items include buffalo wings, prawns, chicken parmigiana, burgers and lamp chops. Have a vegetarian in the group? Ribs and Rumps also offers a vegetable lasagne. I was tempted by a scrumptious selection of desserts including the signature chocolate cake, sticky date pudding, chocolate lava and cheesecake.
Ribs and Rumps will surely be busy over the holiday period as people celebrate over platters of meat. Crowds not your thing? Takeaway is also available.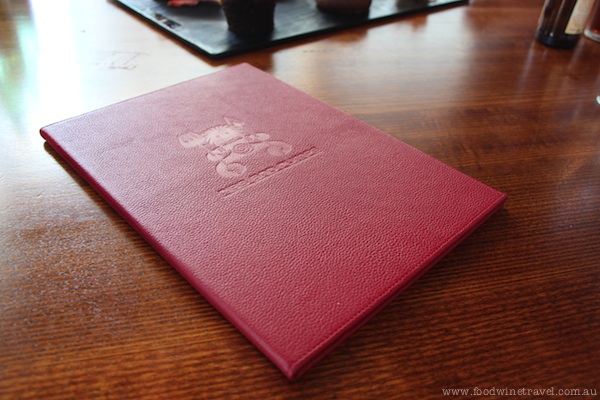 Fact File:
Ribs and Rumps
HQ Complex, 540 Wickham Street
Fortitude Valley QLD 4006
Tel: +61 7 3252 7611
Visit: www.ribsandrumps.com
Other Ribs and Rumps restaurants can be found in:
Townsville, Qld
Mackay, Qld
Marina Mirage, Gold Coast, Qld
Gladstone, Qld
Rockhampton, Qld
Campbelltown, NSW
Manly, NSW
North Ryde, NSW
Parramatta, NSW
Sydney Olympic Park, NSW
Northlands, Melbourne, Vic
Alise dined as a guest of Ribs and Rumps.