The Treasury Casino and Hotel, two grand historic buildings, are at the centerpiece of plans for a transport, entertainment and retail hub that is destined to transform the face of Brisbane.
Simon Proctor, the Queensland GM of Echo Entertainment, says people will be surprised and delighted by the plans that are in store. "We have two beautiful buildings that we're very proud of," he said. "We've always been a place where Brisbane connects and we want to make that even more so."
Proctor was speaking at a lunch of the Australian Society of Travel Writers, the country's peak professional organization of travel writers (I'm a committee member). As the project to revitalize the government offices precinct is still in the planning stage, he was unable to talk specifics but he said that basically "everything down by George Street is being re-considered".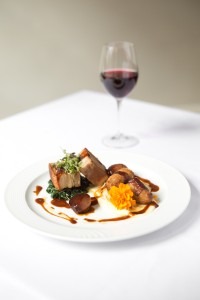 He also predicts that while The Star in Sydney is currently the flagship of the group, it won't be for long, as plans for Treasury and Echo's other Queensland property, Jupiters Hotel and Casino, take both properties to the next level.
Proctor says it's "always a challenge maintaining relevance" and indeed the Treasury Casino and Hotel faced even more immediate challenges last week as the storm that wreaked so much havoc in Brisbane took out 200 windows.
But it's onwards and upwards as the hotel next week celebrates the second birthday of the Fat Noodle, Luke Nguyen's pan-Asian restaurant in the Treasury Casino. Some top-name restaurants are planned for the Brisbane re-development but while Proctor wasn't hinting at any of them, he was more forthcoming with details of the changes underway at Jupiters.
Later this month, a new Italian restaurant, Cucina Vivo, will be unveiled there as part of Jupiters' $345 million transformation. While casino hotels were very inward facing in the '70s, these days it is the trend for them to be more open and so Cucina Vivo overlooks the hotel's swish new pool (not just any pool – this one has VIP cabanas and bungalows with music and butler services).
Jupiters will also see the addition of Kiyomi, a Japanese restaurant and bar run by Chase Kojima who has inspired so much buzz with Sokyo, his signature restaurant at The Star in Sydney.
New hotel for Jupiters
Not only is Jupiters Hotel being refurbished – Proctor is the first to admit it "needs a bit of love" – but next year a 72-suite 6-star hotel will be built alongside it. "These will be world-class 6-star (suites), not Australian 6-star," he said.
The ASTW lunch was held in Ryan's Private Dining Room at the Treasury, an elegant room still with the original ornate timber bar and chandeliers. The Treasury Heritage Hotel is in what was formerly the Executive Building, no less spectacular than the Treasury Building next door.
The Treasury was built in 1889 and listed on the Queensland Heritage Register in 1992. It became a casino (not without protest) in 1995. The Queensland Government Cabinet met there until 1905 when the Premier's Department moved into the then newly built Executive Building (below; subsequently known as the Lands Administration Building).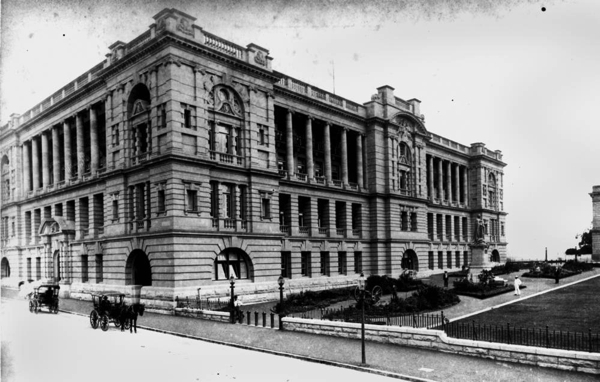 State Cabinet met on the second floor of the Executive Building and the Cabinet Room is now a function room. The ASTW committee was generously offered this beautiful room in which to hold its committee meeting, and it was a privilege to sit at the magnificent boardroom table built from Queensland maple, scene of some of the State's most important gatherings.
Forgive me for straying into some in-house news, but I think this is worth mentioning because of the contribution that TravMedia has made to travel writing not just in Australia but globally as well. The Australian Society of Travel Writers honoured TravMedia founder, Nick Wayland, with life membership. Congratulations, Nick – well deserved.
Fact File:
Treasury Casino and Hotel
Top of the Queen Street Mall
Brisbane QLD 4161
Australia
Tel: +61 7 3306 8888
Visit: www.treasurybrisbane.com.au
Photo of dish supplied by Echo Entertainment Group.