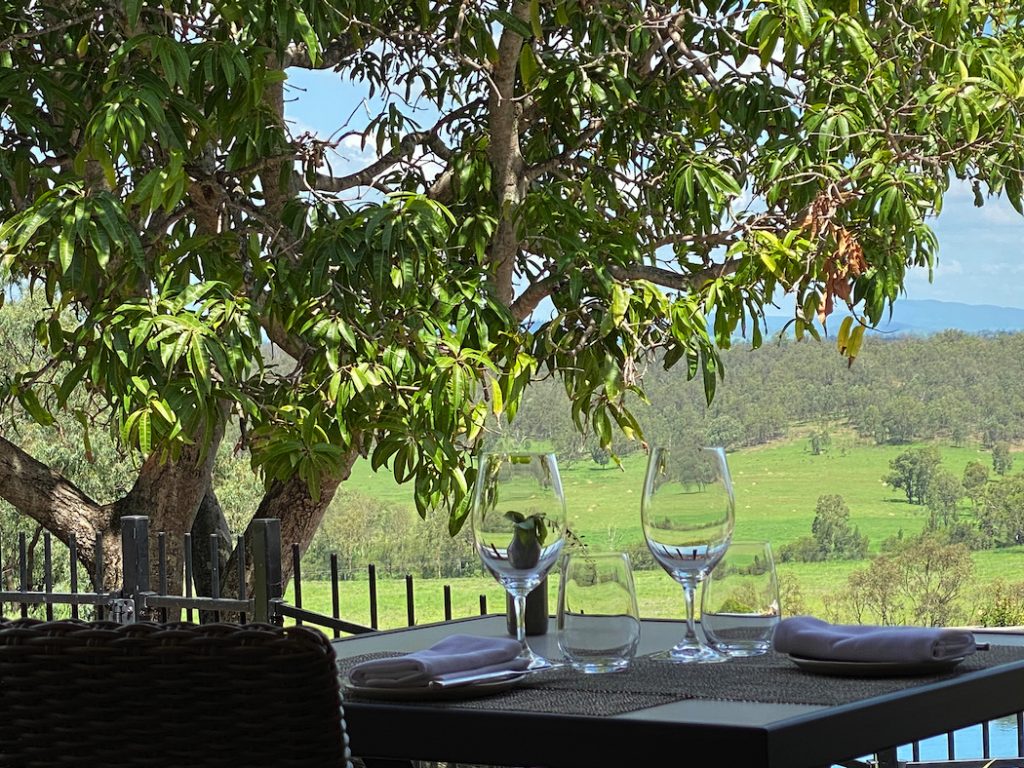 When the 99-year-old homestead housing the reception, lounge and restaurant at Spicers Hidden Vale burned down in April 2018, it was devastating not just for those who work there and who put their heart and soul into the place, but also for those who have stayed there and loved its heritage and country charm. Nearly a century of history went up in smoke in the dreadful blaze that started in the kitchen and spread rapidly throughout the homestead. I almost wept when I saw images of it on the TV news.
But as is often the case after events like this, the homestead at Spicers Hidden Vale has emerged from the ashes even more beautiful than it was before. The new incarnation, opened two weeks ago, occupies much the same footprint and is surprisingly similar to the previous design.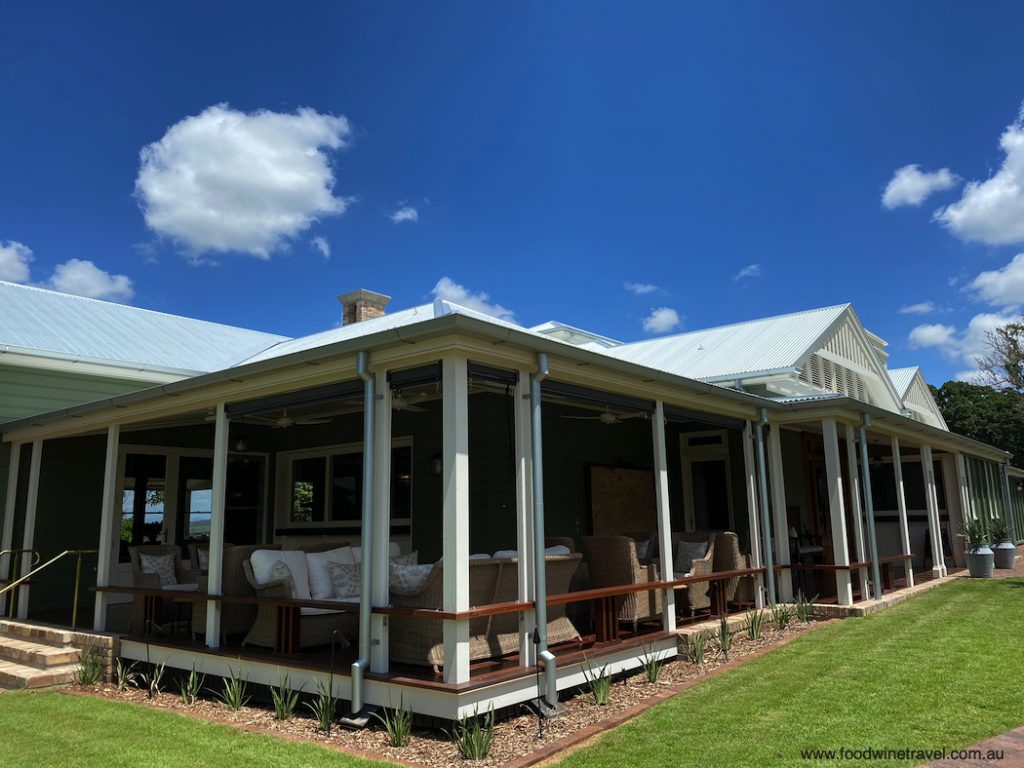 Where it differs is in the detail – the kitchen, for example, is much more workable and now even has back windows with picturesque views instead of the windowless space it used to be. There has to be some advantage in starting again from scratch! The décor in Homage restaurant is just that little bit more elegant than it used to be, while still retaining the relaxed ambience that it has always been renowned for.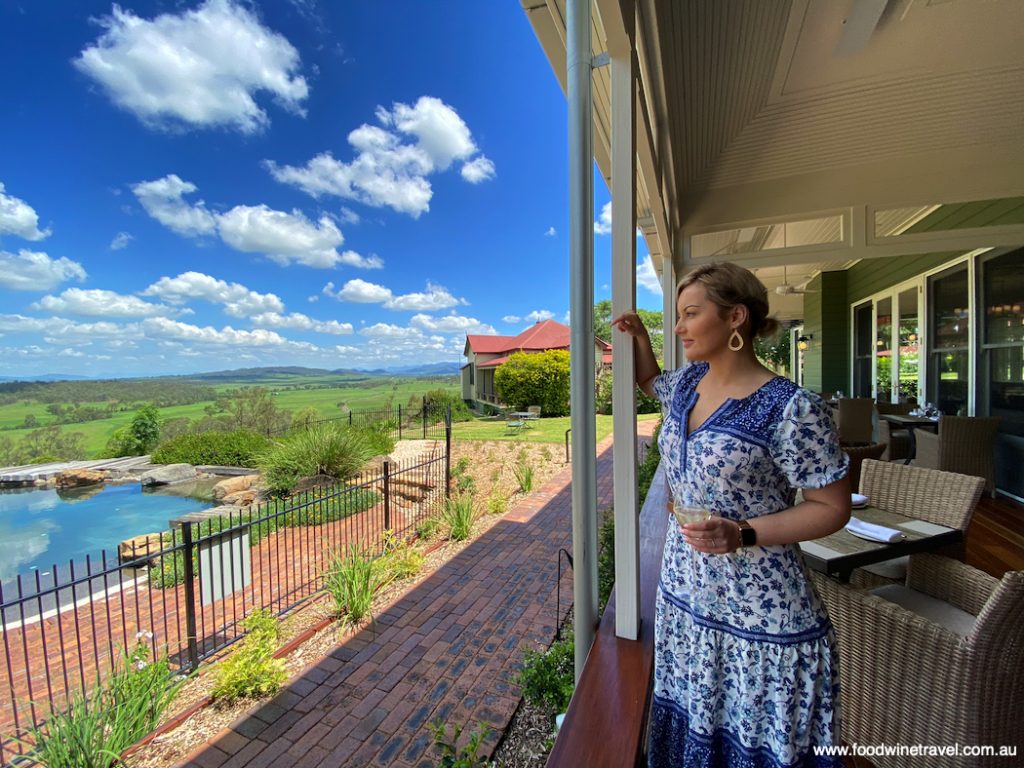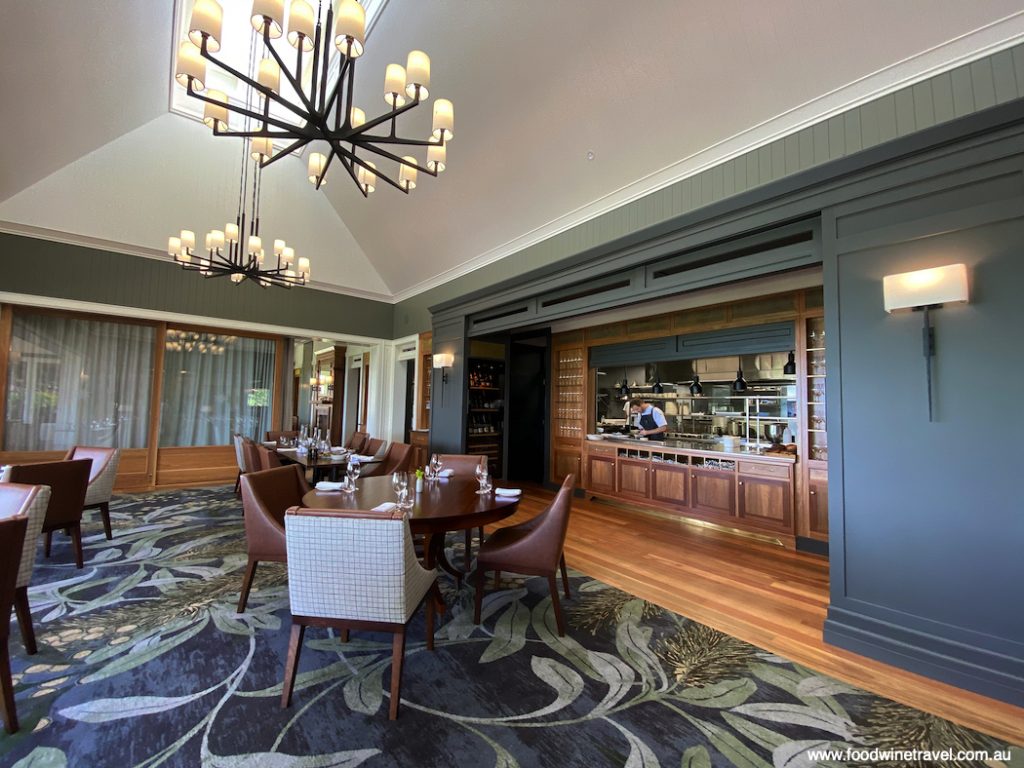 Much more is made of the spectacular view too, with a wall of doors folding back completely so that the eye is drawn all the way to the mountain range in the distance. While the homestead was being rebuilt, executive chef Ash Martin and head chef Simon Furley catered for guests out of the old barn and courtyard, a beautiful spot that is still used for functions.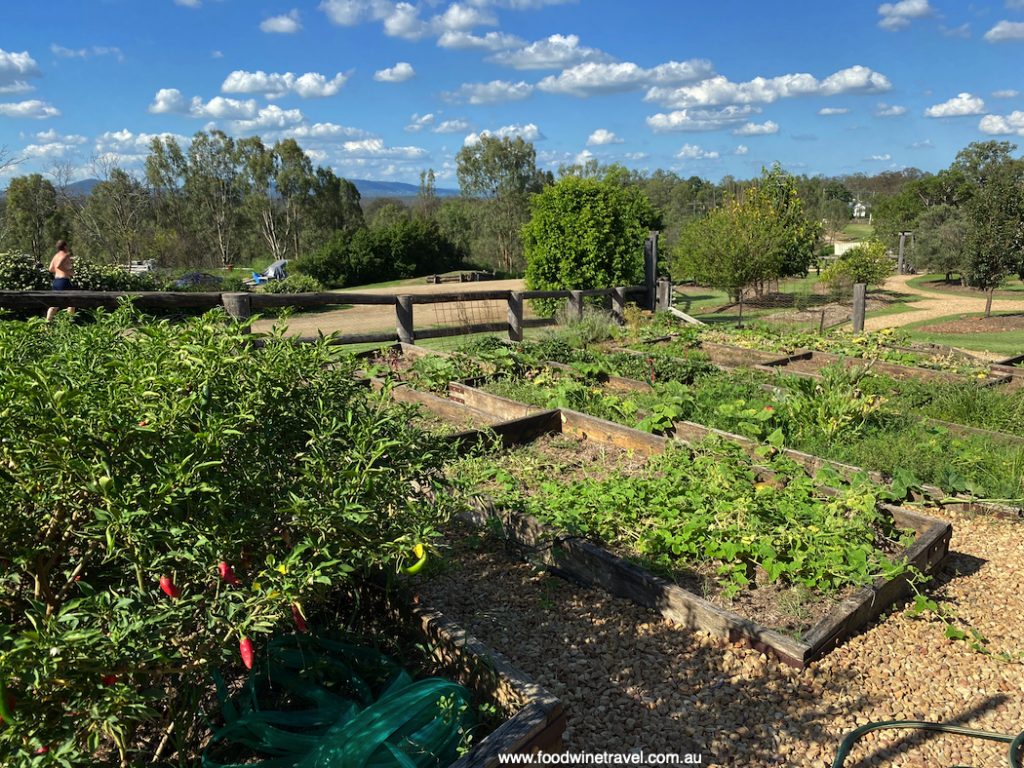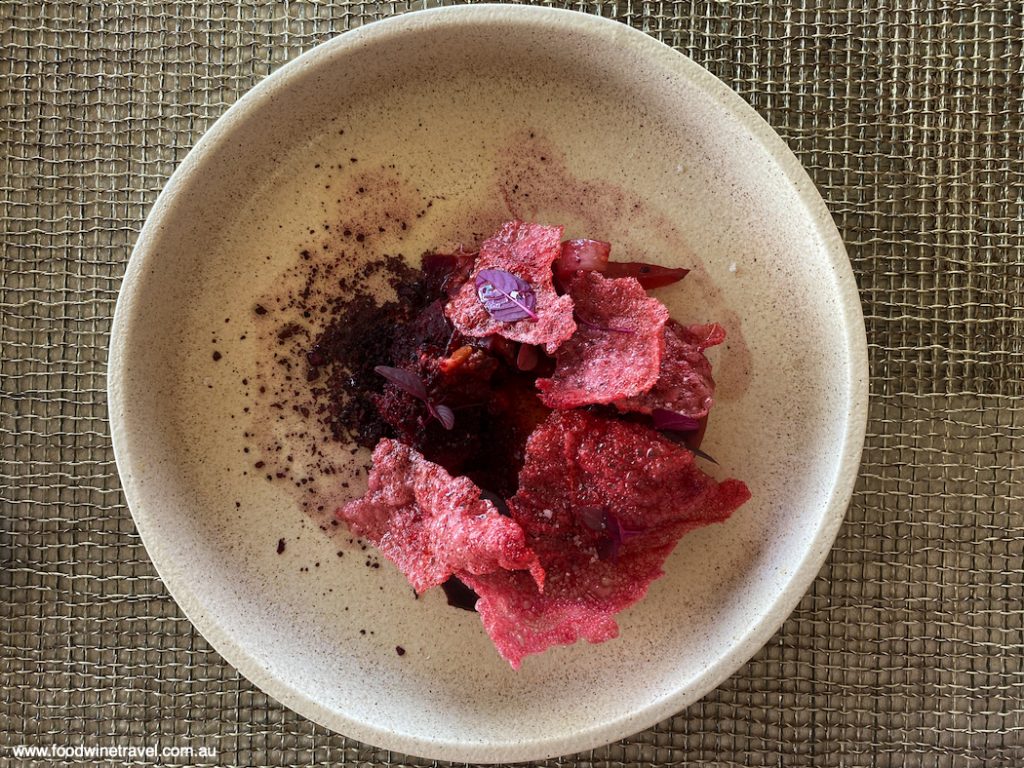 Cooking with fire
Out of necessity during this time, they perfected the art of cooking on a rotisserie and over coals, techniques reflected in the menu for Homage restaurant now that it is back up and running normally again. The new kitchen has a Mibrasa grill fuelled by coals from local olive trees, adding succulence and flavour to many of the dishes on the menu. It's fair to say that the "cooking with fire" concept has become a key theme of Homage.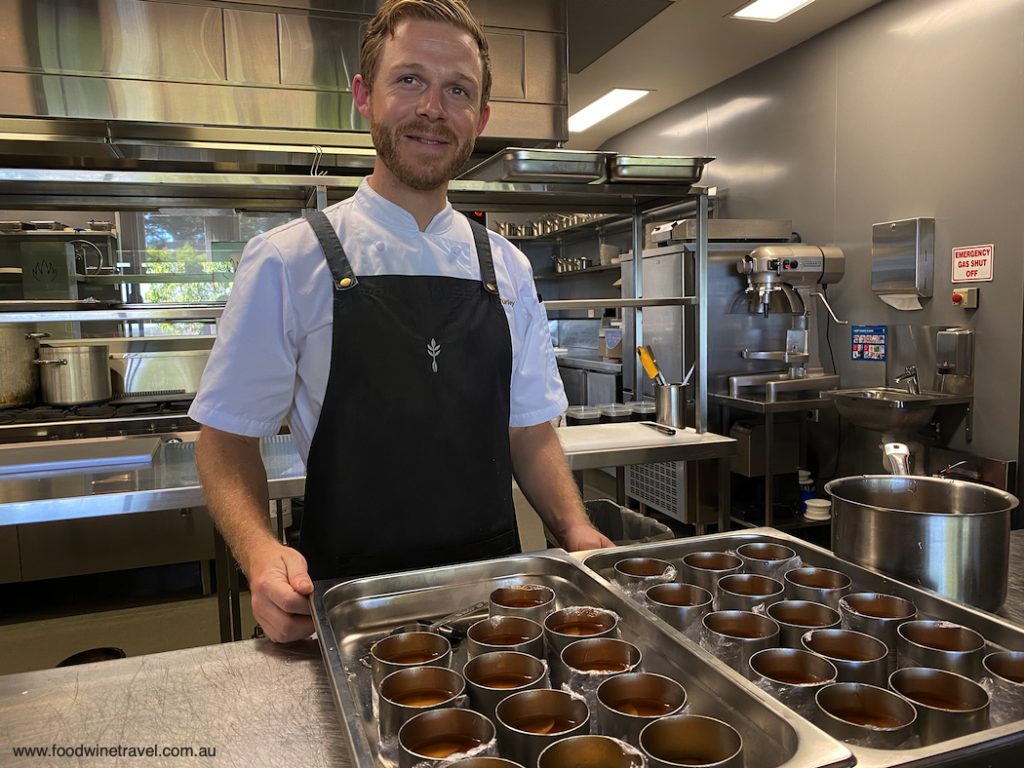 The restaurant is so named because it pays homage to the land, the people and the produce of the district. The 12,000-acre property on which Spicers Hidden Vale stands is located in fertile farming country an hour's drive south-west of Brisbane. The region is a veritable food bowl with Spicers' chefs sourcing sustainable, ethical and wherever possible organic produce from the Lockyer Valley, Scenic Rim, Ipswich and Darling Downs.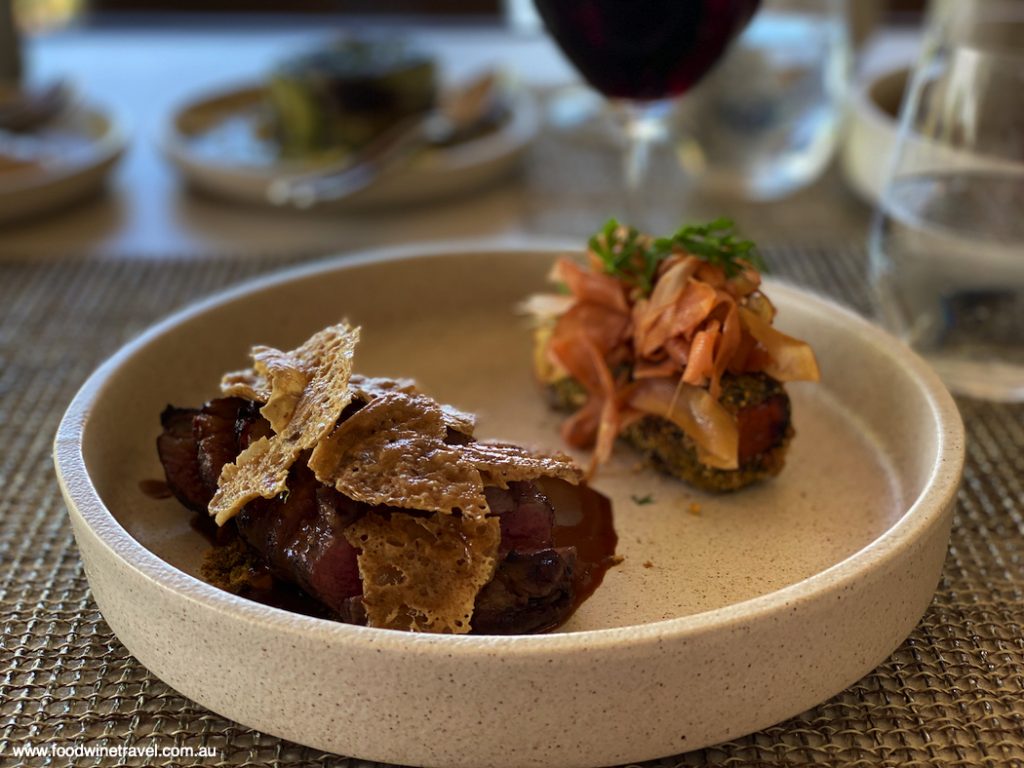 Fruit, herbs and vegetables are harvested daily from Spicers' own garden or from trusted local growers. Honey comes from their own beehives, they get eggs from their own chooks, and they have their own smokehouse and preserving room. Free-range meat from nearby farms produces fragrant roasts and melt-in-the-mouth charcoal grilled dishes.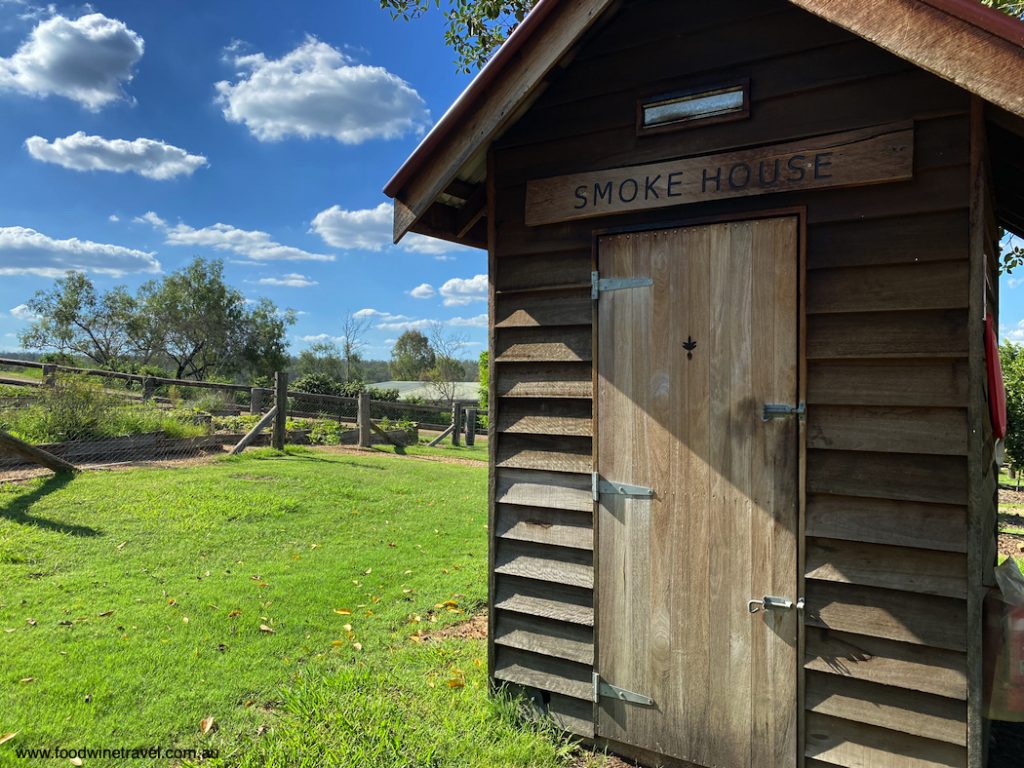 We enjoyed a long, lazy lunch in the new restaurant and were captivated immediately, firstly by the setting and shortly thereafter by the sourdough bread and butter. Believe me when I tell you that the butter – imparted with a subtle smoky flavour from the smokehouse – will quite possibly be the best you have ever tasted.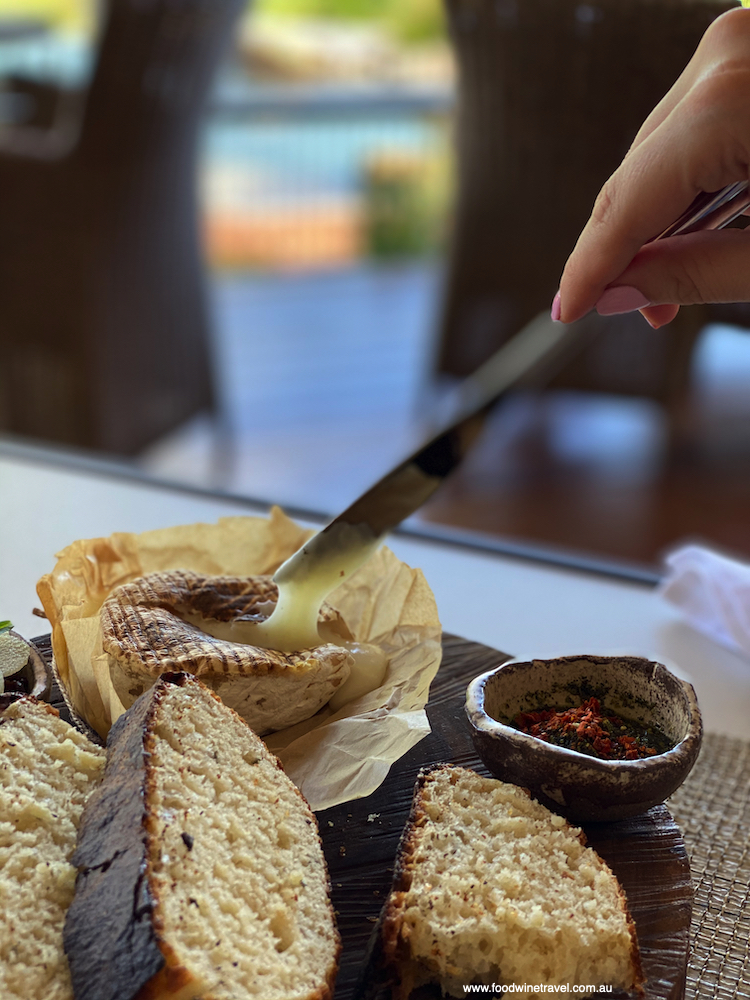 The menu tempted with a starter of "something from our garden, fermented, cured, fresh" which turned out to be roasted beetroot, kohlrabi, cucumber, a little bit of onion and fermented macadamia, with some beetroot crisp on top. The vibrantly coloured dish looked and tasted stunning. Our waitress told us that the chef "goes to the garden every day and whatever they get out of the garden is what they use" in this dish.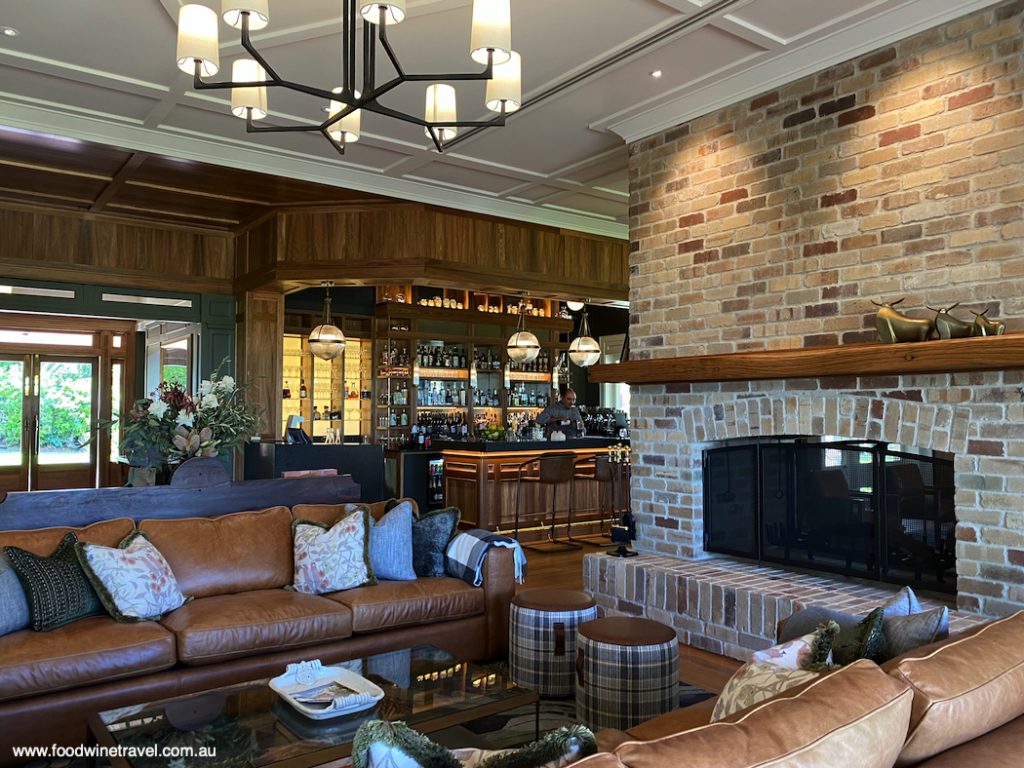 The other starter we ordered was wickedly delicious wood-roasted bone marrow served with a beef fat crumpet drizzled with smoked honey. Mains showed off the beautiful local meats cooked over charcoal: sirloin with mashed potato, café de Grandchester butter and garden herb oil; and lamb topped with a little lamb-fat crisp, served with carrots rolled in a powder made from the carrot tops.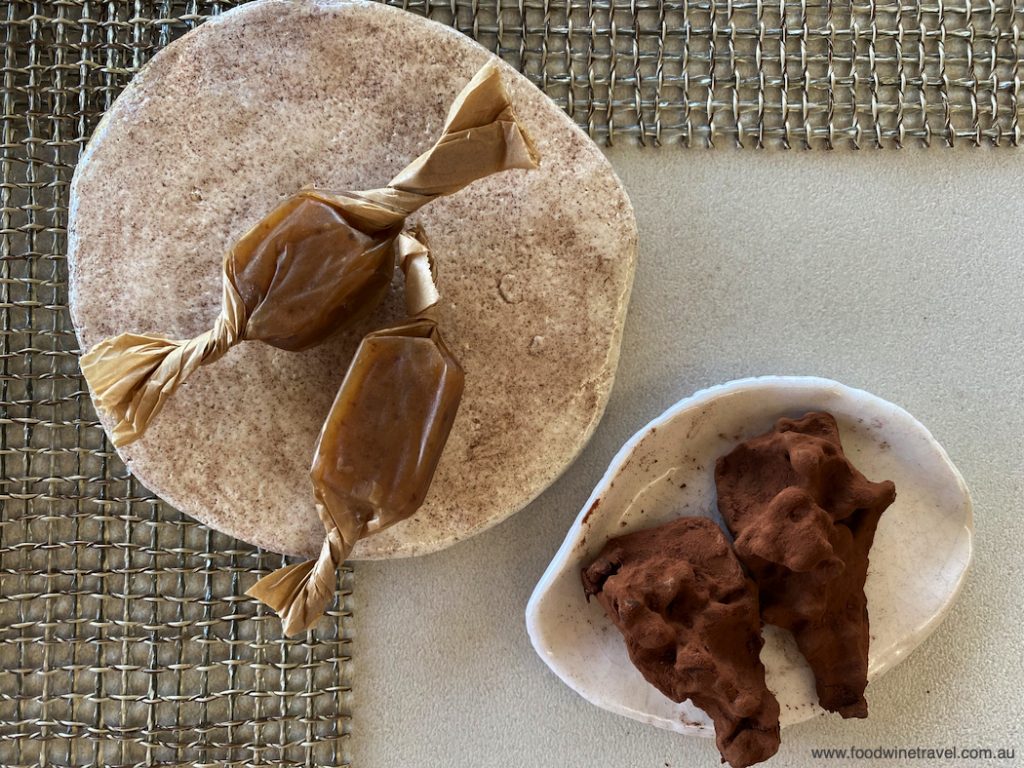 We loved both the vegetable side dishes we ordered: zucchini cooked over coals, served with house-made smoked ricotta and pickled lime; and charred sweet corn sprinkled with chicken salt and black garlic. To finish, we shared a plate of camembert-style goat's cheese made on a neighbouring farm. It was warmed over coals and served with sourdough and a quince-like paste made from nashi pear.
The new Homage dining area is a bright, airy space with a large private dining room on one side and an elegant lounge and bar on the other. The whole lot opens onto a long, wide veranda and infinity rock pool, the perfect spot for sunset cocktails and scenery gazing.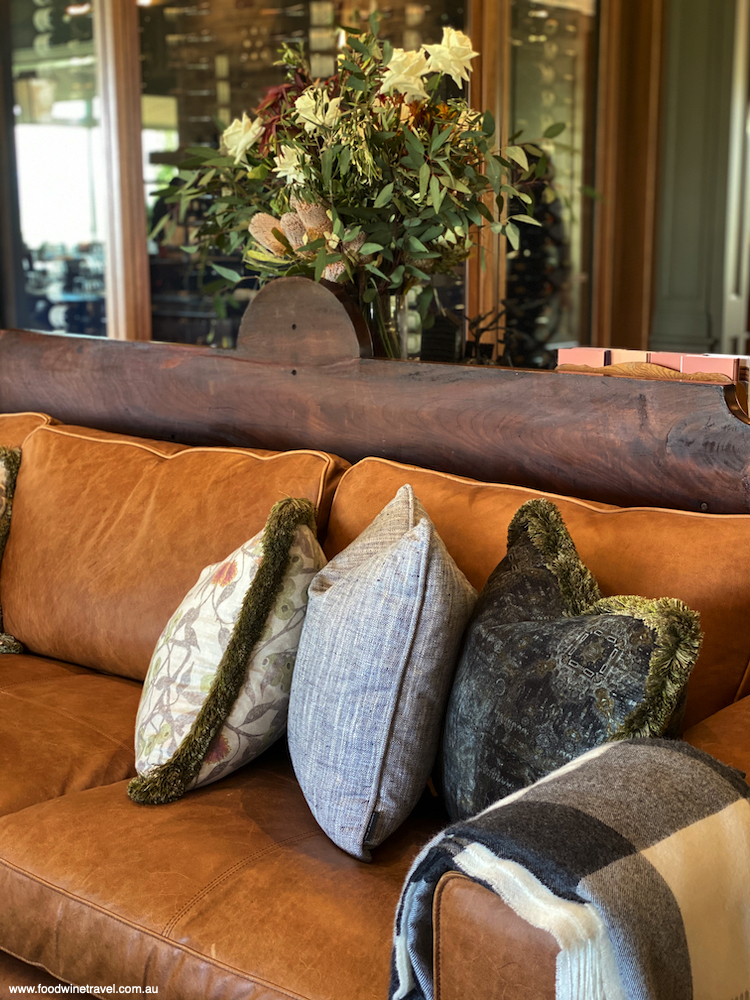 It has a timeless yet contemporary ambience, with soaring ceilings, a subtle grey/green colour palette reminiscent of the Australian bush, beautiful timber and leather furnishings, spotted gum floors and cabinetry, and bespoke wool carpets featuring an eye-catching wattle, banksia and eucalyptus design. There are floor-to-ceiling rock fireplaces to keep the space cosy in winter.
A custom-designed temperature-controlled cellar containing 3,000 bottles has been incorporated into the build. The extensive list of around 300 wines is proudly and almost exclusively Australian, with the exception of some wonderful French Champagnes. Queensland wines are also featured.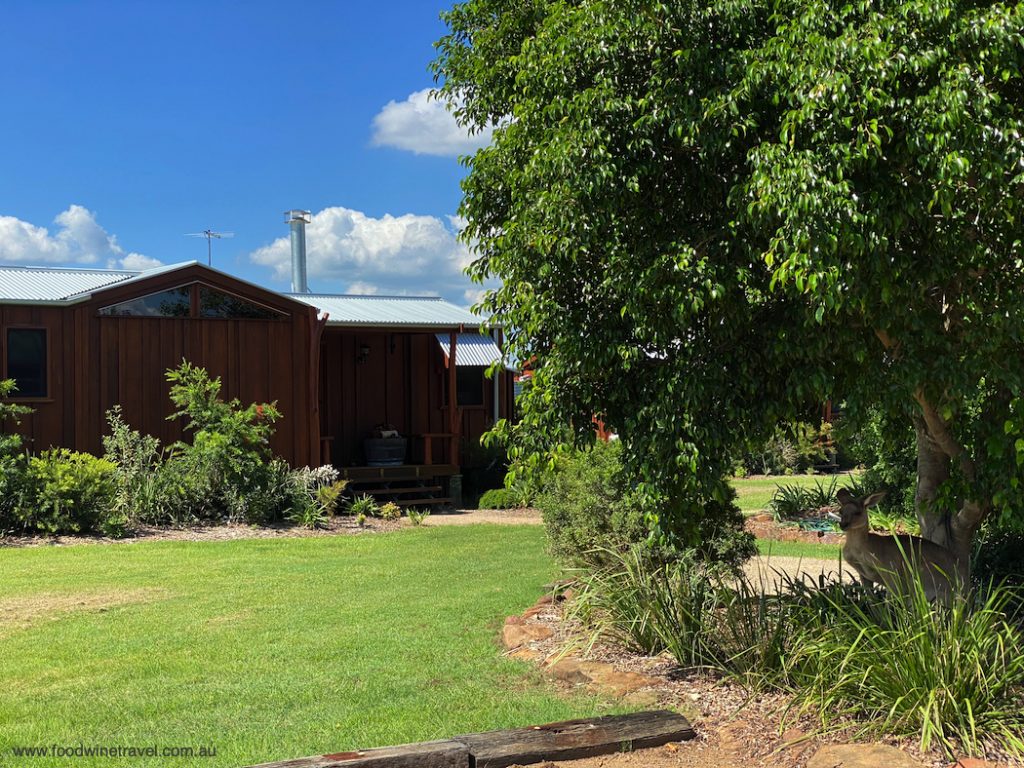 We stayed at Spicers Hidden Vale on a previous visit and loved the Highland Cottage we stayed in then (now called the Loft Suite). Five luxury cabins were added to the property just over a year ago, bringing the total number of rooms to 34 (yes, it's still quite boutique, and given that the rooms are scattered over a large area, you can imagine how peaceful it is). The luxury cabins are timber-lined and have a fireplace in the lounge and an outdoor bath (one cabin has an outdoor shower).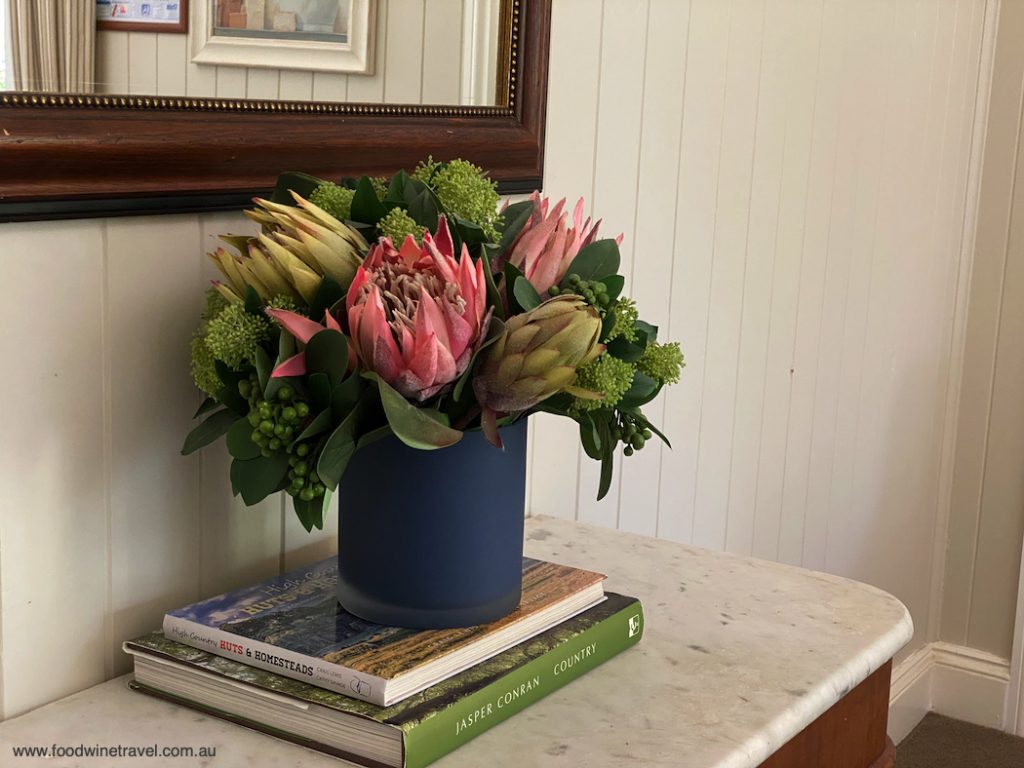 This gem of a property combines the style and comfort of a luxury retreat with a warm country welcome. Its farm-to-plate dining is second to none, and it offers complimentary kitchen garden tours (bookings essential). Nature-based activities include excursions to a koala colony on the property. Hidden Vale has been extensively rehabilitated for native wildlife, and while we were exploring the property after lunch, we saw numerous kangaroos grazing at close range. The biggest thrill was seeing a joey tumble into its mother's pouch. Visitors from overseas would love it.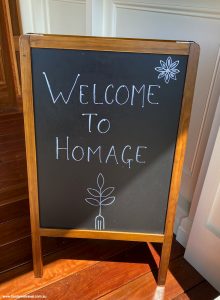 If you go:
Homage Restaurant
Spicers Hidden Vale
617 Grandchester Mount Mort Road,
Grandchester Qld 4340
Australia
Tel: +61 (0)7 5465 5900 or 1300 179 340
www.spicersretreats.com
Open 7 days for breakfast, lunch and dinner.
With thanks to Spicers Hidden Vale for hosting our lunch.