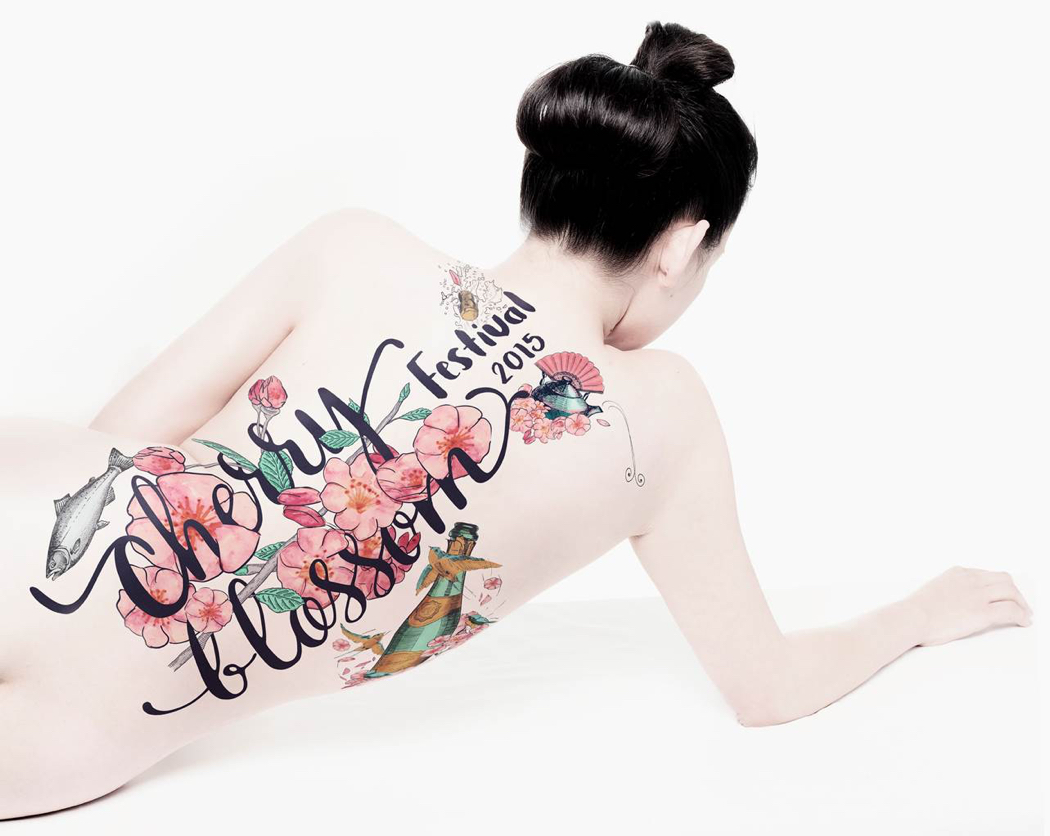 It seemed appropriate on the first day of spring to be getting a taste of Saké restaurant's Cherry Blossom Festival. For spring is certainly in the air at Saké, where for the whole of this month the restaurant will be celebrating with a series of dinners, pop-up parties, whisky tastings and high tea soirées.
Located on the upper level at Brisbane's Eagle Street Pier, Saké offers a contemporary take on Japanese dining. Head chef Daisuke Sakai proudly showed off some of the dishes he is planning for the festival's signature event, the Omakase Cherry Blossom dinner on September 17.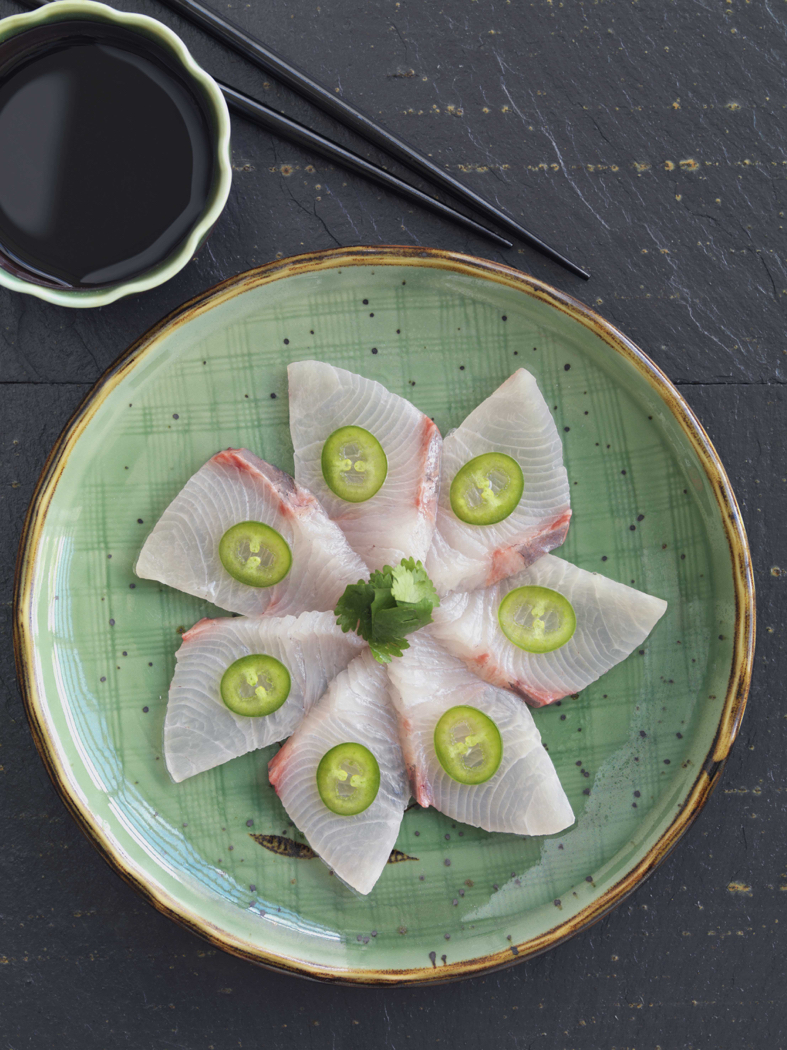 Loosely translated, omakase means "we create the menu for you" and, judging by the success of this week's media preview, you'd have to feel you were in good hands with Daisuke steering the menu choices. We were off to a good start with a cocktail created especially for the festival – Hanimi Martini, made from Absolut vodka, tantakatan shiso shochu, pink apple juice, lemon, cherry bitters and house sakura syrup. (Sakura is Japanese for cherry blossom.)
First course was a striking-looking plate of kingfish sashimi with yuzu soy, coriander and jalapeño, followed by a second raw dish of Darling Downs wagyu tartare with fried egg puree, sweet potato and nori crisps. The dish of the evening for me was the eggplant topped with bonito flakes and cooked on a robata grill that the restaurant had installed just over a week ago. It was amazingly soft and creamy with a wonderful smokiness.
Also a favourite were the salt and pepper bugtails, bite-sized pieces of bug meat with amazu ponzu, a sweet/sour dipping sauce. Other dishes we had were wagyu teriyaki, served medium rare with sautéed shiitake mushrooms and buckwheat, a lovely combo of textures and flavours, and Caramelised nashi pear tart with Nikka whisky icecream.
We drank the house saké, Kozaemon, one of about 30 varieties of saké that the restaurant has on its list. It's made by a boutique Japanese brewer especially for the restaurant and has lovely floral, fruity notes with a touch of pepperiness.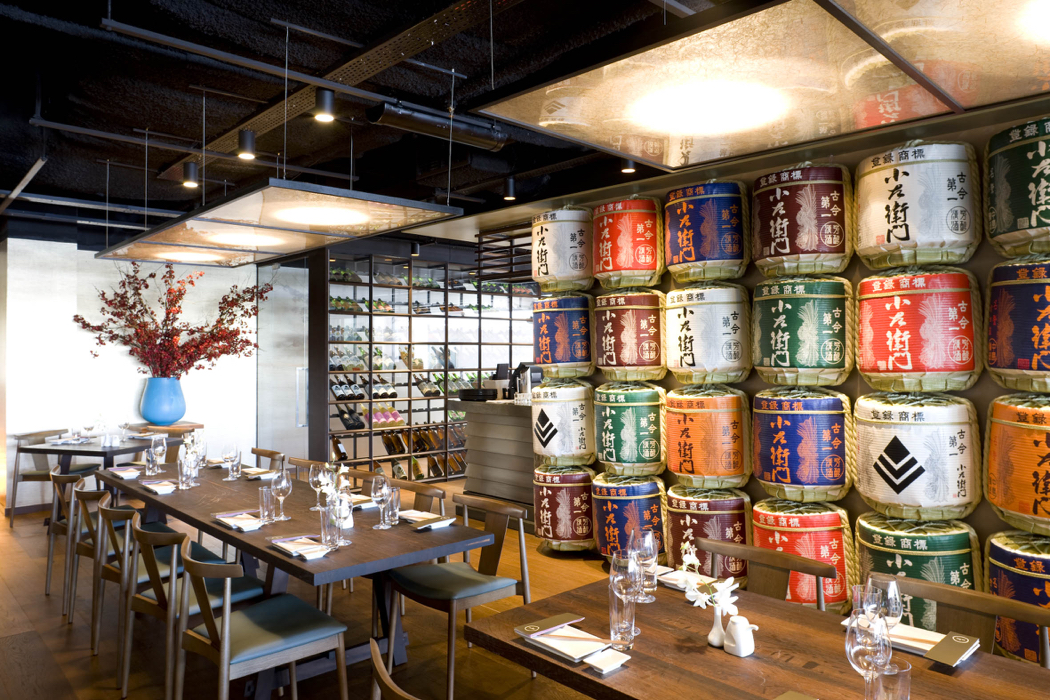 Look out for some of these events as the Cherry Blossom Festival unfolds over the next few weeks:
¥ Omakase Cherry Blossom dinner: Thursday, September 17. Head Chef Daisuke Sakai will host a six-course dinner where the menu is revealed as each course is served. Enjoy a cherry blossom cocktail on arrival and learn about Daisuke's inspiration and cooking style. $99 per person.
¥ Ladies Lunch: Saturday, September 19, noon. Four-course lunch with a glass of Veuve Clicquot Rosé on arrival whilst being entertained by an acoustic soloist. $75 per person.
¥ Cherry Blossom Pop-Up Party: Thursday, September 24, 5pm till late. Bites and cocktails at interactive food stations while a DJ spins tracks throughout the night. $50 per person.
¥ Saké Whisky Wednesday: September 30, 6pm till late. Enjoy a whisky cocktail or Nikka whisky flight, participate in a whisky tasting session, try the new robata grill menu for tasty bar bites and have your shoes polished as a bonus. Guests receive a gift from luxury leather goods house, Coach. No bookings required.
¥ Cherry Blossom High Tea: Every Saturday and Sunday in September, indulge in a dessert platter with a selection of matching T2 teas. $20 per person (minimum 2 people).
¥ Cherry Blossom Cocktail: The signature cocktail for the month, Hanami Martini, is light, subtle and deliciously refreshing with hints of shiso, apple and cherry. Served straight up. $14.
¥  Available the whole month. Cherry Blossom Omakase Menu: A six course menu available for lunch and dinner every day in September. $85 per person.
¥ Every Wednesday in September, the Saké Bar will be open for those wanting to indulge in a Nikka whisky flight and matching bites experience. Nikka whisky flight $32; master flight $18; matched bites $15.
Fact File:
Saké Restaurant & Bar
Eagle Street Pier
Level 1, 45 Eagle Street Pier,
Brisbane Qld Australia
+61 7 3015 0557
Tickets to the Cherry Blossom Festival can be bought online at www.sakerestaurant.com.au or by phoning +61 7 3339 0999.
Christine dined as a guest of Cocom Communications and Saké restaurant.