If there's one grape variety associated with Argentina, it's Malbec, a dark purple tannic variety that was introduced there from France in the second half of the 19th century. What a success story it's been. It's now the most widely planted grape variety in Argentina, where it tends to produce a softer, less tannic style than it does in France.
A number of Argentinian Malbecs filter through to the Australian market, where the growth in sales has apparently been quite remarkable. In volume terms, Australia has the highest growth rate for Malbec in the Asia-Pacific region.
For the past five years, Wines of Argentina, the organisation responsible for promoting the Vino Argentino brand around the world, has hosted Malbec World Day to throw the spotlight on Argentina's flagship variety.
More than 70 events are taking place in 64 cities around the world, one of them in Sydney tonight. The sold-out event at Zeta Bar in the Hilton Hotel will see more than 200 wine enthusiasts and members of the trade enjoying a degustation of Argentinian canapés matched with six top wines, accompanied by live tango.
All of the events feature three short films showcasing Argentine culture and spirit to the world: Carrusel (Merry-go-round); Corazón Viñatero (Wine Grower's Heart); and Amor en Barrica de Roble (Love in an Oak Barrel). You can find out more about the films at www.malbecworldday.com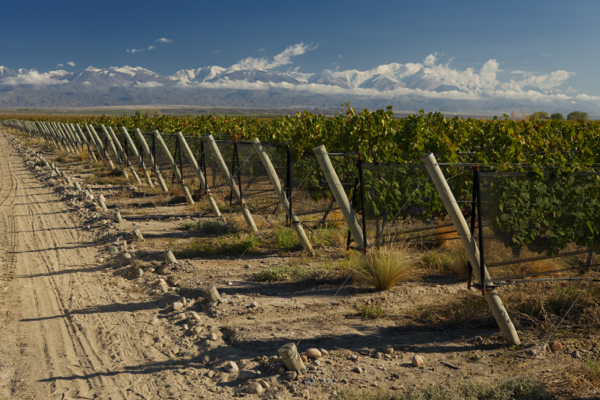 I can't vouch for the following wines as I haven't had an opportunity to taste them, but here are four Malbec wines recommended by Wines of Argentina. The most highly rated Malbec comes from the foothills of the Andes mountains in Mendoza, where the elevation is around 800 to 1500 metres.
Wine: Marcelo Pellereti Reserve Malbec
Region: Uco Valley, Mendoza
RRP: $22
Wine: Casarena Estate Malbec 2013
Region: Luján de Cuyo, Mendoza
RRP: $26
Wine: Rutini Malbec 2010
Region: La Consulta, Mendoza
RRP: $38
Wine: Trapiche Finca Las Palmas Gran Reserva
Region: San Carlos, Uco Valley, Mendoza
RRP: $40
Thanks to Latin PR for supplying the photos.