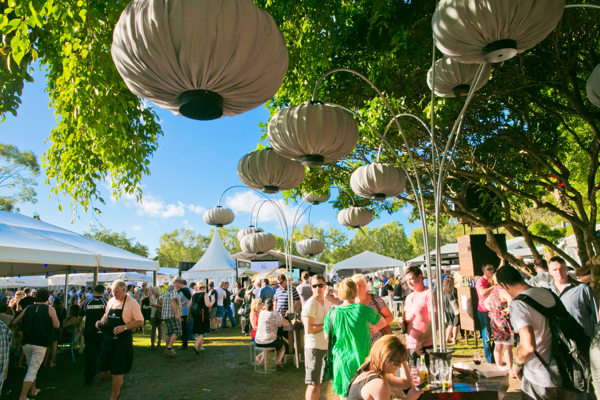 A Wild Food dinner and some exciting food trails are new on the program at this year's Noosa International Food and Wine Festival, along with more beach parties and some lively discussions with Australia's top media and food critics. This hugely popular festival, on Queensland's Sunshine Coast from May 14 to 17, is an experience like no other: you can get up close and personal with your favourite food heroes and take part in a huge range of activities, most within walking distance of the main festival village.
Highlights of the program include:
Internationally renowned chefs: David Thompson (Thailand), Ryan Clift (Singapore), Josh Emett (New Zealand), Meena Thongkumpola (USA) Ben Batterbury (New Zealand) and Andrew Evans (USA) .
 Top Australian chefs: Mark Best, Martin Boetz, Peter Conistis, Colin Fassnidge, Dan Hong, Mark Jensen, Andrew McConnell, Matt Moran, David Moyle, Steven Snow, Ryan Squires, Shane Watson, Adriano Zumbo and many others.
 Wild Food Dinner on Noosa Main Beach with Clayton Donovan, Matt Golinski, David Moyle, Sean McConnell and the festival's executive chef Timothy Montgomery.
 Get your feet in the sand at the 1970s Beach Party BBQ & Clam Bake on Noosa Main Beach on Saturday and Sunday nights.
 A new food trail: A Real Farm Experience & Lunch with the Walkers, accompanied by chefs Martin Boetz, Cameron Matthews and Alex Herbert. This hinterland farm producing beef and chickens is committed to the highest standards in animal welfare and quality produce.
A new seafood trail to the Mooloolah River: Visit the boats and meet the fishermen as they unload their catch and feast on their bounty while learning about the latest in sustainable fishing practices. With chefs Jiro Numata, Zeb Gilbert, David Pugh and Steven Snow.
 Asahi Super Dry Premium BBQ Lunch on Noosa Main Beach: Beer and top-notch food by the kings of the grill: Morgan McGlone, Andre De Laine and Andrew Evans (USA). What could be a better way to spend Friday lunch?
 Masterclasses led by wine authorities: Bernadette O'Shea, Aaron Brasher, Tony Harper, Peter Forrestal, Ken Gargett, George Samios and Qantas epiQure.
 Engage directly with winemakers from more than 70 of the country's finest vineyards.
The Food Critics' Competition sees restaurant and food critics such as Matt Preston "put their cooking where their mouth is" and produce a favourite dish for festival-goers to critique and judge. As last year's winner, Preston is back to defend his title, joined this year by Simon Thomsen (businessinsider.com), John Lethlean & Necia Wilden (The Australian), Elizabeth Meryment (Sunday Telegraph), Lizzie Loel (The Courier Mail), Dan Stock (The Herald Sun) and Simon Wilkinson (Adelaide Advertiser). Each critic is given his or her own food stall at the Festival Village and their dishes can be sampled for $8 per dish. The winner is chosen by crowd applause. It's one of the festival's most popular events.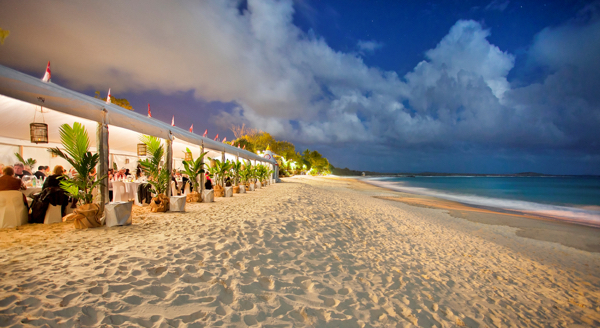 For tickets and the full event program, visit www.noosafoodandwine.com.au
Photos supplied by Davidson Communications.