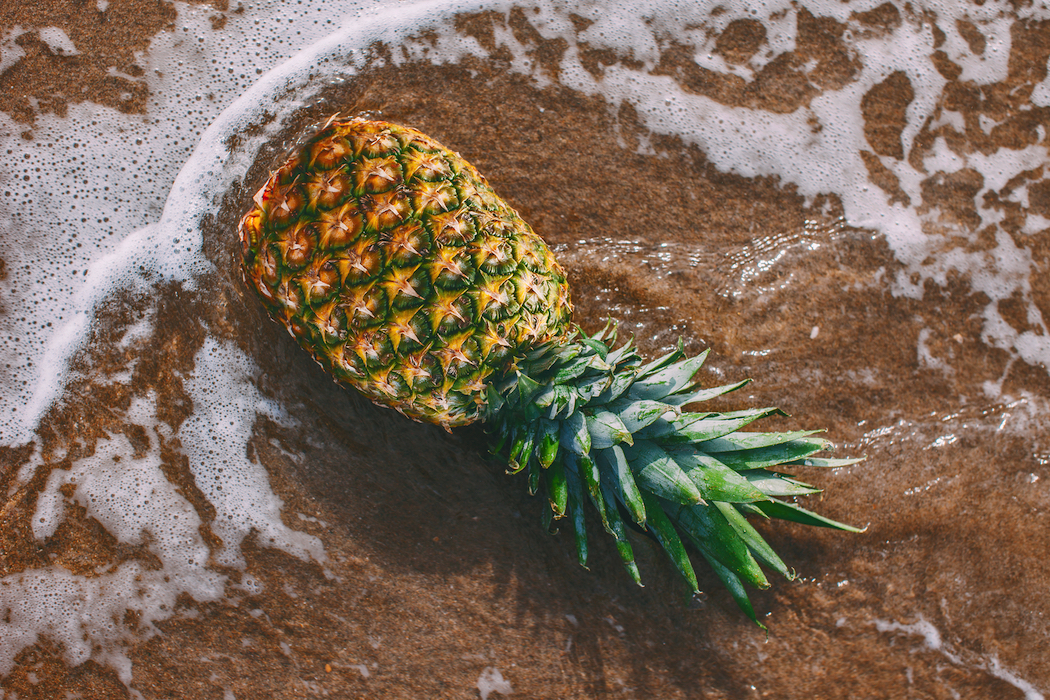 It's truly a feast for food lovers over the next few months with a big calendar of fantastic events coming up. Here are some to get you salivating.
Felton Food Festival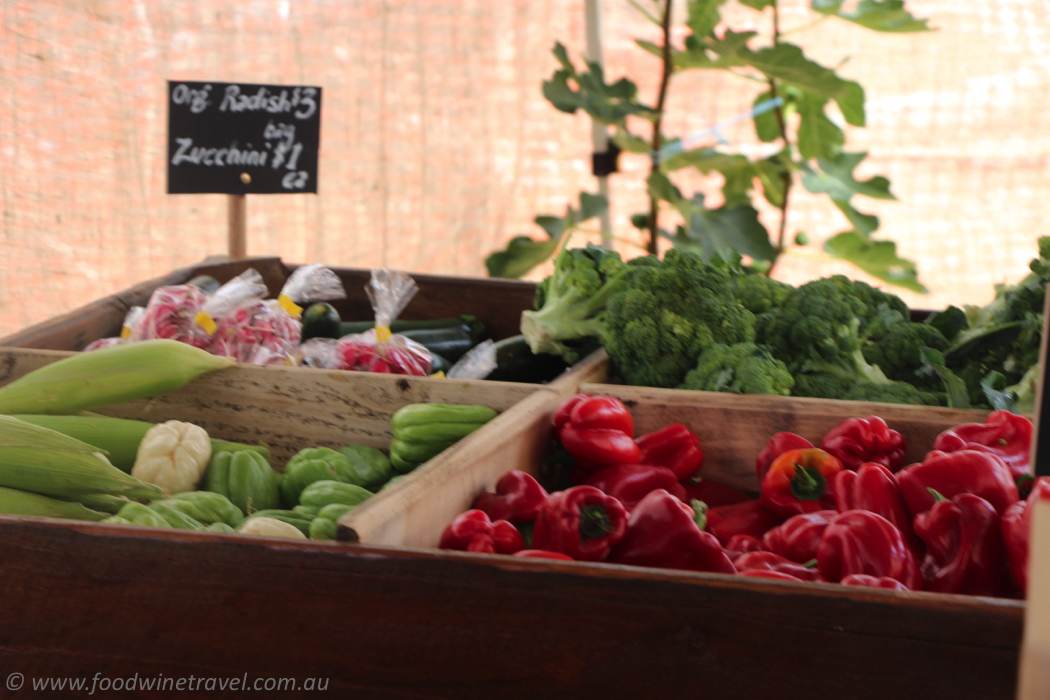 I've been to many food festivals but the thing that sets this one apart for me is its authentic country feel – organized and run by real farmers working the land the way they have for generations. Felton is a rural community in south-east Queensland, about half an hour's drive from Toowoomba, boasting fertile soils and a climate that allows crops to be grown all year round.
The Felton Food Festival, this Sunday, March 26, is an opportunity to stock up on farm-fresh produce as well as amazing homemade cakes, slices and preserves at prices that city folk haven't seen for a long time. There are market stalls, crop tours, cooking demonstrations, and opportunities to meet local farmers. The festival has grown exponentially in recent years and it's not hard to see why.
Details: www.feltonfoodfestival.org.au
Melbourne Food and Wine Festival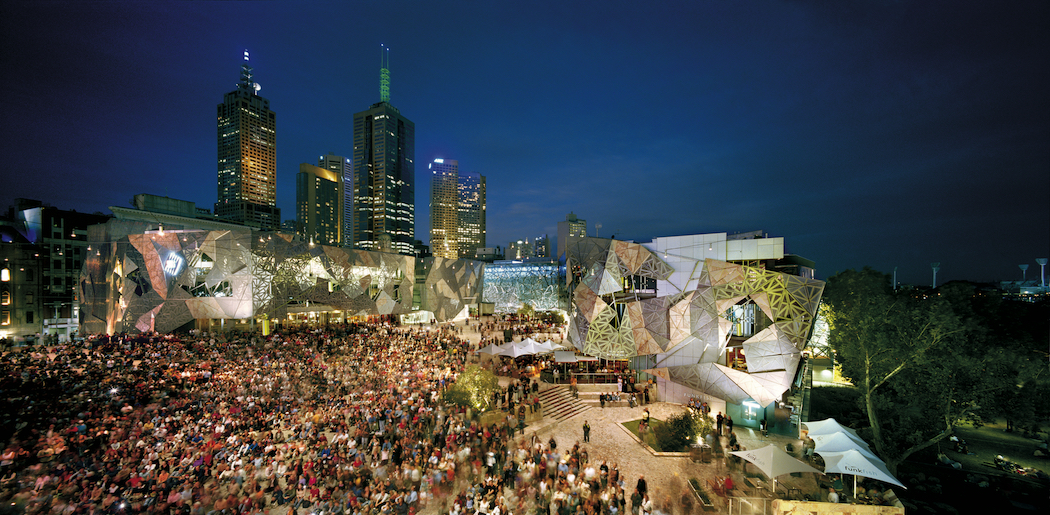 Now in its 25th year, the Melbourne Food and Wine Festival is one of our favourites. To be held from March 31 until April 9, it has events across Victoria, including 24 regional World's Longest Lunches. You can visit the inaugural House of Food and Wine, tucked down a Melbourne laneway, and see the banks of the Yarra transformed into a foodie playground at River Graze.
This year's festival is special because it coincides with the World's 50 Best Restaurants awards, the first time this gala event has been held in Australia. There will be a free live screening at Federation Square on April 5. Many of the big names in the culinary world will descend on Melbourne. The festival's signature event, MasterClass, will boast a roll call of chefs from the World's 50 Best Restaurants list, including David Thompson (Nahm #37) and Peruvian Gastón Acurio (Astrid y Gastón #30).
Details: www.melbournefoodandwine.com.au
Tasting Australia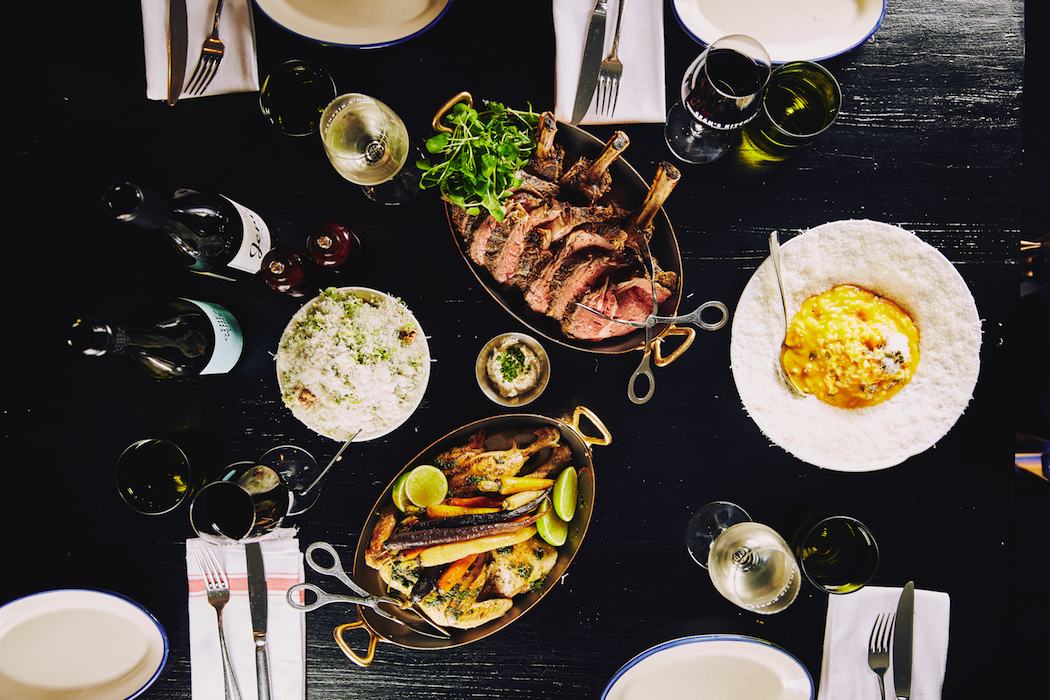 I've loved Tasting Australia ever since going to the inaugural event in Adelaide 20 years ago. What a brilliant showcase it is for Australia's culinary scene. To be held from April 30 to May 7, the program includes an Italian 'family-style' dinner at FINO at Seppeltsfield with Marco Pierre White, the chef who kick-started the careers of Heston Blumenthal and Gordon Ramsay.
Other chefs travelling to South Australia for the festival include Slovenian chef, Ana Rosis, named world's best female chef by the World's 50 Best Restaurants academy; Paul Carmichael (Momofuku Seiobo, Sydney); Clayton Wells (Automata, Sydney); Mitch Orr (ACME, Sydney); Victor Liong (Lee Ho Fook, Melbourne); and Lennox Hastie (Firedoor, Sydney).
South Australia's own Maggie Beer will be honoured at a tribute dinner at her iconic Pheasant Farm in the Barossa on April 29.
Details: www.tastingaustralia.com.au
Noosa Food & Wine Festival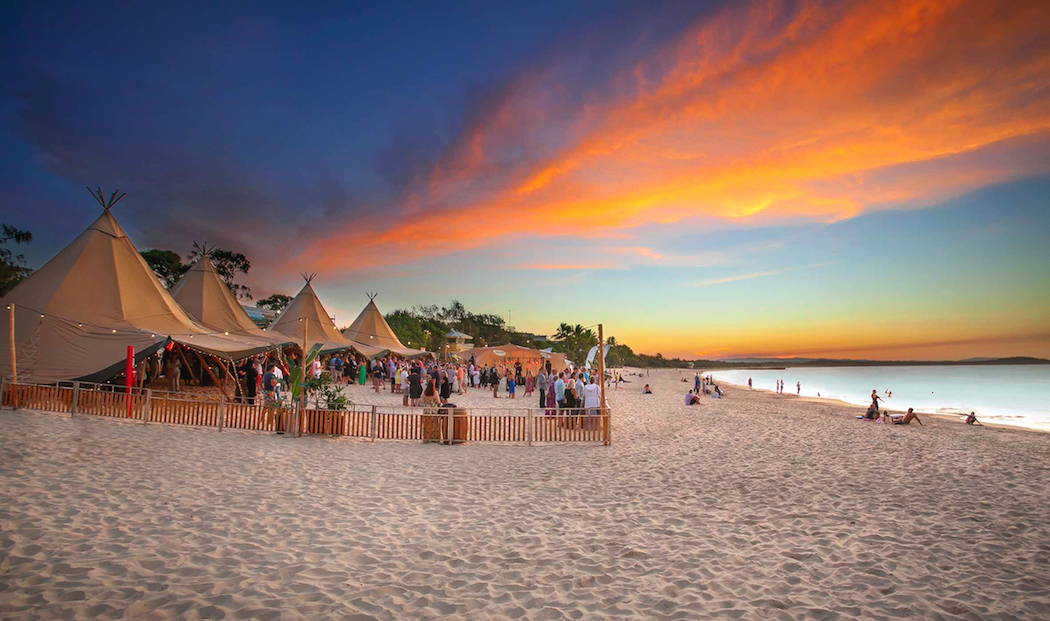 From May 18 to 21, the Noosa Food & Wine Festival has a delicious program involving more than 50 wineries, 100 food producers and 40 visiting chefs collaborating with top Noosa restaurants. Festival director Maria Crews says it is shaping up to be the best festival yet. "Visitors will be spoilt for choice with each event we have on offer – there is something for everyone, every tastebud will be tantalised," she said.
Many of the events will take place on Noosa's beautiful Main Beach, including the opening and closing cocktail parties, the pop-up Stokehouse on the Beach, and the French Saloon dinner matched with Sound of White wines. There's even an event at Richard Branson's private island, Makepeace Island, but sorry folks, that one's sold out.
Hastings Street will be closed to traffic for the King Valley Prosecco Road Long Lunch, and The Woods will be transformed into a wine and produce village with winemakers and food producers present to make sure you won't go home hungry.
Details: www.noosafoodandwine.com.au
Gold Coast Food and Wine Festival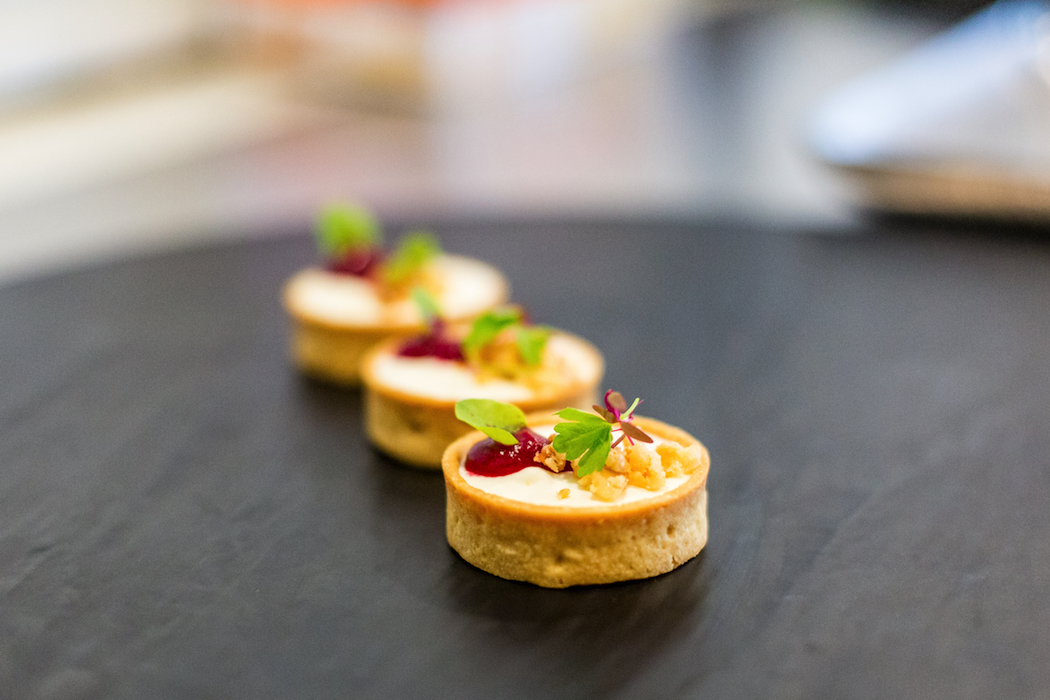 The Gold Coast Food and Wine Festival is a baby as far as food festivals go, with this year's festival only the second that has been held. But it's a mark of how exciting and expanding the coast's food scene is, that this is already a festival to look forward to.
To be held from June 2 to 4, it will have a particular focus on the theatre and the art of food, with performance art, sensory experiences and musical performances. There'll be social and interactive events such as food truck meet ups, barbecue wars, outdoor dining experiences and unique experiences at local restaurants. The organizers promise that this year's program will expand into new spaces and places, to create the ultimate culinary weekend.
Details: www.gcfoodandwine.com.au
Byron Bay Fine Food & Beverage Festival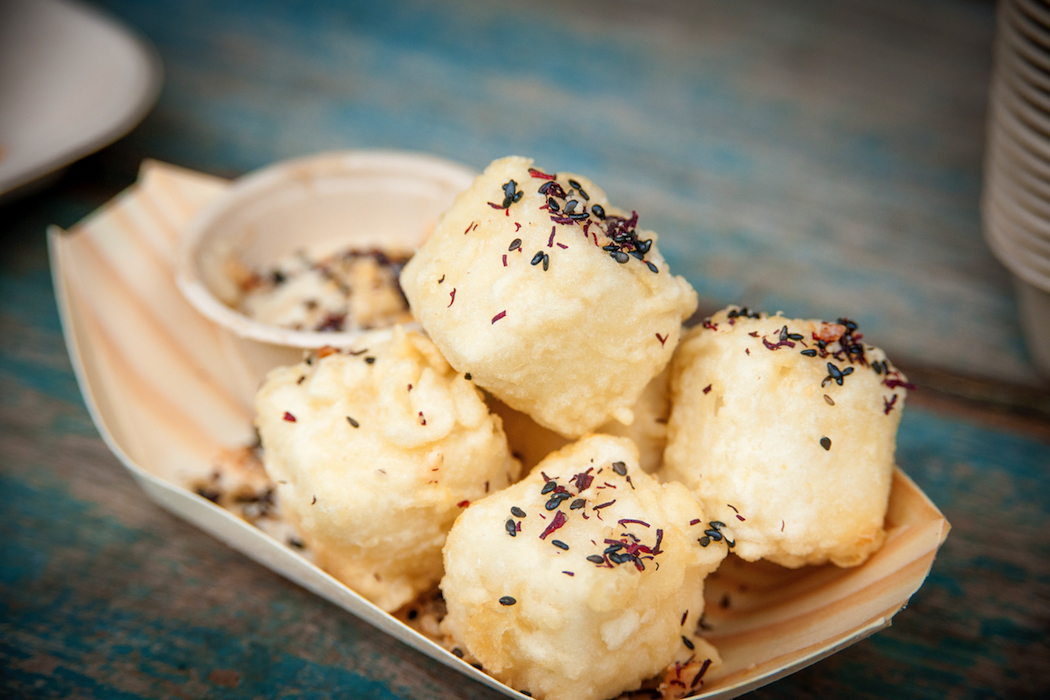 This is a brand new event, to be held on Saturday, June 3, in the grounds of the Elements of Byron resort in Byron Bay. Chefs Sean Connolly and Ben Devlin will cook their award-winning dishes at the Festival for a fraction of the price you would pay in their restaurants, Oyster Bar and Paper Daisy at Halcyon House.
Festival director Remy Tancred is no stranger to the food festival scene having founded the Sample festival in Bangalow, now in its seventh year. The Byron Bay Fine Food & Beverage Festival will feature food and beverage masterclasses, a producers' marquee, and cool live music. Entry to the festival is $22 (gala dinner extra). Three Blue Ducks chefs Mark Labrooy and Darren Robertson will be at the festival, along with Fins chef Steven Snow and others. Elements of Byron has organised a weekend package around the festival.
Details: www.samplefoodevents.com