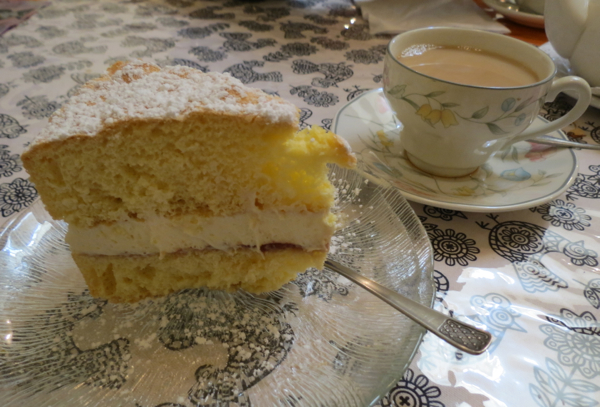 We've just spent the long weekend travelling up and down the Hume Highway. Anyone familiar with that road knows how hard it is to get excited about the food enroute (although there is the occasional gem if you detour off the main road).
So we didn't have any expectations when we pulled up outside the Woolpack Inn Museum, a two-storey heritage building in Holbrook, NSW.
Inside we found the Ten Mile Creek Café, where we were delighted to find that the tea on offer was loose-leaf and the kitchen was staffed by a couple of little old ladies who had baked a sponge that morning.
The cake was light and moist, just like Mum used to make, with feather-light cream in the middle and a dusting of icing sugar on the top. A quick pick-me-up and we were on our way.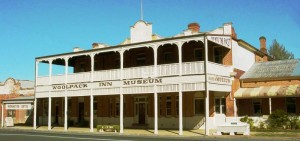 Ten Mile Creek Café
Woolpack Inn Museun
83 Albury St, Holbrook NSW
Australia
+61 (0)2 6036 2131