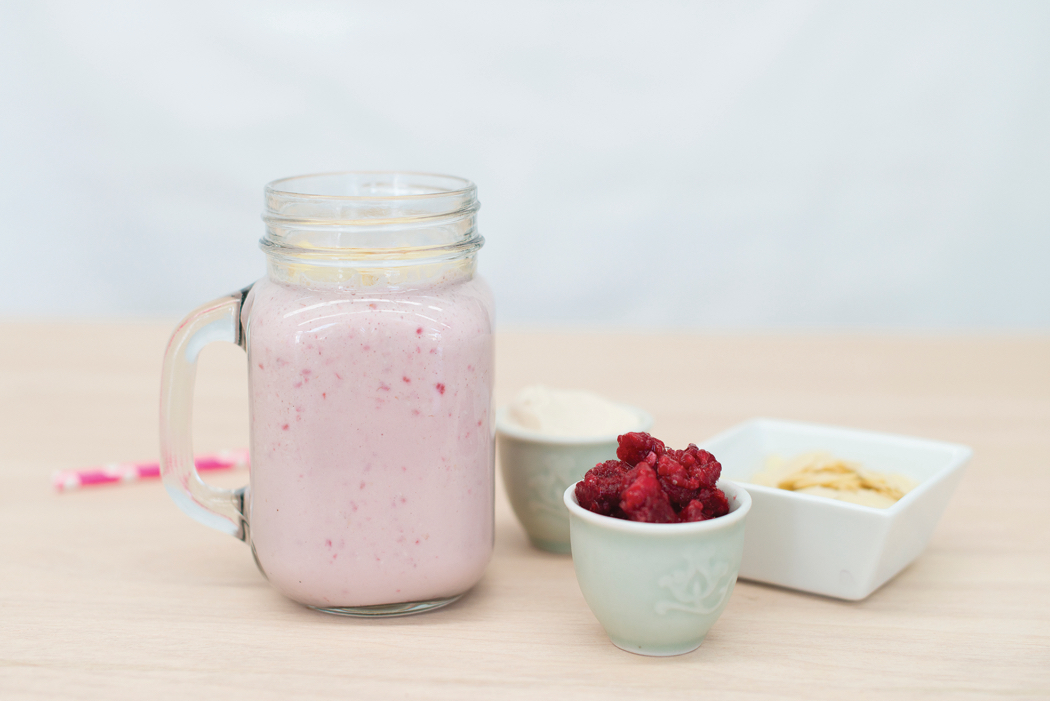 I've had all sorts of juicers and blenders over the years and I honestly do not need any more kitchen appliances, but recently I bought a cool little appliance called a Ninja. And I have to say that I'm completely in love with it.
Any leftover fruit or veg goes straight into the machine, so it's a great way of eliminating wastage in the kitchen. We've bought all manner of berries when they're cheap, popped them straight into the freezer in the punnets they come in, then take out just the amount we need to make a drink. Because they're frozen, they work just like ice in making a deliciously cold drink.
Sometimes when we've been going away for a few days and have some chopped up melon or pineapple in the fridge, I pop them in the freezer before we go and they're great to go into the machine too when we get back.
I sliced and froze oodles of mangoes when they were cheap, and I regularly pop bananas into the freezer, while they're still in their skins but making sure they are quite ripe first. Bananas are easy to peel with a sharp knife when you take them out of the freezer, and the flesh adds a delicious icy creaminess to drinks.
Machines like my little Ninja are a great way of getting a big hit of immune-boosting nutrients in one go. It's also a lot of fun experimenting with combinations of vegetables, fruits, flavours, herbs and spices. There are loads of books to help make the creative process easier; here are a few that I've been dipping into lately.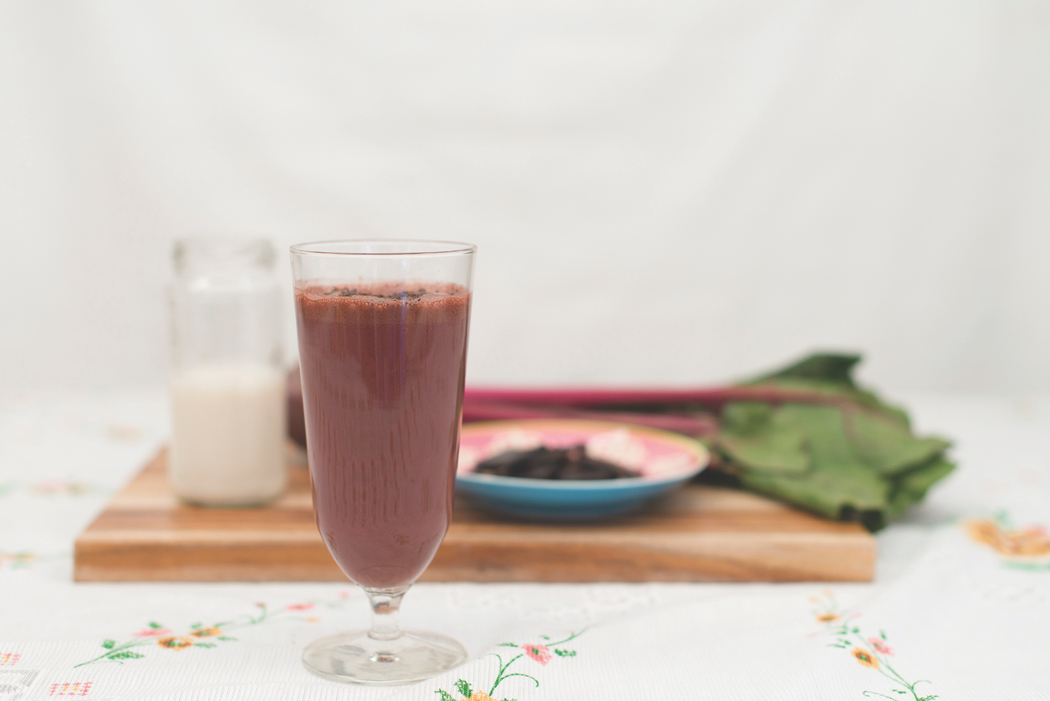 Green Kitchen Smoothies is the newest release from David Frenkiel and Luise Vindahl, the Scandinavian authors of the popular Green Kitchen Stories blog. They've previously done two lovely books, The Green Kitchen and Green Kitchen Travels.
Their latest book, published by Hardie Grant, has everything from exercise drinks for hydration, performance and power, to a Virgin Mary Hangover Cure, and drinks that will appeal to kids (how about Banana Snickers Shake?) They also offer some real "Showstoppers" – think Peanut Butter and Jam Milkshake, Chocolate Velvet, or Mango and Chia Parfait. They show you how to make a basic nut milk, as well as some muesli and granola toppings.
You can whizz up a Superberry and Fennel Smoothie to lick-start your morning, boost your energy levels with a Mocha Morning Buzz or go green with a zingy Avocado, Mango and Lime Smoothie. On these chilly days, Spicy Apple & Carrot 'Hot Toddy' hits the spot nicely, and there are some lovely guilt-free desserts such as Apple Pie in a Glass and Triple Chocolate Mint Bowl.
Super Smoothies, published by Hachette, gives dietary advice and advocates a regular detox without outlining the credentials of the author Fern Green (surely not the author's real name?!) Bear that in mind when using this book, and seek your own advice if necessary.
As well as 12 detox programs, it's got great, easy-to-follow recipes for energy boosters, stress busters, immunity boosters, summer drinks, metabolism, digestion and weight loss. Cinnamon and Cashew Milk, Purple Sunshine, Peachy Carrots and Thai Cucumber are among the many delights here, all graphically illustrated with photos of luscious looking ingredients.
The recipes below come from The Perfect Juice by Gabrielle Maston, published by New Holland. The author is a clinical and sports dietitian, exercise physiologist and behavioural health coach and personal trainer. She is passionate about using wholefoods as the foundation of a healthy diet and lifestyle, and that's reflected in her inventive, nutritious recipes.
There are some lovely recipes here, from Watermelon Juice with coconut water and mint, to Tangy Melon with rockmelon, raspberries and yoghurt, Apple Cider with cinnamon and lime, and The Kicker, a tart drink with green tea, apple and kiwi fruit.
As all three books demonstrate, juices are quick and easy to make with the press of a button, they require no special cooking skills and they are a great way of squeezing extra fruit and veg into the diet. Be inspired and energised!
**Buy The Perfect Juice from Book Depository.
**Buy Super Smoothies from Book Depository.
**Buy Green Kitchen Smoothies from Book Depository.
Food Wine Travel gets a small commission on purchases through these links but it doesn't cost you any extra.
RASPBERRY BREAKFAST
Serves 1
INGREDIENTS
25g (1oz) oats
100g (3½ oz) raspberries
1 tbsp (½ fl oz) vanilla yogurt
250 ml (8 fl oz) milk
1 tbsp almond flakes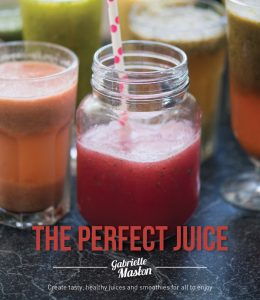 METHOD
Blend all ingredients together and serve chilled.
RED VELVET
(This juice was inspired by Red Velvet Cake.)
Serves 1
INGREDIENTS
½ medium beetroot, roasted, peeled & chopped
1 tsp cocoa
1 tsp dark chocolate chips
½ tsp stevia
125 ml (4 fl oz) coconut water
125 ml (4 fl oz) almond milk
METHOD
Blend all ingredients together and serve chilled.
Recipes and images from The Perfect Juice, by Gabrielle Maston, published by New Holland and reproduced with permission of New Holland.
This post was originally published in PS News online.